Kyiv In Summer 2022 (spoiler alert - with a bunch of photos)
Hello, guys.
I'm here today to share a vision of my city, through my lens and outsight. I have been preparing this post for a long time. I rewrote, supplemented, added some photos and deleted others. But I really wanted to finish it and show you my city as I see it, as I love it.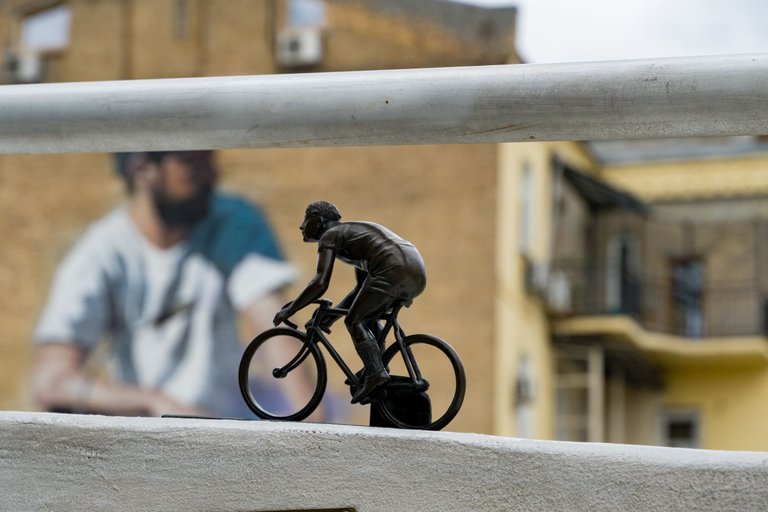 Sometimes I feel trapped here. I want to challenge what my life has become, against common sense, to get into a car and drive somewhere across the country to see, as before, an ancient church, or the remains of a fortress, or a thousand-year-old oak tree. If it weren't for high gas prices, who knows...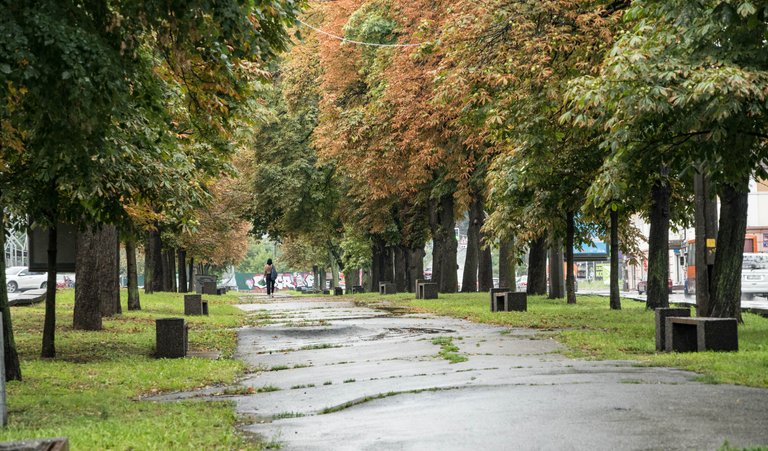 Today is Saturday. After the morning heavy rain, the city wakes up slowly. The rain stopped and I went for a walk, but very quickly the thunderstorm started again. Of all the sounds, thunder most closely resembles the sounds of shelling and explosions.
At first the streets were quiet and empty, but very soon they will be filled with a noisy crowd.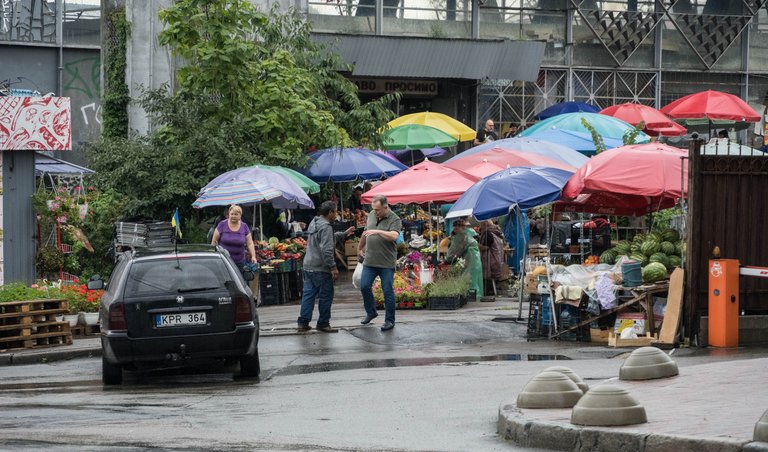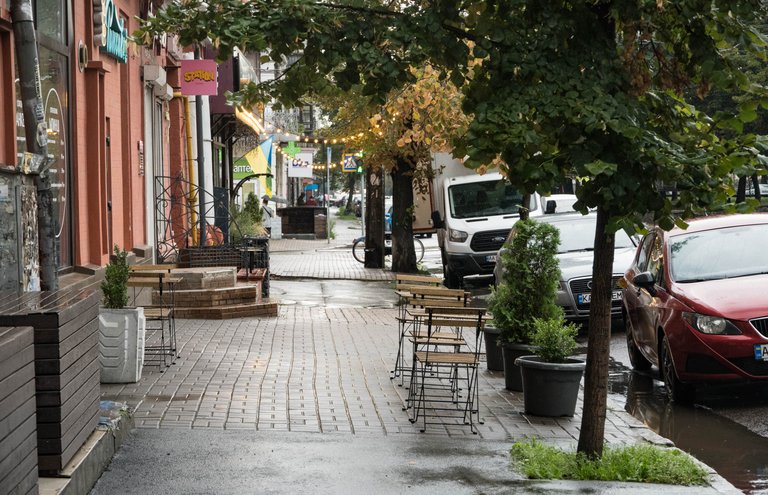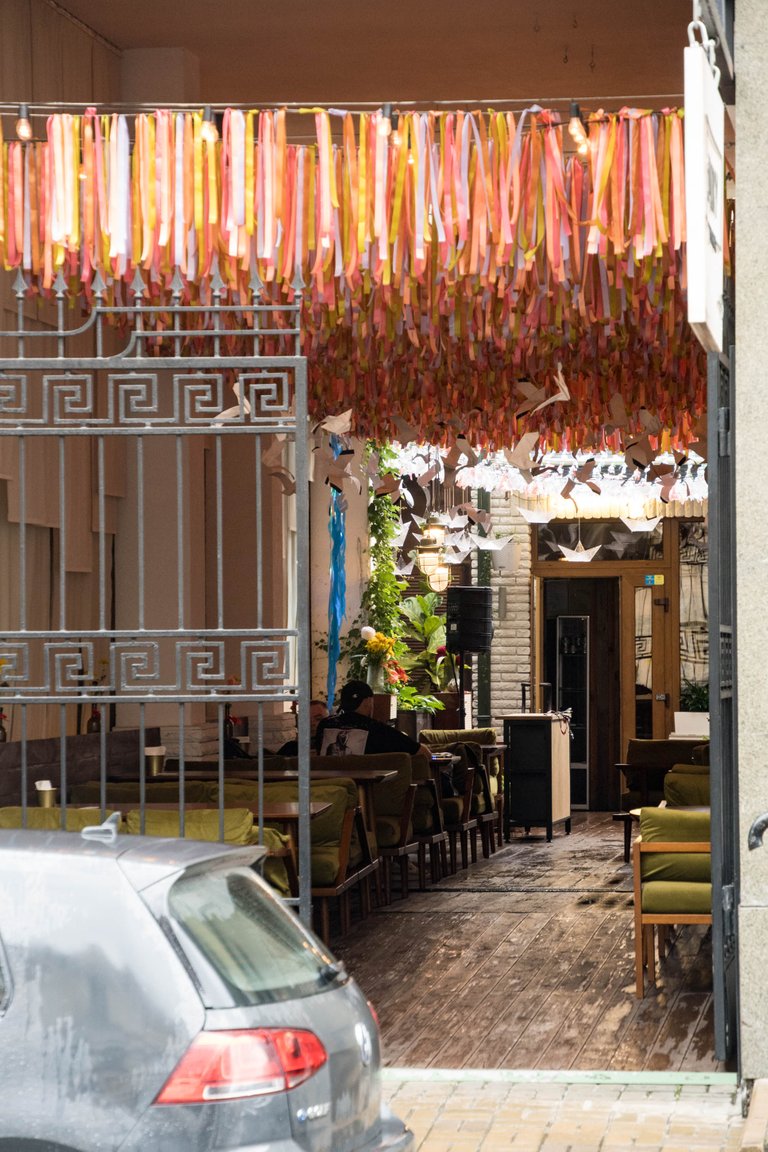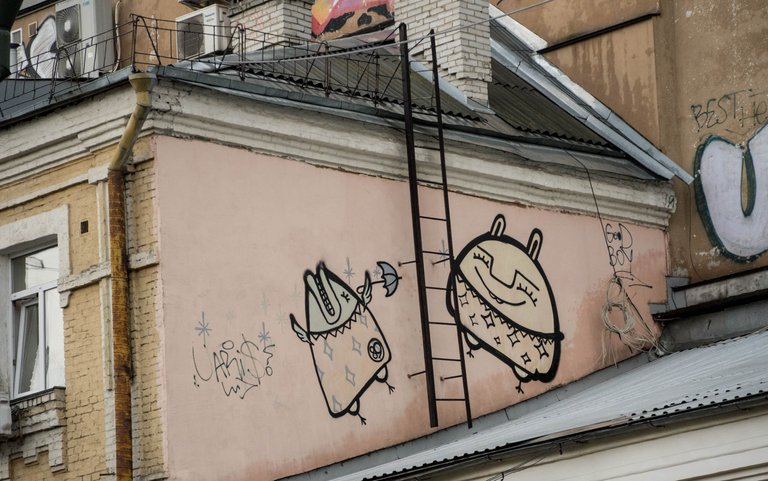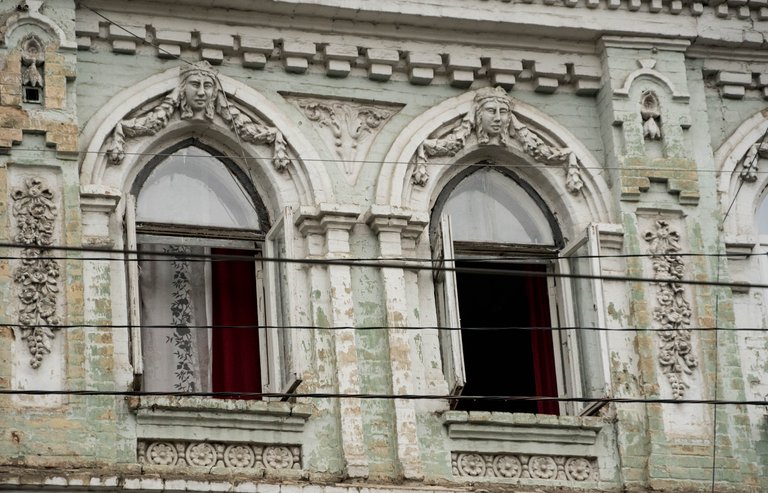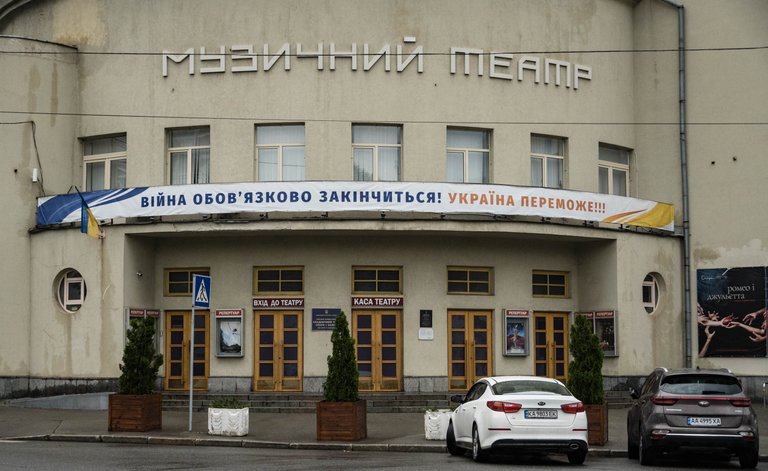 Musical theater. The inscription: "The war will definitely end! Ukraine will win!"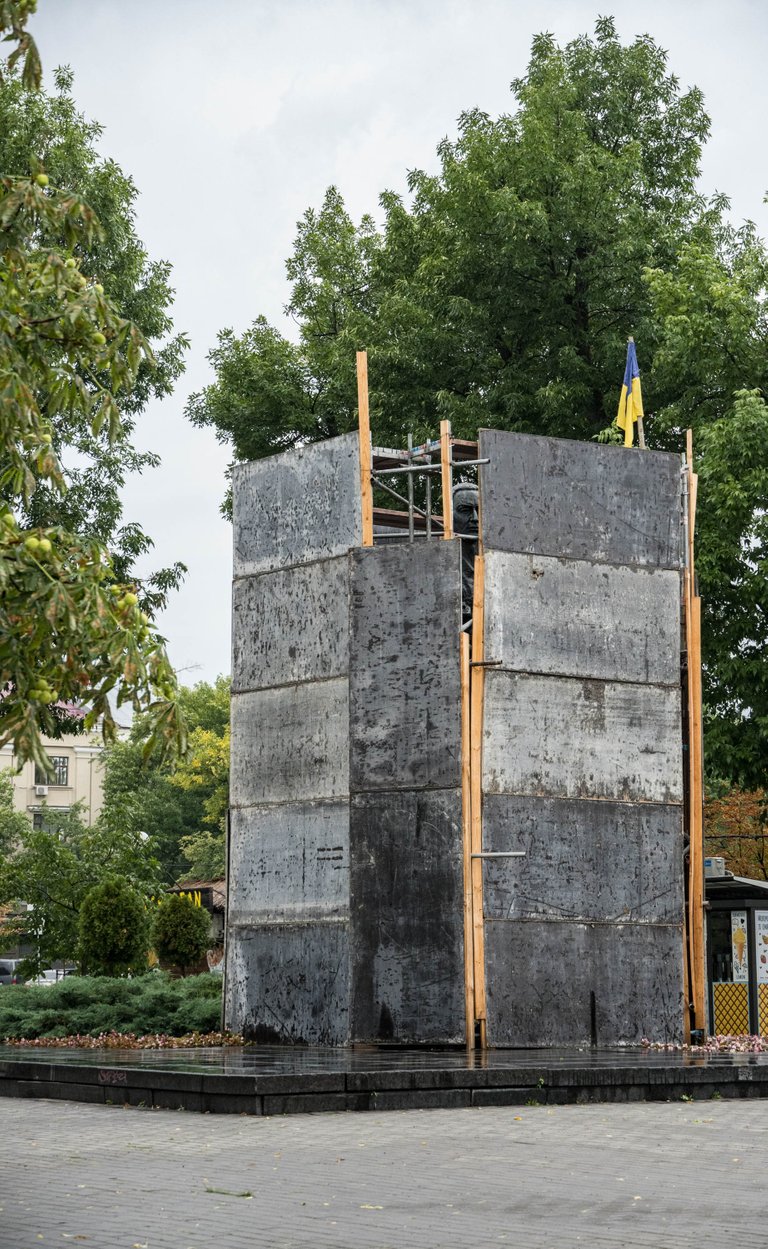 Monument to Hryhoriy Skovoroda, an outstanding Ukrainian philosopher-mystic, theologian, poet and teacher. He is the author of the quote "The world have been catching me, but did not catch."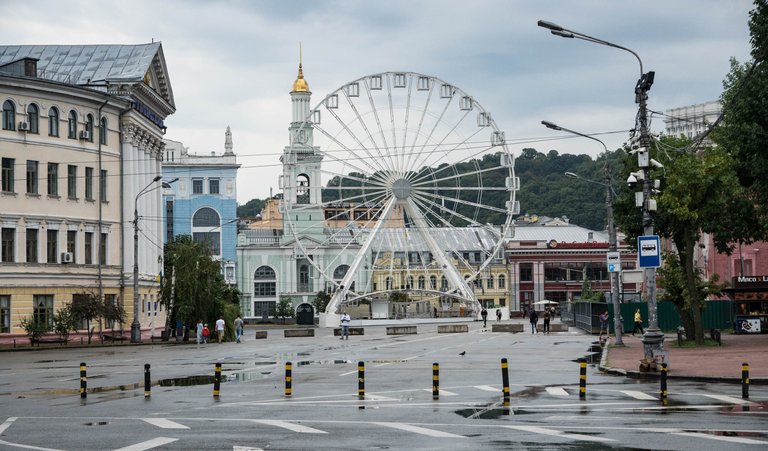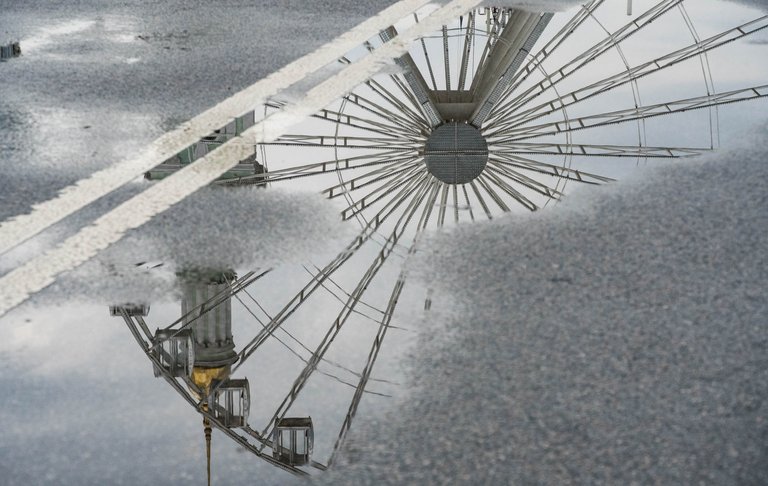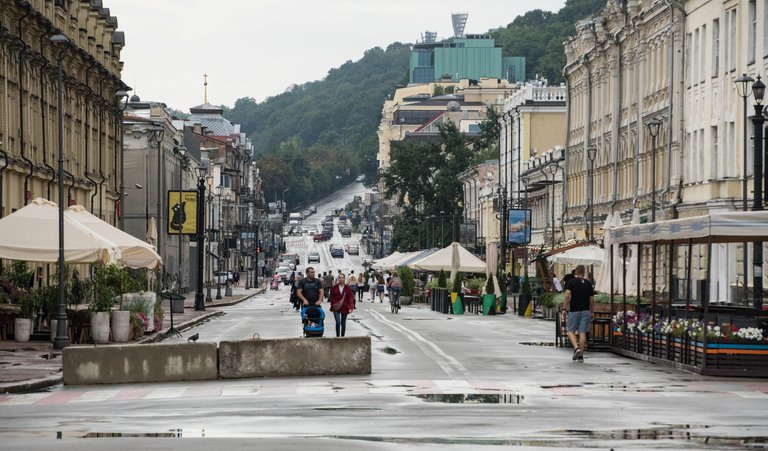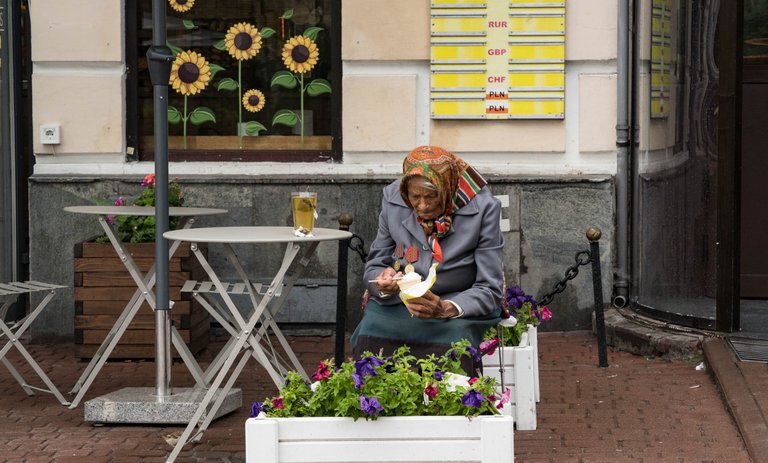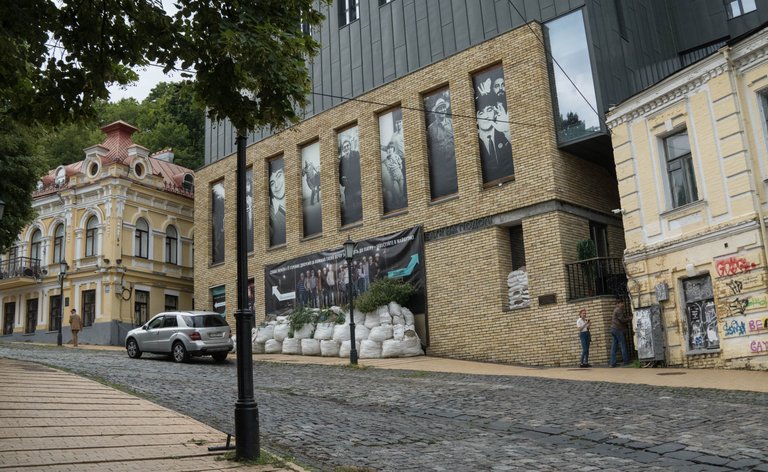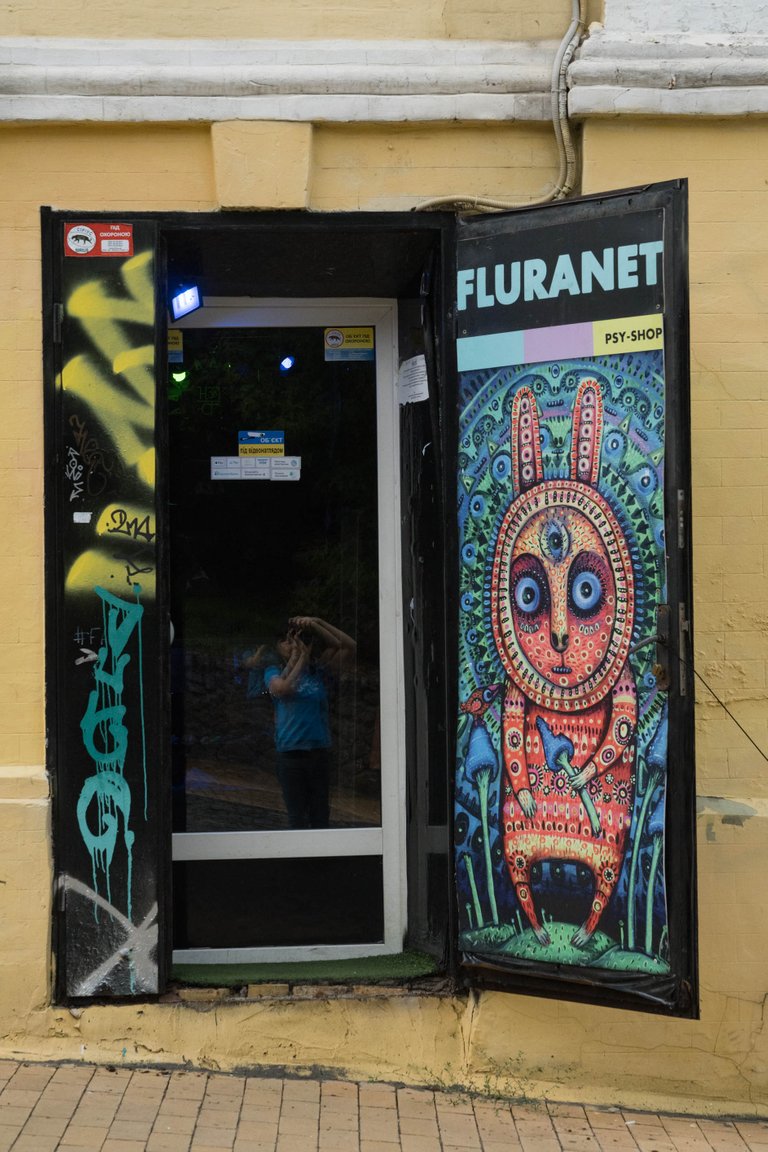 Selfie with the camera. I am on the left.
When my friends (a few I still keep in touch with) ask me how are things in Kyiv I say it's okay, and I'm fine. We have air alarms, but not every day. The last rocket fell on the city almost 2 months ago, in the end of June. But most of my friends left Ukraine...
Now in Kyiv, the probability of getting hit by a scooter or a bicycle is higher than being injured by a fragment of a Russian rocket or dying in a collapsing building. Rented scooters and bicycles, as well as own, are especially popular now.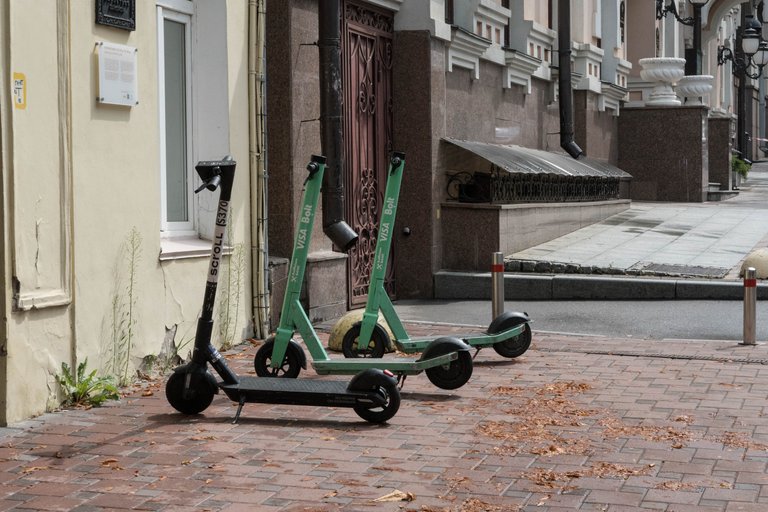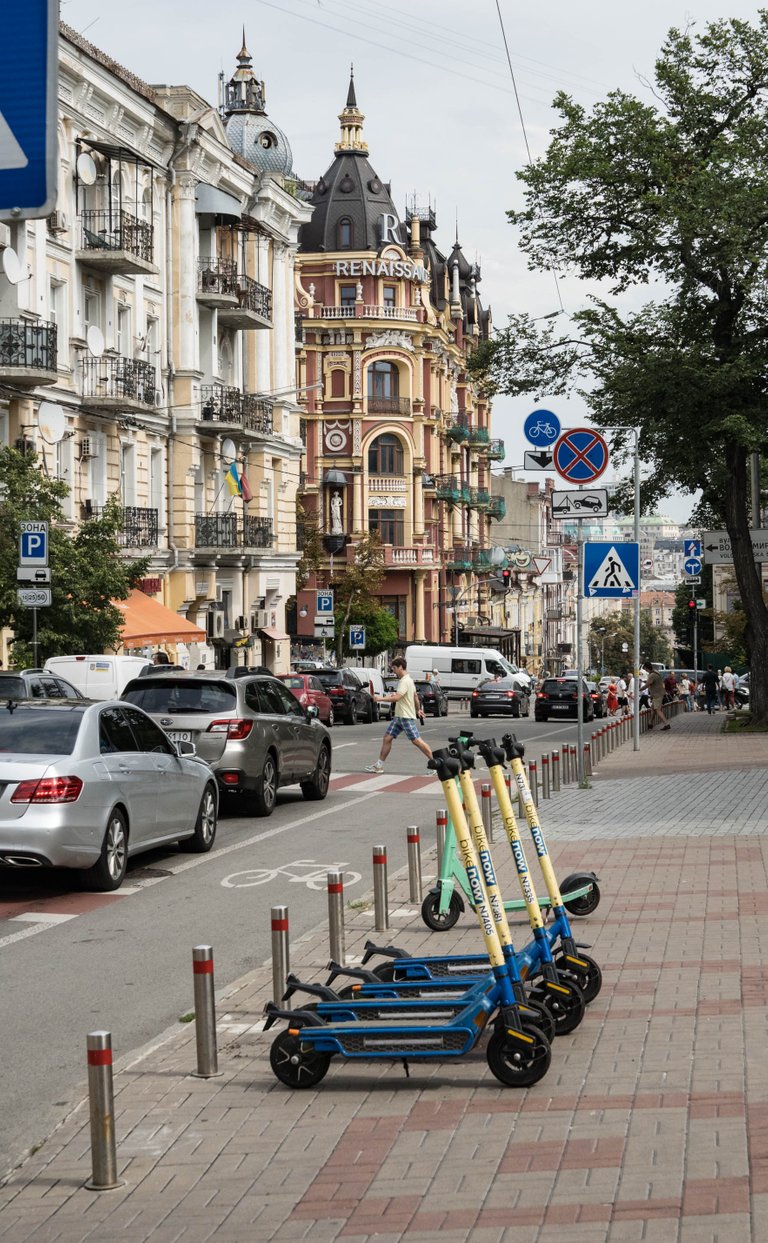 In fact, wartime Kyiv in the summer of 2022 is quite similar to the Ukrainian capital in peacetime. Of course, the mood and rhythm of the city are different from what it was six months ago. There is a curfew from 11pm to 5am, as well as occasional air raid sirens, when all land public municipal transport stops. Reminders about the curfew and traffic stops during the air alert sound constantly in public transport. Sometimes there are days when there is none, and sometimes there are 3 or 4 in a day/night. The capital of Ukraine has a good air defense system that shoots down most of the Russian missiles that try to reach the city.
By the way, some buildings are already being repaired and restored. Planned repairs of roads and bridges are also underway, which pleasantly surprised me.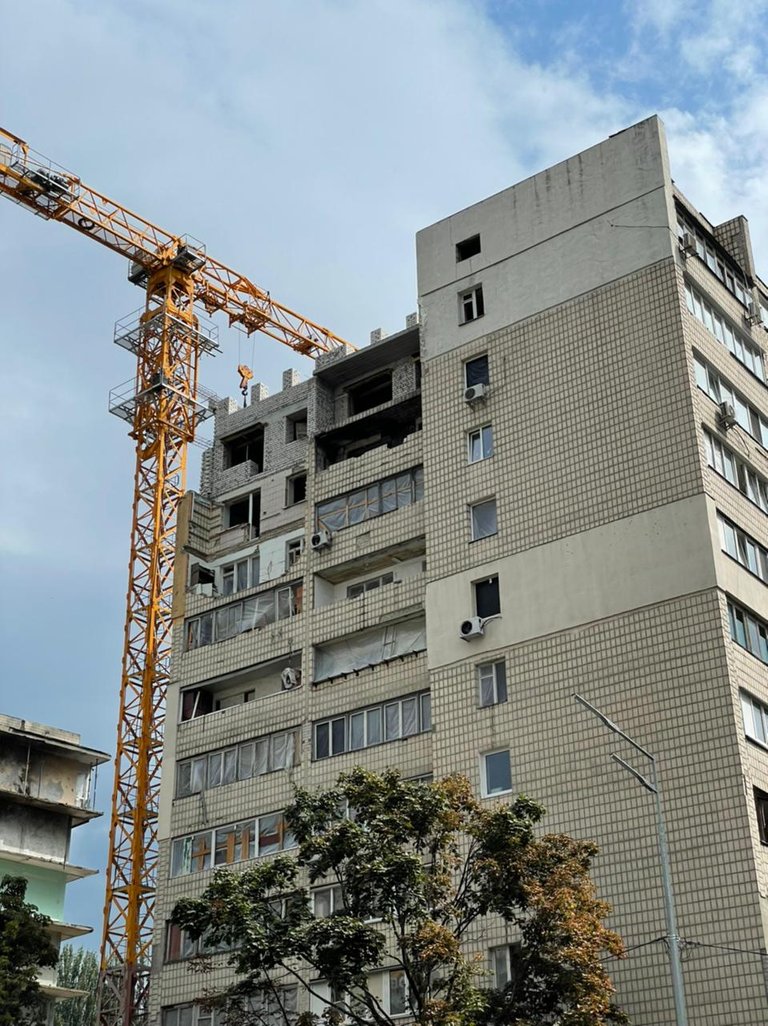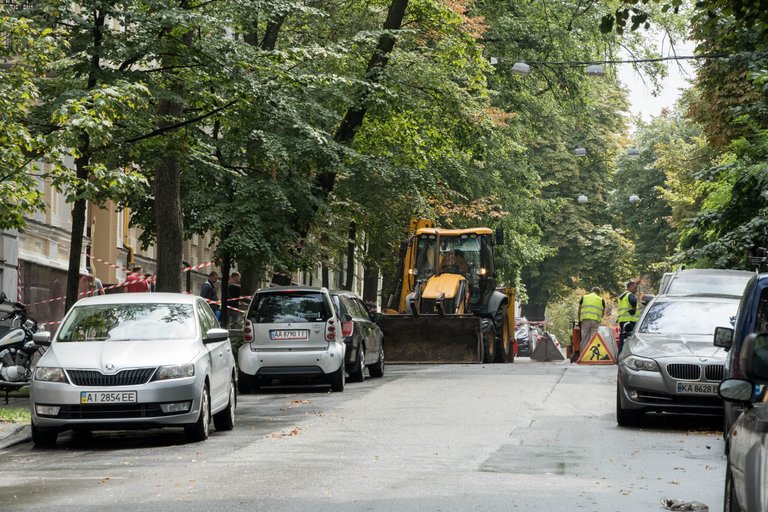 The public transport system is less dense than before. The movement intervals have increased approximately twice. Maybe because the city's population has decreased, or maybe there is a shortage of personnel, or both. Taxi services are back in full operation. If gasoline was a problem in the first months of the war, now its supply has become almost stable.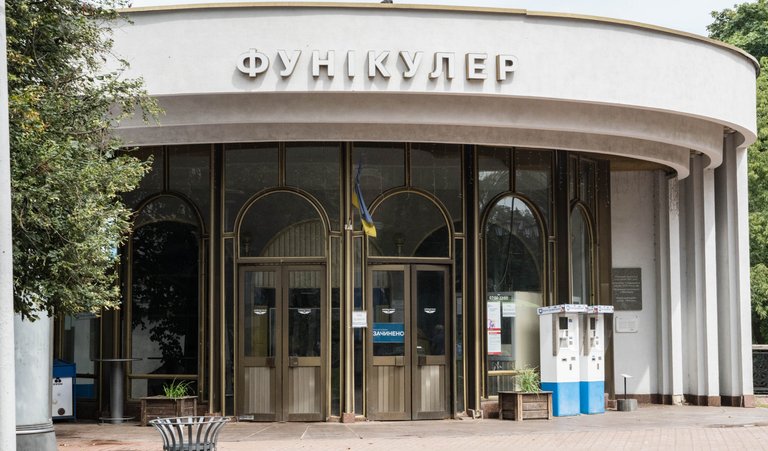 Funicular. Closed
Prices in the national currency UAH have risen sharply since the beginning of the war. Banks, ATMs, private hospitals, pharmacies and most shops are mostly open as usual. After the shortage in March and April, the assortment in supermarkets has recovered by about 60%, and now you can find almost everything you need for everyday life there again. Many SMB's are closed, some will obviously not resume their work. On the street you can often see "For Rent" ads, or just empty storefronts and closed doors. Although some used the forced "pause" to make renovations.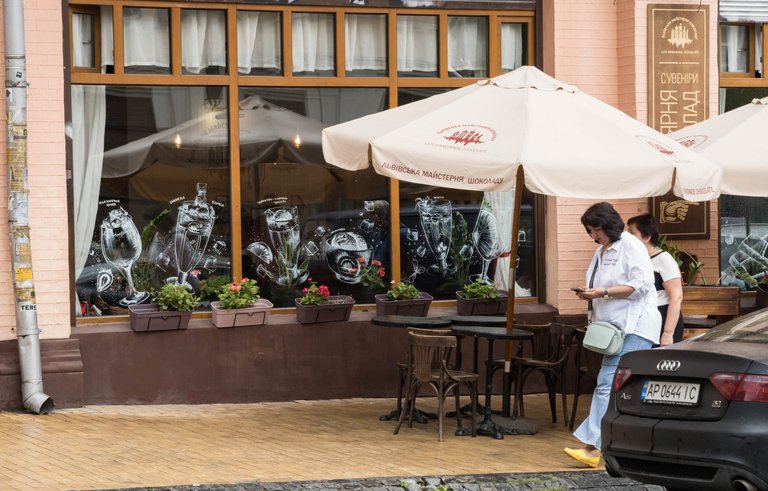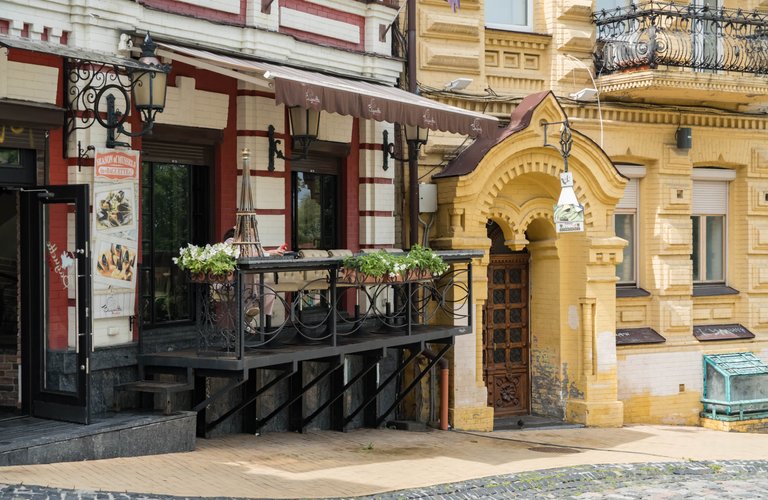 Although tension is felt in Kyiv, as everywhere in the country, there is no real war in the city. Instead, people are trying to restore normal life and even some everyday joys. The streets in the city center are filled with people and cars. These are local residents, people who moved to escape the war, and guests of the city. On weekends, you can see groups of people accompanied by a tour guide. Flowers, drinks and ice cream are sold on the popular pedestrian lines. Fountains, museums, cinemas are working, but not all.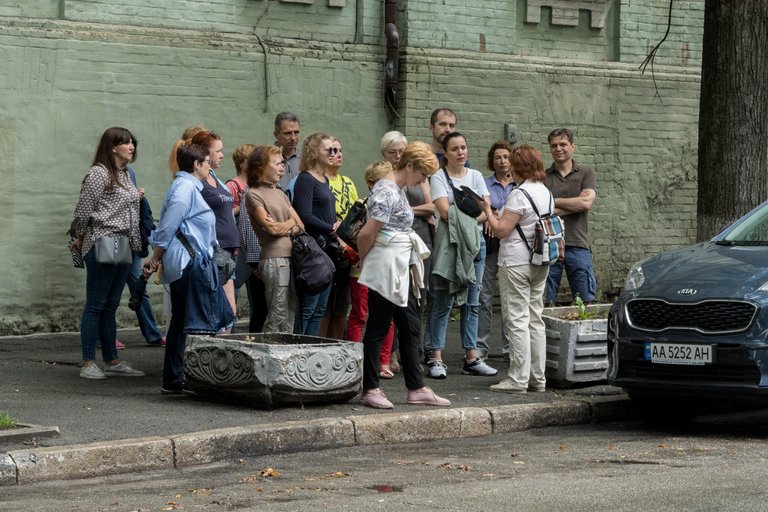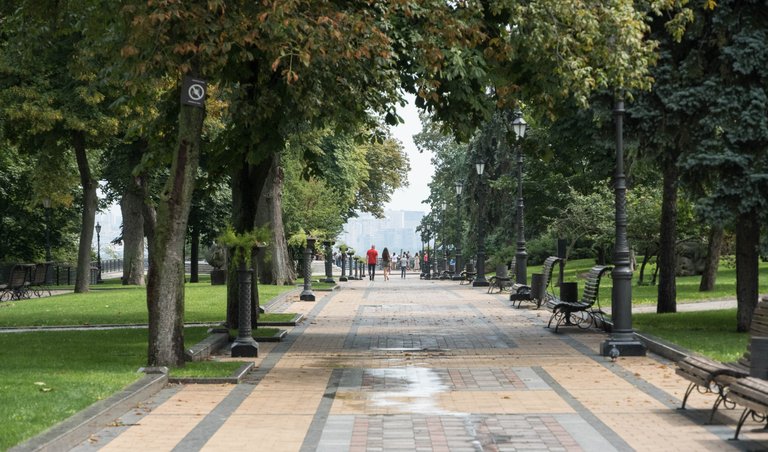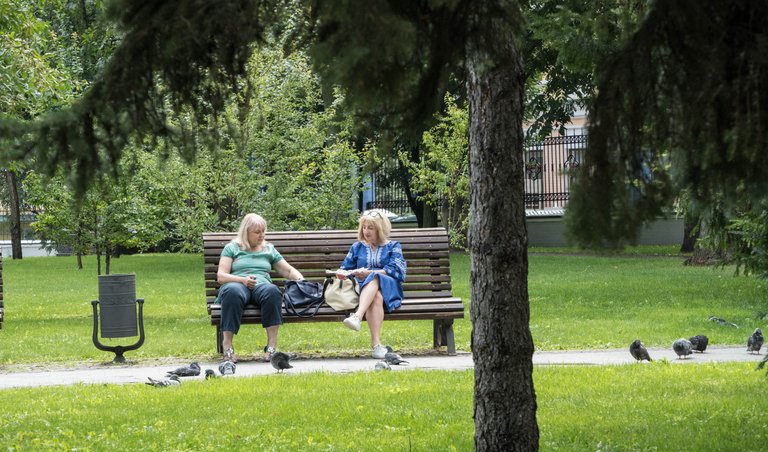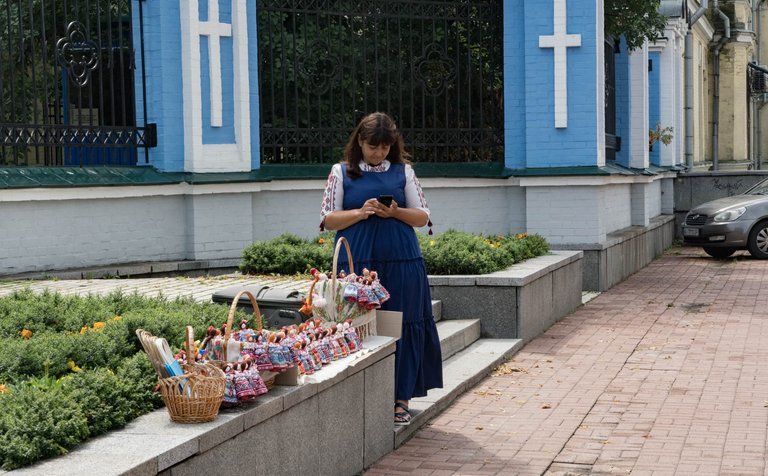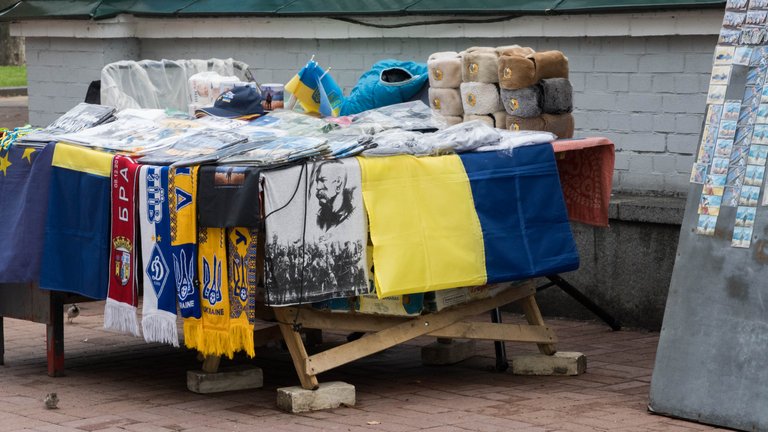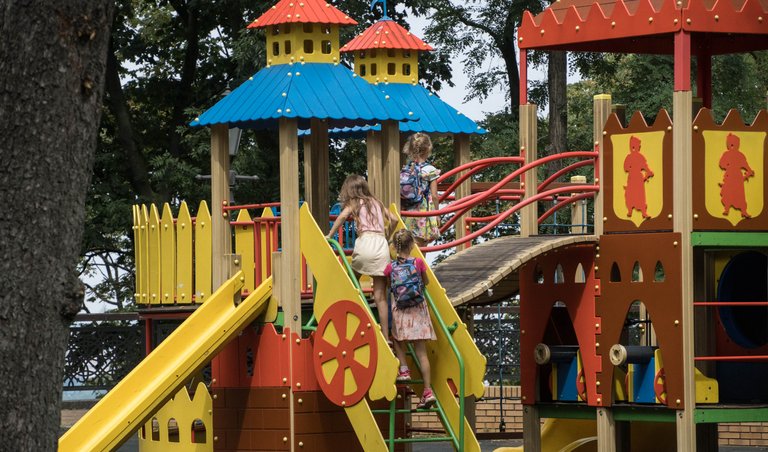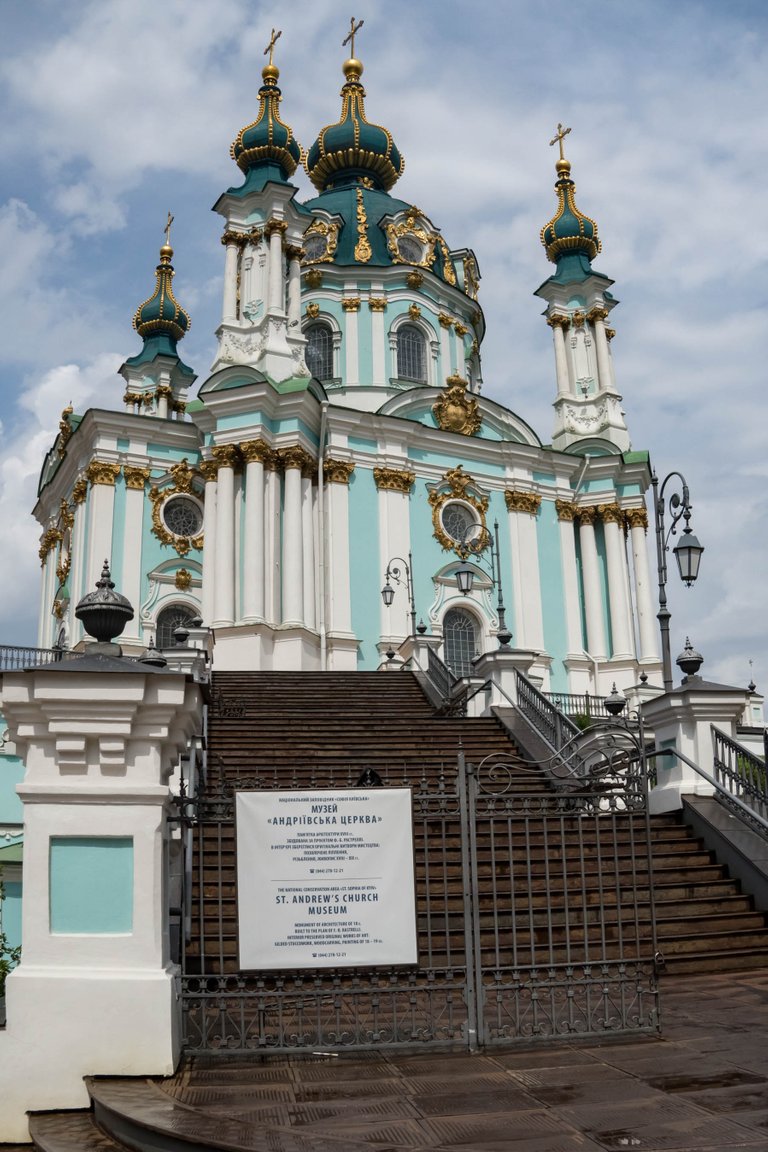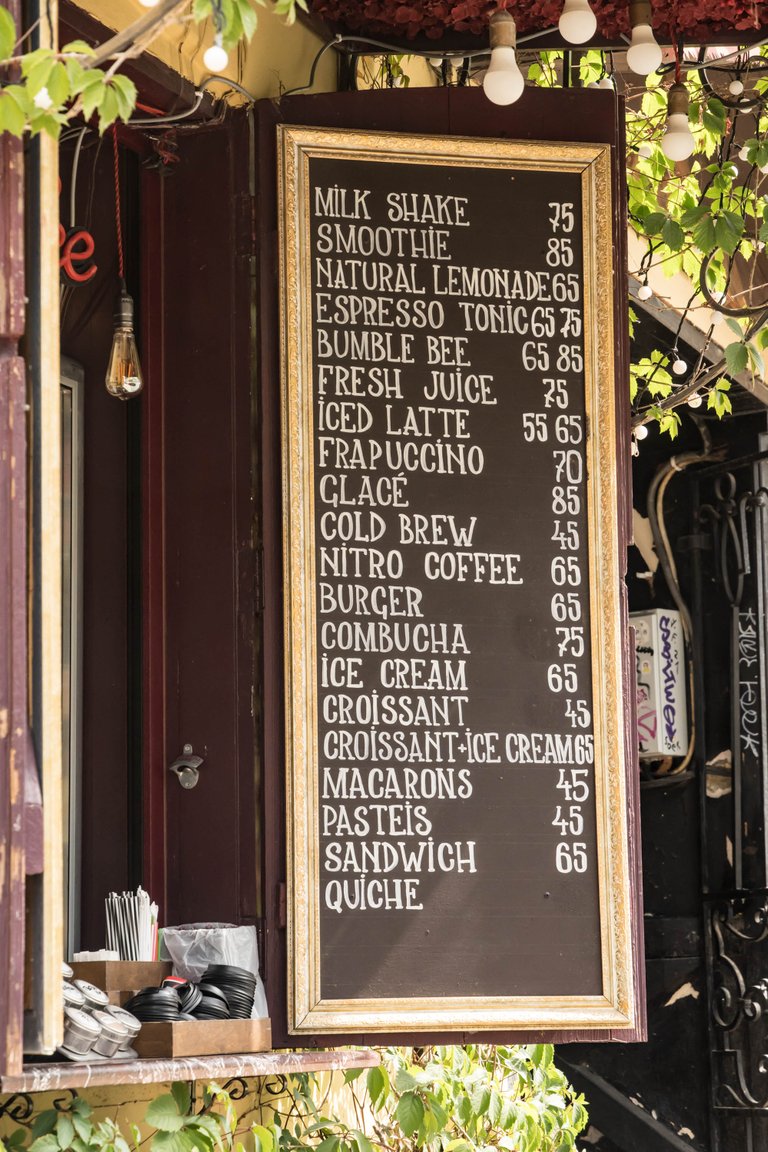 This fountain has been standing here for 2 years, and I have walked here more than once, but I still haven't seen it.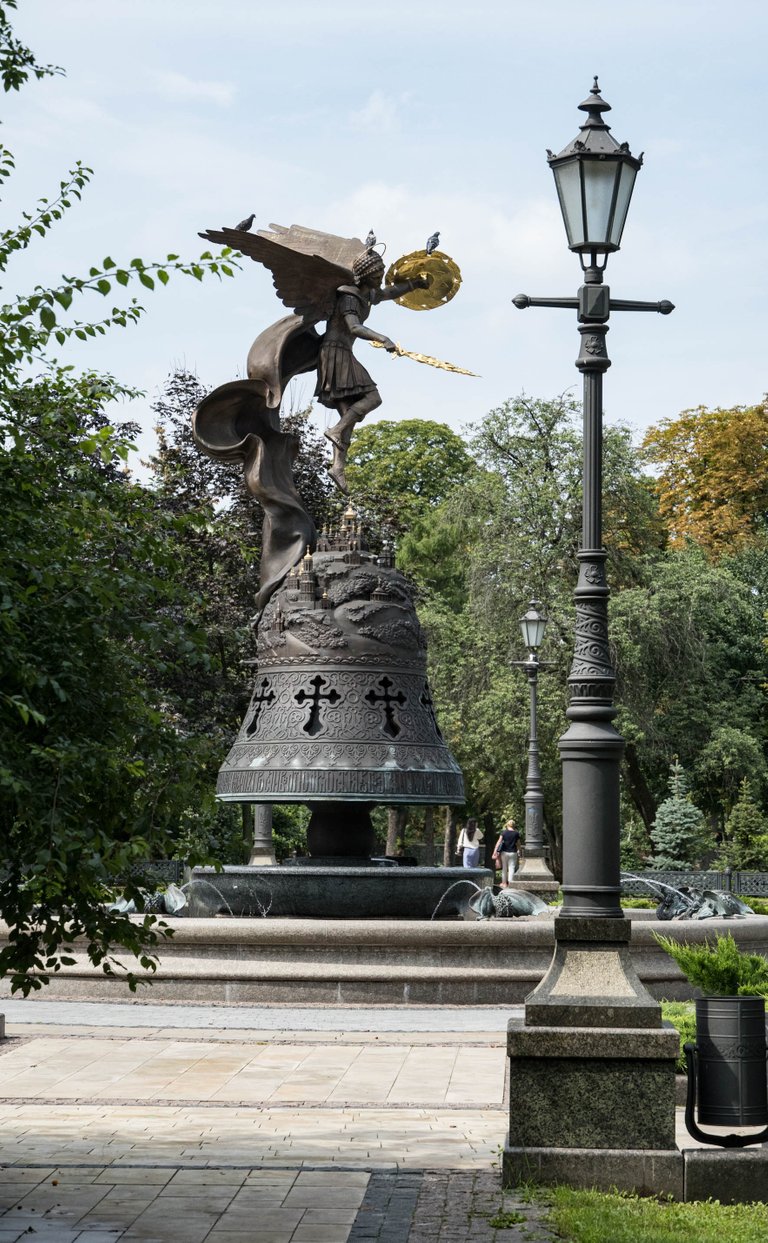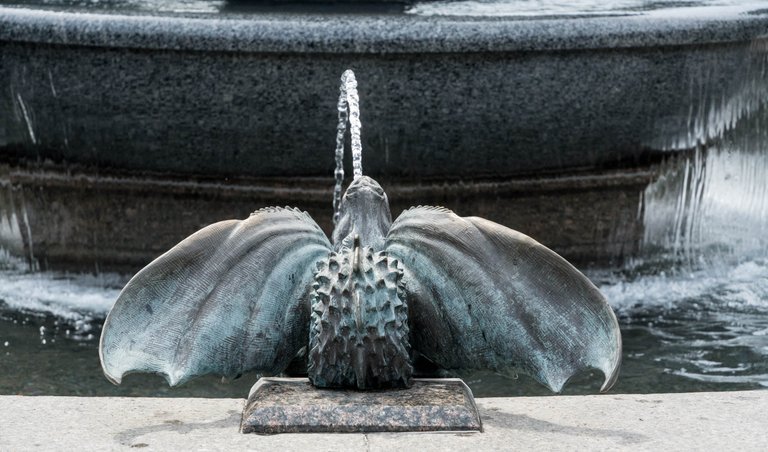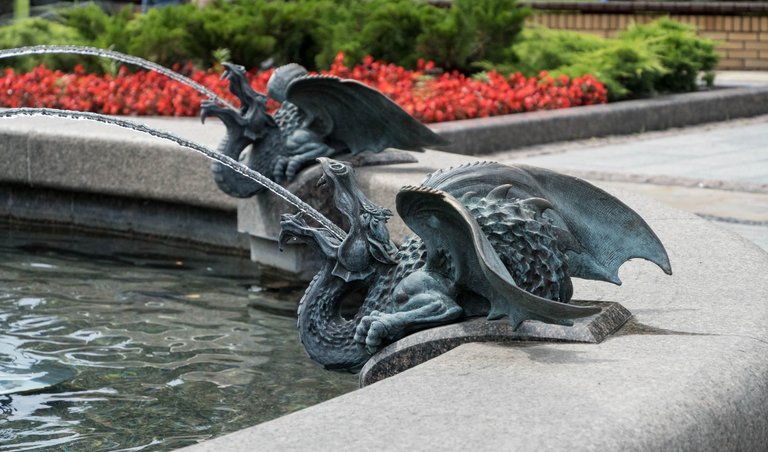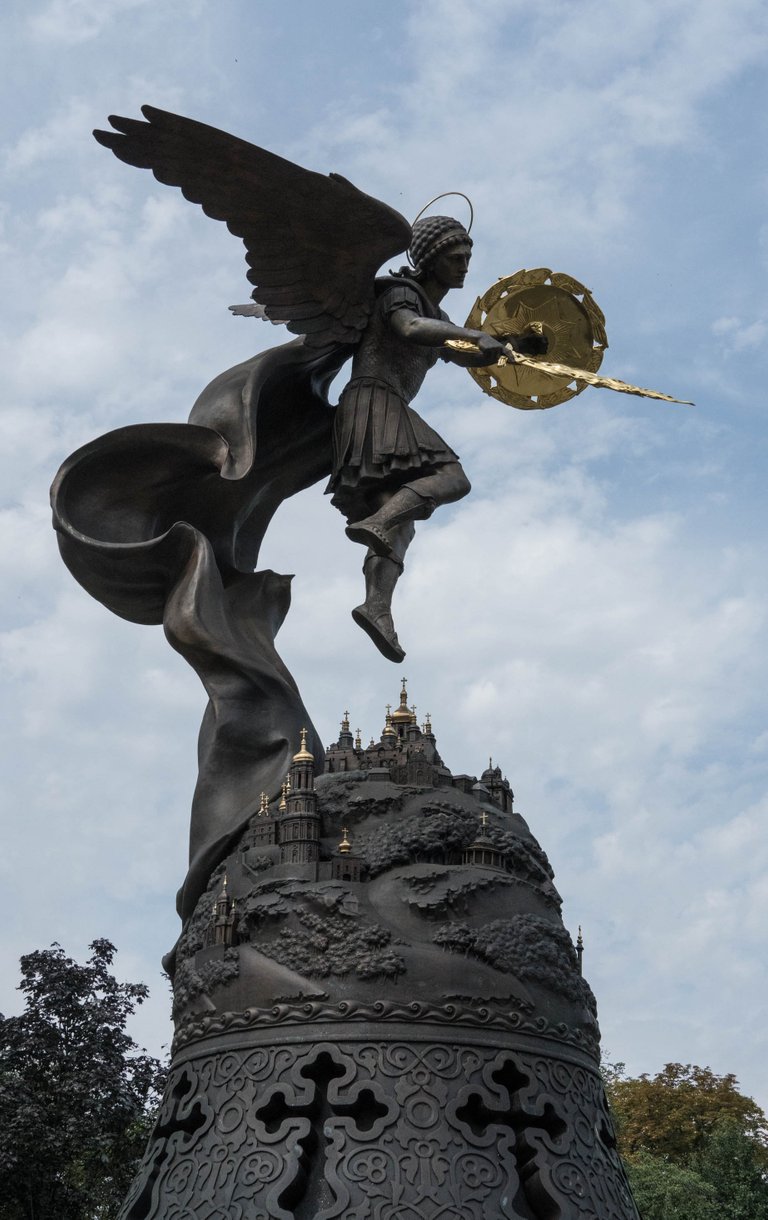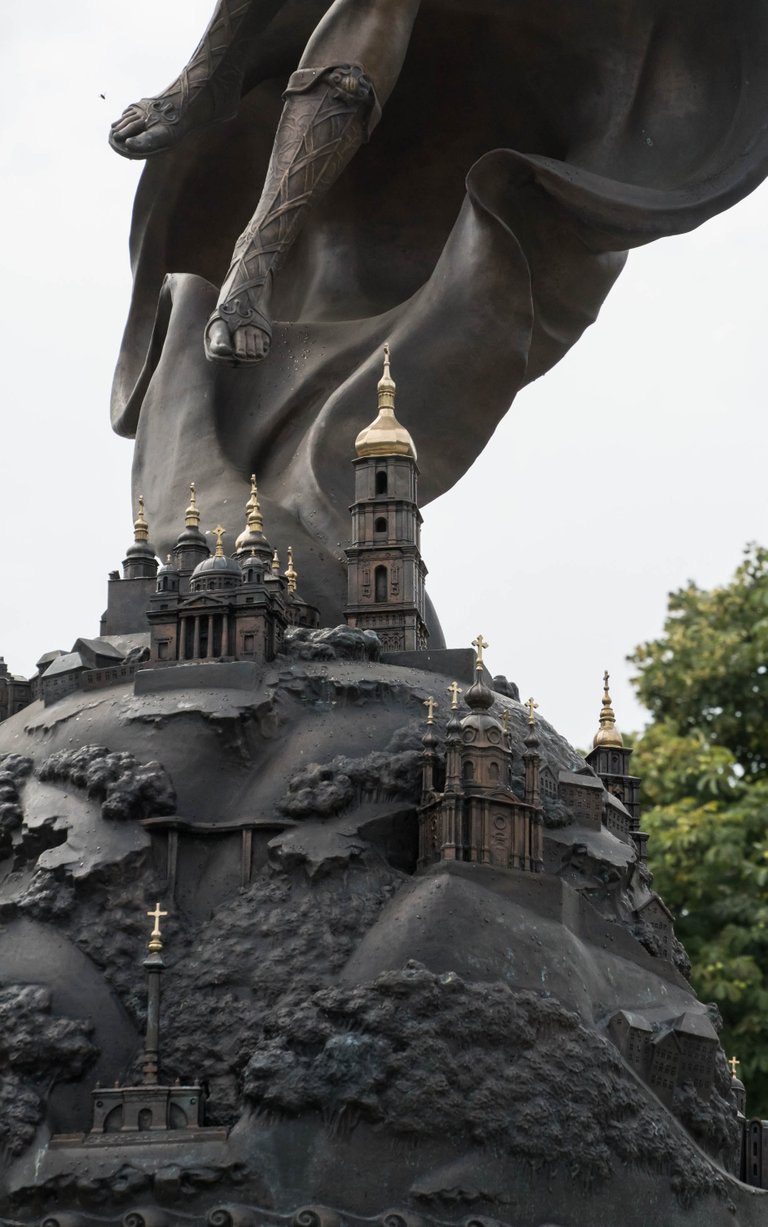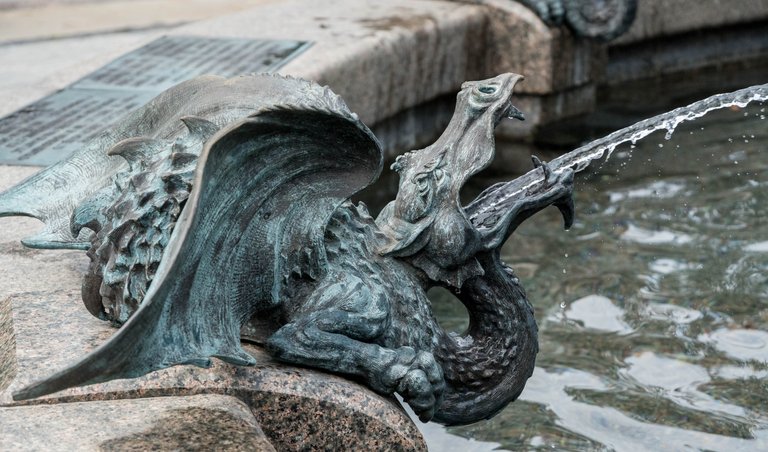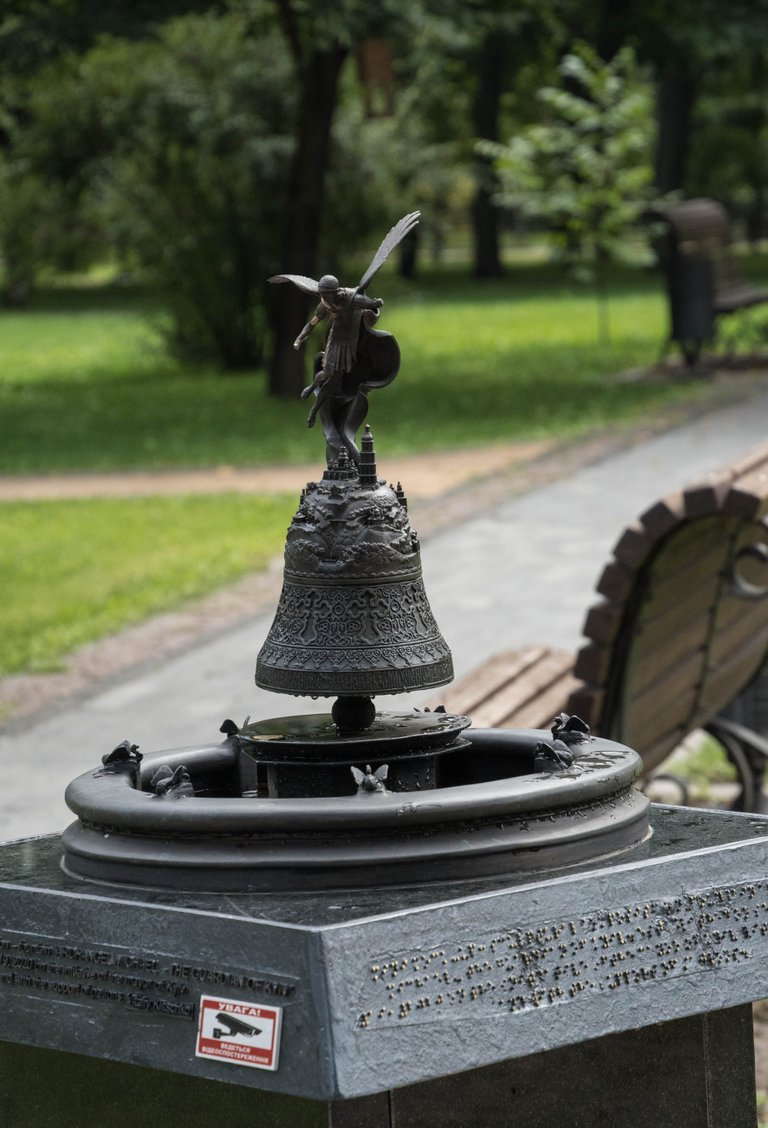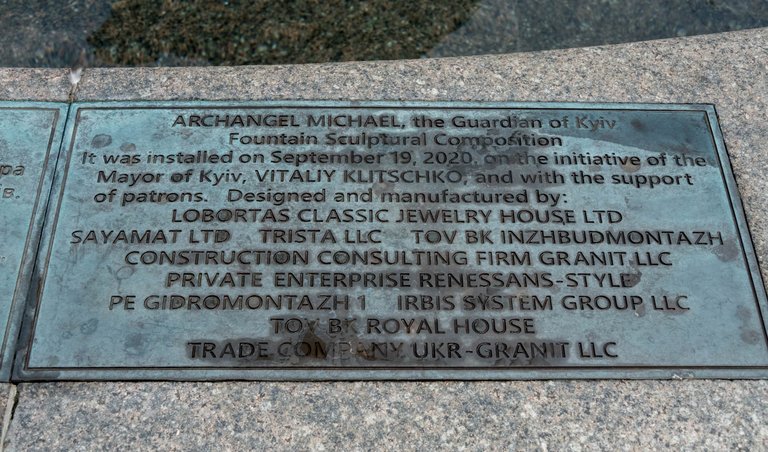 ---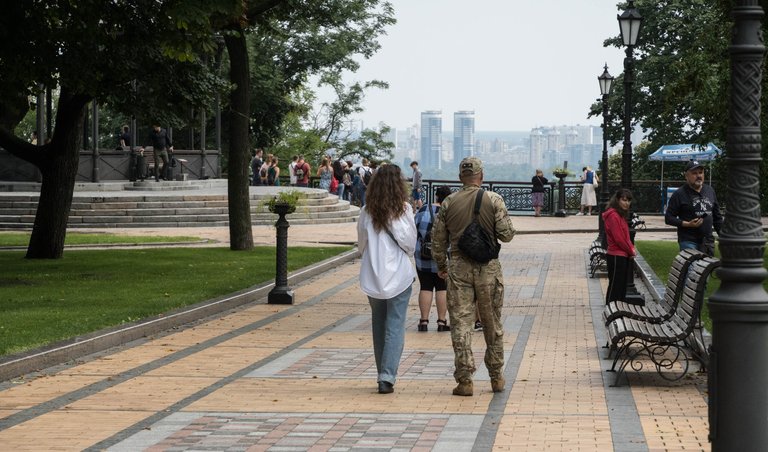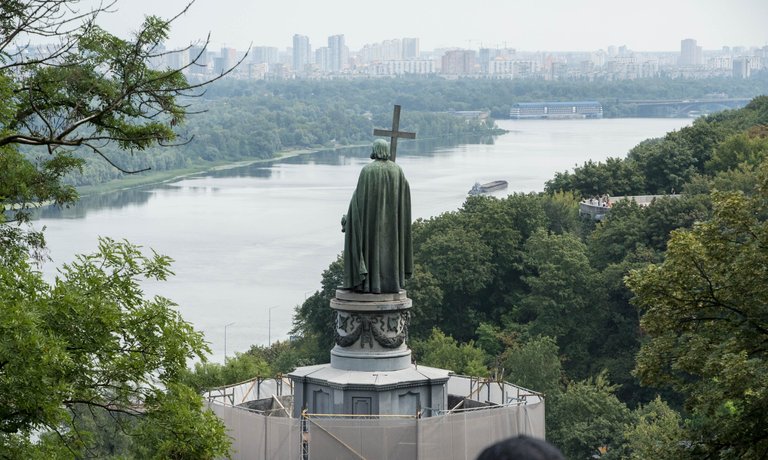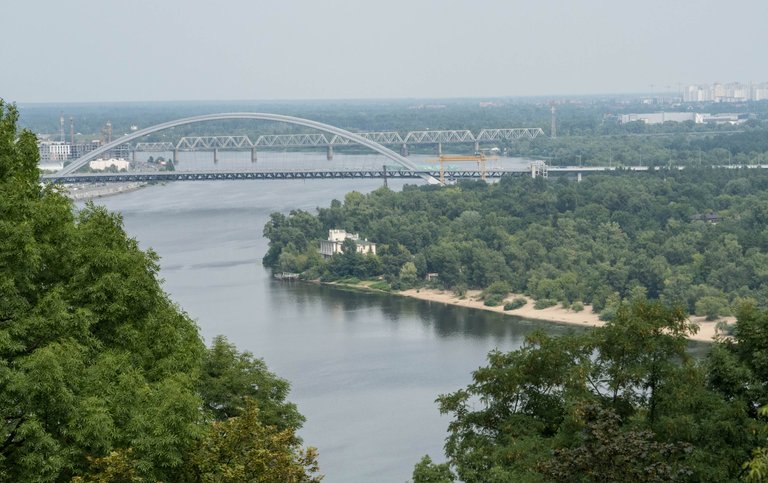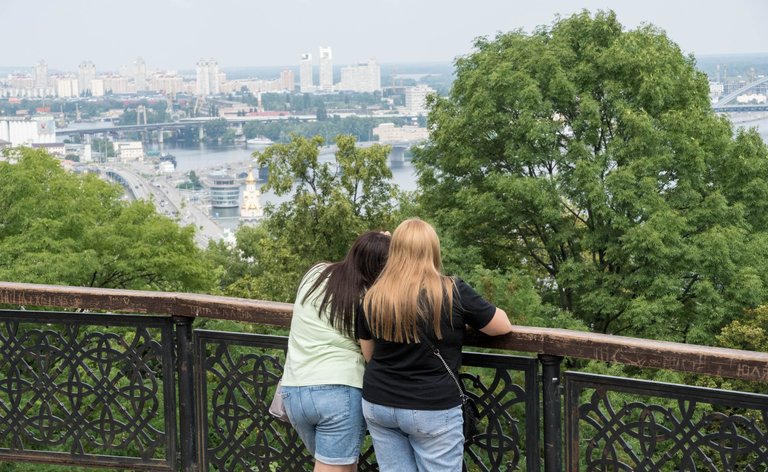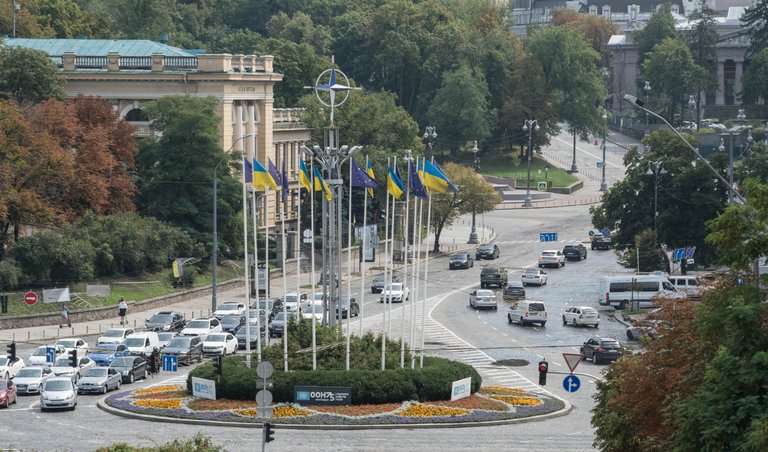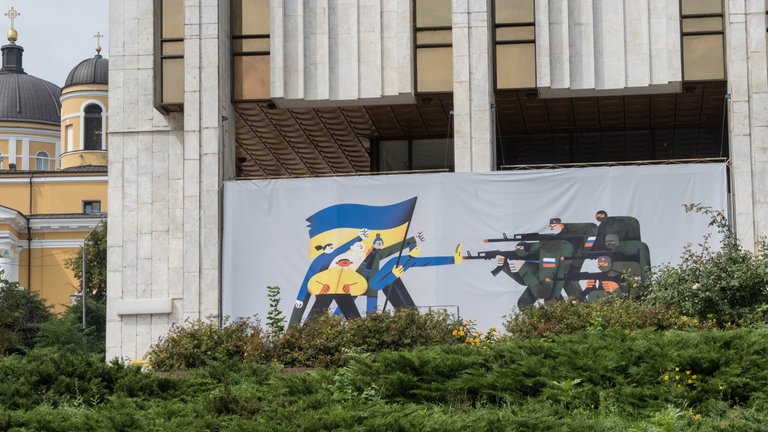 ---
During the years of occupation of Crimea, the Russian Federation imprisoned many Ukrainian citizens because of their political and religious views. This underground passage is an installation of a prison corridor.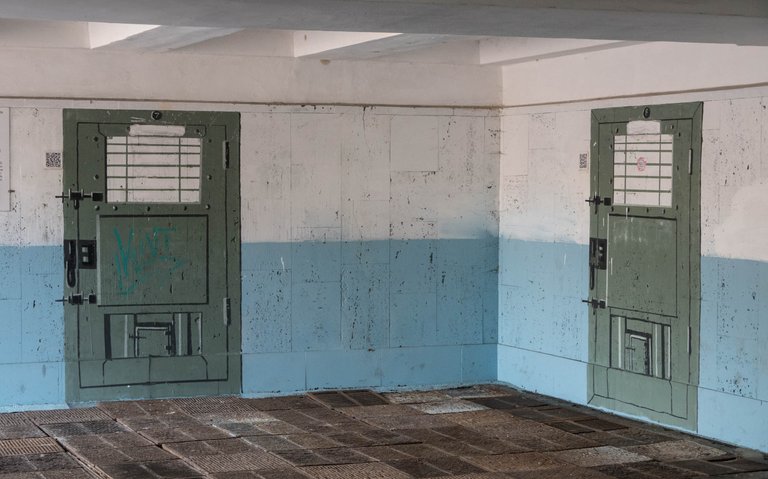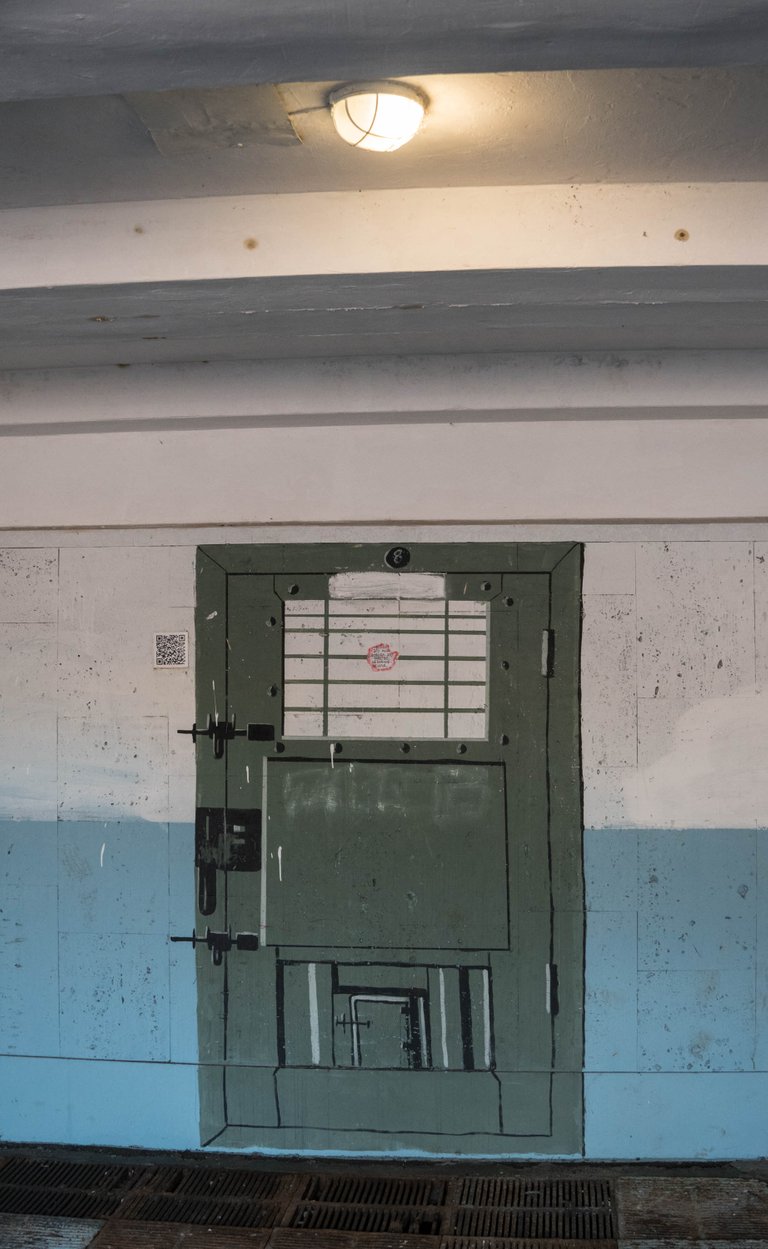 This is "Arch of Friendship of Peoples". Before the start of the full-scale invasion, there was a monument under the arch, now it has been dismantled. It is obvious that there was never any friendship, but there was a long-term attempt by Russia drop by drop, like a vampire, to absorb and appropriate our history, to destroy our language and culture, to take away our land. It is a pity that most Ukrainians realized this so late.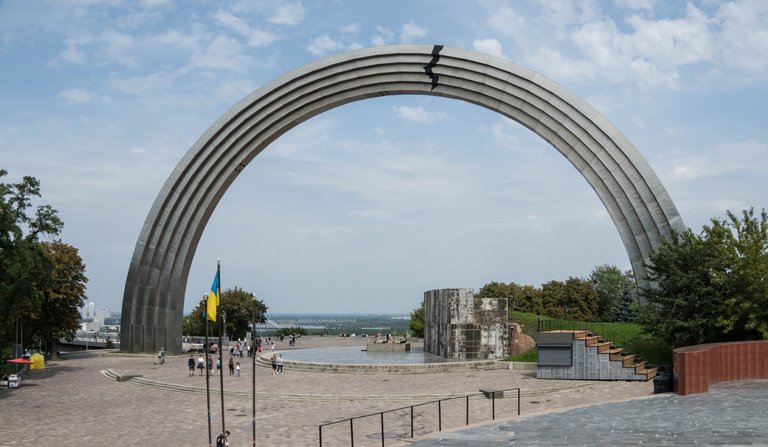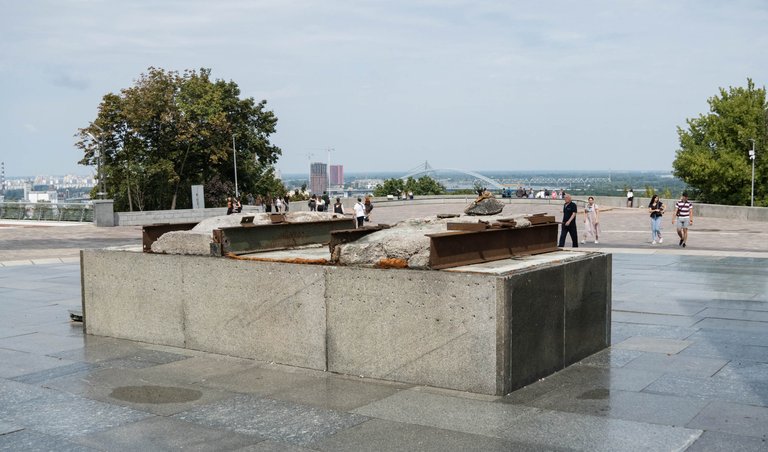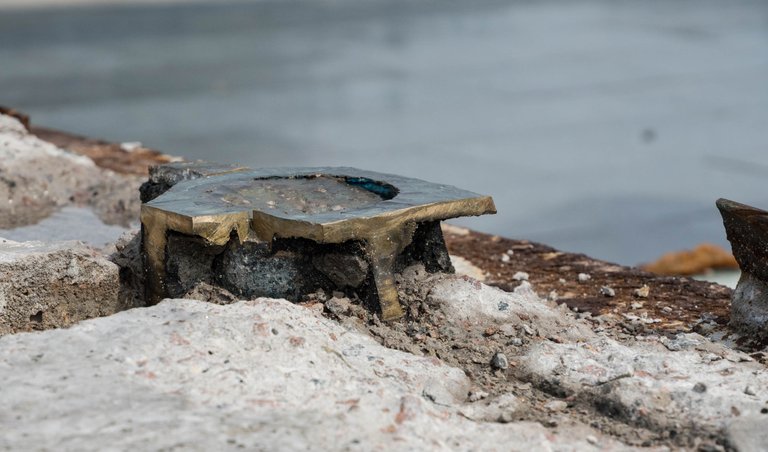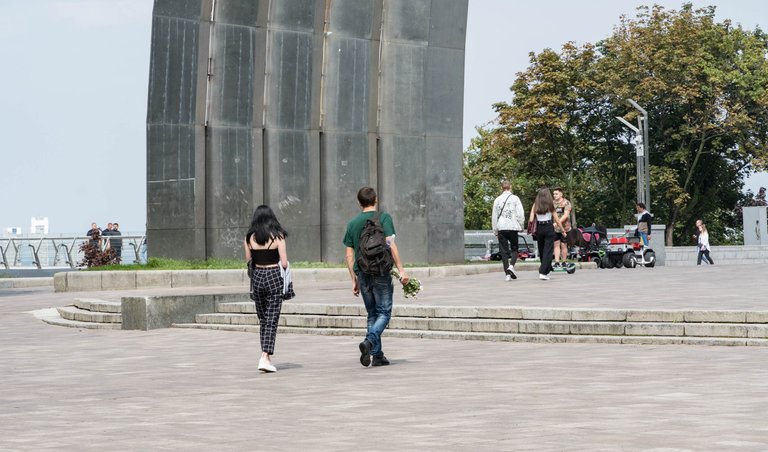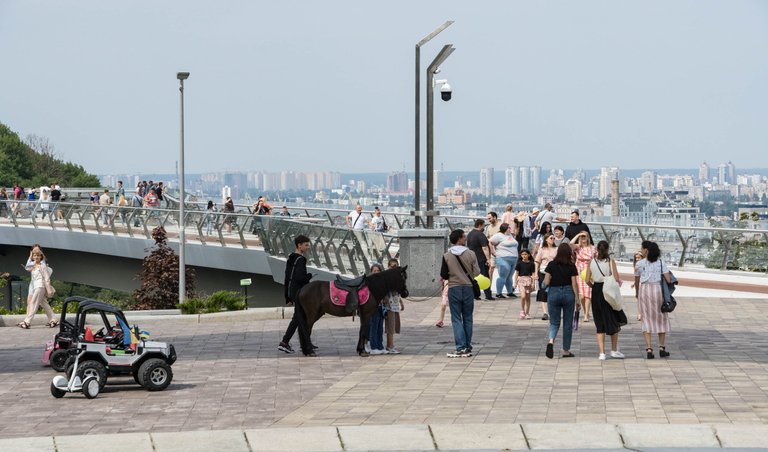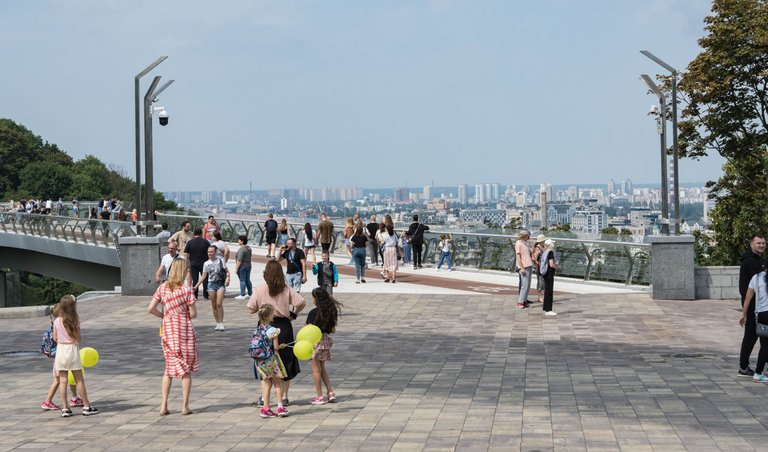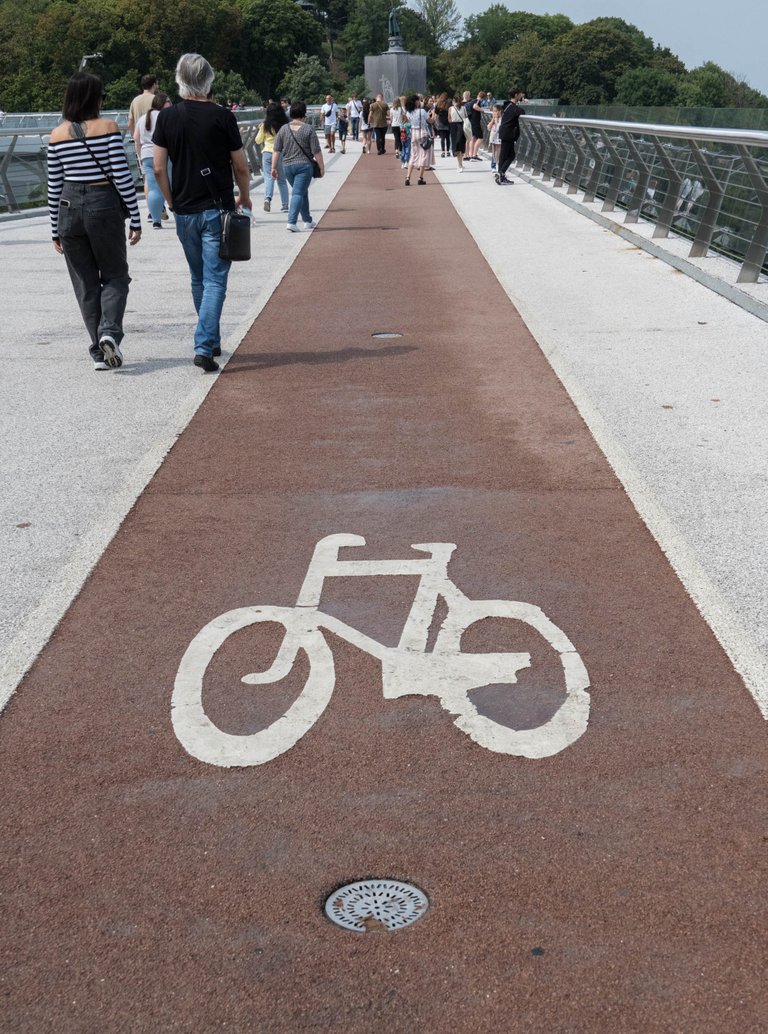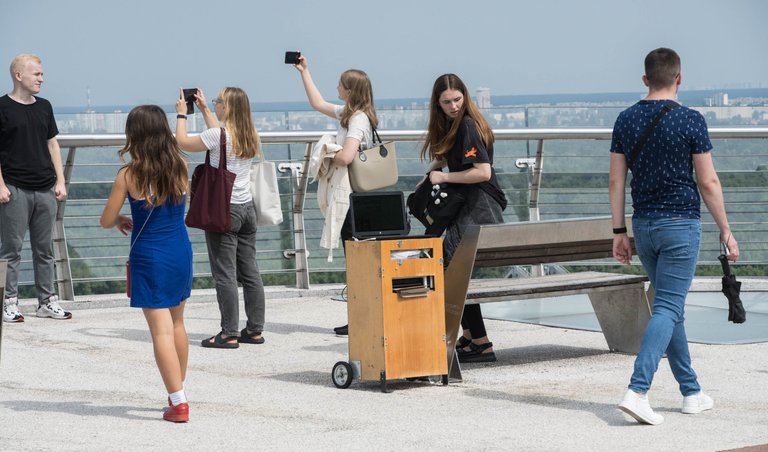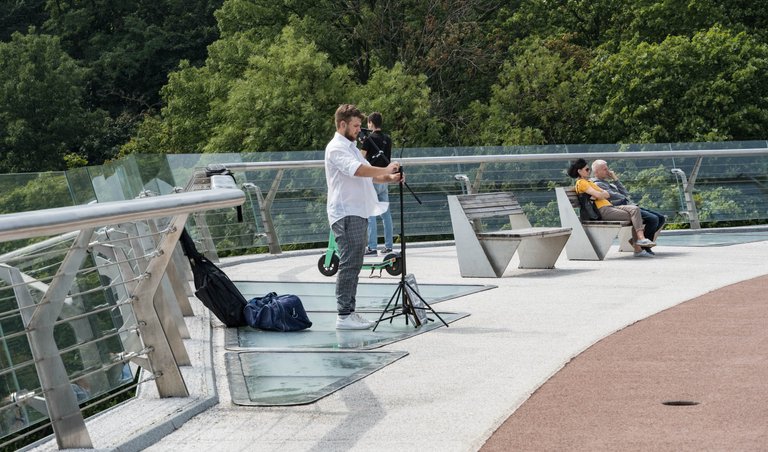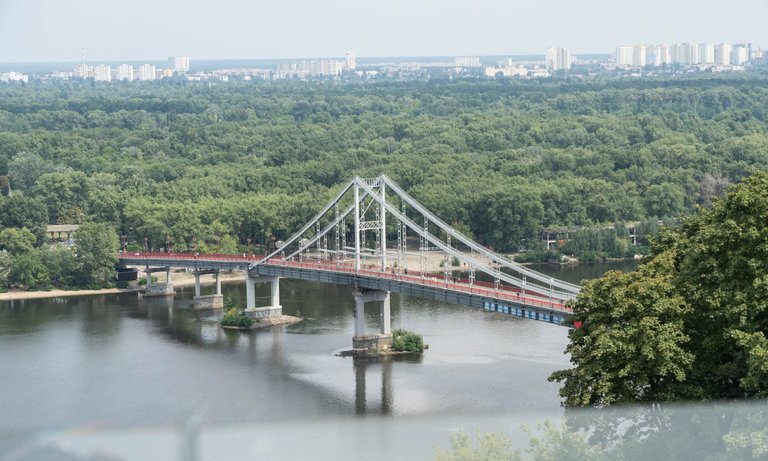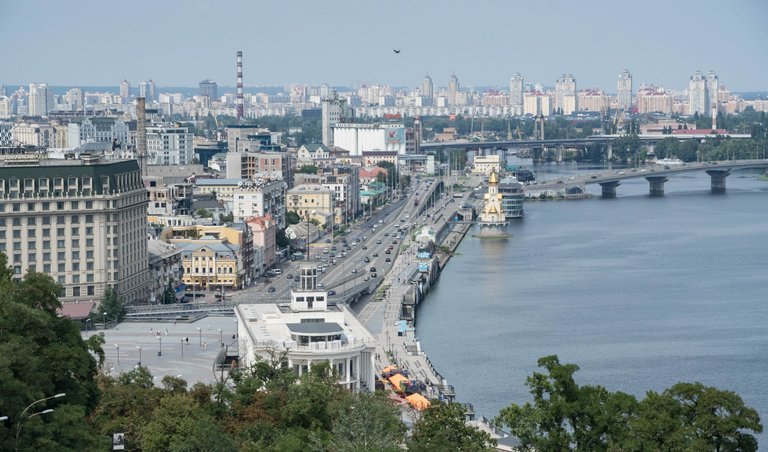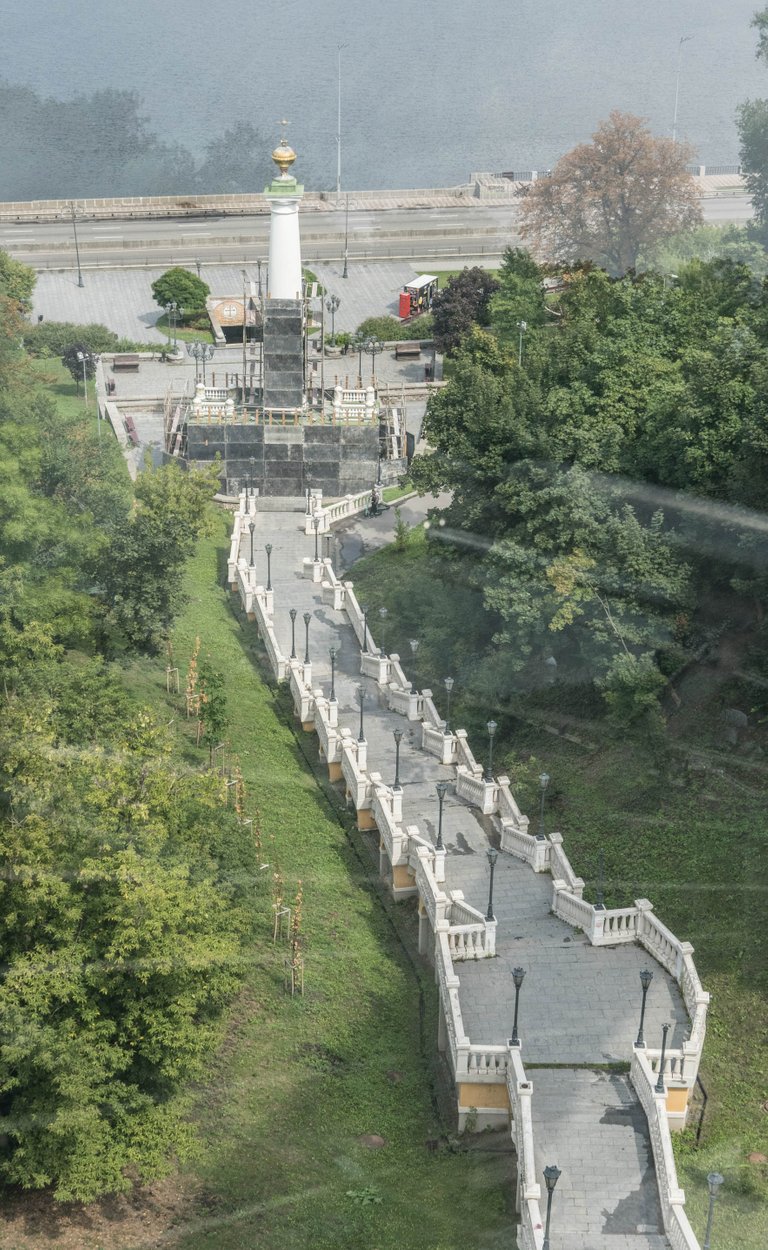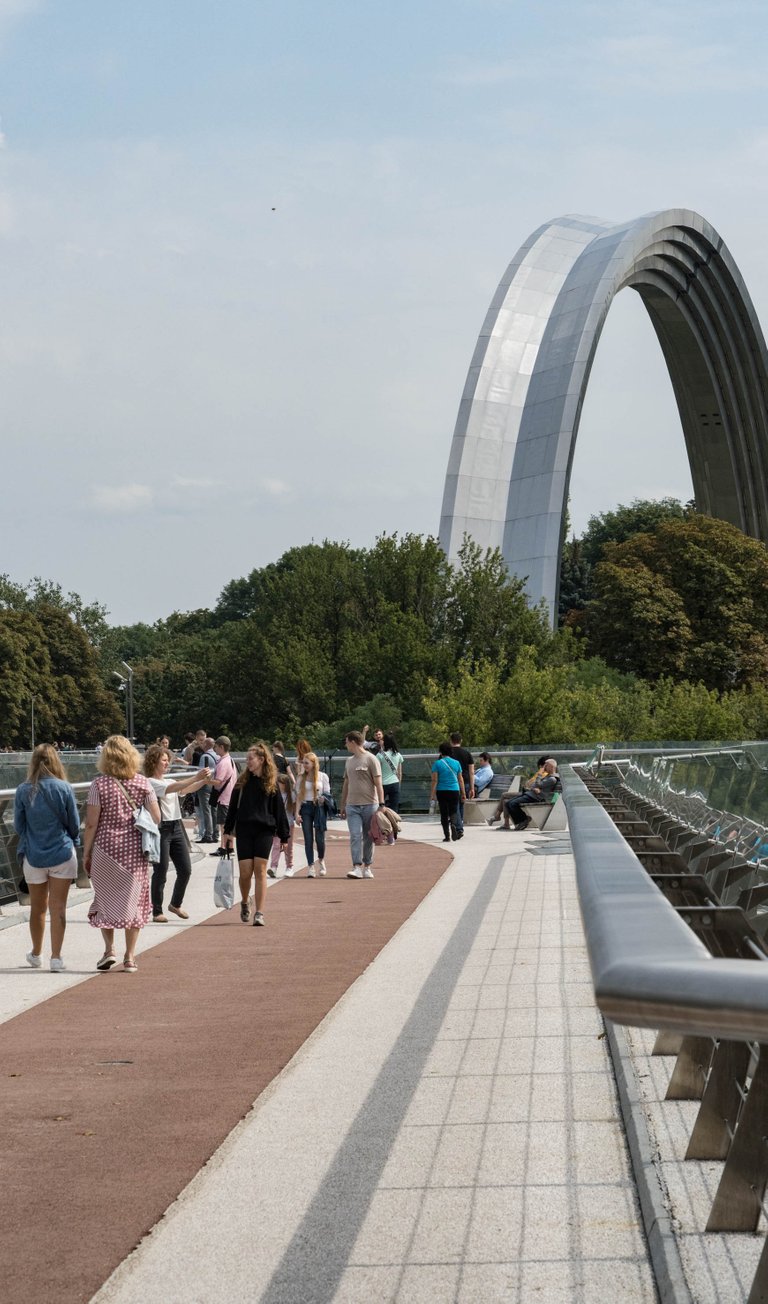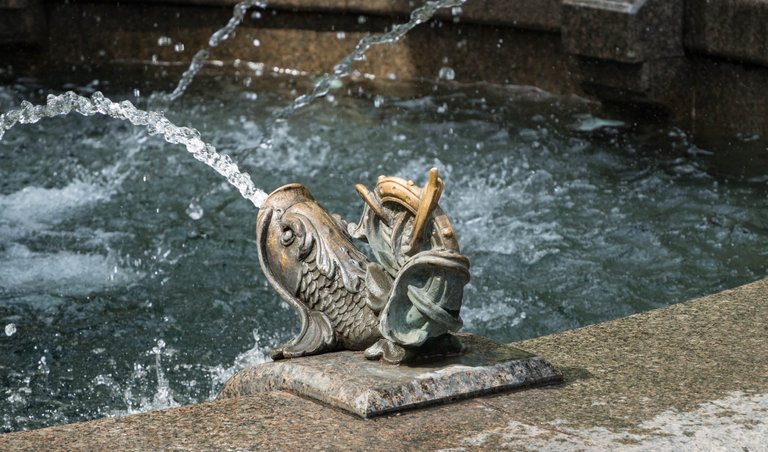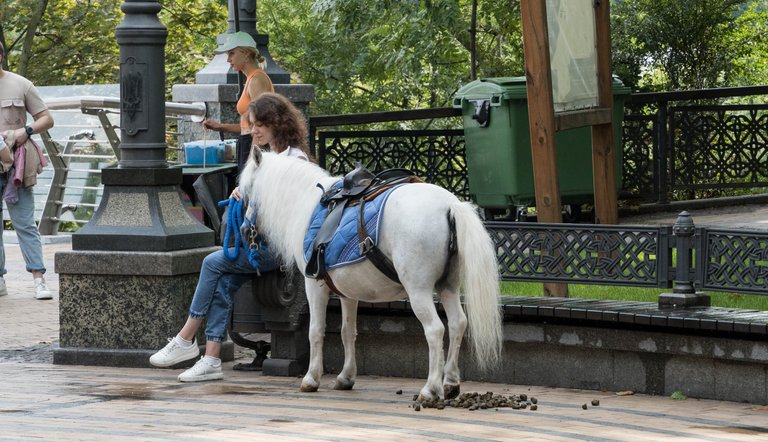 ---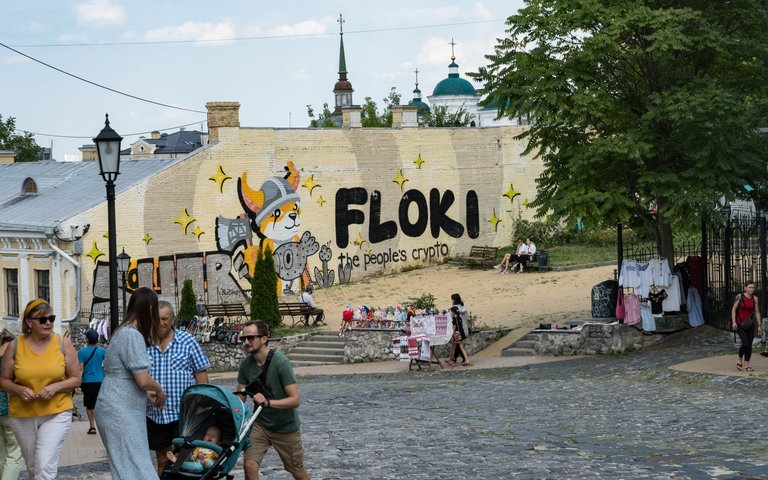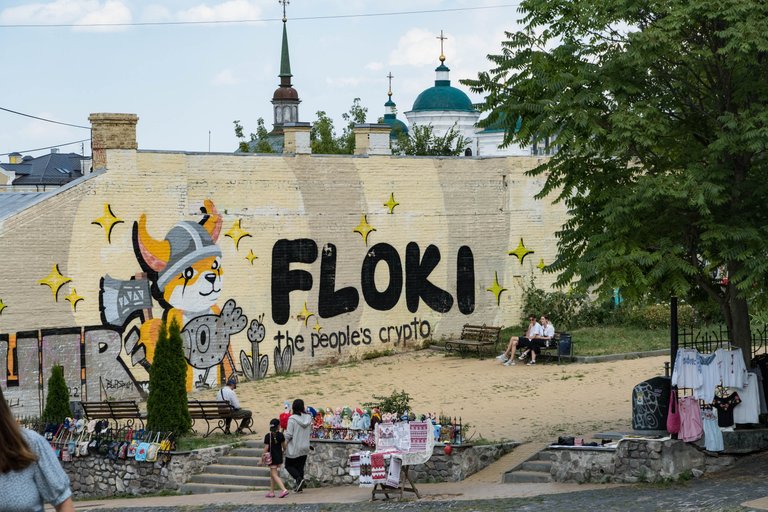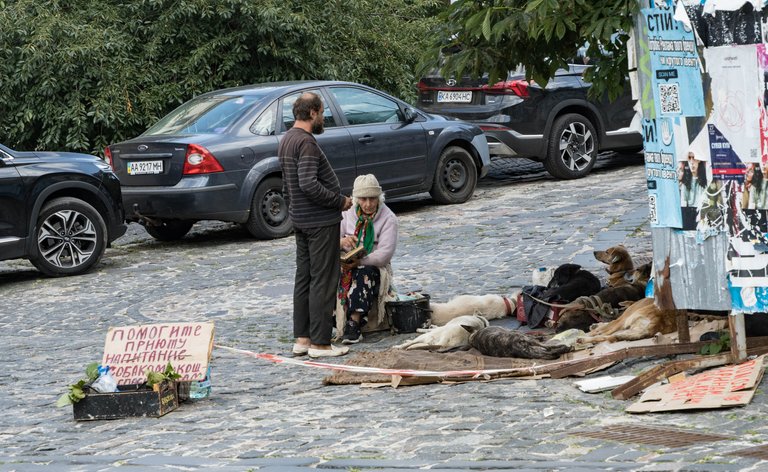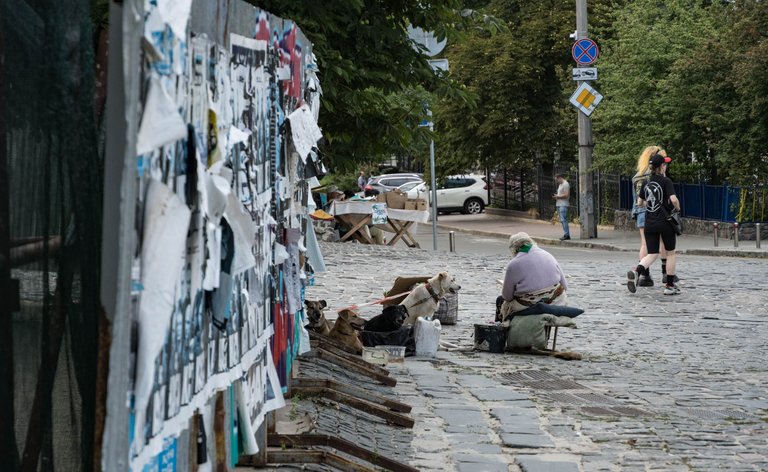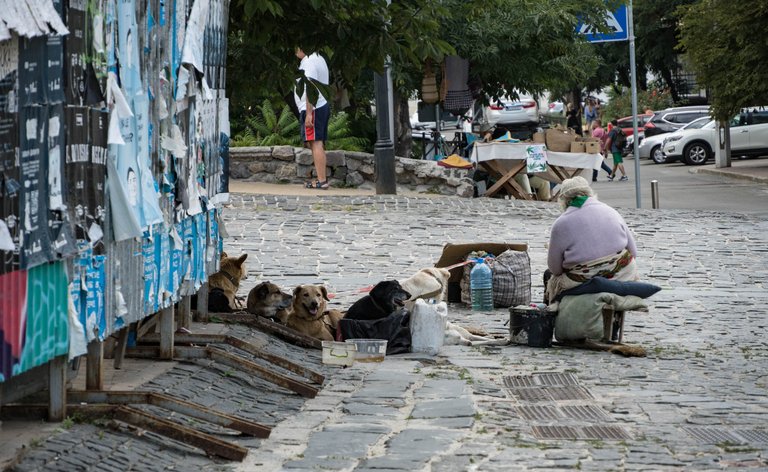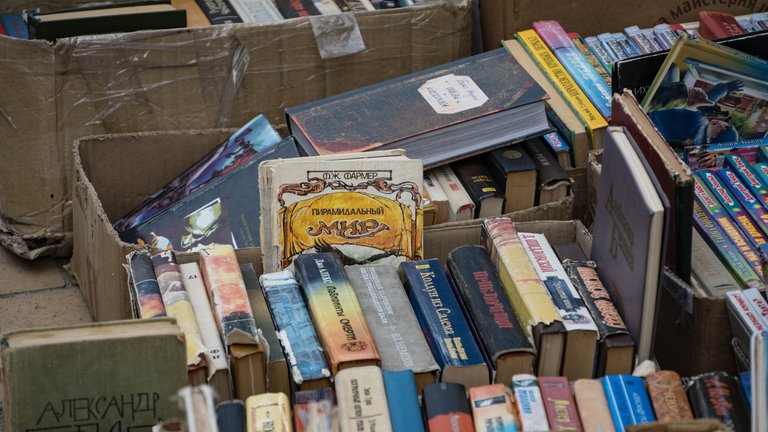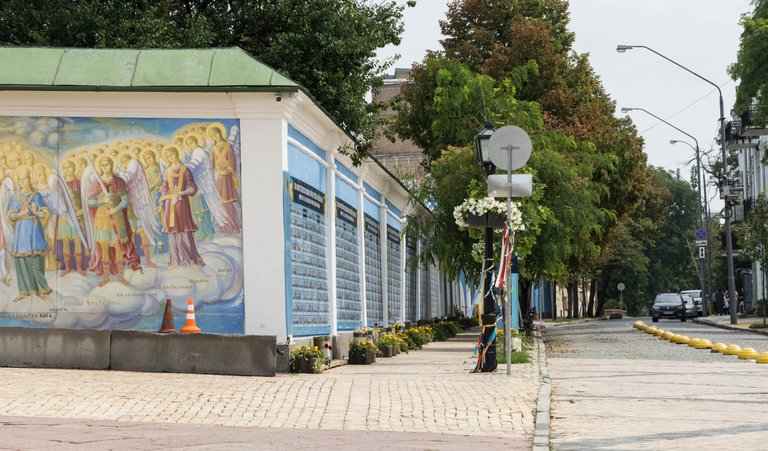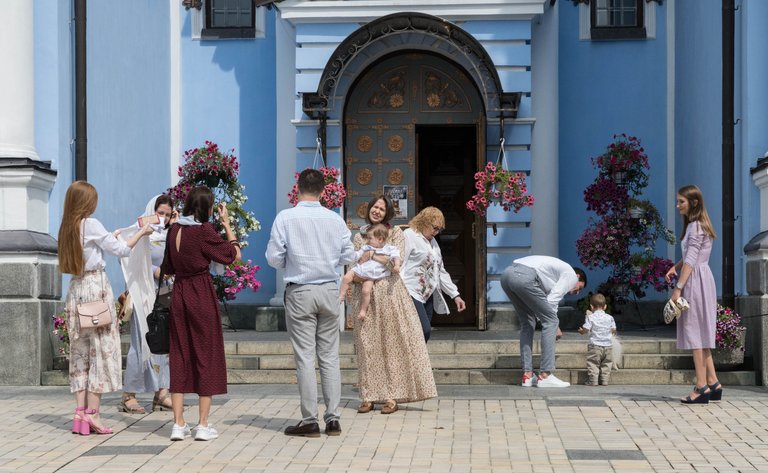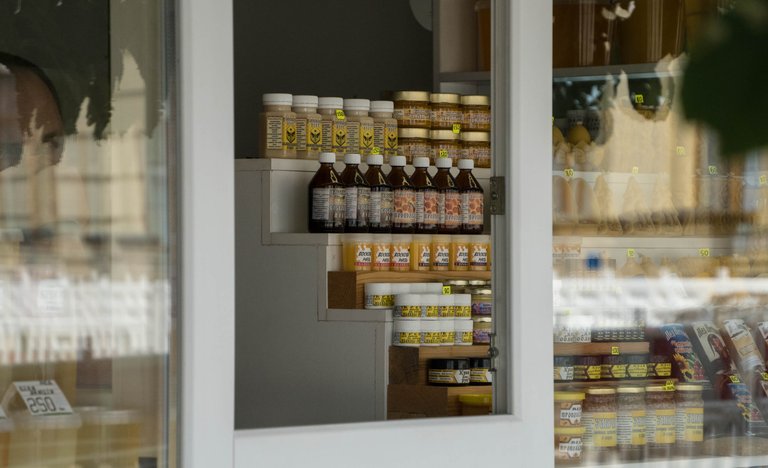 There are many police and soldiers on the streets. Some streets of the government district, as well as some metro stations in the center of Kyiv, are closed. The atmosphere in the city is friendly and semi-calm.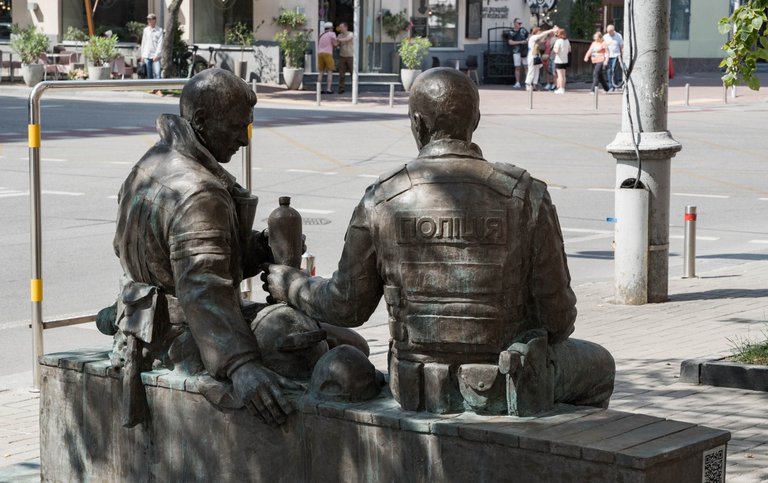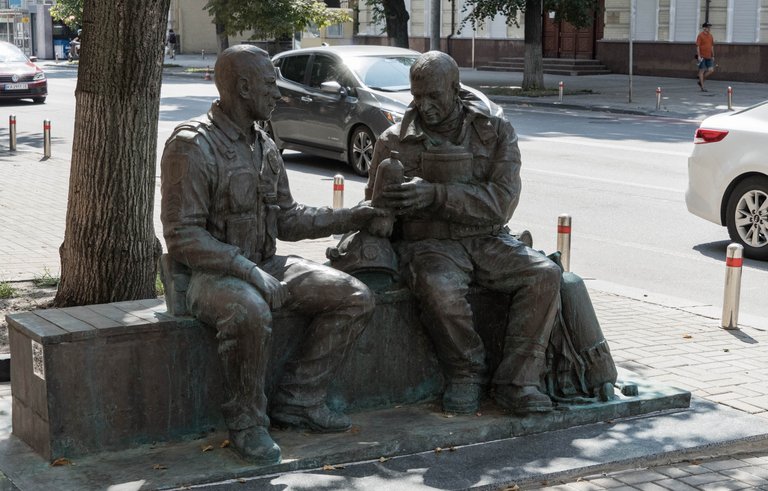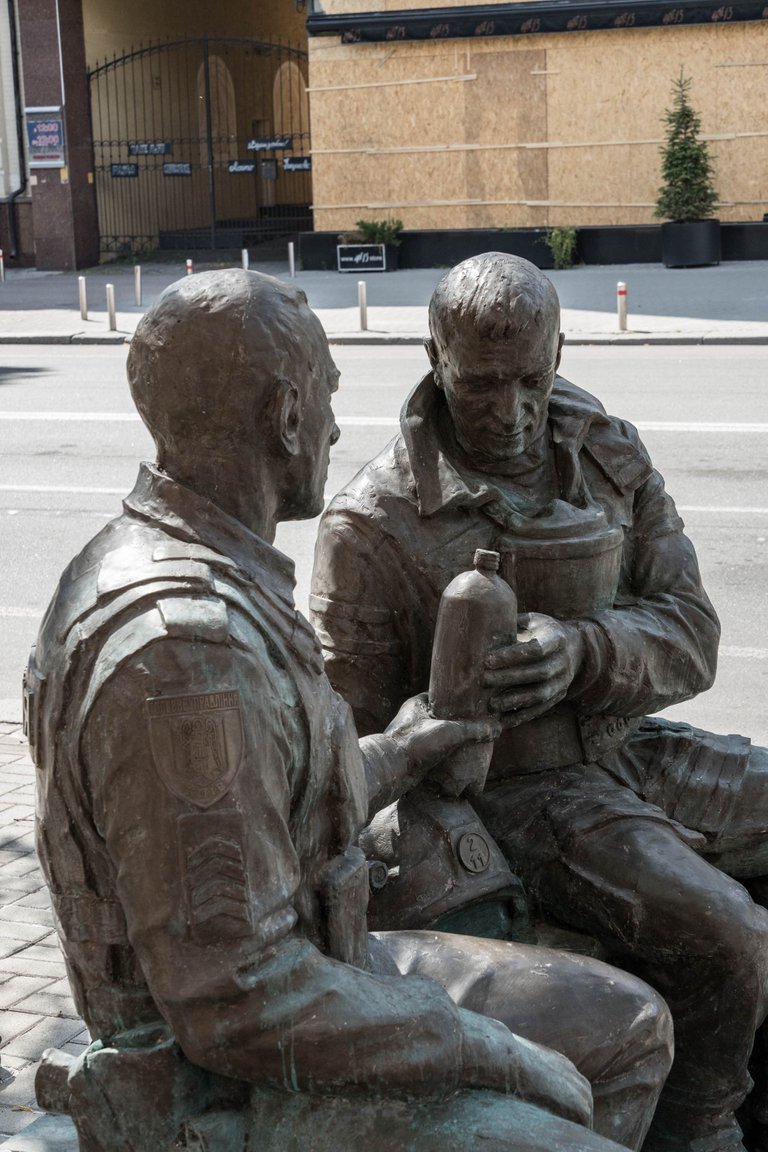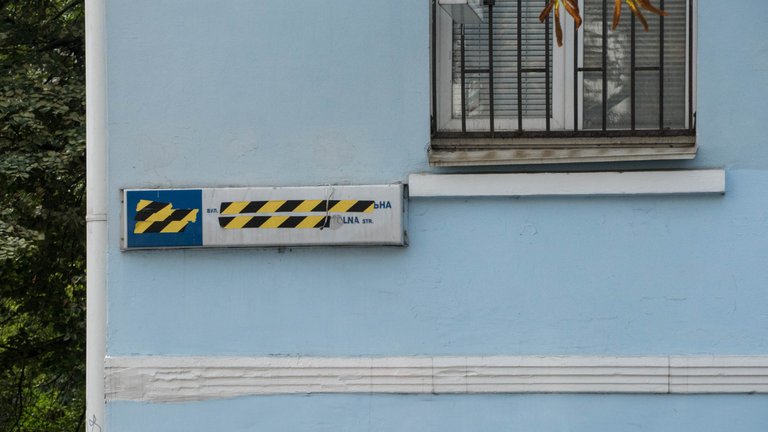 Some signs and names of central streets have been taped or painted over.
The windows of some buildings are filled with sandbags.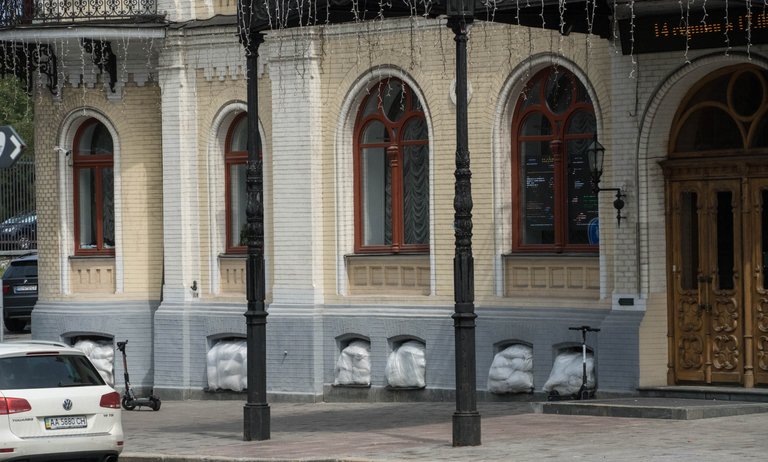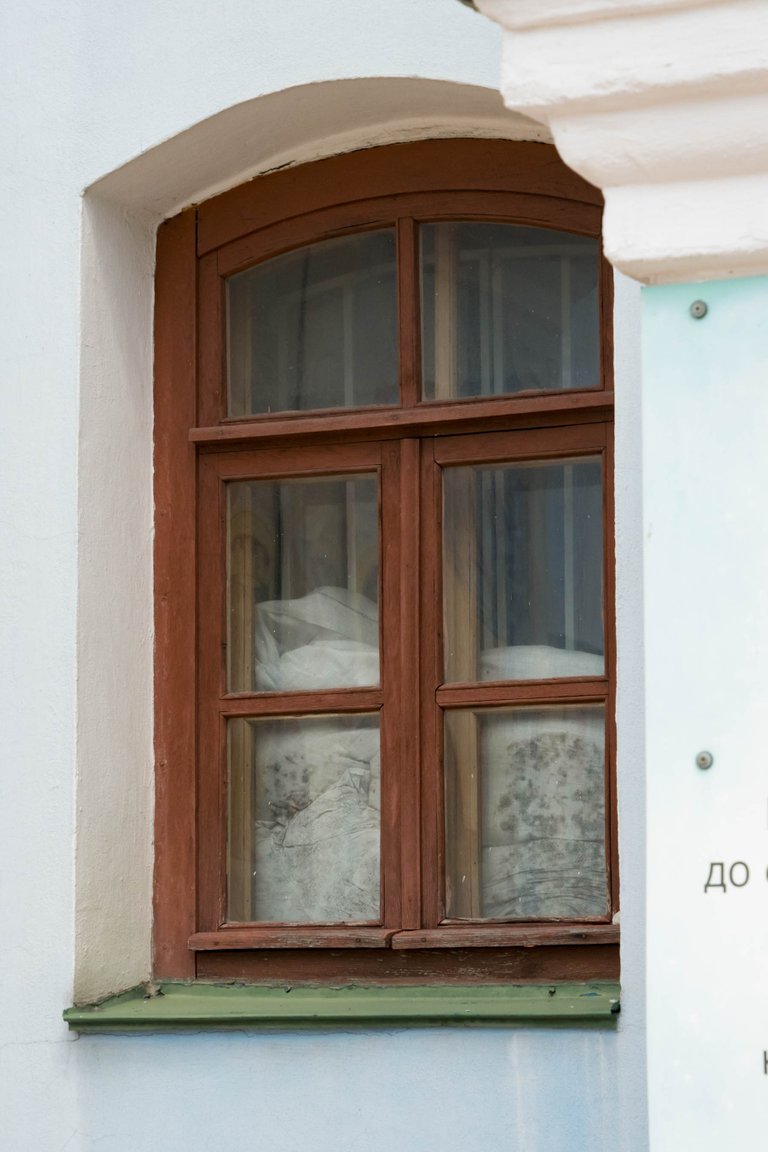 Street piano. You may have seen videos of people playing it.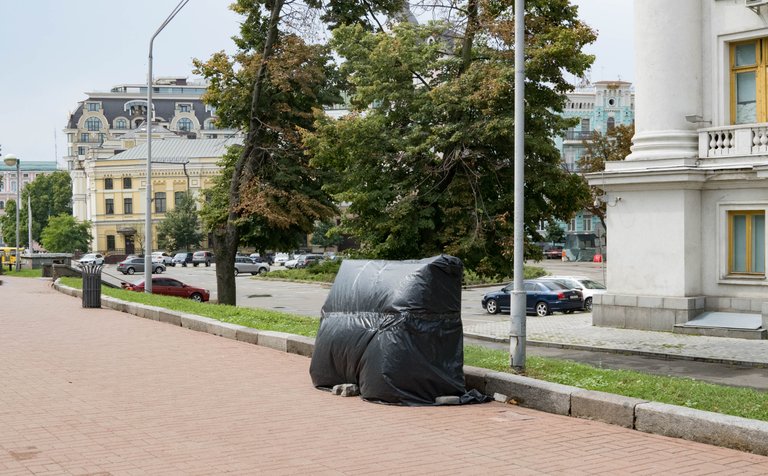 People still look at a person with a camera with distrust and wariness. But no one made any comments to me.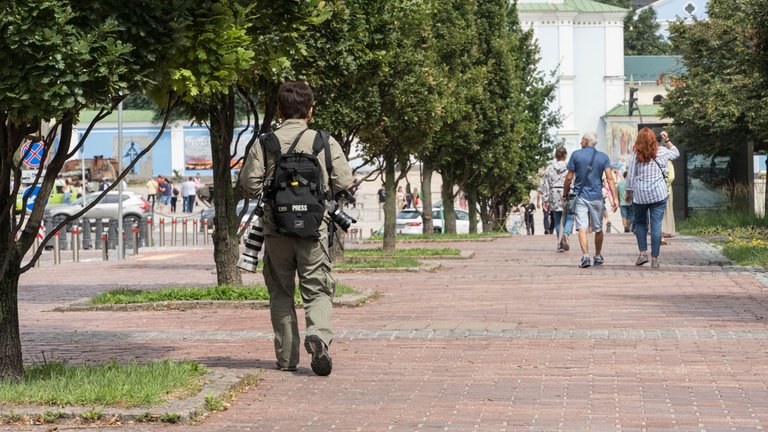 I remember my trip to Israel. It was very unusual to see military people with weapons on the streets, it was so exotic, and some even dared to ask permission to take a photo with them. Now we are not surprised by people with weapons, neither on the street nor in transport. However, no one would think of taking pictures with them. 😆 Maybe because those who wish can voluntarily join the ranks of the armed forces, and get it's own portion of all that.
Exhibition of burned military equipment of the occupiers. I will show it closer next time.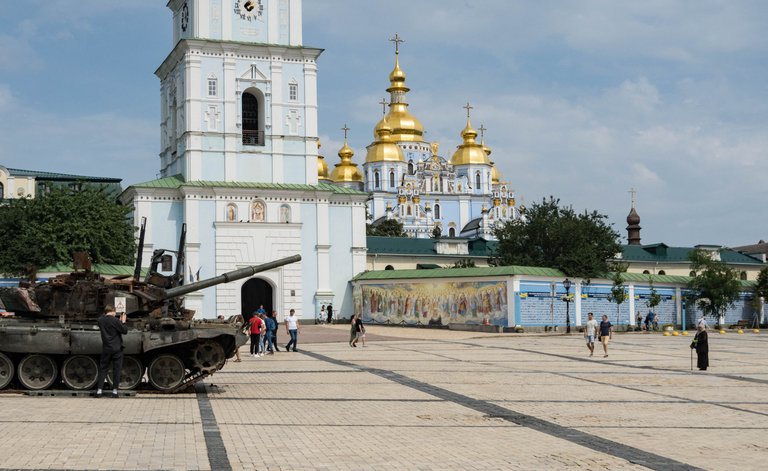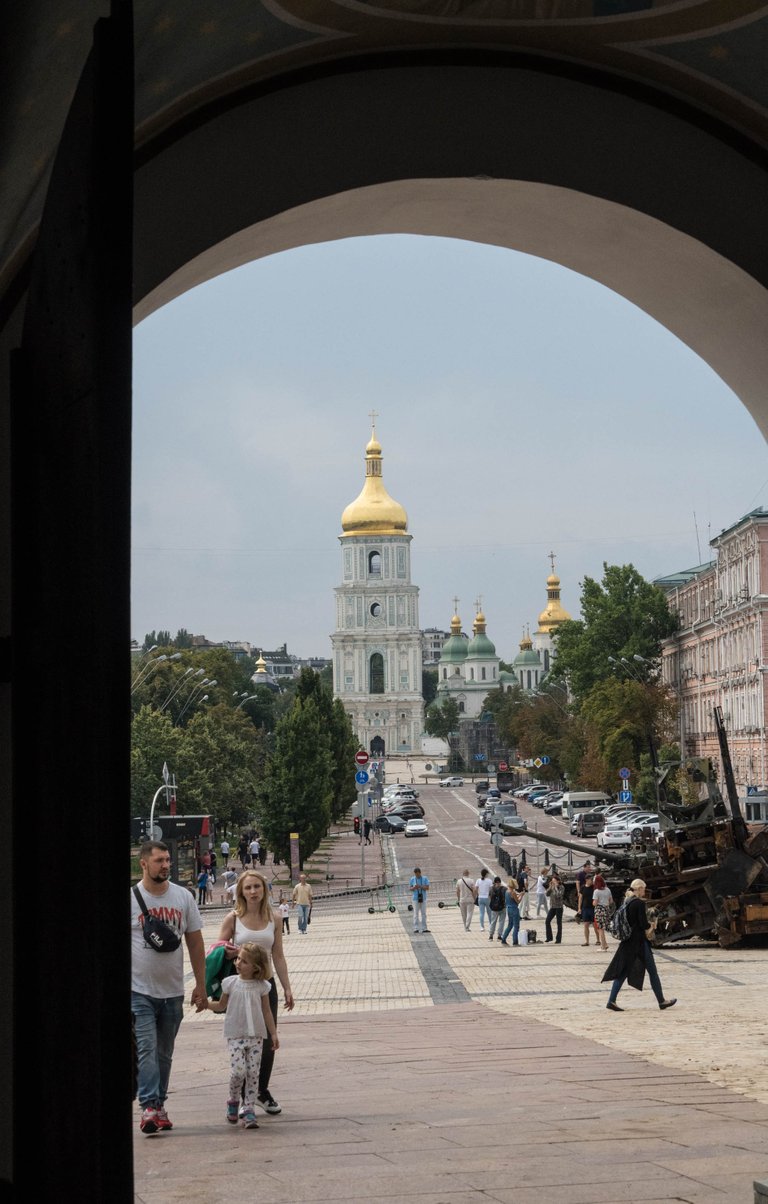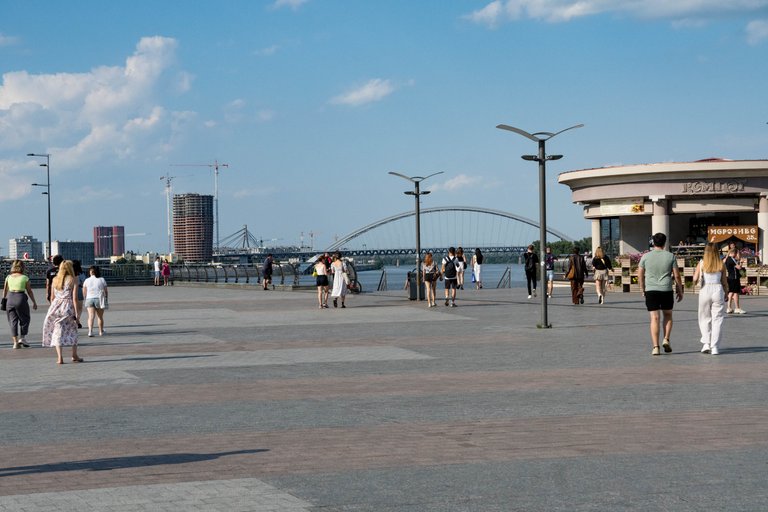 On weekends, the central streets are full of youth, adults and children with ice cream and balloons. Ferris wheel is waiting for visitors. But the war is here all the time, it just temporarily faded into the shadows, constantly threatening to return with long-range missiles or the offensive of Russian ground troops from former "sister" Belarus. What is it, the weird combination or the new norm? Anyway, Kyiv is prepared to a possible attack.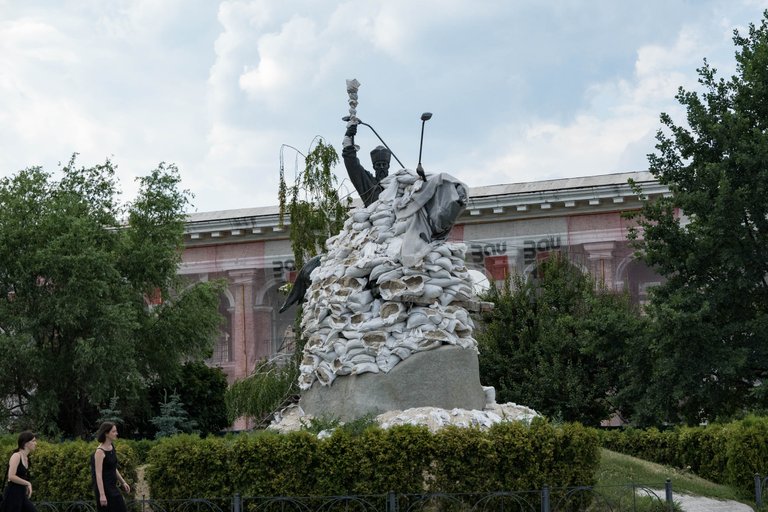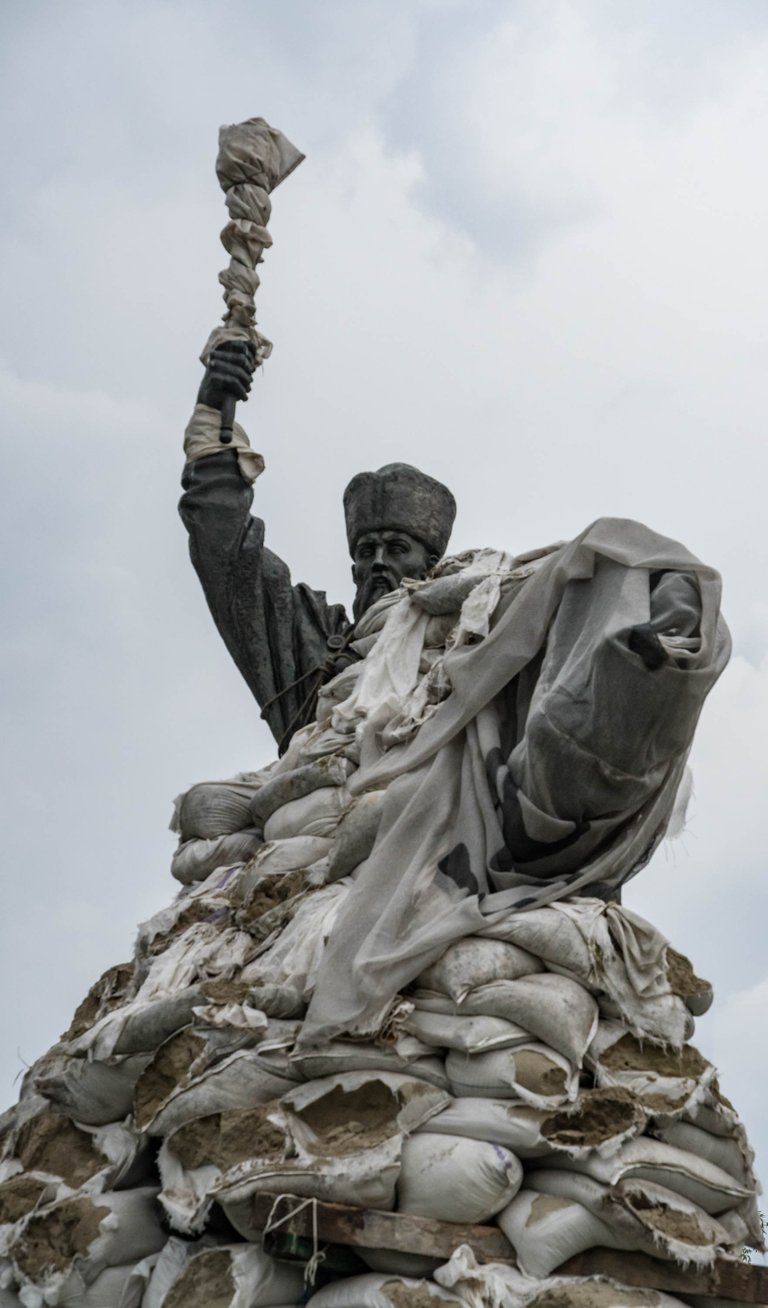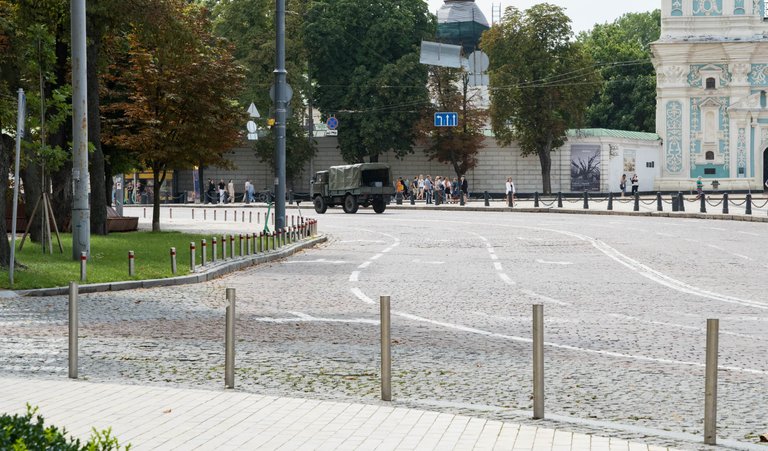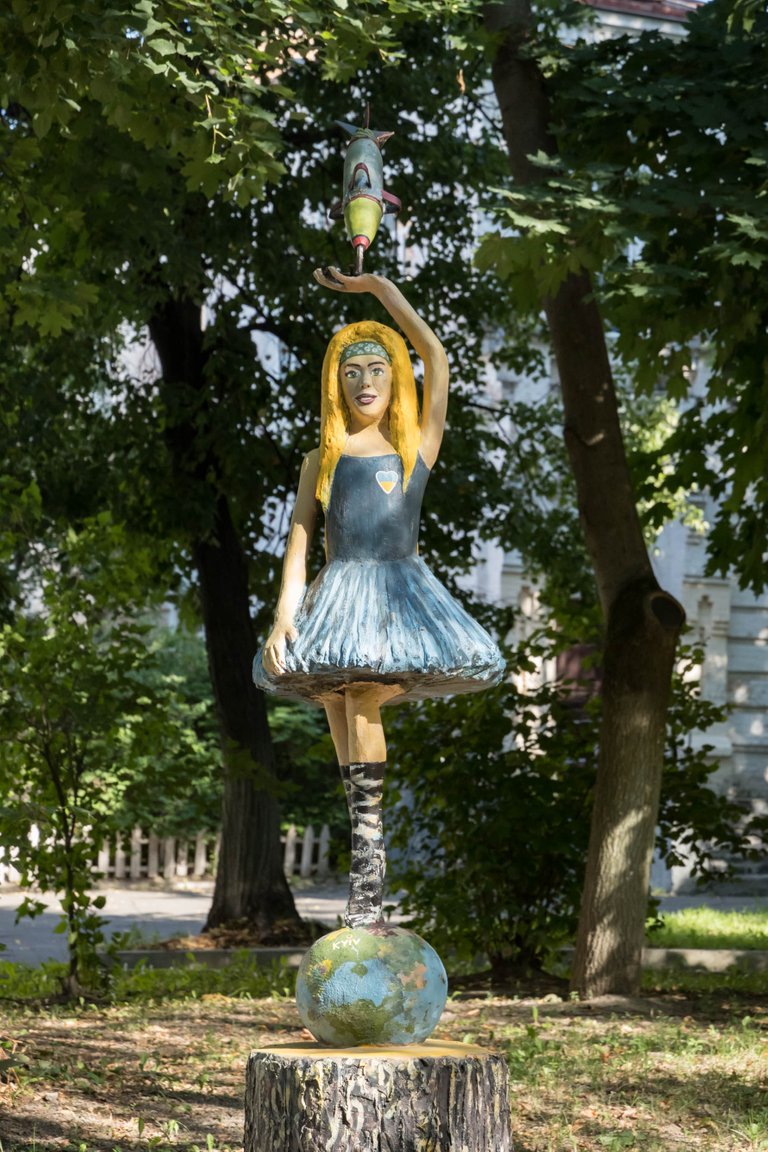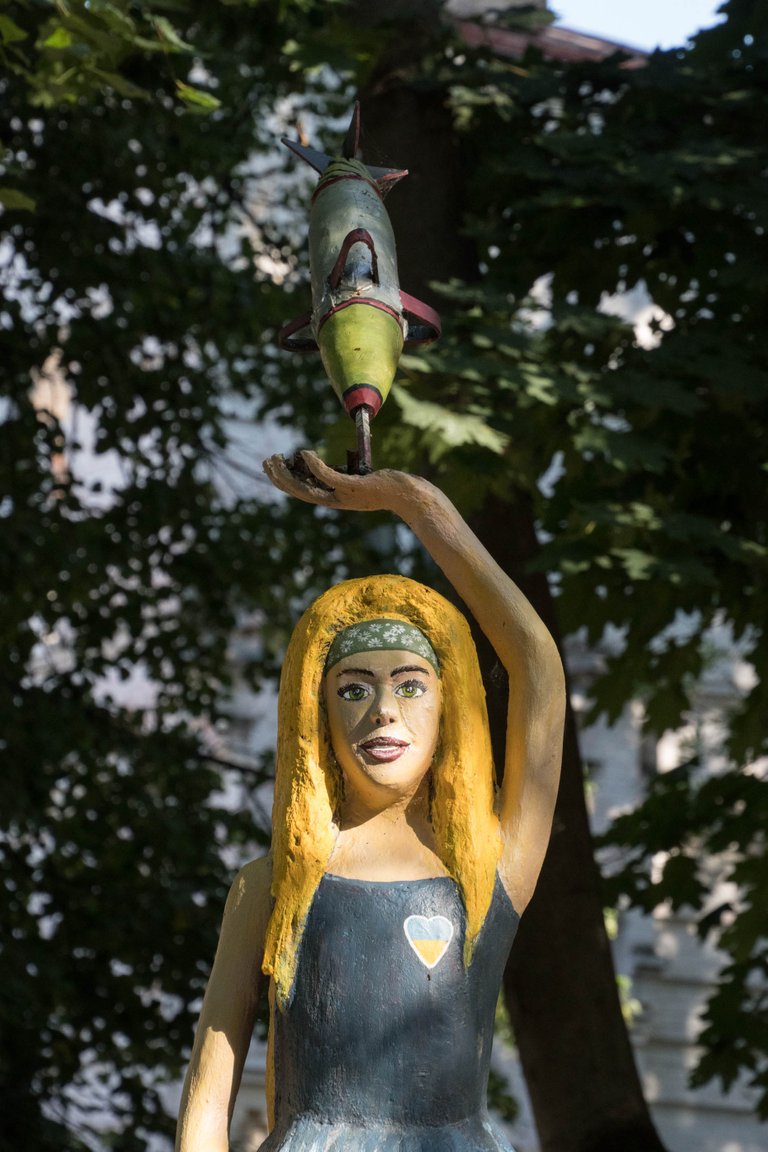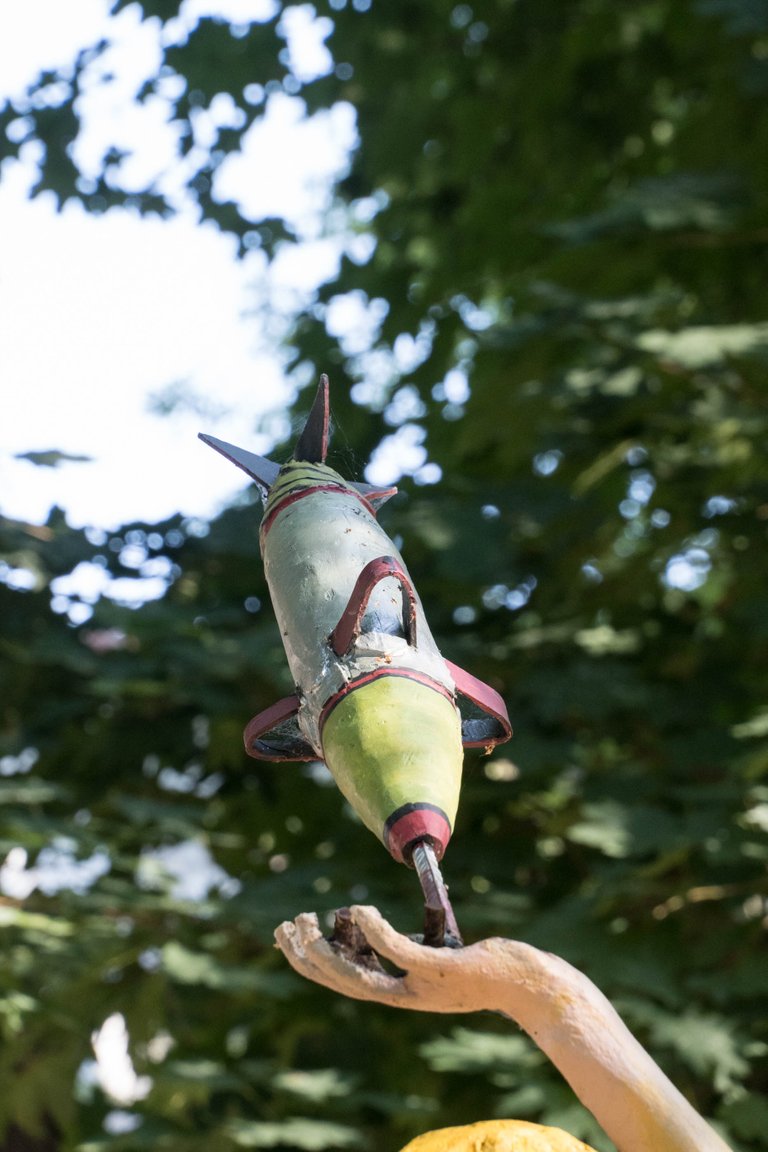 On last weekend, a gray Hyundai ix35 has returned (one of my neighbors) and is parked in the yard again, but now it has a bullet hole in the windshield. The driver just taped it...
---

You made it this far, congratulations! You did a great job, so do I. I know, it's a lot of pictures, I captured almost all of them today. But there is still something that you will not see in the photo.
Excerpts of conversations. I became very attentive. A lot of the conversations of passers-by in Kyiv refer to the war, one way or another. Someone share the latest war news, someone discusses interviews the wives of prisoners, or Azov, or a car for the front, or shares the experience of shooting at the polygon, and someone tells what they do at night when anxiety keeps them awake. Often children, even girls, play war with toy or imaginary weapons.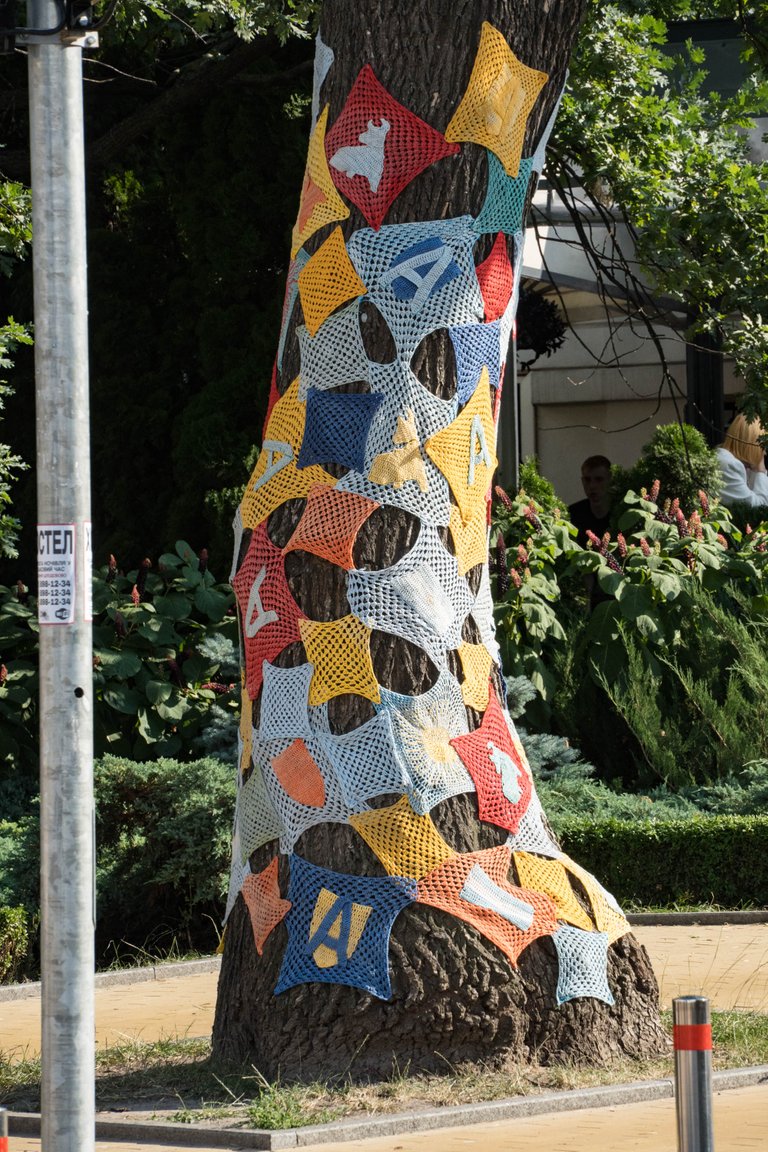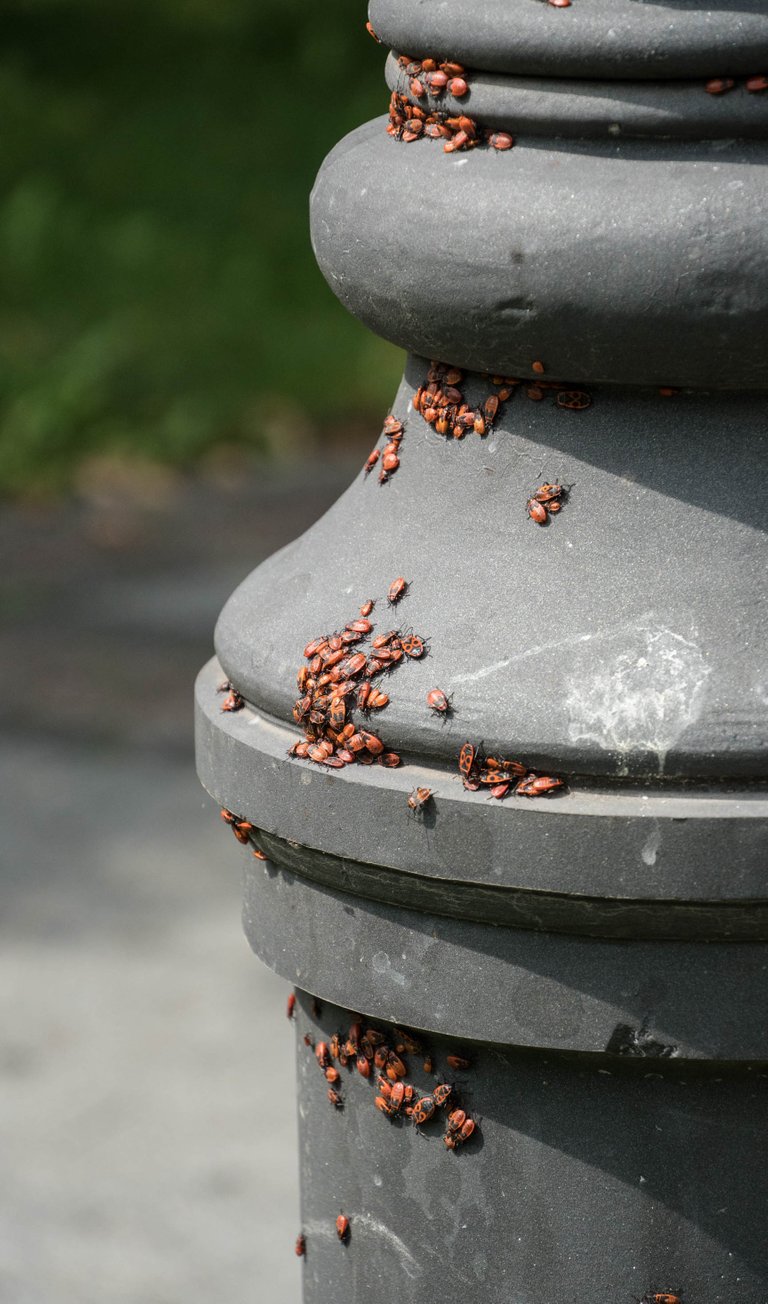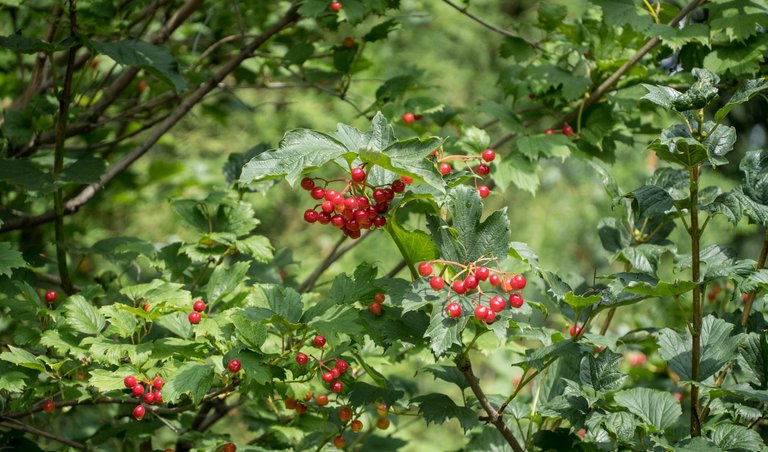 We are well aware of what can be photographed and what can't. Therefore, it is quite possible to create an imaginary picture of a peaceful reality from these lovely shots. And I DO WANT THIS TO BE REAL!
One day my world will be peaceful again. I want to be in that reality. We will joke again, travel freely and photograph everything we like. I don't know when that day will come. One day, some day...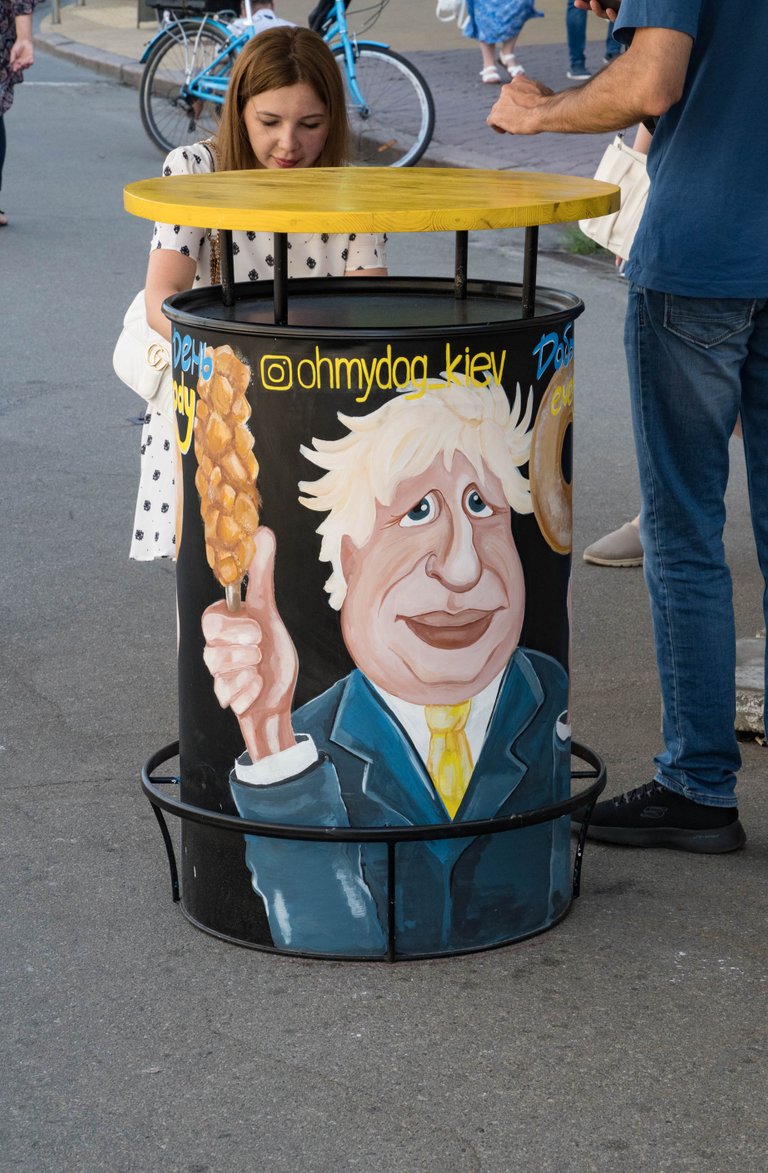 Thank you for checking my blog today 😘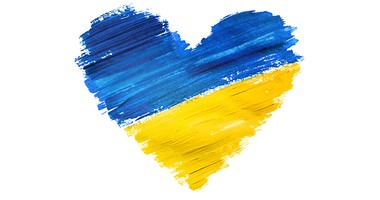 ---
---