Report #14 on usage of NFT for Peace funds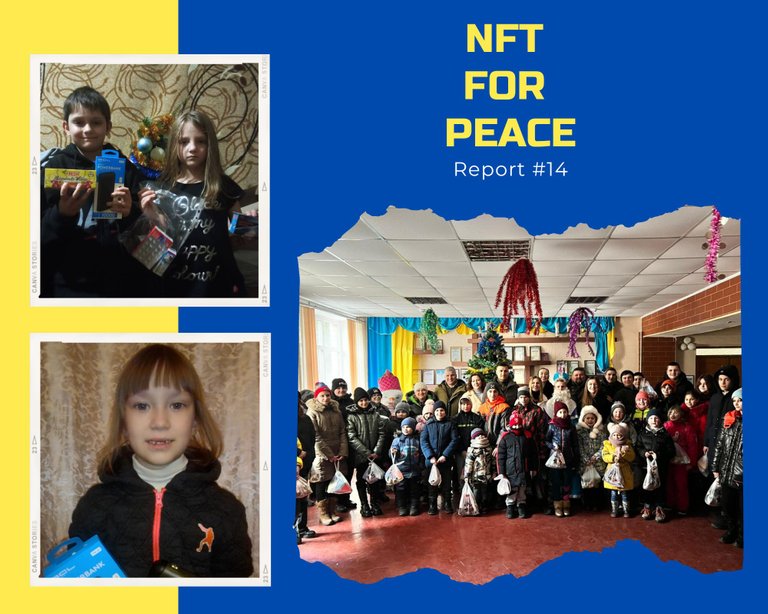 Happy Holidays, folks!
This report is about the little good things we have done together to support civilian victims of war in Ukraine. The last report for this year, but unfortunately it will not be completely the last, because the war is still going on.
And while we all pray for its end, I express my sincere gratitude to all those who have been staying with us, Ukrainians, since the beginning of the war. Everyone who are support us here on Hive, who volunteers, provides shelter or donated. YOU ARE INCREDIBLE PEOPLE!
💛💙
Now about our subject in more details.
Raised
We raised 765.246 HIVE during the reporting period. These funds were transferred to me as Donation #16.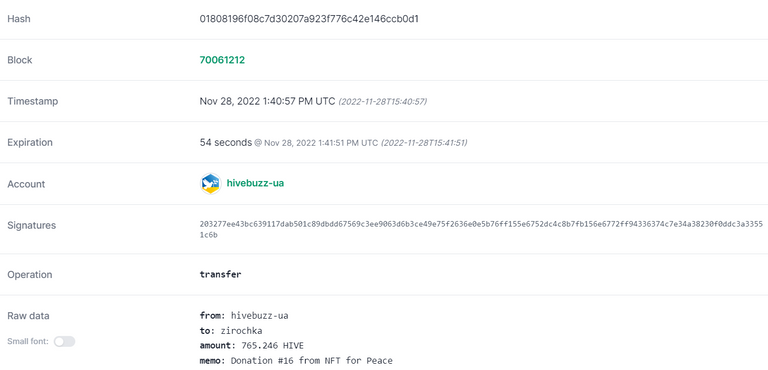 After sale on the cryptocurrency exchange and withdrawal fiat to bank card, it amounted to 10,977.12 UAH in total.


In addition, I used 62.544 HIVE of my post payout that amounted to 708.84 UAH.
Usage
Zaporizhzhia region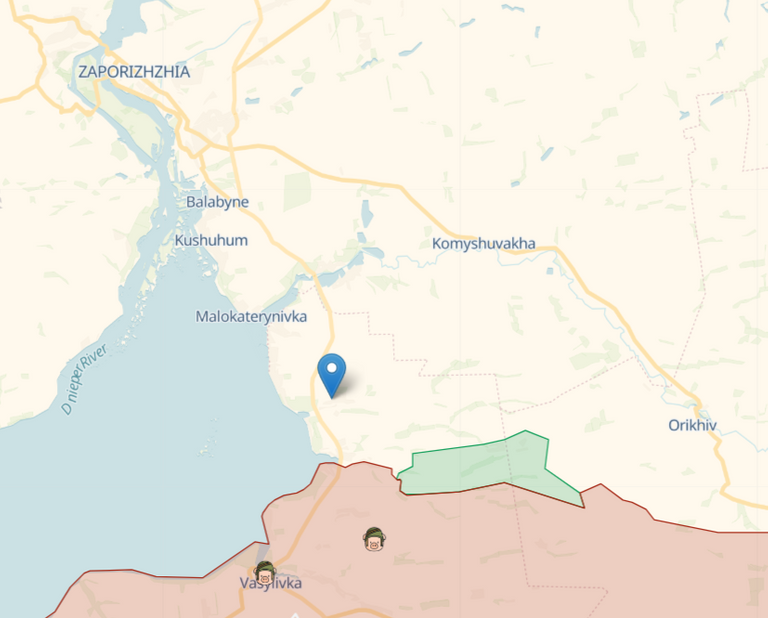 Amount of 10,977.12 UAH was totally used to help people that lives in Stepnohirs'k, Zaporizhzhia region. In the Soviet Union, a manganese ore deposit was found nearby, so high-rise buildings were built in the middle of the steppe and inhabited by young families. It was supposed to be a mining village. But very soon the production turned out to be unprofitable, and the plant was closed. In 2018, 4,438 people lived here.
Now the village is in the so-called red zone. Only those who live there can go there. That is why volunteers from big cities do not go there. People are often left without electricity for a long time due to frequent shelling that damages power lines.
I was lucky to find the contact of a local volunteer Natalia. You can transfer help through a local farmer who goes to Zaporizhzhia once a week. When I asked about the needs, I didn't believe it at first. Natalya asked for medicine for colds, autonomous lights and ... power banks for students. I clarified - are there children living in the red zone now? She said that there are currently 63 families with children. They study remotely.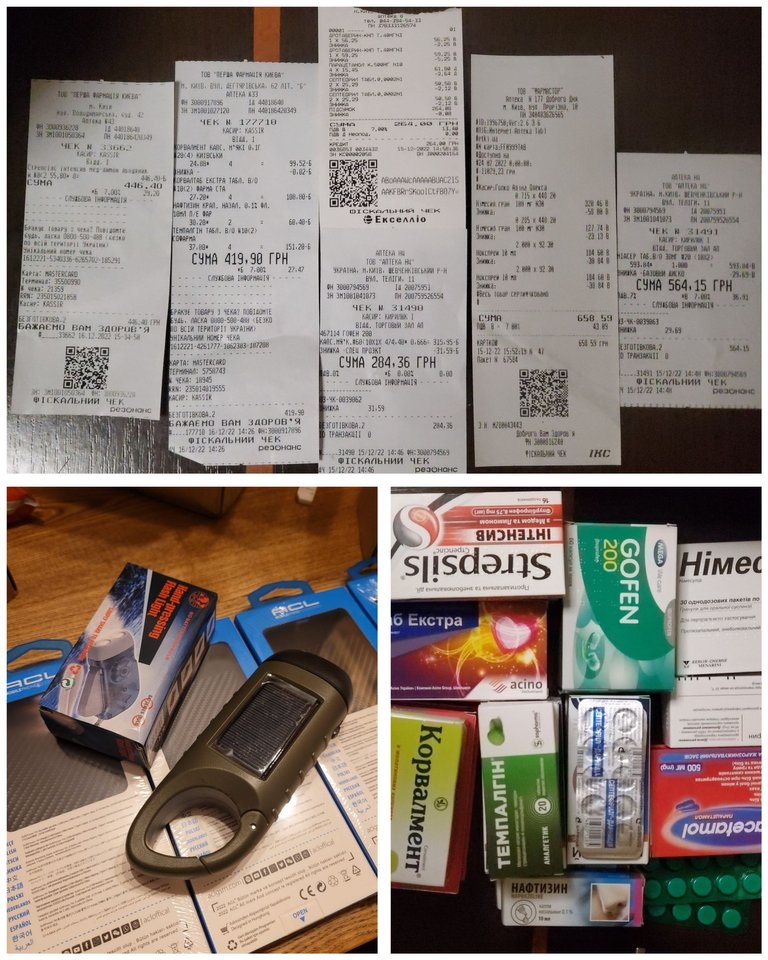 I bought medicine from cold, sore throat, runny nose, anti-anxiety and heart drops, pain killers, as well as 5 power banks. My husband also helped me find torches that charge from a dynamo, and from which you can charge a USB device like a phone. They are indispensable for those who live without power for several days.
These are screenshots from a video sent to me by volunteer Natalia. This girl is from a family with 5 children. When asked if she wanted to move, she said without hesitation that it's better at home. But she also said that her life is not very good here, and that she is very much looking forward to the end of the war. Look at the smile of the girl in the second photo. She was so happy to get the power bank.
In all videos there are 9-story buildings on the background with damaged walls and windows. People live there. They don't go for one reason - too expensive. Free housing is now all occupied, and rent is costly. So our help is highly appreciated there.
Kharkiv region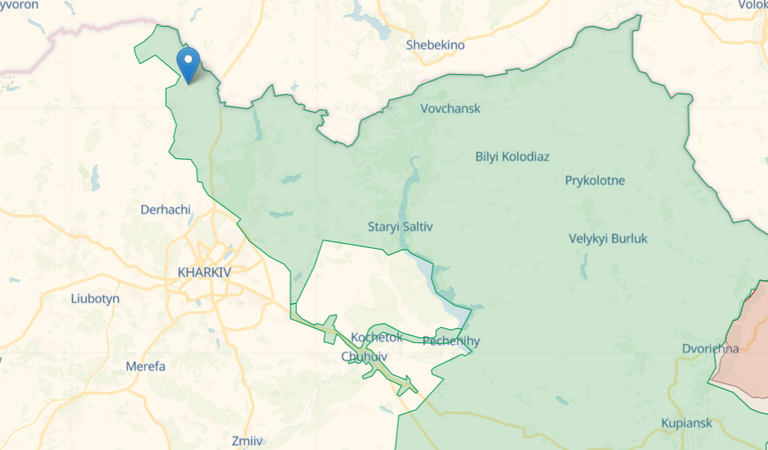 708.84 UAH were sent to Iryna, volunteer that stay in Kharkiv since the beginning of the war. She spent it to purchase stationery for education for pupils in local lyceum.
Kozacha Lopan and Slatyne are small towns on the border with Russia. They were liberated a few months ago. Only those who have a pass from the military can go there.
The post office there is not opened yet, so help can only be given to them through volunteers. It turned out that to continue their study, children do not have elementary - school books. In addition, they need paints, plasticine, colored paper, glue, pens and pencils. It seems such trifles. What every child has. Should have.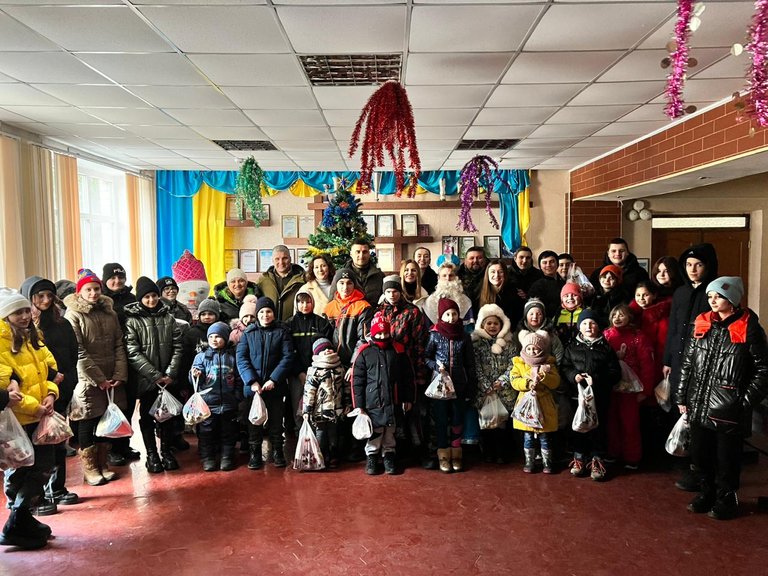 In good times and bad times, there is always a place for good deeds. Esppecially on Christmas! 🎅 With NFT for Peace Project you can became a Secret Santa for children in Ukraine.💖 Just go to https://hivebuzz.me/ and buy some NFT or raise an existing level.
May peace and prosperity be with you!
All reports on the project as well as full information and updates can be found by the #NFTFORPEACE tag.
---
---