MY ADVENTURE INTO THE CULINARY WORLD
"Always remember: If you're alone in the kitchen and you drop the lamb, you can always just pick it up." - Julia Child
"I want to teach people the secret of great visual presentation. Your stomach sees the food first, and I want to help them match food flavor profiles with the aesthetics of everything." – Wolfgang Puck
"Cooking is a subject you can never know enough about. There is always something new to discover." – Bobby Flay
Julia, Wolfgang and Bobby are three big names in the cooking industry. Julia Carolyn Child was an American cooking teacher, author and television personality. Wolfgang Puck is an Austrian-American chef and restaurateur who currently holds two Michelin stars. Last but not the least we have Bobby Flay; American chef, restaurateur and television personality who was best known for his appearances on the cable station Food Network.
---
---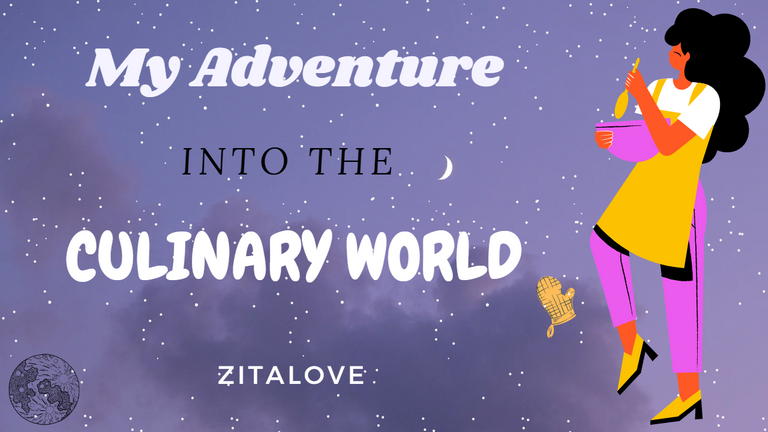 Designed Using Canva
When it comes to the topic of cooking, I usually develop this defensive apathy around it. I do not hate it completely, quit the contrary. I just get uncomfortable and scared at the thought of cooking becoming more of a responsibility for me in the nearest future; when I start my own little family.
I cook as a form of therapy. It is my go-to when I seek to clear my head and calm my raving thoughts. Unfortunately, we need food for basic human survival, which means I have to do a lot more cooking than I'm comfortable with. That is where the problem lies.
Hopefully by the time I get used to it, it will become more of a habit than a chore. In the meantime, enjoy this 'timestamp' of my cooking journey.
---
---
MY FIRST ATTEMPT AT COOKING
---
---
I was 17 when I first made a dish worthy to be called edible 😅😅. Although I was fascinated, I never bothered to learn how to cook since I grew up with aunts and my mother who took care of the meals and cooking.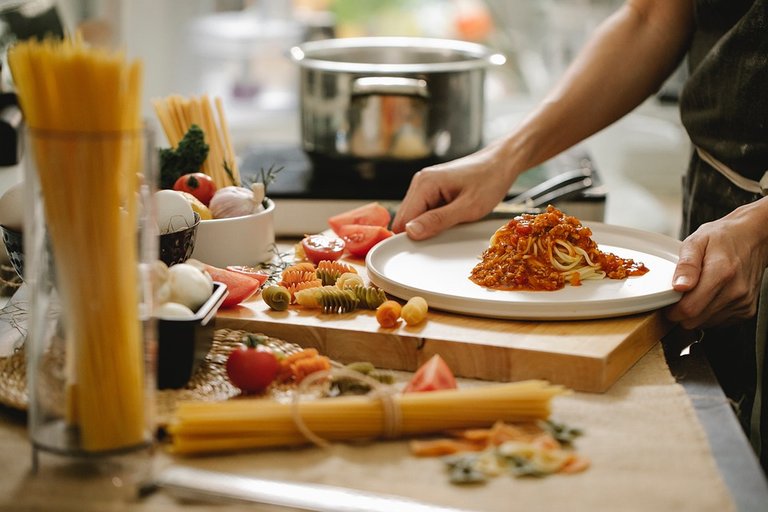 Source
I was forced to come up with my first dish when it was mandated for a subject – Catering and Craft Services- in secondary school. I had to ask a lot of questions and learn a lot of things from my friends. In boarding school we weren't allowed access to the internet so I had to rely on hearsay for recipe ideas and whatever I was going to do on the stove.
I got my equipment and ingredients ready. When the moment of reckoning came, I did a phenomenal job. I felt so proud of myself. I didn't believe that I could whip up an okay main course featuring; nicely garnished Jollof Rice and Beef, together with Onion Pepper soup and offals as the appetizer and then Puff-puff for dessert.
This was my first experience with cooking; it wasn't as difficult as I presumed. From then on I grew super curious as to what other ingredients I could combine to make mouth-watering masterpieces. After secondary school, I used my gap year to learn and perfect my culinary skills. Honestly if not for that year I would be hopeless in the kitchen.
---
---
MY GAP YEAR
---
---
This period was when I delved properly into the unfamiliar field of cooking. I was determined to learn and perfect it. It was convenient too because my siblings were all in school and I was the only one around so that was my little contribution to the house (amidst doing ALL the chores).
It was an extremely ridiculous period. I have to give it up to my father- bless his soul- for putting up with any and everything I cooked 😂😂. God knows that most of the dishes I served to him were not fit for human consumption. But he never once grumbled. After every meal, I would ask if he enjoyed it and his response was always "yes, you're getting better every day". That was encouragement enough for me to strive to do better.
---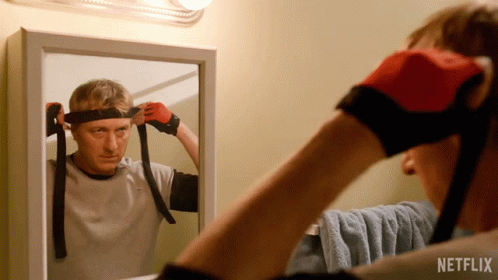 Source
---
Before the end of this period, I could manage whipping up majority of the dishes we normally ate at home. This was made possible by consistent practice and effort. I don't know if I had mastered them, hell I don't think I have any of them mastered right now. I still make some rookie mistakes here and there but I got progressively better than I was at the beginning.
---
---
MY SCHOOL YEARS
---
---
My freshman year, I shared an apartment with my brother. So I wasn't cooking for a whole multitude of people. Cooking was definitely not my priority at the moment; I was there for school after all, so I mostly survived on takeouts and junk foods. My skills lay dormant. I cooked only for fun and did not invest any time or effort into honing my skills.
Then junior year rolled around, I switched campuses and got a new roommate. At first we cooked together, to preserve resources and time. She loved spending time in the kitchen so she did most of the cooking. Then something happened and we stopped getting along like we used to. One day she decided that it would be better to do everything, including cook, separately. Boyyy starvation became my middle name 😂. I suddenly forgot how to cook and plan meals. That was the beginning of my bad habit of eating out. Thank God I could afford it.
---
Source
---
Sophomore year I relocated into the school hostel and stayed among my peers. When I saw how it was a norm for students to cook up something anytime they were hungry, as opposed to resorting to fast food, I adjusted real quick. The more I prepared meals, the more it made sense to do so rather than squander money on takeout. I learned new recipes and sharpened my culinary skills.
Right now I'm in my final year and quite frankly, I still don't think I'm wifey material 😄😥, at least in this aspect. Sometimes I imagine how my future kids are going to depend on me for food and nutrients 😂😂 . How do y'all parents do it? You all are really super heroes; satisfying little kids one tummy at a time.
Oh well, like old Bobby Flay said, you can never know it all when it comes to cooking. We learn new things everyday so no pressure.
---
---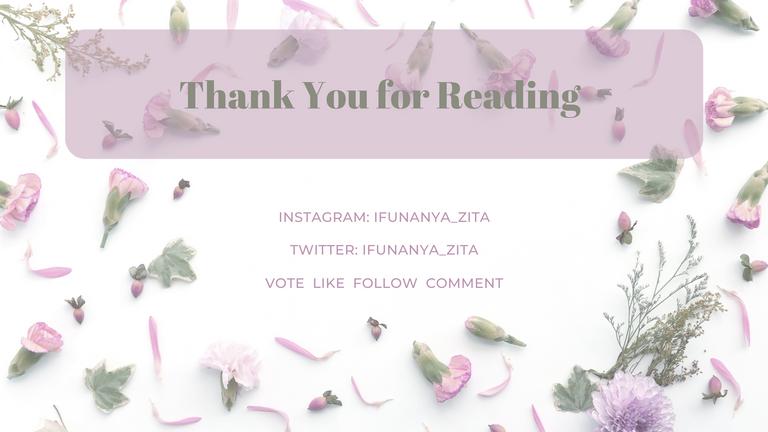 REFERENCES
---
---