MY FIRST EVER JOB - Guess What It Was !!!

The first job I ever took was a couple months after the pandemic. I was forced to take it because staying at home for that long had begun to tamper with my mental health just a little bit. I needed something to keep my mind off the fact that I was stuck at home, with the rest world of course. My school was on strike so I couldn't go to school either.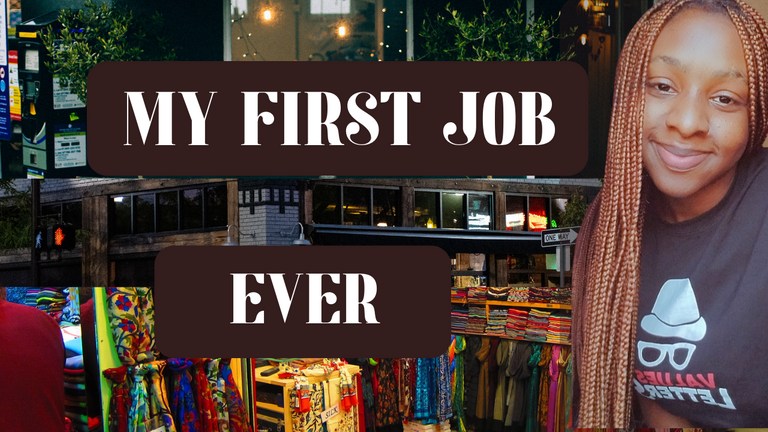 The job was a sales girl position, in the market. For a mental image, picture Nigerian markets like Korean ones. Everyone kind of has their little shop or stall, they are lined up, one by one, in rows and columns. In each row was a combination of shops that sold a variety of things. It was arranged in a way that whatever you wanted to buy would definitely be found in a row. I'm using past tense because the market has been demolished as at 10 months ago.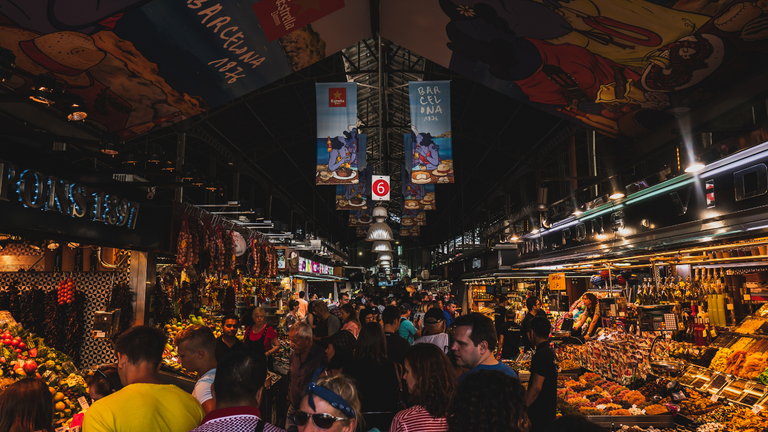 ABOUT THE JOB

23 Road market was the name of the market. My boss was a very kind old Yoruba woman who was in her late sixties. She sold baking materials. My job was to help sell her products to customers. I was actually hired as an assistant sales attendant. She already had a main sales person, a young newly-wedded lady in her late twenties. Evidently the workload was too much for just one person.
My job required me to work 9-6, Mondays through Saturdays, every week. That means 54 hours a week, I spent working. Before I took the job, I was devastated and, quite frankly, scared. How was I expected to transition from being a couch potato for 6 months to working 54 hours a week so quickly? This was my first ever job and I already hated it. I had to take the job because it wasn't like I had a lot of options.
---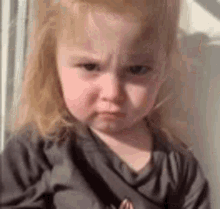 )
---
If you think that working as a sales attendant was a walk in the park then you're sorely mistaken. As I mentioned earlier, my boss sold baking materials, so everything ranging from flour, butter and sugar to cookie cutters and balloons too.
I want to focus specifically on the flour and sugar though because selling these two was where manual labor got involved. At all times, there were 50kg sacks of three different brands of flour, and one sack of sugar available. There were also, at least, seven to eight 10kg buckets of butter, of various brands, on stand-by. We had to have all these various brands because different customers had different tastes. It is not guaranteed that if a brand works for one baker, it would work for another.
Now in the case that a customer wanted to purchase some flour or sugar, we had different graded cups and containers that we would use to measure it and scoop it out from the large sack into doubled nylon bags.
More often than not, customers would buy in large quantity; sometimes they would buy one-quarter bag (12.5kg), and sometimes half a bag (25kg). In these cases we would have to bring in the big scale. We would quadruple up nylons – layer on four large sized nylons – then scoop and pour from the sack into the nylon on the scale. And measure it till it was just right. Then proceed to package it up for the customer to take home.
Usually these customers would buy a plethora of materials and items and we would have to package them up, and calculate the prices. This process usually took forever!
Every Saturday my boss would go to the market where she got her products and, quite literally, fill up a whole van with materials. Then bring them down to our shop. On these days, we would be tasked with the job of off-loading the van and storing the items away in our mini warehouse. As you can imagine, it was very stressful. Doing this every other day took a toll on my back and arms. It involved a lot of heavy-lifting. I'm talking sacks of flour and sugar, buckets of butter, cartons/boxes containing icing sugar, flavorings and what not. It was A LOT.
In the first three weeks, I had to learn the ropes, familiarize myself with the different items we sold and where they were kept. By the end of the third week, I knew my way around handling items and attending to customers. I also developed good relationships both with the lady I worked with, Mrs. Mary, and my boss.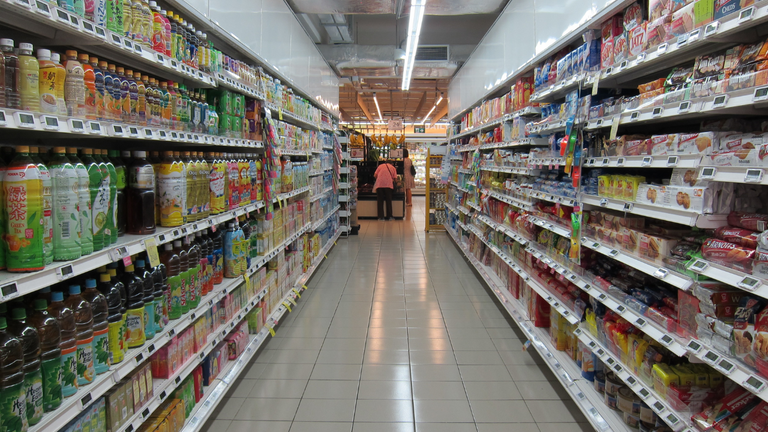 During the first month, there were a lot of times where I wanted to quit and stay at home seeing as I didn't necessarily need the job. The stress was beginning to tell on my physical health; I usually felt overall body pain, I was in a constant state of weakness and I was useless when I eventually retired for the day.
But a wee bit into the second month, I had gotten the hang of things. It was almost comparable to working out. The first week or two, it feels like punishment, but eventually, if you push through, it becomes a piece of cake.
I worked the job for three months, October to December. In January, my school opened back up so I had to quit.
                                            LESSONS I LEARNT

The job was not the best but it definitely taught me a lot things. I learnt;
1.How to deal with people.
2.How to be disciplined enough to show up every day, even when you don't feel your best.
3.The ways of the market.
4.How to sell and improve sales.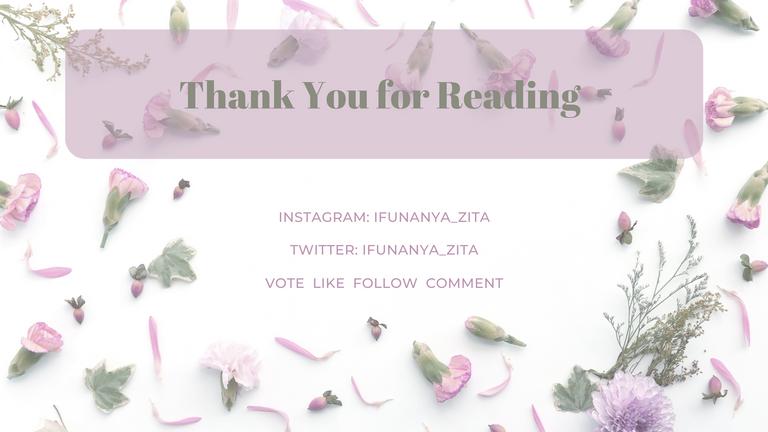 All images where designed by me using canva
I would love to know your thoughts in the comments below.
---
---