THE GREAT NIGERIAN JOLLOF RICE - My Version
Jollof Rice is a popular traditional dish that has recently made waves globally. People all around the world have tried their hands in making the delicious dish because it is relatively easy to make and the ingredients can readily be found.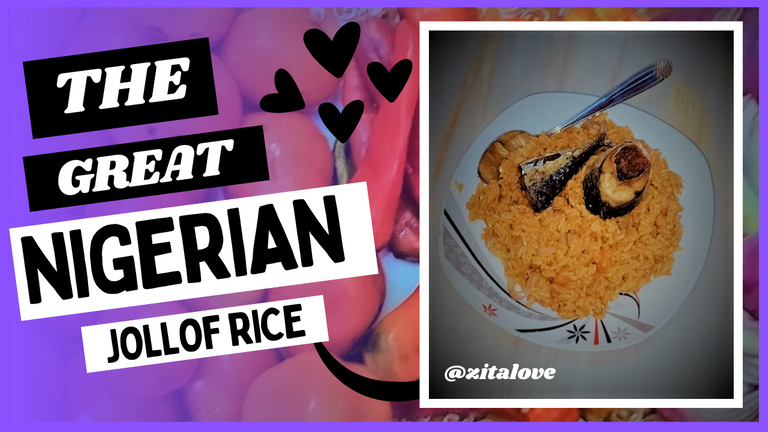 We hear about the notorious jollof rice from time to time. It is a staple in every Nigerian home. It features in most gatherings and occasions be it weddings, parties or even burials. It is a neutral dish because most people love a good plate of Jollof rice and cannot pass up an opportunity to get one.
I am here to bring the recipe to your doorstep and make it easy for you to try out. Maybe after reading this article, you might add it to your list food recipes!
I'm going to make it as brief and concise as I possibly can so that you can easily pick it up.
---
JOLLOF RICE
The concept of jollof rice is basically rice cooked in tomato stew.
Ingredients
Rice
Tomatoes
Red peppers
Tatashe (I do not know what it's called in english)
Carrots (optional)
Onions
Fish
Meat stock
Groundnut oil
Tomato paste
Seasoning cubes
Salt
Powdered Pepper
Spices
Curry powder
Procedure
PREP YOUR INGREDIENTS: First things first, you have to prep your ingredients.
Wash your tomatoes, peppers and tatashe, onions thoroughly. Remove the stalk from the tomatoes and peppers.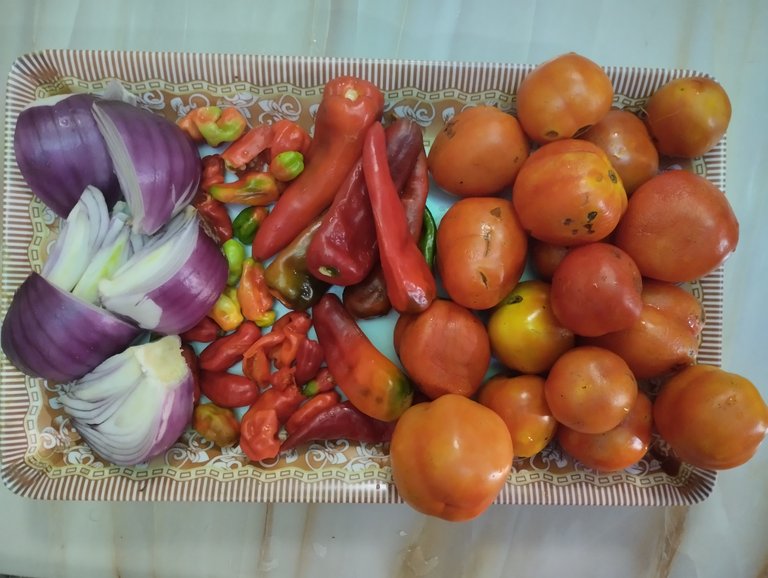 ---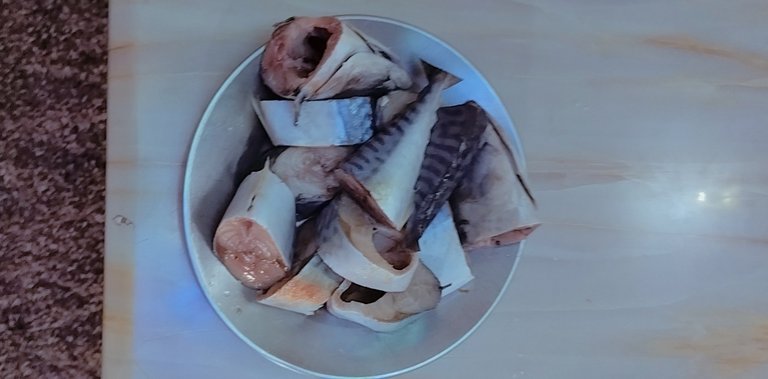 ---
Wash your rice thoroughly.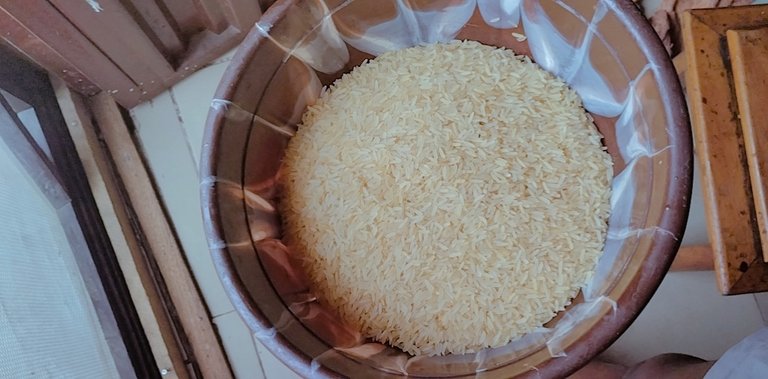 ---
Blend your tomatoes, peppers and tatashe and onions.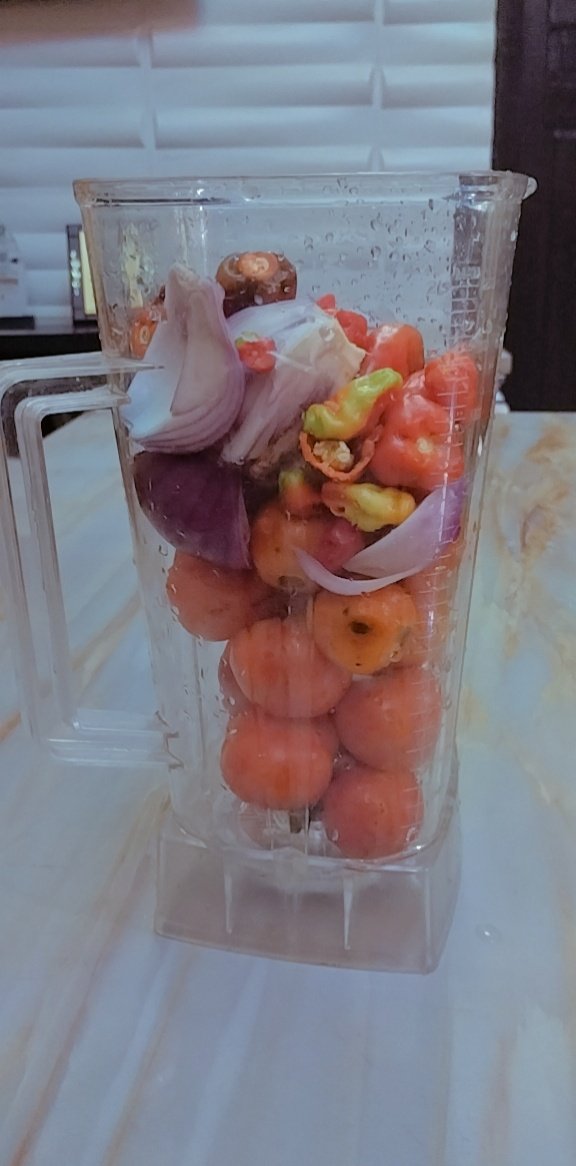 )">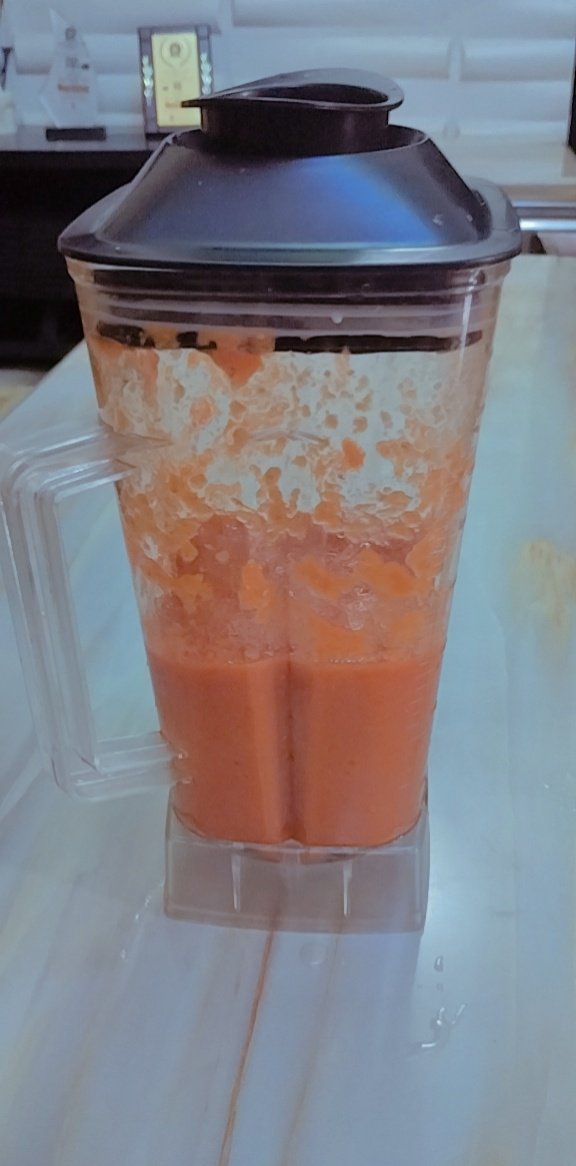 )
---
Set aside some onions. Slice some into rings and dice the others into cubes.
.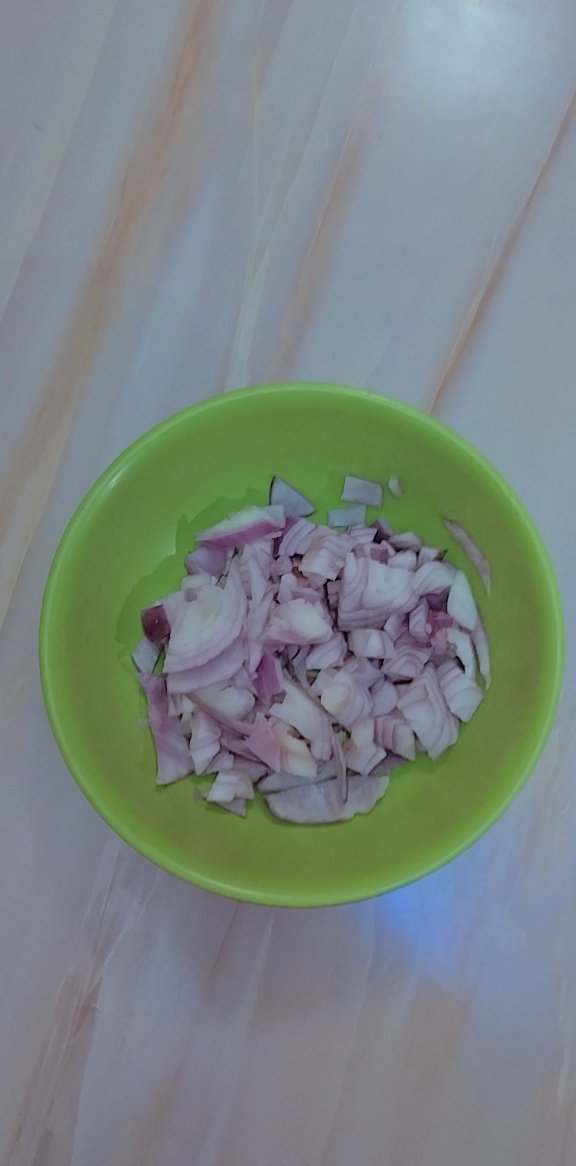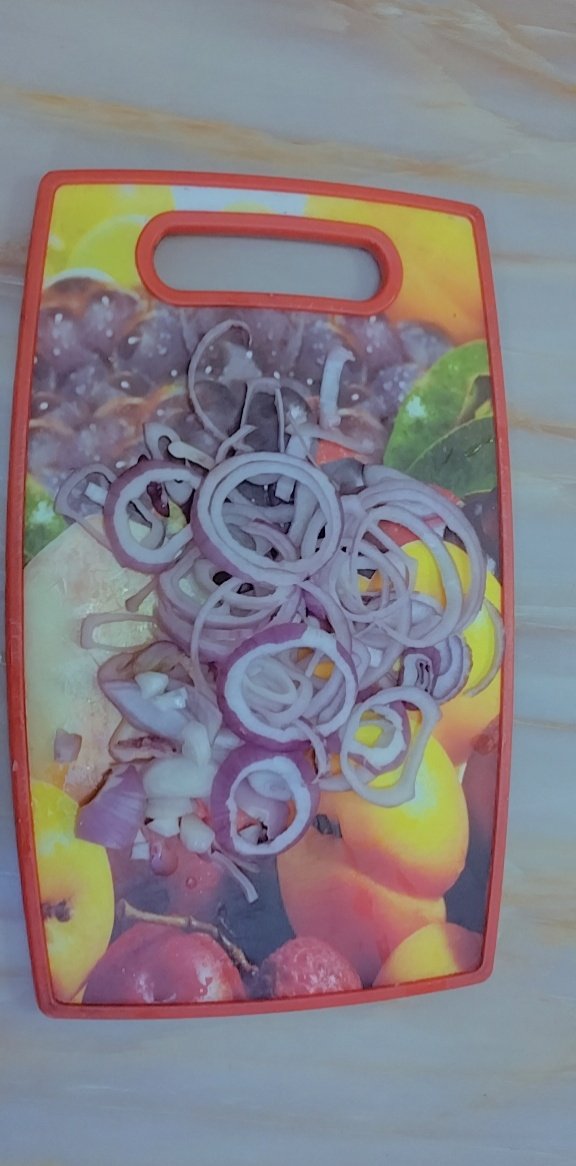 )
---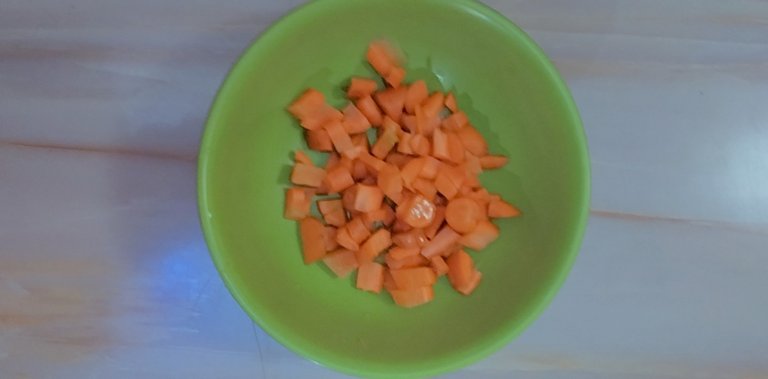 ---
GET TO COOKING!
Pour some cooking oil in the pot. Wait till it's warm then add your diced onions to fry for 3 minutes.

Add your tomato paste, stir and leave to fry for 5 minutes.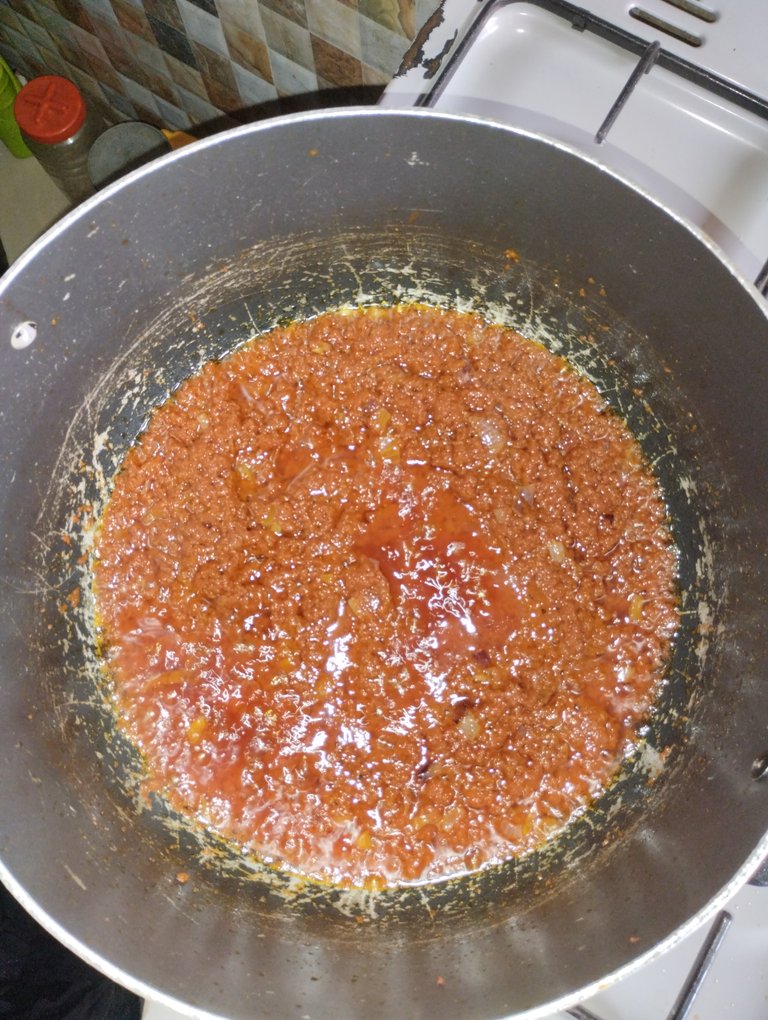 ---
Add your blended mix and stir. Leave to fry till most of the water content evaporates and the stew stops tasting like fresh tomatoes.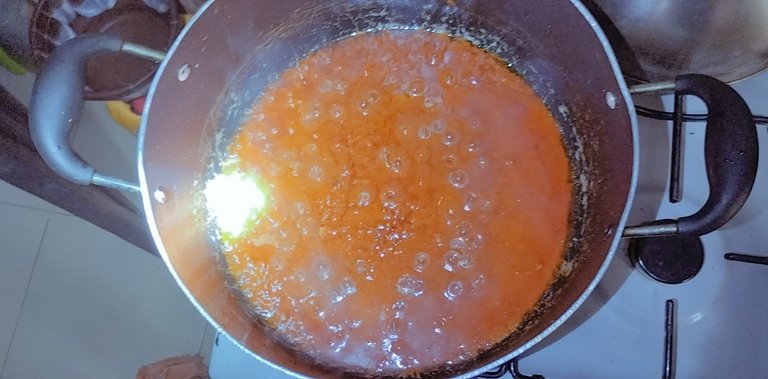 ---
Pour in your meat stock and stir.

Then add your spices, seasoning cubes, powdered pepper, salt and curry in no particular order. Taste as you add so as not to go overboard with them. Stir.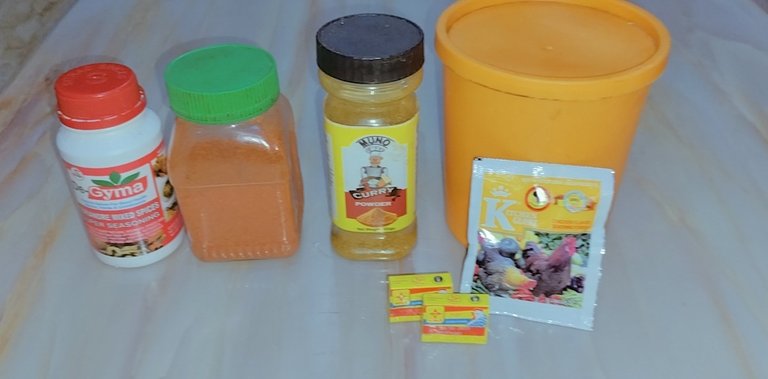 ---
When your stew is well mixed, add some water to it. Enough water to hold your rice till it is fully boiled.

Place your washed rice into the pot and stir well.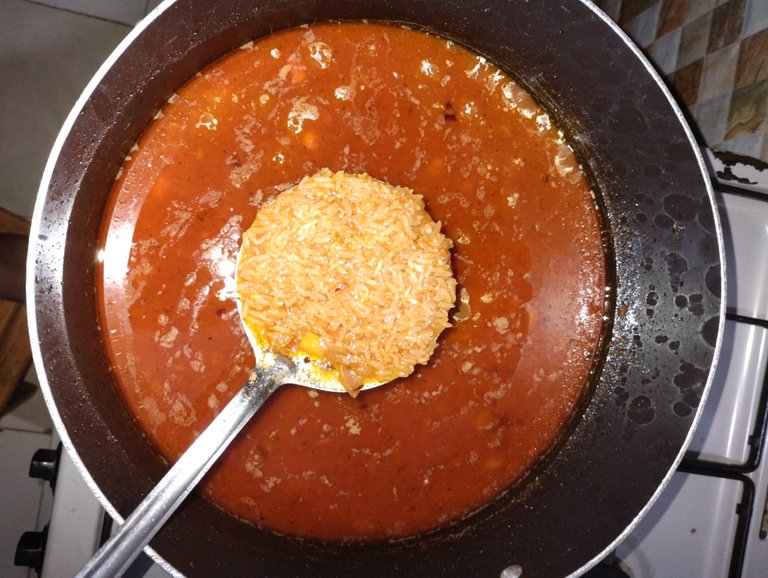 ---
Cover the pot and leave to cook on low heat for at least 20 minutes.

While you wait, season your fish with some salt and fry with pre-heated oil. Place on one side, fry for 5 mins then flip to the other side and repeat.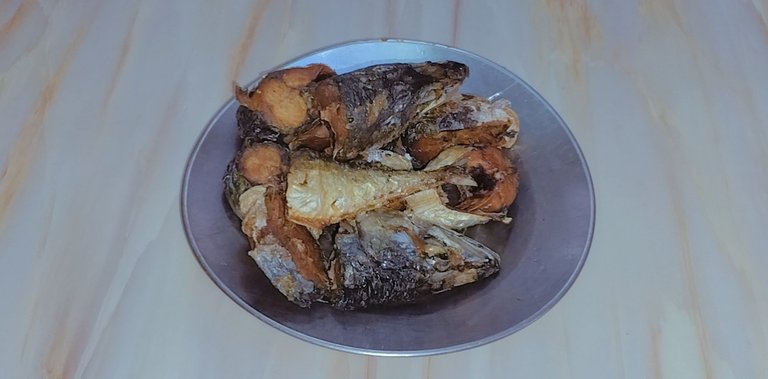 ---
Taste after 20 minutes to determine if the rice is fully boiled. If not, add some water so it doesn't burn. DO NOT STIR till it is fully cooked and ready.

5 minutes before the rice is ready, add your onion rings.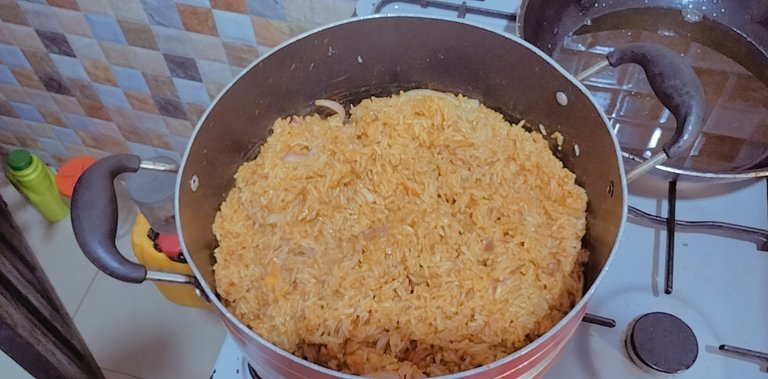 ---
And there you go, your delicious JOLLOF RICE with Fried Fish.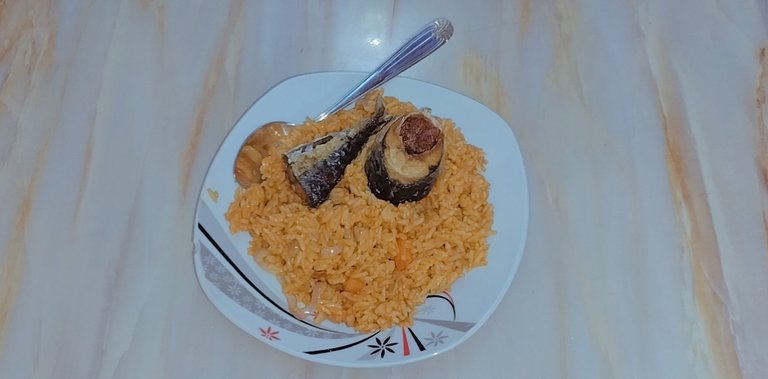 ---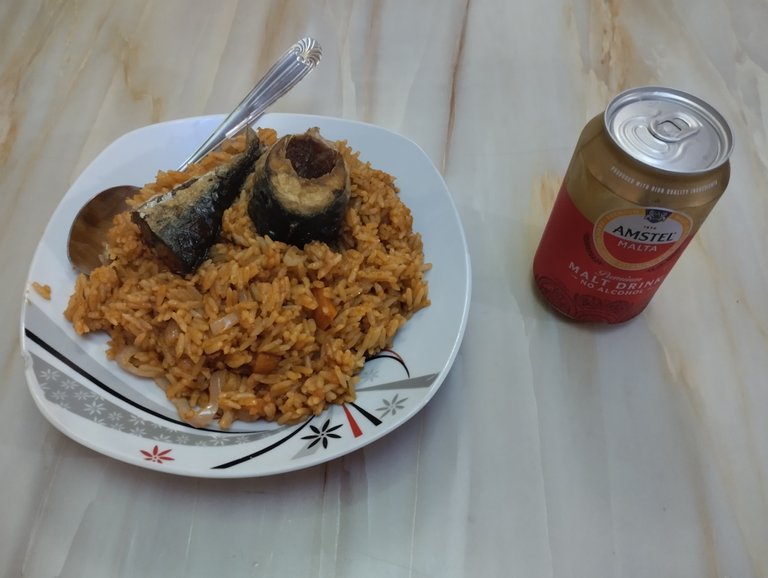 )
NB: All pictures used are property of yours truly unless stated otherwise.
Thumbnail designed by canva.
---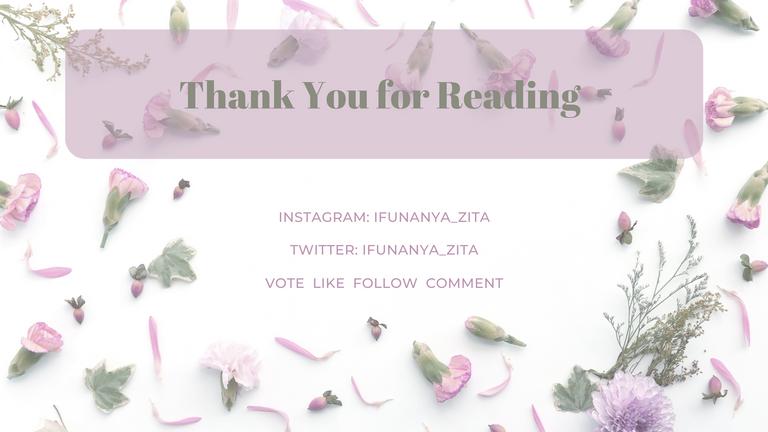 )
What did you learn from this?
What would you do differently if you were given the floor?
Let me know in the comments below
---
---