TWO TRUTHS AND A LIE

I will never forget the feeling of a sharp blade tearing away at my flesh; exposing my dermis, bones and veins. At first it was all white, like my vessels forgot to bleed, then seconds later the flood gates opened and my hand was drenched in blood. The memory remains forever burned into the back of my brain.
---
---
So @galenkp came up with a rather interesting set of topics for this weekend's edition of WEEKEND EXPERIENCES and this is my first time of participating. I chose the topic "Weekend Truths and Lies".
So in my entry, two stories are true and one is a lie. We're not allowed to say which is which, but maybe at the end of the week I will reveal them.
In the meantime enjoy my short stories and drop your predictions in the comments below 🤗🤗.
---
---
I TORE MY RIGHT HAND
---
---
I was 7 or 8 at the time. We lived in an apartment building that housed 8 flats; mine was Flat no.8, all the way up on the third floor. On this fateful day, I went downstairs to play with my mates. Hours later I got thirsty. I didn't have the strength to climb all the way to my house so I decided to go to a friend's house that was just on the first floor.

Unsplash
I went through the back. It was built in such a way that there were metal gates- kind of like the ones in prison- that secured the backyard of the houses. Their generator was on and very loud. As I got to their backyard, I could see into their kitchen and so I saw their aunt in the kitchen probably busy cooking.
I called her name but she didn't hear. I knocked, didn't hear either. So I decided to let myself into the corridor. I had one foot in, I was about to put the second one in when I tripped on something and fell down. I immediately stood up and checked to see if I sustained any serious injury, and boy was I unpleasantly surprised.
I looked at my right hand in horror, what I saw didn't look like my hand. It resembled white meat. I could see my bone and flesh, I could literally see my veins pulsate right before my eyes. I had so much adrenaline pumping through me- I was in a state of shock- that I didn't feel the pain.
I first screamed then quickly ran to the nearest adult and showed them. He immediately alerted my mum who came down rushing with some tissue paper and her car keys. She then covered the wound with the tissue paper and drove me to the hospital she was working at the time.
Long story short, the injury was surgically closed and now I have a big scar on my right hand.
---
---
I HAVE A BOYFRIEND
---
---
I didn't want this to be the way you found out; I was going to do a whole post dedicated to it but I guess life wanted it to happen this way. Guys, I have a BOYFRIEND!!! He is the sweetest thing that has happened to me yet.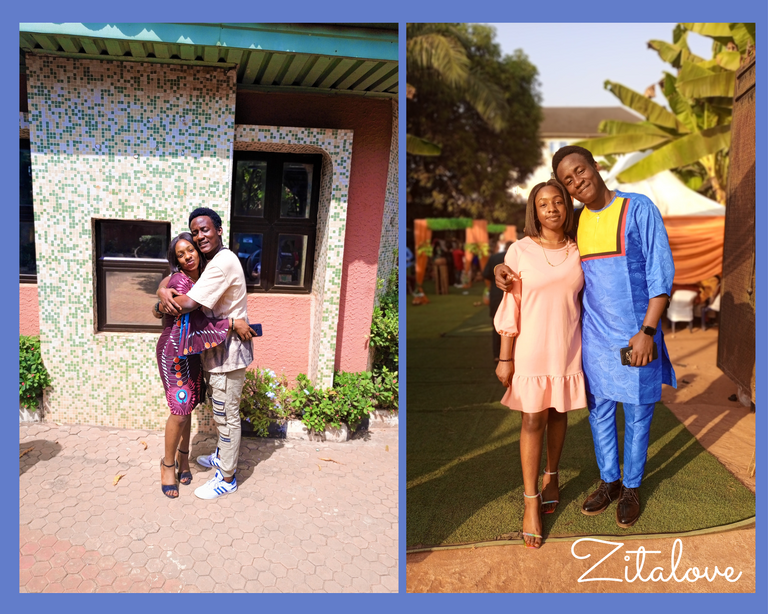 Designed using Canva
We met when I went to visit my friend at her place here in Enugu back in October. He was (still is) her neighbor. We were all conversing as friends at first but then the group separated and we were left to each other.
It was awkward at first because I am very terrible at small talk. But eventually we found something interesting to talk about, then that topic led to another topic which led to another topic... all of sudden we checked the time and found out we had been talking for four hours straight. It was way past midnight already.
Even a blind person could tell that there was a connection between us. I wanted to see him again and vice versa. So we scheduled meetings, planned friendly dates and hangout. We looked for the most ridiculous excuses to be around each other. It was quite cute.
This went on for three months. Our love has grown so much stronger and our bond, tighter. Just last week he asked me to be his girlfriend 😊😊.
Well dhuuurrrr, of course I said yes. I've only been waiting for this question for the past 3 months.I feel so great and I honestly don't know what I would do without him in my life.
---
---
I WAS BORN THE SAME DAY AS WILLOW SMITH
---
---
Now sharing a birthday is one thing; we are 7. something billion people in the world and we all have only 366 birthdays to share with each other, we are bound to have the same birthday with a lot of people. But being born on the exact same day, probably at the exact same time, as a celebrity is no small feat.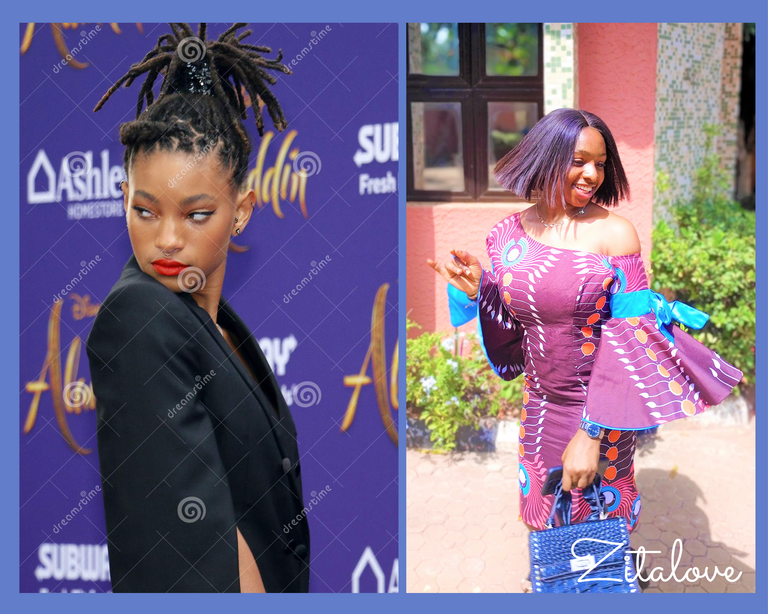 Designed using Canva
Simply put, it is unreal. Imagine my elation when I figured out that I was born on the same day as the only daughter of The Will Smith family, Willow Smith.
It is such a privilege to be able to share a birthday with her. I love love love her music. My best is "Meet Me at Our Spot". Her voice is so unique. I'll stop here; I don't want to turn this paragraph into a fan-girling session. But she has earned her accolades.
---
SO WHAT WILL IT BE GUYS, WHICH DO YOU THINK IS THE LIE ???🤔😄
---
All pictures used are property of yours truly unless stated otherwise
---
---