(Eng/Esp) A Hacker Movie Not to be Missed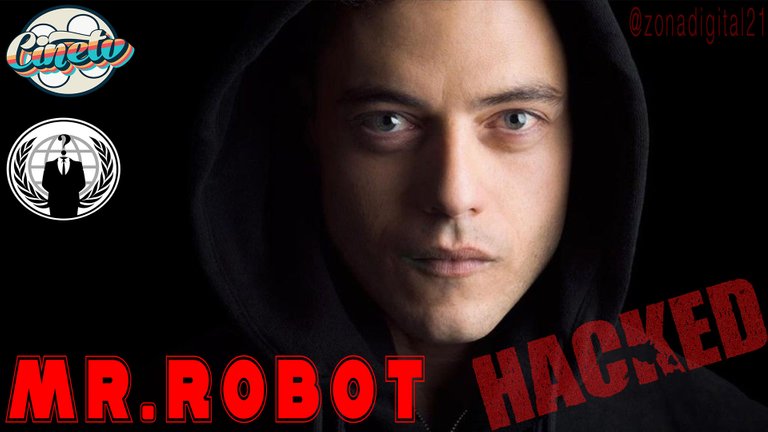 Muy buenos dias mantes del #Cine, aca estoy con mi segundo post para #cinetv
Hoy les quiero hablar cobre MR. ROBOT: SEASON 1, un chico que es ingeniero en sistema en una empresa, adicto a la morfina y poco sociable con las personas, la mayor parte que está en un computador es husmeando en las redes sociales de personas, hackeando sus redes según él para fines investigativos y conocer mejor a las personas que frecuentan la empresa donde él trabaja
Es todo un hacker con mucha habilidad, pero lo bueno es que siempre ayuda, siempre que descubre algo malo o muy perverso el se encarga de mostrar pruebas y hacer que las personas paguen por sus crímenes, en un episodio el descubre a un dueño de una tienda que hace venta de videos prohibidos (Pedofilia) y hace una denuncia anónima y ayuda a que esta persona este tras las rejas, y asi como este caso muchos mas como la captura de una banda de narcotráfico, es hacker (Si) pero uno que hace el bien a la sociedad ayudando a descubrir lo que otros no pueden
Good morning #Cinema lovers, here I am with my second post for #cinetv.

Today I want to talk about MR. ROBOT: SEASON 1, a guy who is a system engineer in a company, addicted to morphine and not very sociable with people, most of the time he is on a computer is snooping on people's social networks, hacking their networks according to him for investigative purposes and to know better the people who frequent the company where he works.

He is a hacker with a lot of skill, but the good thing is that he always helps, whenever he discovers something bad or very perverse he is in charge of showing evidence and make people pay for their crimes, In one episode he discovers a store owner who sells forbidden videos (pedophilia) and makes an anonymous complaint and helps this person to be behind bars, and like this case many more like the capture of a drug gang, he is a hacker (Yes) but one that does good to society helping to discover what others can not.
---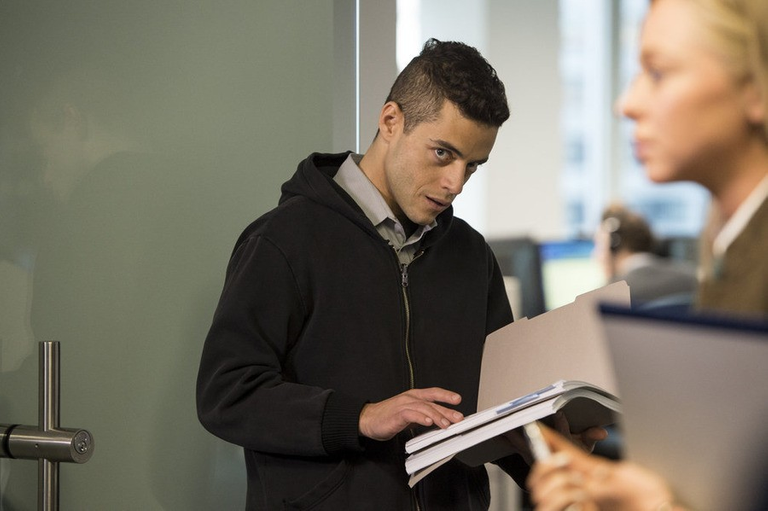 Elliot
---
Es una serie que tiene 15 capítulos en total, en cada uno de los capítulos es más emocionante la trama que tiene, una serie en la que podemos encontrar acción, suspenso, pero no encontraras nada de romanticismo jajaja
Les comento que hace un tiempo estaba muy enfocado en aprender como ser un hacker, eso fue cuando tenía unos 12 o 14 años, el tema de la seguridad informática me gustaba y al día de hoy me continúa gustando mucho, algunas cosas si aprendí, pero lo básico, pero es un mundo genial eso de ser hacker
Unos años después me encontré con un video en youtube que decía (Como ser como Mr . Robot) y me dedique a ver quien era ese, y me lleve la sorpresa de que era una serie de hackers y me encanto, en esta serie Nuestro protagonista principal es Rami Malek que interpreta a Elliot
También tenemos otros personajes que se muestran mucho a lo largo dela serie, como lo es el actor Christian Slater interpretando a Mr. Robot, no quiero contar mucho a detalle para no hacer spoiler al que no la ha visto, ya que pues la idea de este post no es spoilear, la idea es mostrarte una nueva serie que puedes ver
It is a series that has 15 chapters in total, in each of the chapters is more exciting the plot that has, a series in which we can find action, suspense, but you will not find any romance hahaha.

I tell you that some time ago I was very focused on learning how to be a hacker, that was when I was about 12 or 14 years old, I liked the subject of computer security and today I still like it a lot, some things if I learned, but the basics, but it is a great world to be a hacker.

A few years later I found a video on youtube that said (How to be like Mr. Robot) and I dedicated myself to see who that was, and I was surprised that it was a series of hackers and I loved it, in this series our main protagonist is Rami Malek who plays Elliot.

We also have other characters that are shown a lot throughout the series, as is the actor Christian Slater playing Mr. Robot, I do not want to tell much detail to avoid spoilers to those who have not seen it, since the idea of this post is not spoil, the idea is to show you a new series that you can see.
---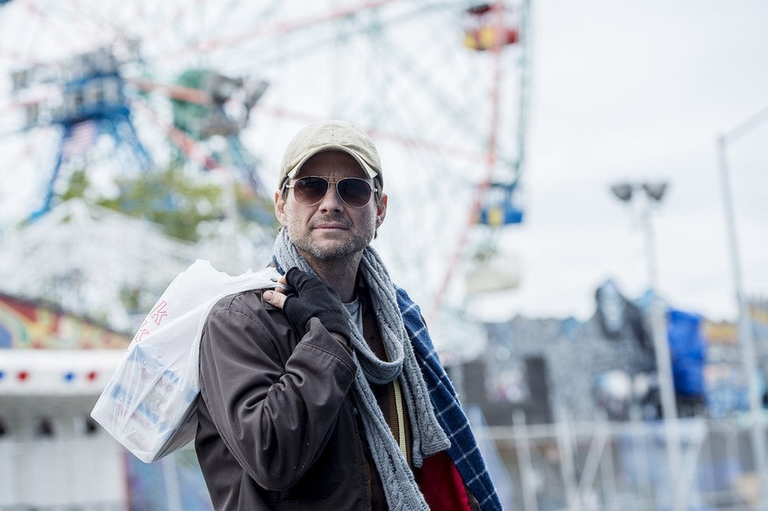 Mr . Robot
---
Eliot es un chico que se mete en muchos problemas, pero su conocimiento lo hace salir rápido de ellos, solo que luego se da cuenta de que tiene una enfermedad que le hace ver cosas que en realidad no están allí, algo que me gusta de esta serie es ver la facilidad con la que Eliot se infiltra en los sistemas de seguridad de empresas para robar información que luego usa en su contra para desenmascarar sus negocios fraudulentos
Tiene su propia guarida y un equipo de hackers que le ayudan en todo, pero de eso no te contaré mucho para ver si te animas a verla por ti mismo, la puedes encontrar en la plataforma de Amazon Prime Video y de seguro en otras mas
Eliot is a guy who gets into a lot of trouble, but his knowledge makes him get out of them fast, only then he realizes that he has a disease that makes him see things that are not really there, something I like about this series is to see the ease with which Eliot infiltrates the security systems of companies to steal information that he then uses against them to unmask their fraudulent businesses.

He has his own lair and a team of hackers who help him in everything, but I will not tell you much about that to see if you are encouraged to see it for yourself, you can find it on the Amazon Prime Video platform and for sure in others.
---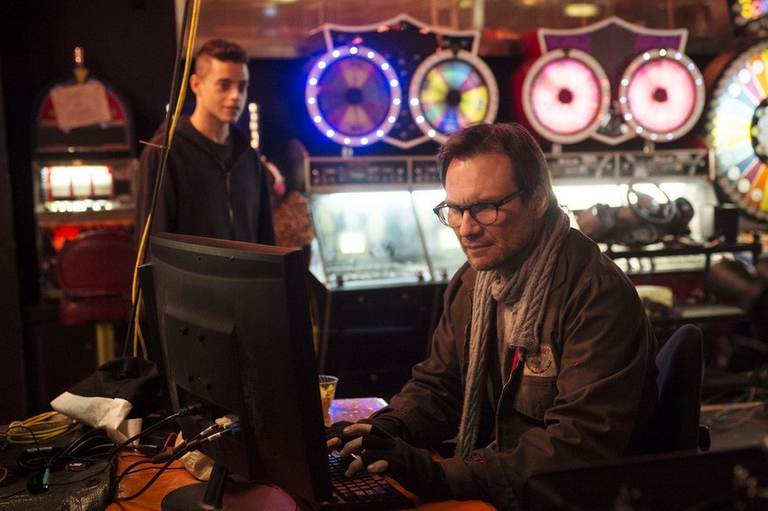 Secret lair
---
Sin duda la tienes que ver, entérate de como un grupo de hackers muy buenos crean un plan para derrocar una empresa y liberar los gastos de impuestos para que asi más las personas no gasten su dinero con los impuestos cobrados por dicha empresa
Espero te guste la serie, recuerda que esta es la primera temporada, es una serie vieja, no es para nada nueva, pero la comparte para el que no la ha visto, espero se animen a verla y me digan que tal les parece
Un gran saludo para todos y muchas gracias por tomar un poco de tu tiempo para leer este pequeño post
No doubt you have to see it, find out how a group of very good hackers create a plan to overthrow a company and release the tax costs so that more people do not spend their money with the taxes charged by the company.

I hope you like the series, remember that this is the first season, is an old series, it is not new at all, but share it for those who have not seen it, I hope you are encouraged to see it and tell me how you like it.

A big greeting to all and thank you very much for taking a little of your time to read this little post.
---



Creditos
Recursos Digitales Usados para la Creación de Esta publicación
Contenido de Imagenen Portada: Creada en Photoshop CC
Contenido de Gif Animado : Creados en Giphy
---
---