Today is a bank holiday in the US called Veteran's day. It's a day for honoring war veterans. Many businesses and schools close for the day. My office stayed open, but I decided to stay home and catch up on misc. household tasks. I had some extra time in the morning for extra long run.
I ran my favorite route to the beach. And then turned North. I went as far as I can, to the end of the footpath. And then turned South towards my rendezvous point. Strava recorded it as 9 miles total, and 2 hours duration. It wasn't fast, but I wasn't aiming for speed anyway.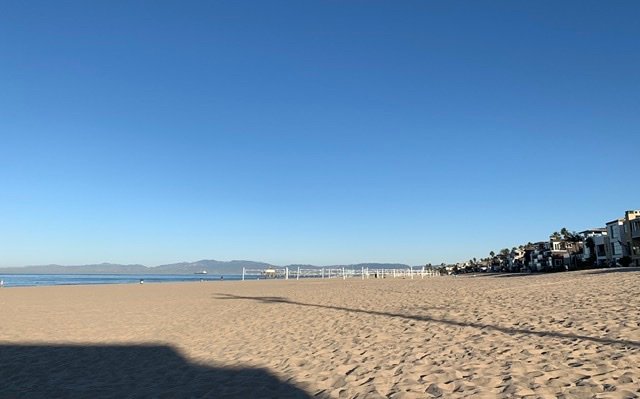 A great thing about long runs is you have plenty of time to think. This is especially true if you run solo.
During this run I was thinking about decades and stages of life. I'm in my 30's now. I think this is an ideal time to focus on health and fitness. After turning 40 it will be more difficult to build muscle and stay fit. Choices we make now determine if we die from a heart attack in our 50's or keep on living into our 90's.
Being fit improves every other aspect of your life. Relationships, family, work, creative pursuits. It gives you the extra energy you need to invest in things that matter.
I also reflected on how difficult it is to start moving when it's not already an established routine. Biology is against you. Your lizard mind and body behave like 'hey! You had a feast last night, why are you working so hard? We don't need another meal right now. Go to sleep'. You gotta push through that initial resistance and make the lizard brain uncomfortable. There's a breaking point when the resistance gives up and gets with the program. When you reach that point you can start to enjoy the activity.
That's a wrap for this run.
Sorry for missing my daily post yesterday. My intention is to write every day.
—-
please support my blog. Upvote in, Follow, Comment, Resteem
—-
STEEM Games Updates
SteemNova - Rank 92/259. Total points: 922,914. Moved up one rank and got attacked while I was asleep (again). I just saw announcement that a new combat system was implemented. Maybe I will be able to fend of some of those unstoppable battle fortress attacks.
Splinterlands - League: Silver I, Rating: 1776 (+10). Silver I league is no joke. With my decent cards I'm struggling to move up to Gold. I was into 1800 rating range but had a depressing losing streak. Splinterlands is going to the moon. I also joined one of the SteemFest Splinterlands tournaments, and got absolutely pummeled in the first round. The opponent played cards I've never seen before, and almost all of their cards were gold foils. Wtf!



18663