On Monday we had three workers coming to help us with trimming overgrown branches of those tall Burmese ebony trees. These wildly grown trees came as seeds in the soil which the contractors used to fill the land years before we decided to build a house. These trees are incredibly strong and flexible. I had seen them in gale force wind once; the tree tops could bend down to touch the ground without being uprooted like other trees. I am very grateful to these trees for protecting the house and many mango trees from wind damage.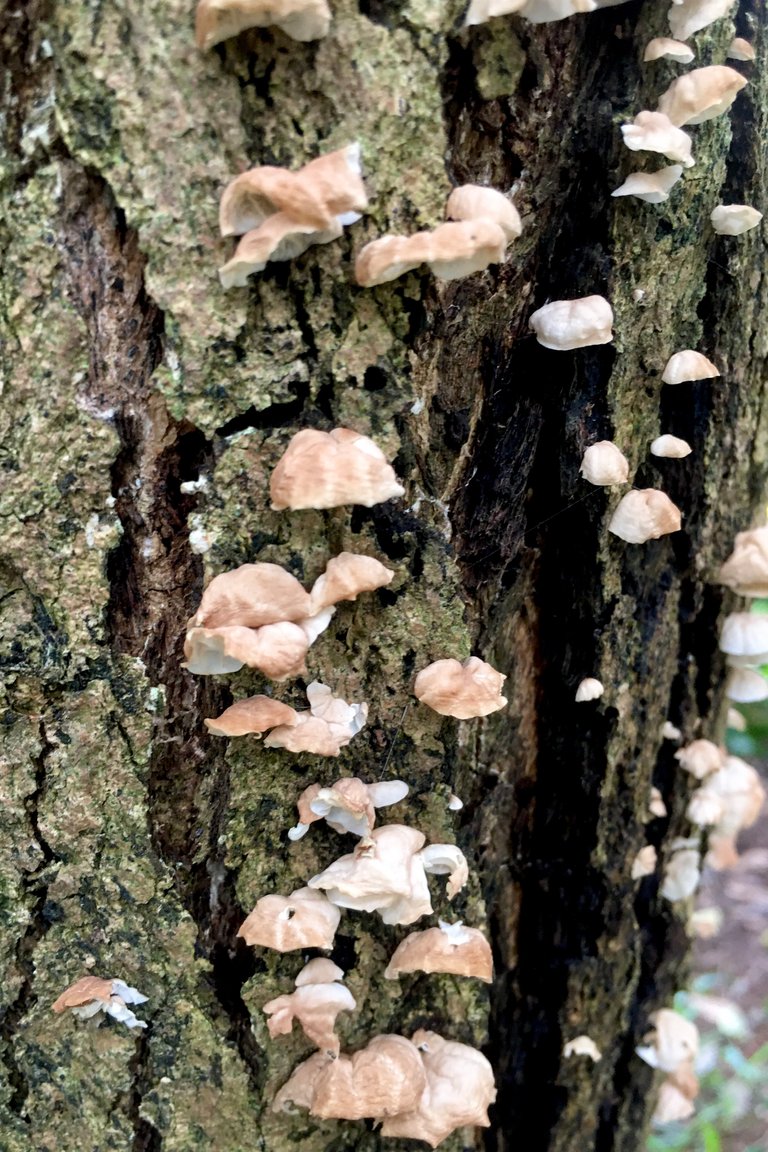 I had to perform my praying before the trimming and cutting tasks could start so that the land-spirits and tree-spirits would have enough time to nice to other tree branches; and to ask for permission to cut branches. Local people believe that if we do not ask for permission, someone could get hurt in an accident. So, I had to pray hard when the situation seemed very risky. It has been raining everyday this week and the trees were quite slippery.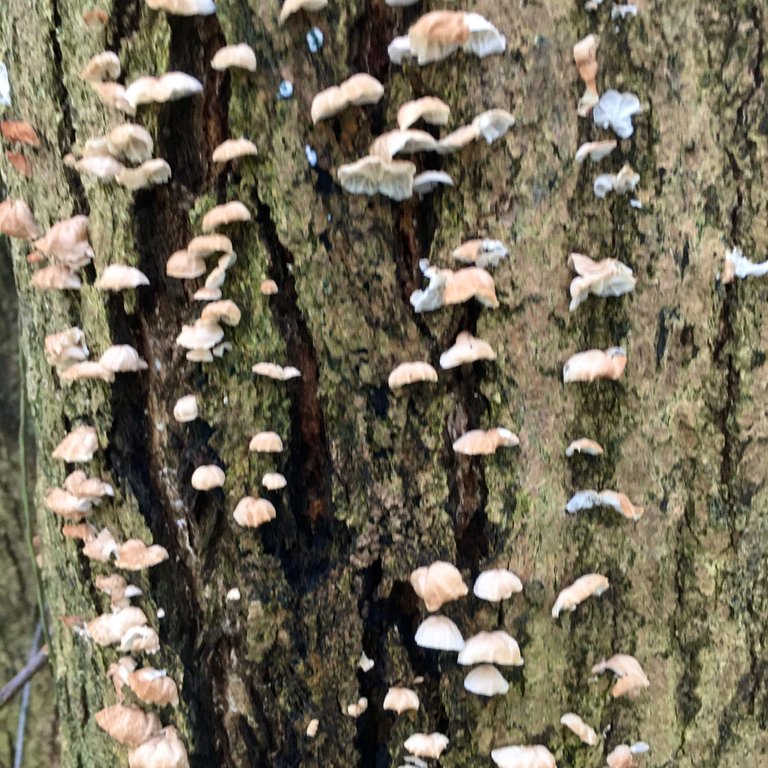 While working on the first tree whose branches were laying on the electricity cable, I found some cute mushrooms growing on a nearby tree. The prospect of having the cable broken was quite risky in this windy weather; that's why we needed to do these tasks ASAP. Four people worked consistently hard for three hours with focus attention and patience. They all got bitten by those fierce red ants and we had collected several big ant nests to be transferred to near by woods. The garden now looks much brighter as sunshine could come through the canopy of leaves.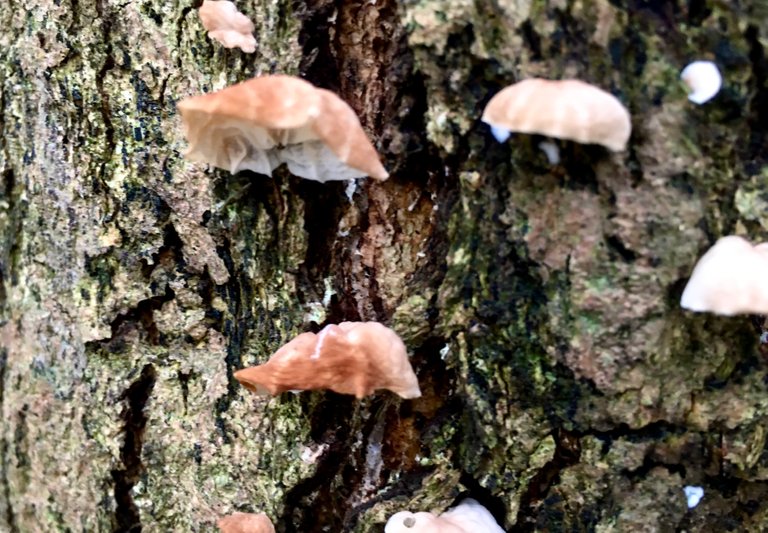 สุดสัปดาห์ที่ผ่านมาพวกเราทำงานหนักมากในสวน เพราะเป็นหน้าฝนต้นไม้แผ่กิ่งก้านสาขามากมาย กิ่งไม้สองกิ่งใหญ่ไปฟาดถูกสายไฟฟ้า ทำให้เราต้องรีบเรียกคนมาช่วยกันตัดกิ่งไม้ในสวน โชคดีมากที่ช่างคนเดิมช่วยส่งคนมาสามคนมาตัดกิ่งไม้ให้ พวกเราช่วยกันคนละไม้คนละมือ โดยเราเป็นคนวางแผนว่าจะเริ่มที่ไหน และจะตัดกิ่งไหนดี เราต้องสวดมนต์ขออนุญาตเจ้าที่เจ้าทาง และเทวดาทั้วหลายก่อน เพื่อให้เขามีเวลาเตรียมย้ายไปอยู่ที่ต้นไม้ต้นอื่นก่อน คนที่นั่นเขื่อว่าถ้าไม่ขออนุญาตแล้ว อาจจะทำให้เกิดอุบัติเหตุได้ การปีนต้นไม้สูงมีความเสี่ยวมาก ฝนก็ตกทุกวันทำให้ต้นไม้ลื่นมาก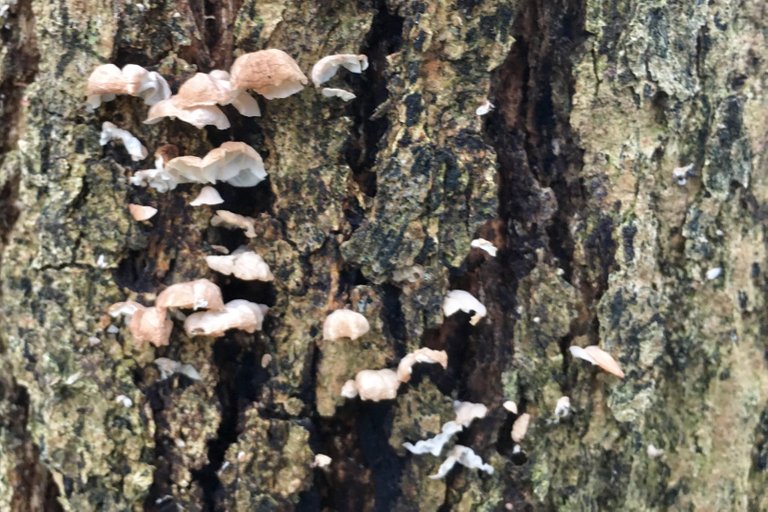 พวกเราทำงานกันแบบไม่หยุดสามชั่วโมง สามารถตัดแต่งกิ่งไม้ได้หลายต้น แค่ยังเหลืออีกแปดต้นที้ยังต้องแต่งกิ่ง งานที่เหลือไม่หนักเหมือนครั้งนี้ ทุกคนเหนื่อยมากแบะยังต้องโดนมดแดงกัดหลายสิบตัว เราเจอรังมดแดงขนาดใหญ่หลายรัง ต้องตัดใส่ถุงขยะใบใหญ่เพื่อเอาไปปล่อยที่ไกลๆหรือป่าละเมาะต่อไป เราก็หันไปเจอเห็ดสีส้มขึ้นอยู่ที่ต้นประดู่ สีสวยดีจึงเอามาเขียนเก็บไว้ดูเล่นต่อไปในอนาคต วันนี้มีแดดออกมาบ้างแล้ว ฝนชะลอการตกไปก่อนเถิด ตอนนี้พื้นดินชุ่มไปด้วยนํ้าฝน ขอให้แดดออกจ้าๆสักสองวันด้วยเถิด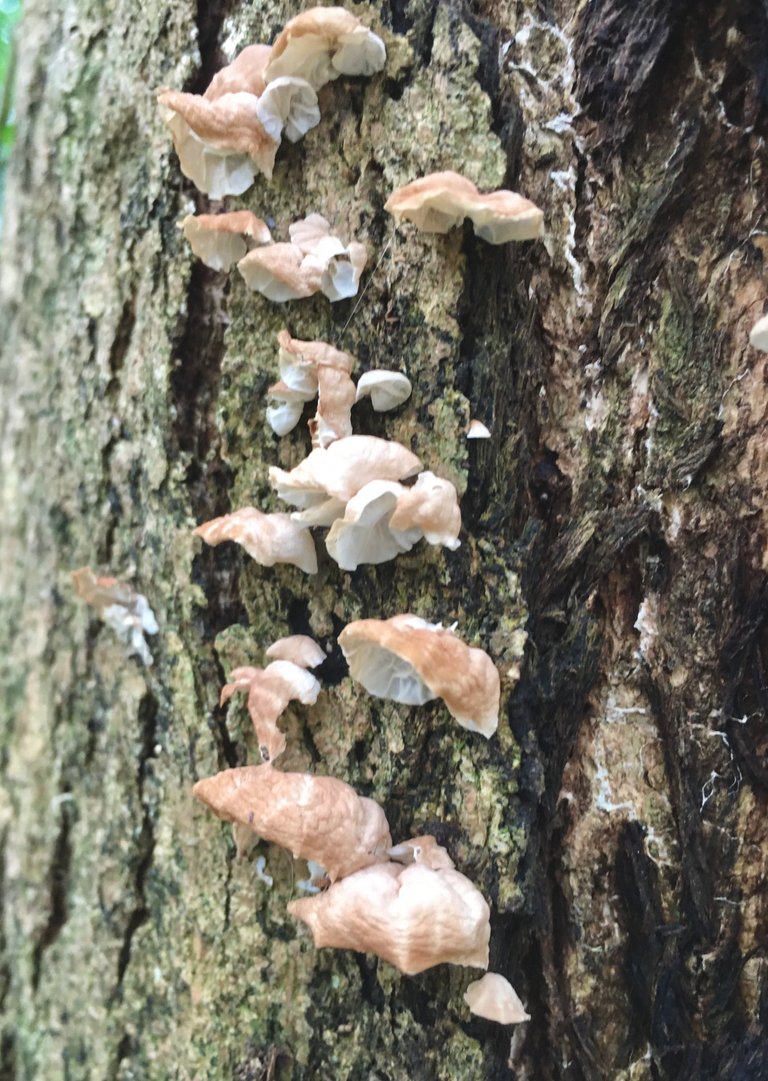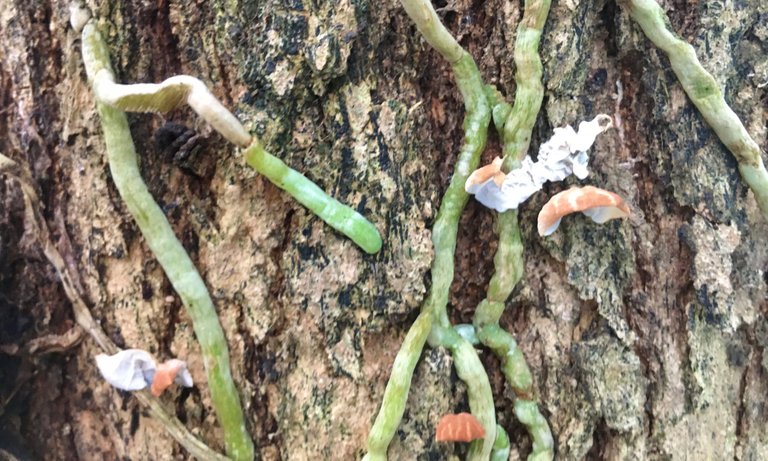 Wishing you all a wonderful day.