Think of all the beauty around you and You will have a better Day 😊
Goldenhour from my terrace.
The nature has many offerings and one is the daily sunset. We fail to realize the beautiful sunset is a clock of every day without fail. Wherever we go, we have the gift of nature to view the beautiful thing.
When in Bengaluru I had complained about the concrete buildings that masked the sunset view for me. Now I came back to my parents place. Here we do not have many tall buildings. Just the ground level and at more 1st floor and second. So the sunset is never taken away. I can share the sunset view every day 😉
The photographs were clicked 2 days back from my terrace( Location Harihar ). Now I'm away from concrete city Bengaluru and have travelled to live with my parents in Harihar. I get some good sunset views from my terrace.
Day 1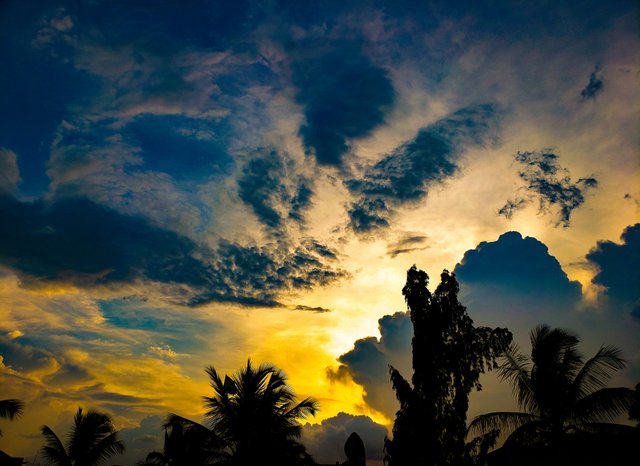 Day 2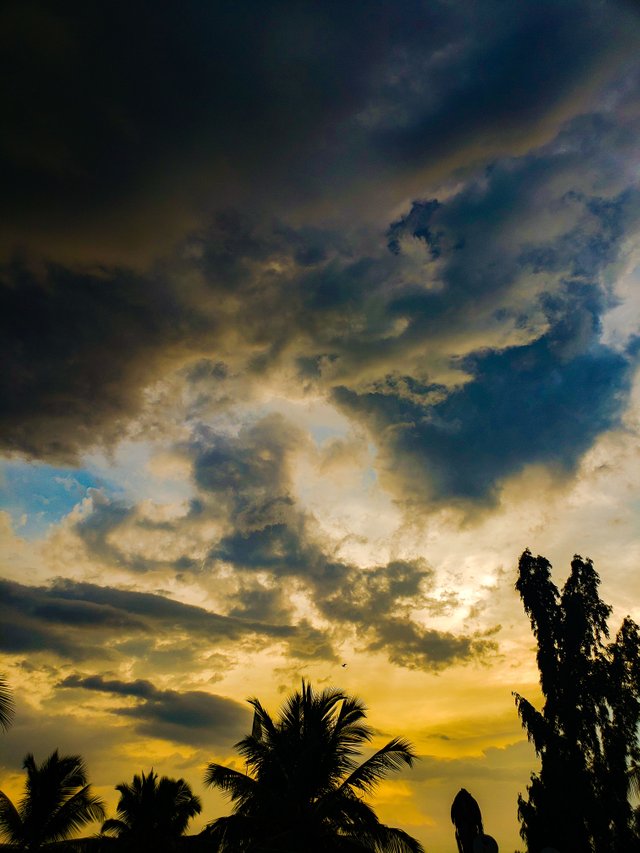 Camera used
Samsung S9 and location HARIHAR Karnataka India
You can see the cloud differences from day 1 and day 2. I have a collection of few more photographs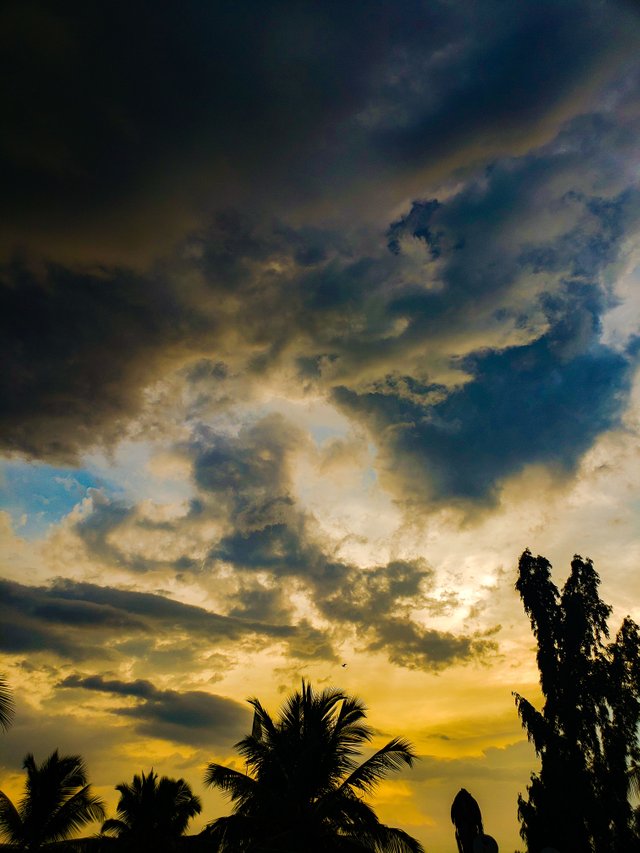 The tall coconut trees come in the way, but they make a great silhouette photography. Black shades and the beautiful golden sky and some more dark clouds which scattered the golden rays of the setting sun.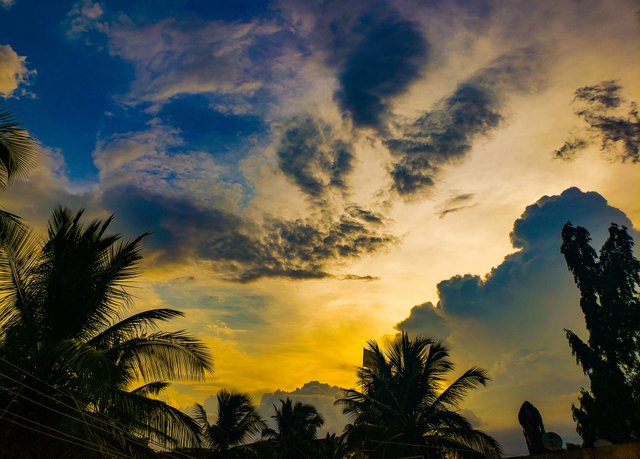 Thia view has more trees in tthe way. The thick dark clouds edges are beautiful. A golden lining appears at the edges.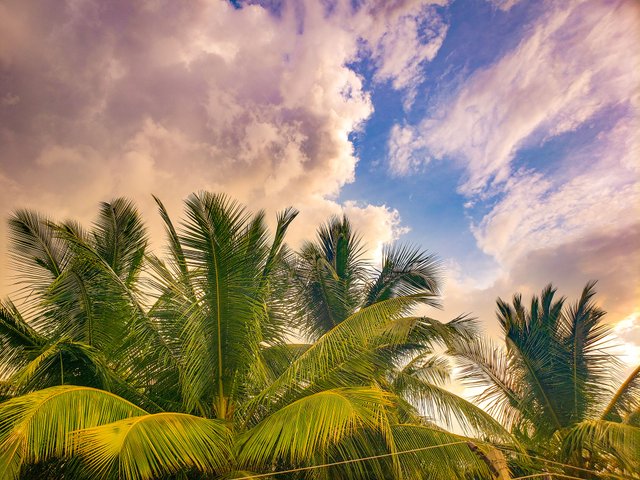 The trees in the west were forming a beautiful silhouette but the trees on south were shining covered with the sharp golden light. The black clouds were warning us all to get into the shelter and they are ready to put down heavily. The effect of dark sky and a lovely shining trees was beautiful.
One more of the kind on day 2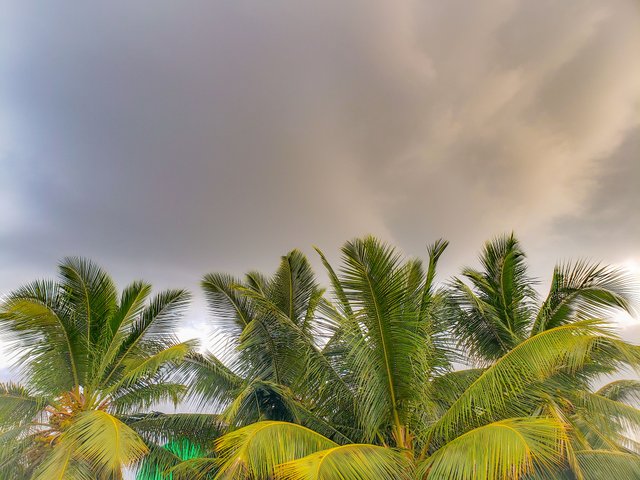 A little lighter clouds,.
I forgot which was day 1 and day 2. I went on terrace by some work and clicked them on my smartphone. Some more photographs of the same evening clouds are here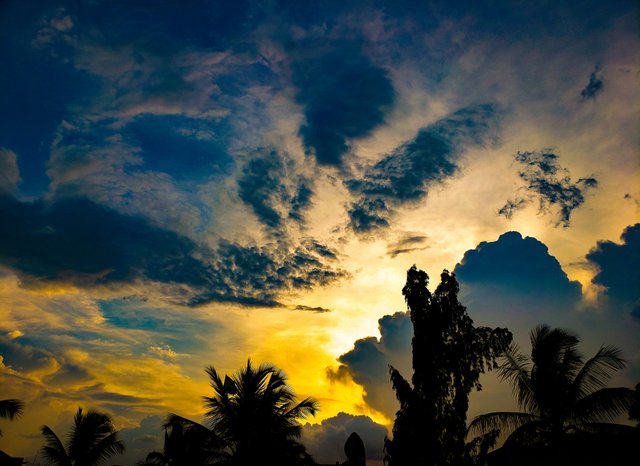 ---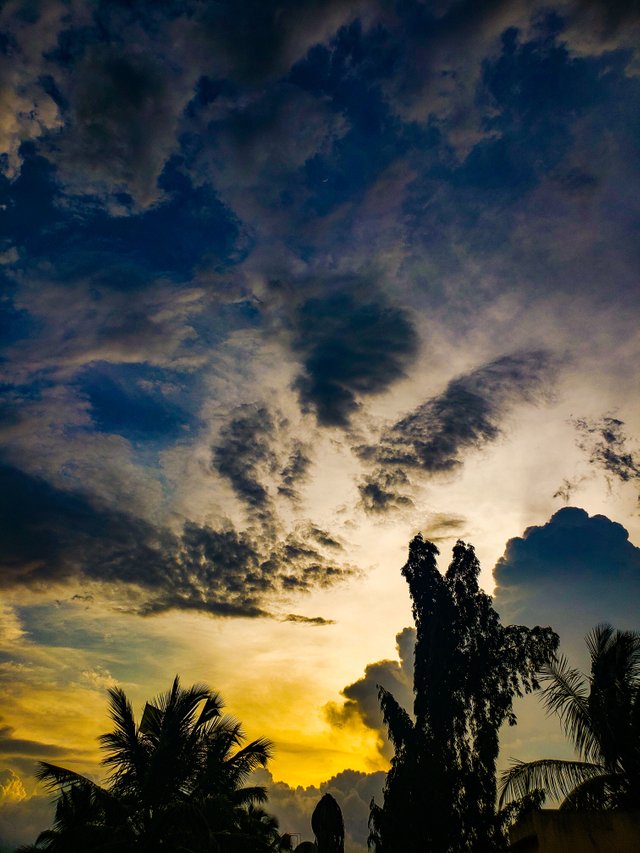 ---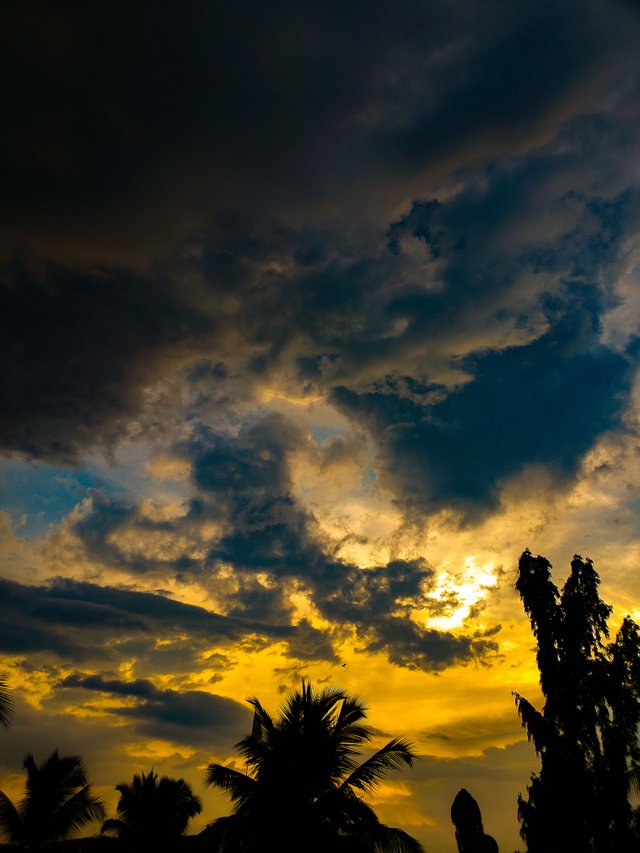 ---
We have a river in our town, will get ther sometime to bring you all some golden hour photographs. I haven't observed which side does the bridge and railway tracks are built to get the golden hour background.
How does it look in your town ?
Hope you enjoy the view in west and having a great Weekend.
Stay safe and stay home always 😊 never underestimate anything