Mushrooms are a new form of natural renewal. Nature often gives a lot of beauty in its own way. Even just mushrooms that grow in wood can make it so interesting. One form of life transformation, an interesting cycle, the fungus that grows and lives on dead wooden sticks. Very exotic.
Some mushrooms, growing together with trees, form fruit bodies that have healing properties. Of this, traditional healers make medicines. This includes, for example, fungi that grow on trees. According to this source: https://id.yellowbreadshorts.com/4398-edible-and-poisonous-mushrooms-growing-on-trees.html some herbs can be used as medicine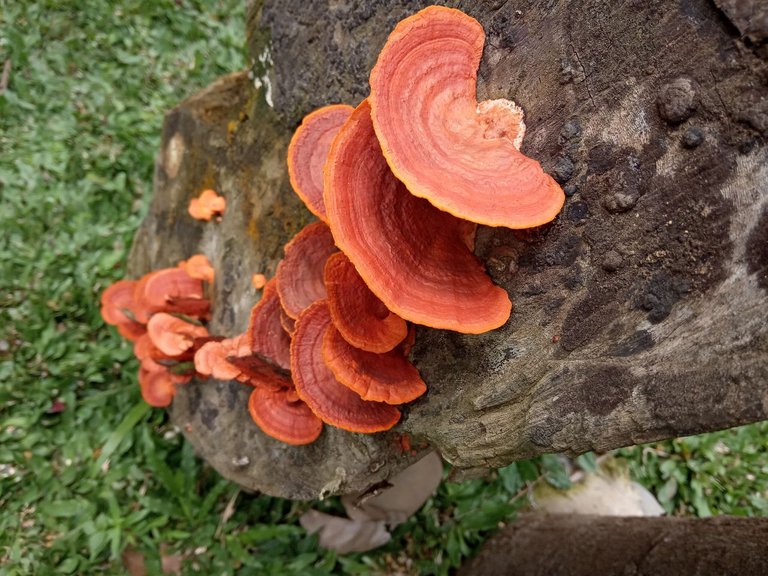 Thats Mushrooms Better known as Reishi or Lingzhi. It has an oval-shaped or kidney-shaped hat with silky smooth skin of various colors: red, brown, purple, black. The meat is ocher, tasteless and odorless. It mainly grows on dead leaf wood, most often on stumps. Funds based on mushrooms have antitumor effects, immunomoduliruyuschee. Used to improve blood circulation, metabolism, normalize blood pressure.
---
Is this a type of sterile Lak mushroom or Ganoderma lucidum, what do you think?
This my entry to the Amazing Nature Contest - December 2019 - #04 - NEW YEAR SPECIAL held held by @adalger