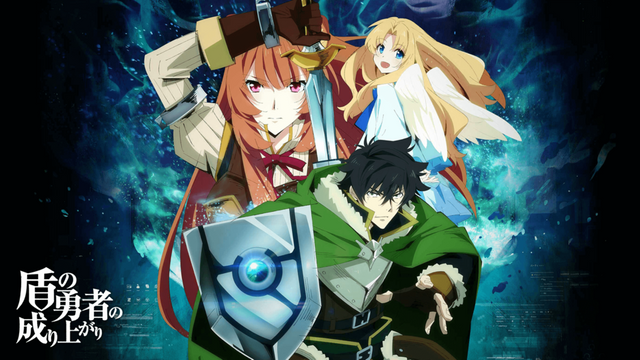 ---
This anime is pretty good. Watch it. Bye!
That's pretty much what you should know before going in if you want to get the most of out of it really or at least that's how I went in, I didn't even read a synopsis and I enjoyed it thoroughly but if you're a bit of a skeptic and like to do some research before committing to watching a show, which per usual anime is not that long, 24 episodes its barely half a day compared to bigger commitments you could make with other series. The anime will pretty much guaranteed have a 2nd season since the show was pretty well received worldwide and it was already announced that it will go into production so if that's not a good sign that the show is good stuff, I seriously don't know what is.
This show offers very little in the department of new or innovative stuff. It starts as any other isekai genre anime (if you don't know an isekai anime is when a protagonist gets pulled from his world and transported to a completely different one out of the blue, i.e Sword Art Online, Re:zero, Zero No Tsukaima are the ones that come to mind, nothing new). Our Hero alongside other 3 guys get summoned into this classic fantasy world of kingdoms, magic and dragons. your usual stuff really, as per usual we barely get to see any of his previous life on earth which tends to not really matter that much but plays an interesting role in here as the plot develops and he interacts with the other guys that got pulled from the other world.
This is the part of the review where I remember why I don't like to write reviews! I don't like spoiling stuff for people! Especially on shows like this, which your enjoyment may or may not depend on the multiple and dare I say amazing twists the author throws at you so, you most likely want to go in as blind as possible and I will be as vague as possible because I just simply don't want to ruin the experience.
This show, although focused on the protagonist being transported from his world to another, actually lives and dies by its characters. This is one of the few anime in that you can actually see our main AND secondary cast of characters evolve and change their views on the world as the story progresses and the dangers and plots of the world become clearer. You can expect everything you usually get from a run of the mill shonen with a lot of interesting twists, especially the way the characters get stronger without really power creeping since our protagonist isn't really a god, he needs a party and support to be able to move around, which is really a breath of fresh air all in its own in the isekai genre where 9/10 of the shows are power creep fantasies by some otaku hidden in his basement.
This show was the first show I actually enjoyed watching this year after a short hiatus from anime watching during early 2019, so that could have influenced me and my views on the show but after reading a lot of reviews around, it seems to be universally agreed that you want to watch this show even if the isekai genre is not your cup of tea just because it really has something for everyone going on in it. So if you didn't like SAO or Log Horizon or RE:Zero or any other run of the mill isekais, there's a huge chance you will like the more serious approach this show takes.