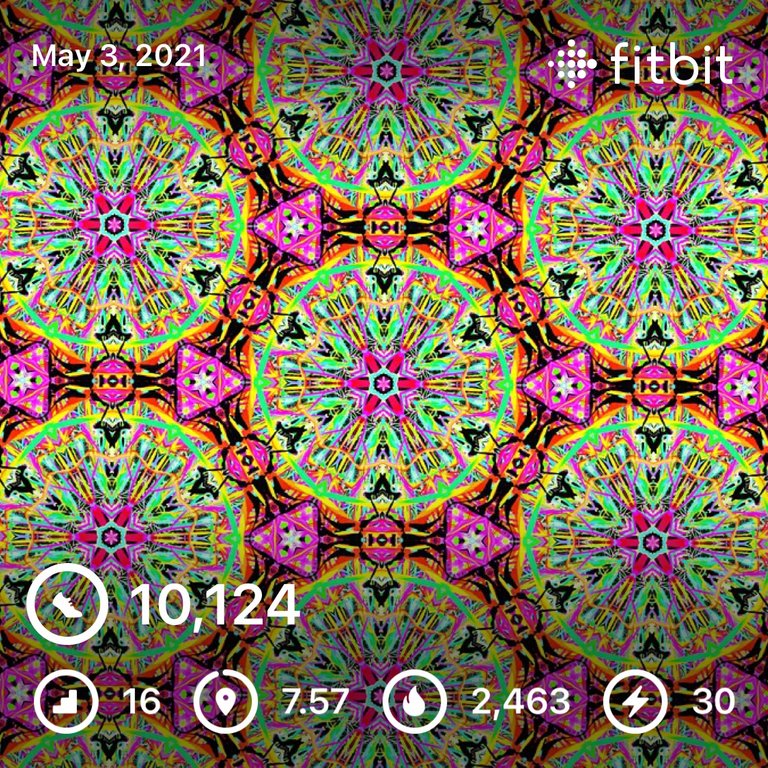 Got up about quarter to five and yet another hour short. As you would expect after fighting through the drag the last couple days, it did catch up to me today and I crashed out for a couple hours in the afternoon. 😡 Even so, I did accomplish some stuff today. 😄
Did the usual morning stuff and once again wasted a shitload of time trying to get involved with pancakeswap...same problems as with CubDefi, can't get anything to work. 🤬
I've set up Metamask for BSC and have a wallet, but when I try and send BNB to it from Trust wallet, I can't because it says the address is invalid (it's 0x, not bnb). 😭. Round in circles, just like before and got nowhere...the wallet that has BNB in it won't stay connected and the wallet that will connect doesn't have any BNB and I can't send to it. Fucking rediculous!
I would try on desktop and assume that most of these issues have to do with trying to use an iPhone, but I still won't be able to send to an invalid address, so I'm stuck...still have that CUB sitting there collecting dust that I haven't been able to do anything with. 😡🤬😡🤬
Wasted many hours of my life trying to get defi to work and still am missing out on it entirely...and I really don't think it's any fault of my own, I followed the instructions, their shit just doesn't work.
Otherwise, spent more time than is reasonable in any universe shifting H-E tokens (what's new?), did some curation, checked the crypto markets, same ol'.
Bitcoin trading sideways on low volume still, but ETH just continues to climb higher! Broke through $3k like it was nothing and looking like it's well on its way to $3500! Of course now we're hearing all kinds of crazy calls $10k, $100k...Alt season, Alt season! The market is very likely to pop that bubble.
Today was the last day of the semester and the students were supposed to have completed everything by midnight last night, but of course I woke up to several emails asking for extensions despite having a full six days to work on the exam. I delayed working on the grades and gave them a couple more hours (pushover), but then got them entered into the system and officially reported...means I have summer break for a few days. ☀️👍😁
Like I said, I collapsed for a couple hours in the afternoon, but then caught a second wind, went in, and did some solid work on the website.
I'm still stuck on trying to create and call my own function; causes the site to have a critical error... but once I figure it out, that will be one of those gateway problems that makes the rest easier. I thought it was something wrong with my SQL syntax, but I hardcoded everything and the function call itself causes the error.
I think I need to put the function definition in functions.php, but that will get overwritten when the theme gets updated. Looks like I may need to create a child theme of my own to save the changes I want to make.
---
No crime in my dShitty today, but a couple crises and insane taxes continue to reduce my income to less than a third of what it would otherwise be. 😡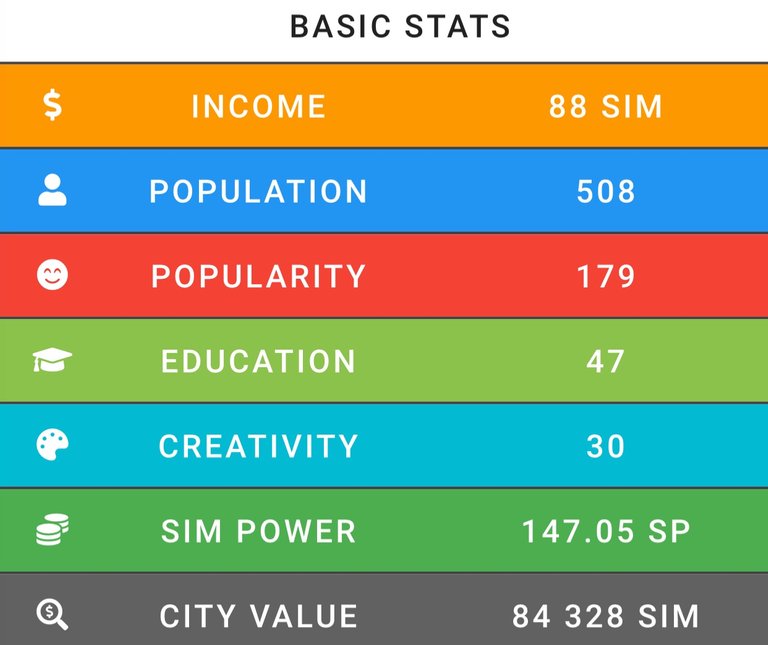 Still just sending everything to Solairitas, went in again and considered starting to shift over the cards, but didn't want to get falling down a rabbit hole.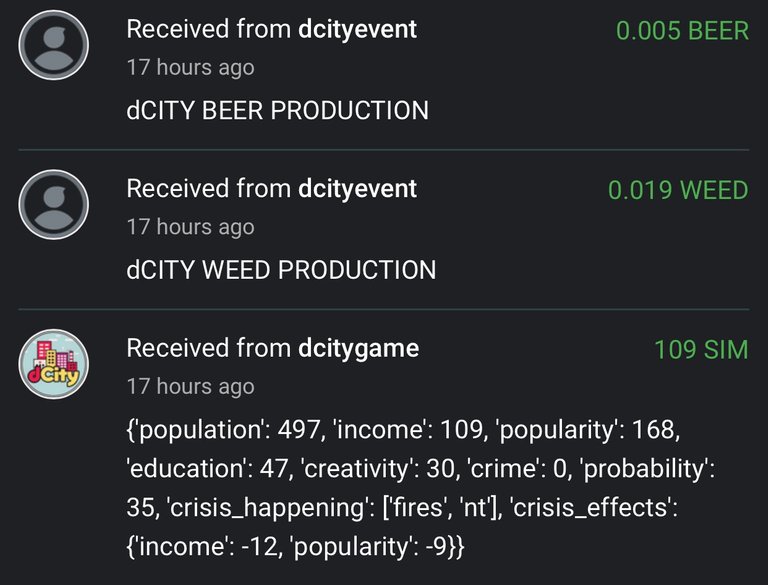 ---
I got all my Holybread tasks done for today, but it's definitely become a struggle again in the arena. I got knocked back a slot, but earned it back.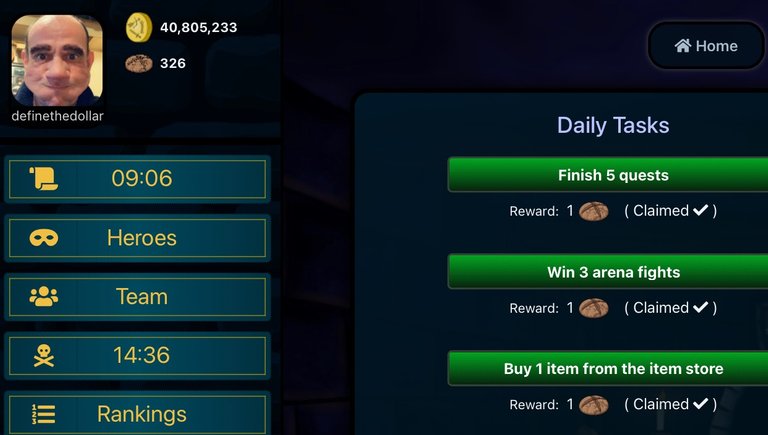 Third ain't too shabby! 💪 Really can't beat either of the guys in front of me, so will have to be satisfied here for now.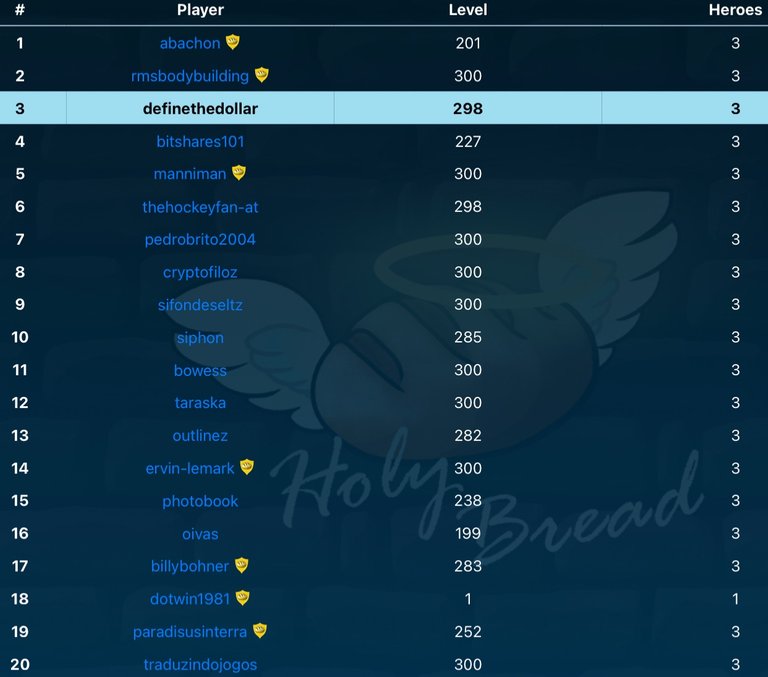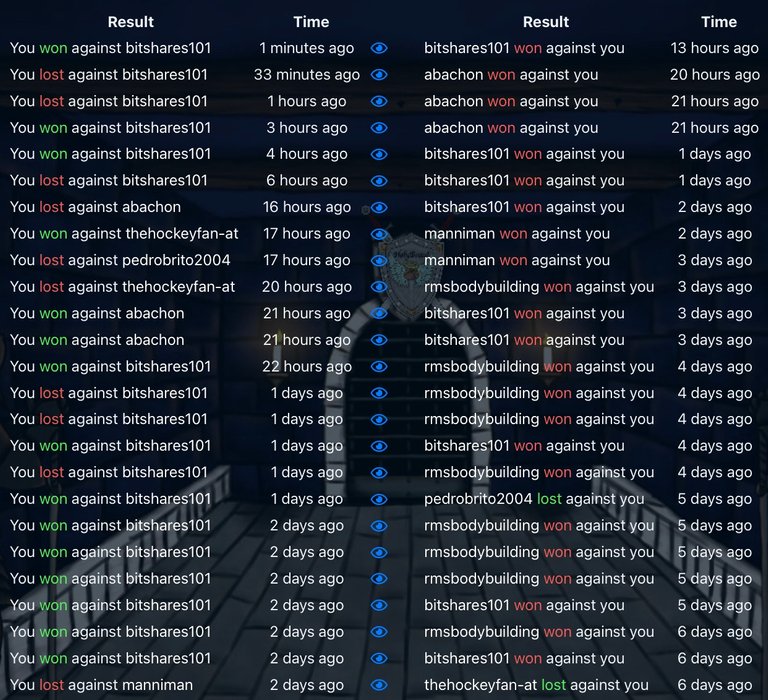 ---
I was able to start a brew on CryptoBrewmaster today. I got lucky once again and got a blue lager. Sold it out, so I've got nearly 130 CBM I could withdraw now. Still holding out, though, for the time being.
---
Played a ton of Splinterlands today. Mostly just while I was plopped in front of the TV in the evening...Wenche's watching some rediculous drama about nuns or some garbage, so it definitely didn't hold my attention.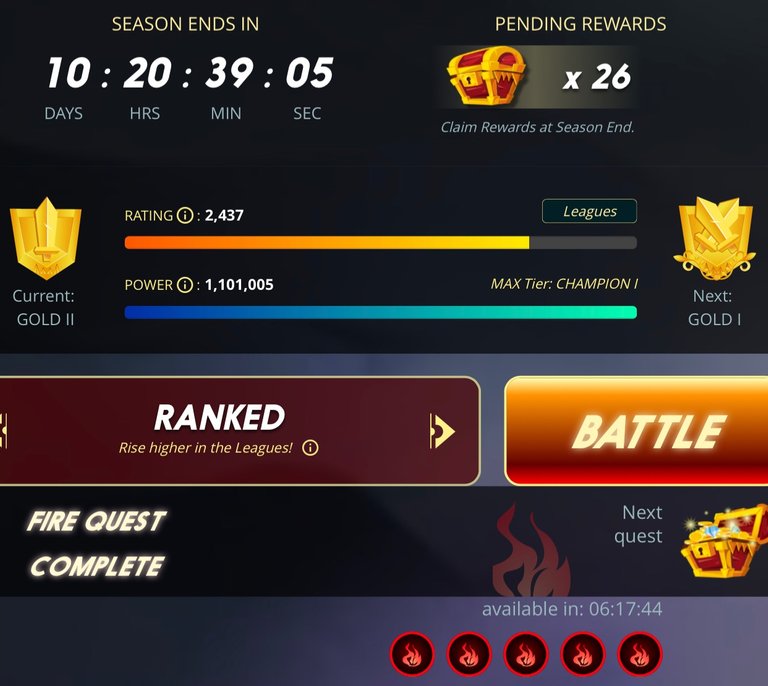 Seemed like every time I tried to complete my Dragon quest I'd lose. 😡 I did finally get it done, though, and then completed the Fire quest for today. Made a bit of progress towards the next tier, but came up a little short.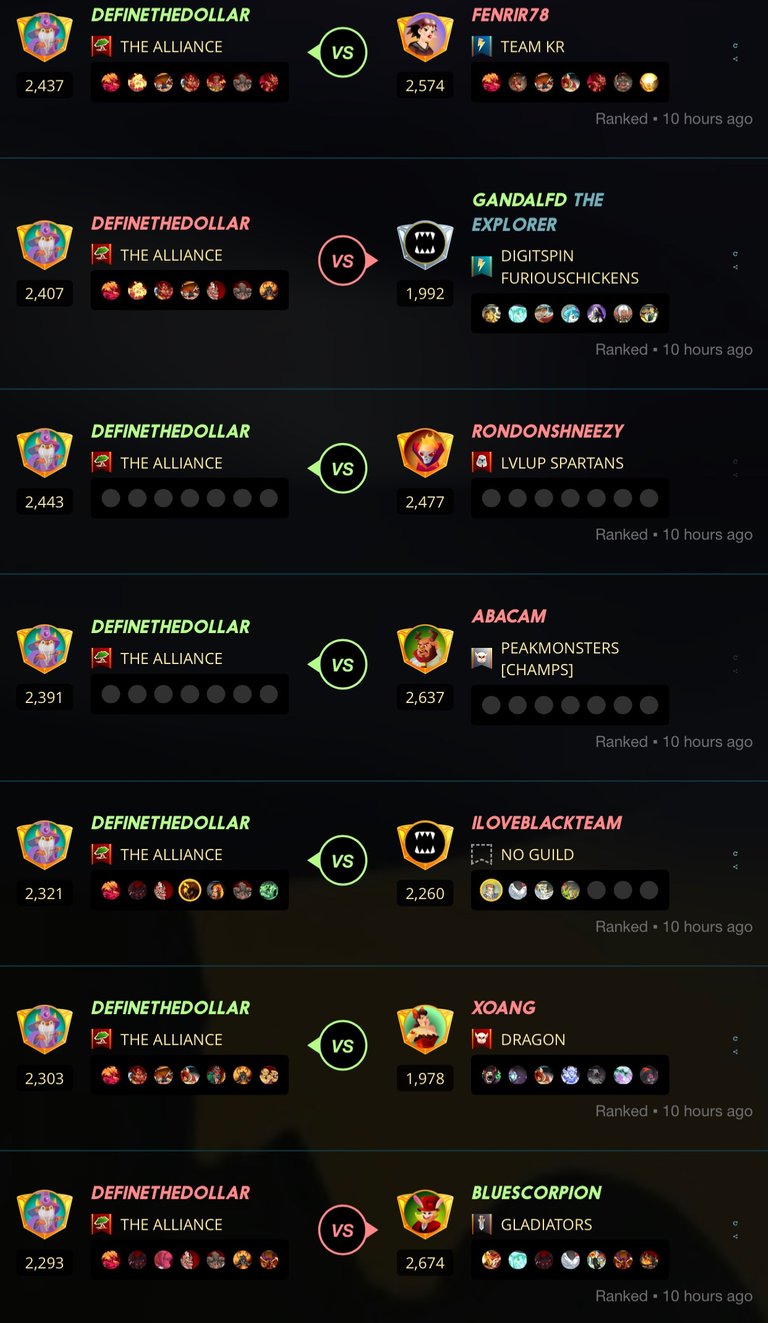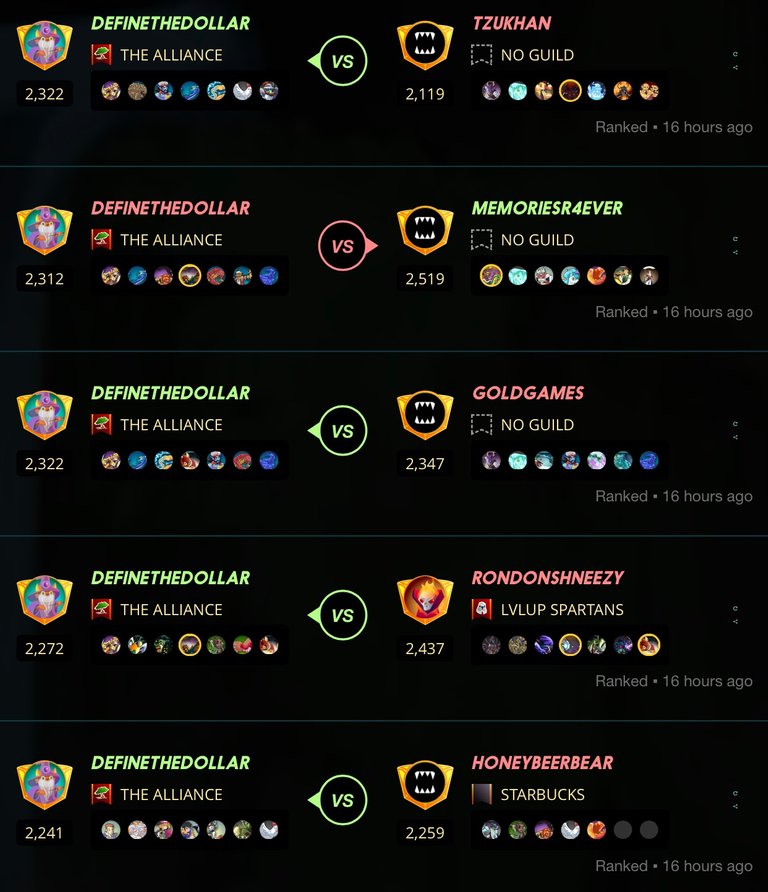 Got a few more cards, at least something to show for my time spent: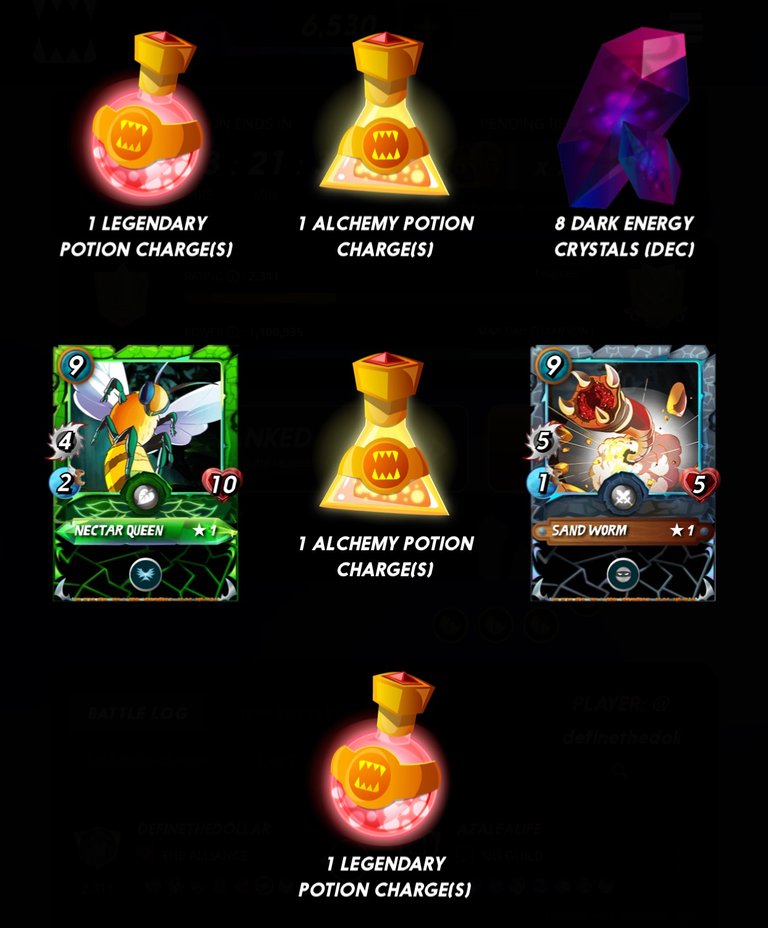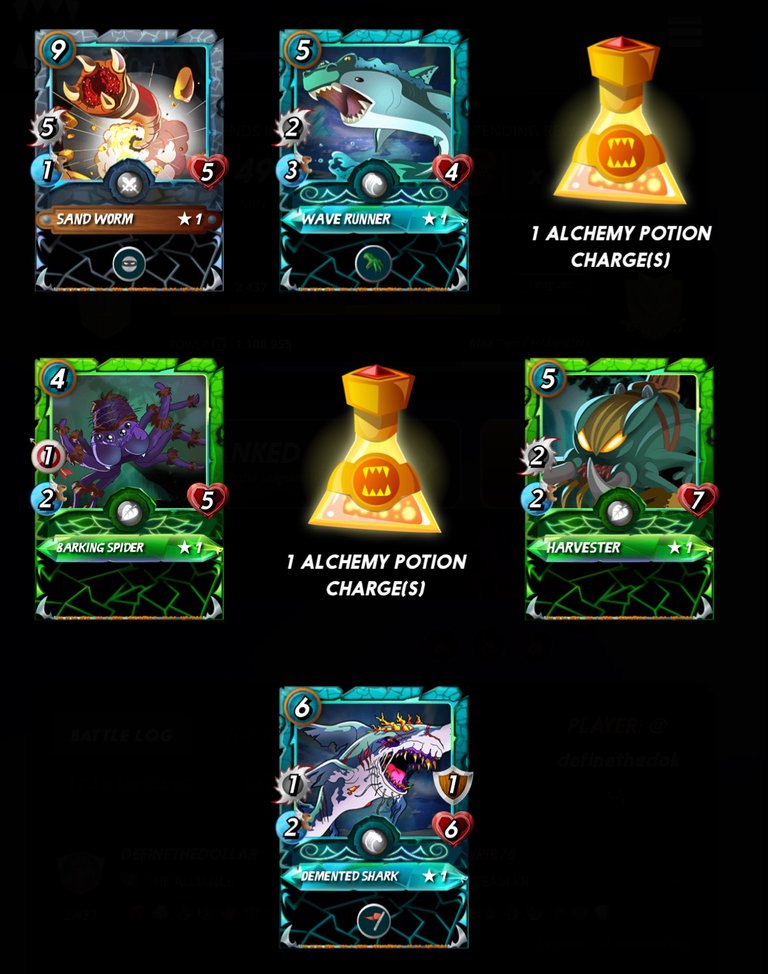 Starting to build up a nice nest egg of DEC as well...I checked around on the market some, but didn't find anything available that struck my fancy. It's burning a hole in my pocket a bit; might donate some more to the guild.
---
Got my stats for last week. Mostly red and the greens aren't by much. 😢 I do have that nice #DoubleDay showing there, though.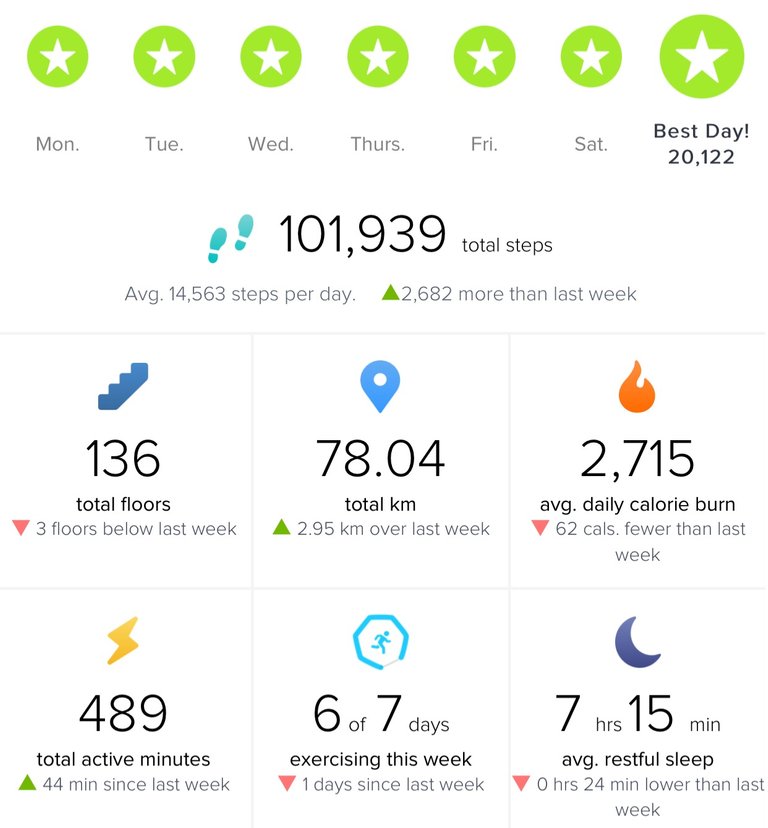 ---
Average Last 7 Days: 15,004
Lifetime Average: 15,263
10k per Day Streak: 79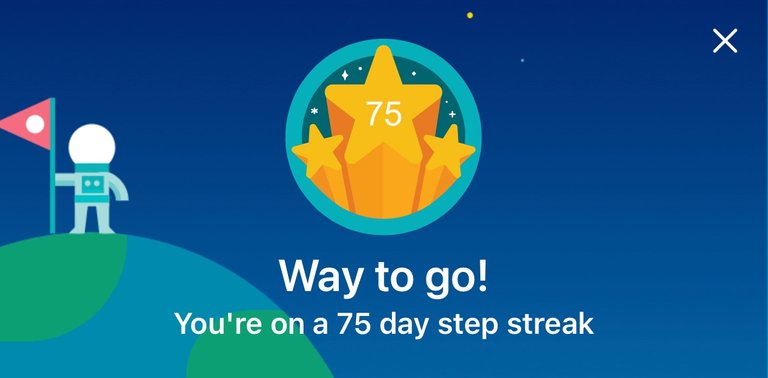 Longest Streak: 204

Distance on shoes: 423.02 km
Distance on hikers: 64.92 km
#AutomaticWin Tally: 345
#AutomaticWin Streak: 0
Longest Streak: 19
#TripleTen Tally: 118
#TripleTen Streak: 0
Longest Streak: 7
#DoubleDay Tally: 166
#DoubleDay Streak: 0
Longest Streak: 5
Highest Floors: 120
Highest Daily Steps: 41,528
Zombies evaded: 0/0
Mindfulness Diary:
Health: 86%
Satisfaction: 89%
Energy: 85%
Productivity: 76%
---
Referrals: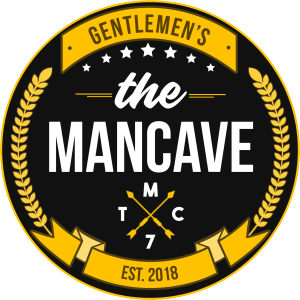 Power up and Hive on!