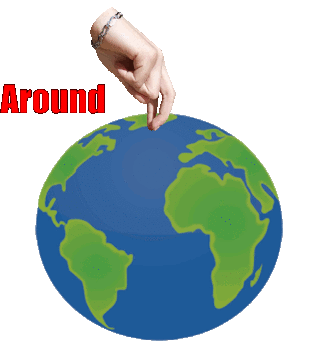 (Google translate from Czech)
One Czech song sings: "Time flies like crazy… ..".
Before one hopes, the week is gone. For the last fourteen weeks, Friday night has been the announcement of a new round of the competition. I will stick to it. As you may have noticed, the name has changed and I'm starting to count from the beginning.
In previous rounds, I have verified that the rules are an obstacle. Therefore, the competition will continue under a new name and with only one rule. At the same time, I open the competition to all HIVE users.
It is still true that I want to travel the world with the help of your photos. Also, I still want to support novice users of ACTIFIT.
Technical side of the competition:
The first and only rule is to use the #aroundworld tag
Evaluation criteria:
use of the #aroundworld tag 1 point
daily report for Actifit 1 point
balance of AFIT tokens <10,000 1 point
picture from your neighborhood 1point
picture with description (place, country of acquisition) 2points
I will evaluate the contestants' points according to the criteria written above. The first three best rated entries will be duly rewarded.
Rewards will be paid from the earnings (HBD) of the announcement of each round of the competition. So far, 0.290 HBD is available and will be broken down as follows:
1 place 50%
2 place 30%
3 place 20%
In addition, 100 AFIT tokens will be distributed to Actifit users per daily report with a picture and description of the activity location as follows:
1 place 50 AFIT
2nd place 30 AFIT
3 place 20 AFIT
You can achieve two prizes in one competition :-). So don't hesitate and start taking pictures.
The deadline for this round is Friday, May 22, 2020 at 8:00 PM (Prague).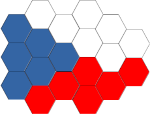 V jedné české písničce se zpívá: "Čas letí jako bláznivý …..".
Než se člověk naděje, je týden pryč. Posledních čtrnáct týdnů patřil páteční večer vyhlášení nového kola soutěže. Budu se toho držet i nadále. Jak jste si všimli, změnil se název a začínám počítat od začátku.
V předcházejících kolech jsem si ověřil, že pravidla jsou překážkou. Proto bude soutěž pokračovat pod novým názvem a jen s jedním pravidlem. Zároveň soutěž otevírám pro všechny uživatele HIVE.
Stále platí, že chci s pomocí vašich fotografií procestovat svět. Také stále platí, že chci podpořit začínající uživatele aplikace ACTIFIT.
Technická stránka soutěže:
První a jediné pravidlo je použít značku #aroundworld
Kritéria hodnocení:
použití značky #aroundworld 1 bod
denní hlášení pro Actifit 1 bod
zůstatek tokenů AFIT < 10 000 1 bod
obrázek z vašeho okolí 1 bod
obrázek s popisem (místo, stát pořízení) 2 body
Soutěžící příspěvky bodově ohodnotím podle výše napsaných kritérií. První tři nejlépe hodnocené příspěvky budou náležitě odměněny.
Odměny budou vyplaceny z výdělku (HBD) vyhlášení každého kola soutěže. Zatím je k dispozici 0.290 HBD a budou rozděleny takto:
1 místo 50%
2 místo 30%
3 místo 20%
Navíc bude rozděleno 100 AFIT tokenů uživatelům aplikace Actifit za denní hlášení s obrázkem a popisem místa aktivity takto:
1 místo 50 AFIT
2 místo 30 AFIT
3 místo 20 AFIT
Můžete tak dosáhnout na dvě odměny v jedné soutěži :-). Tak neváhejte a začněte fotit.
Uzávěrka tohoto kola je v pátek 22.5.2020 ve 20:00 (Praha).



created by @xlisto