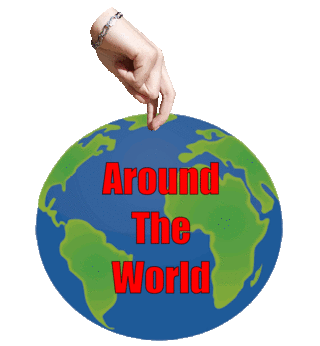 (Google translate from Czech)
Do you know the motto of the lazy: "What can you do today, boldly put off until tomorrow"?
Sometimes I use it too. But I will definitely not postpone this :-).
---
Welcome to the announcement of the twelfth round of the small photo competition

𝓐𝓻𝓸𝓾𝓷𝓭 𝓣𝓱𝓮 𝓦𝓸𝓻𝓵𝓭
The competition is open to all Hive users. I want to travel the world with your photos. I want to see "ordinary" photos of your surroundings or a place where you may spend your vacation. All you need is a simple photo from your mobile phone. It is important to describe the place where the photo was taken.
How to participate?
It's simple. Just use the tag when writing your article or daily report for Actifit

#aroundworld
Use the tag in one of the first five places. For a better overview of your competition photos, insert a link to your article in the comments below this article.
What prizes are waiting for the winner?
first place ... 1 HBD
second place ... 0.5 HBD
third place ... 0.3 HBD
In addition, Actifit users can look forward to a reward in AFIT tokens
first place ... 60 AFIT
second place ... 40 AFIT
third place ... 30 AFIT
The deadline for the twelfth round of the competition will be August 7, 2020 at 20:00 CET.
Don't follow the motto of the lazy from the beginning of the article and start taking competition photos :-).


created by @xlisto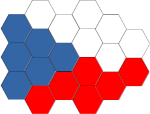 Znáte motto lenochů: "Co můžeš udělat dnes, směle odlož na zítřek"?
Někdy ho také používám. Tohle ale určitě odkládat nebudu :-).
---
Vítejte u vyhlášení dvanáctého kola malé fotografické soutěže

𝓐𝓻𝓸𝓾𝓷𝓭 𝓣𝓱𝓮 𝓦𝓸𝓻𝓵𝓭
Soutěž je určena pro všechny uživatele Hive. Chci pomocí vašich fotografií procestovat svět. Chci vidět "obyčejné" fotografie vašeho okolí nebo místa, kde třeba trávíte dovolenou. Stačí obyčejné foto z mobilu. Důležitý je popis místa, kde byla fotografie pořízena.
Jak se zúčastnit?
Je to jednoduché. Stačí při psaní vašeho článku nebo denního hlášení pro Actifit použít značku

#aroundworld
Značku použijte na jednom z prvních pěti míst. Pro můj lepší přehled o vašich soutěžních fotogafiích, vložte do komentářů pod tímto článkem odkaz na váš článek.
Jaké ceny čekají na výherce?
první místo … 1 HBD
druhé místo … 0.5 HBD
třetí místo … 0.3 HBD
Uživatelé aplikace Actifit se mohou navíc těšit na odměnu v AFIT tokenech
první místo … 60 AFIT
druhé místo … 40 AFIT
třetí místo … 30 AFIT
Uzávěrka dvanáctého kola soutěže bude 7.8.2020 ve 20:00 SEČ.
Neřiďte se mottem lenochů z úvodu článku a začněte pořizovat soutěžní fotografie :-).