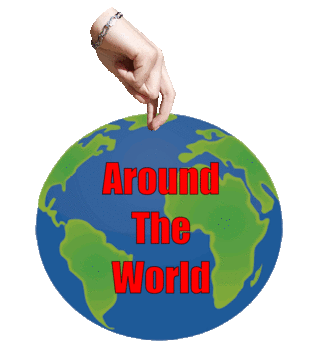 (Google translate from Czech)
Is thirteen a lucky number or does it bring misfortune? Everyone has to decide for themselves :-).
---
Welcome to the announcement of the thirteenth round of the small photo competition

𝓐𝓻𝓸𝓾𝓷𝓭 𝓣𝓱𝓮 𝓦𝓸𝓻𝓵𝓭
What is the competition like?
A simple photo contest for all Hive users. There is no need for professional pictures, just a photo of your surroundings from a mobile phone.
I want to travel the world with your help. Your photos will fill my map of "known" places in the world. I must admit that my map is full of unknown places. Thanks to your photos, I have discovered some places in Europe and one place in Asia. I don't have any photos from other continents yet.


What are the rewards?
first plac ... 1 HBD
second place ... 0.6 HBD
third place ... 0.4 HBD
in addition, these rewards are prepared for Actifit users
first place ... 60 AFIT
second place ... 40 AFIT
third place ... 30 AFIT


How to participate?
Just follow one rule. Use the tag in your article or daily report for Actifit

#aroundworld
For a better overview of your competition photos, it is advisable to insert a link to your photo in the comments below this article and write the above mark in one of the first five places.
Your photo should have a description of where you took it.
If you are writing your competition entry under a community brand, you need to place the #aroundworld brand from 1 to 4 positions. This is the only way to ensure that I do not miss your competition photo :-).
The deadline for the thirteenth round of the competition is Friday, August 14, 2020 at 20:00 CET.
---
The last two rounds of the competition were rich in links. I hope that "thirteen" will not discourage you and I will be lucky to have new places on my map :-)




created by @xlisto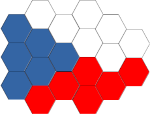 Je třináctka šťastné číslo nebo přináší neštěstí? To si musí každý rozhodnout sám :-).
---


Vítejte u vyhlášení třináctého kola malé foto soutěže

𝓐𝓻𝓸𝓾𝓷𝓭 𝓣𝓱𝓮 𝓦𝓸𝓻𝓵𝓭
Jaká je to soutěž?
Jednoduchá fotografická soutěž pro všechny uživatele Hive. Není potřeba profesionálních snímků, stačí foto vašeho okolí z mobilu.
Chci s vaší pomocí procestovat svět. Vaše fotografie zaplní mou mapu "poznaných" míst ve světě. Musím přiznat, že má mapa je plná nepoznaných míst. Mám, díky vašim fotografiím, odhalena některá místa v Evropě a jedno místo v Asii. Zatím nemám žádné fotografie z ostatních světadílů.
Jaké jsou odměny?
první místo … 1 HBD
druhé místo … 0.6 HBD
třetí místo … 0.4 HBD
pro uživatele aplikace Actifit jsou navíc připraveny tyto odměny
první místo … 60 AFIT
druhé místo … 40 AFIT
třetí místo … 30 AFIT


Jak se zúčastnit?
Stačí dodržet jediné pravidlo. Ve své článku nebo denním hlášení pro Actifit použít značku

#aroundworld
Pro můj lepší přehled o vašich soutěžních fotografiích je vhodné vložit do komentářů pod tento článek odkaz na vaši fotografii a výše uvedenou značku napsat na jednom z prvních pěti míst.
Vaše fotografie by měla mít popis s místem pořízení.
Pokud píšete váš soutěžní příspěvek pod komunitní značkou, je potřeba značku #aroundworld umístit od 1 do 4 pozice. Jen tak si zabezpečíte, že vaši soutěžní fotografii nepřehlédnu :-).
Uzávěrka třináctého kola soutěže je v pátek 14.8.2020 ve 20:00 SEČ.
---


Poslední dvě kola soutěže byla bohatá na odkazy. Doufám, že vás neodradí "třináctka" a já tak budu mít štěstí na nová místa do mé mapy :-)