(Google translate from Czech)
Time. Some have little, others have it, and some just have it. I personally "can't catch up" :-).
---
Welcome to the announcement of the twentieth round of a simple photo competition for all Hive users
𝓐𝓻𝓸𝓾𝓷𝓭 𝓣𝓱𝓮 𝓦𝓸𝓻𝓵𝓭
---


Because I can't "catch up", I'll take it fast today.
Conditions of participation?
Simple. There is only one rule. Use a tag

#aroundworld
A few recommendations.
Place the tag in one of the first five places, provide the competition photo with a description of the place where you took it and insert a link to your article or a daily report for Actifit in the comments to this article. I will have a better overview of your participation in the competition.
---
Rewards?
They will :-)
_First place ... 1 HBD
____Second place ... 0.6 HBD
________Third place ... 0.4 HBD
In addition, Actifit users receive AFIT tokens.
________First place ... 100 AFIT
____Second place ... 60 AFIT
_Third place ... 40 AFIT
---
---
I don't know how to manage time. All I know is that the length of daylight is shortening and the time for taking competition photos is also shortening. The deadline for this round is October 2, 2020 at 20:00 CET.




created by @xlisto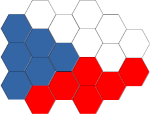 Čas. Někdo ho má málo, jinému přebývá a někdo ho má tak akorát. Já osobně "nestíhám" :-).
---
Vítejte u vyhlášení dvacátého kola jednoduché fotografické soutěže pro všechny uživatele Hive
𝓐𝓻𝓸𝓾𝓷𝓭 𝓣𝓱𝓮 𝓦𝓸𝓻𝓵𝓭
---


Protože "nestíhám", vezmu to dnes rychle.
Podmínky účasti?
Jednoduché. Platí jediné pravidlo. Použít značku

#aroundworld
K tomu pár doporučení.
Značku umístěte na jedno z prvních pěti míst, soutěžní fotografii opatřete popisem místa, kde jste ji pořídili a vložte odkaz na váš článek nebo denní hlášení pro Actifit do komentáře k tomuto článku. Budu tak mít o vaší účasti v soutěži lepší přehled.
---
Odměny?
Budou :-)
_První místo ... 1 HBD
____Druhé místo ... 0.6 HBD
________Třetí místo …. 0.4 HBD
Uživatelé aplikace Actifit obdrží navíc i tokeny AFIT.
________První místo ... 100 AFIT
_____Druhé místo ... 60 AFIT
_Třetí místo ... 40 AFIT
---
---
Nevím, jak kdo umí hospodařit s časem. Vím jen, že se krátí délka denního světla a krátí se i čas na pořízení soutěžních fotografií. Uzávěrka tohoto kola je 2.10.2020 ve 20:00 SEČ.