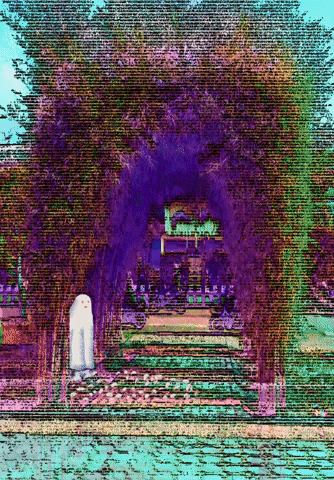 Hello everyone there. I hope you have a beautiful day.
on this occasion I would like to share
My collage art
the figure of one pocong that appeared on the cereal even went so fast.
there is no time for him to stop and always walk and walk.
sometimes I have to make sure to make something better to see.
Original photo here