Hi guys!
"Abbey Road" is my tribute to The Beatles, it was made in my mobile phone with Sony Sketch App for Android and is inspired in the cover of The Beatles album with the same name and shows the group walking across the street's zebra crossing.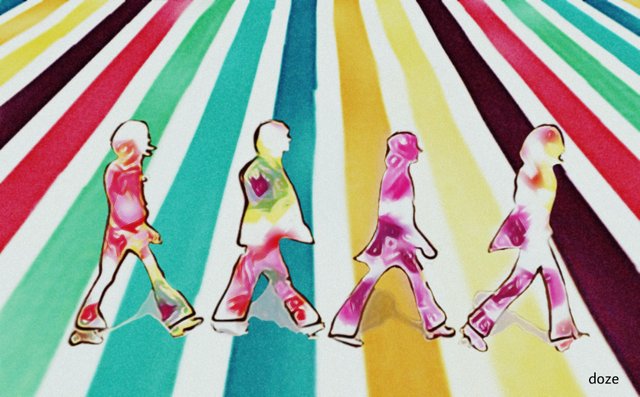 I have changed the traditional zebra crossing by a colorful rainbow stripes to symbolize diversity, tolerance and peace.
Hope you appreciate it!
Stay cool and see ya!
This post will be shared in my Twitter account with the hashtag #posh (Proof of Share) in support to @ocd initiative to promote Steem Blockchain in social networks.