Hey there everyone!
Mona Lisa Selfie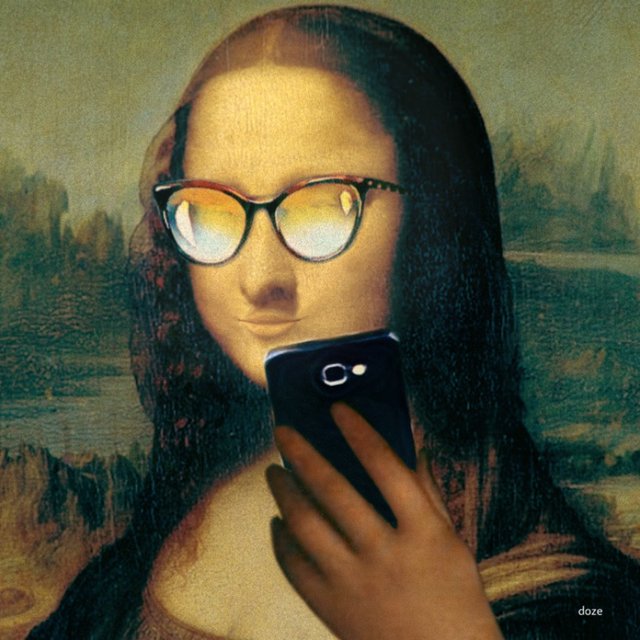 Because we leave in a world of selfies and duck faces lol today I decide to participate with a collage finished with mobile draw (smartphone).
I picked the image below and used PicsArt App for Android.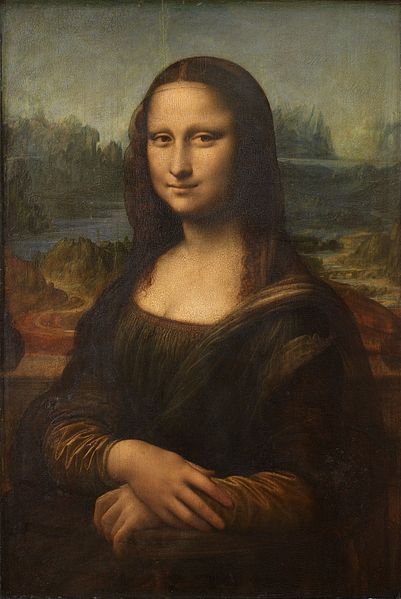 First I've added the glasses, available inside PicsArt, change the mouth and give it some filters till it fits well in the Mona Lisa original image.
After that, I've cut and copy the hand to be positioned in the right place.
Next step was save the file and open it in Sony Sketch App also for Android, draw the smartphone in a top layer, save it again and open it again in PicsArt.
Finally I did some filters retouch to everything looks fine in terms of colors and texture and some light in the face.
And that it! Here is the result.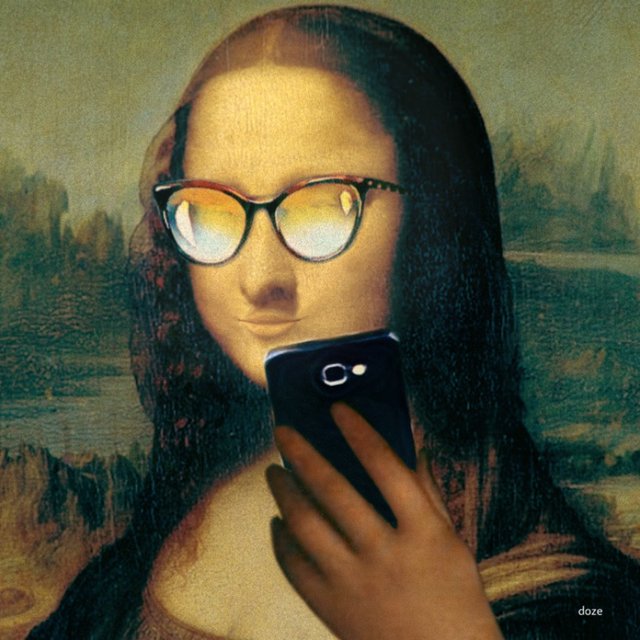 Hope you like it, thanks for following me and support my mobile artwork!
This post will be shared in my Twitter account with the hashtag #posh in support to @ocd initiative (Proof of Share) to promote Steem Blockchain in social networks.