Hi everyone!
"The Sunset Way" is my recent mobile artwork, it was made in my mobile phone (Huawei P20 Lite) with Sony Sketch App for Android, for final texture and dust I used PicsArt App also for Android, I've used a simple capacitive touch pen but in most cases I like to work with the finger.
Sunsets is one of my favorite subject to my artworks, you can imagine how much I love the sunset 😁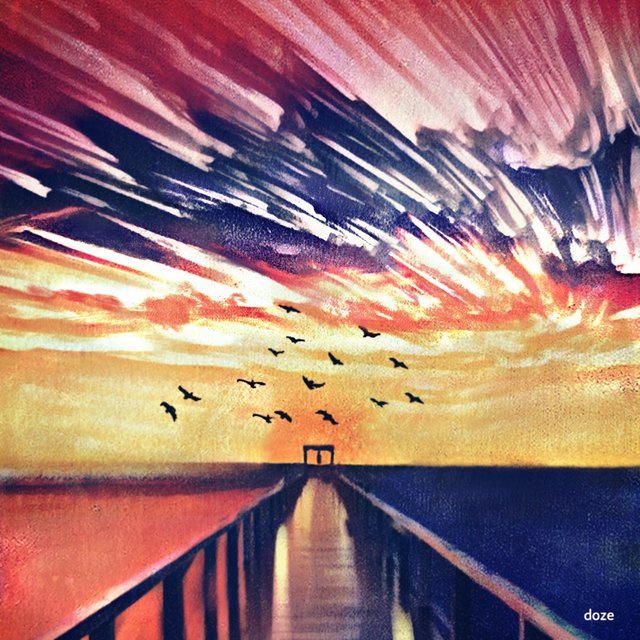 For those who want to start drawing in mobile, this two apps that I use are excellents and don't worry is not harder as it seems, if you insist and try and try and try, you will see results and I'm waiting to see them 😉
Thanks for following me and support my mobile artwork!
This post will be shared in my Twitter account with the hashtag #posh in support to the initiative "Proof of Share" from @ocd team to promote Steem Blockchain in social networks.
STEEM ON!