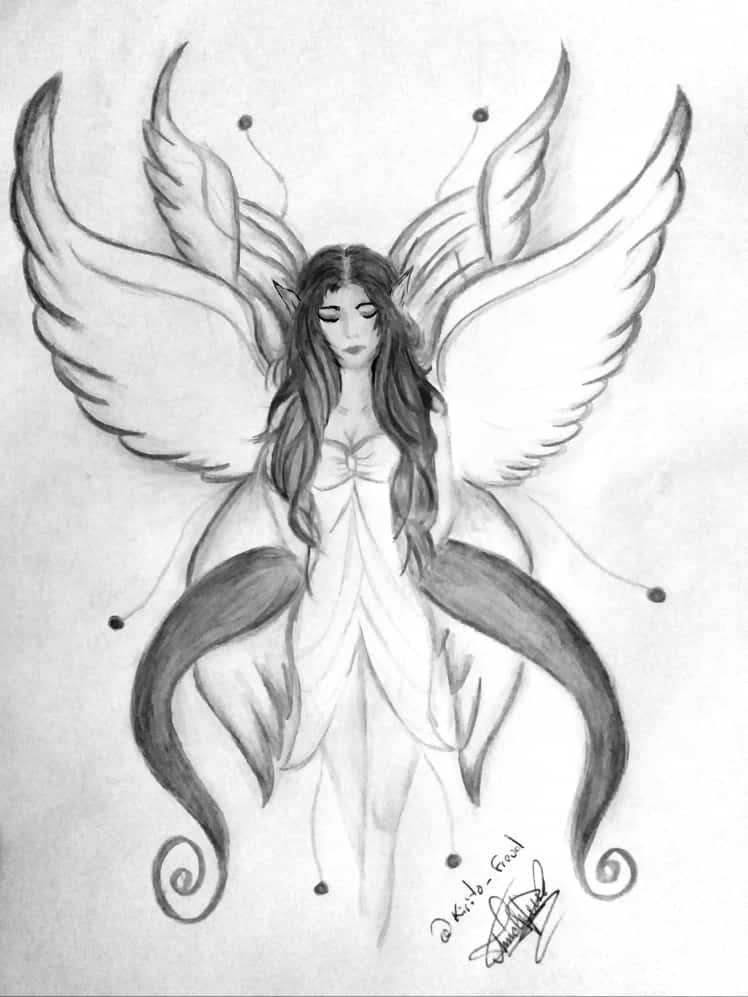 All my life I've loved mythology, anything to do with gods. Besides, I have always thought that there are beings in death that protect us, but also angels that take care of us daily.
When I was making this original sketch, I was inspired both by my personal tastes and by the need to thank life, or that spirit that has always accompanied me on my journey.
I made it feminine because I feel that it is full of the best and most humble qualities of a being.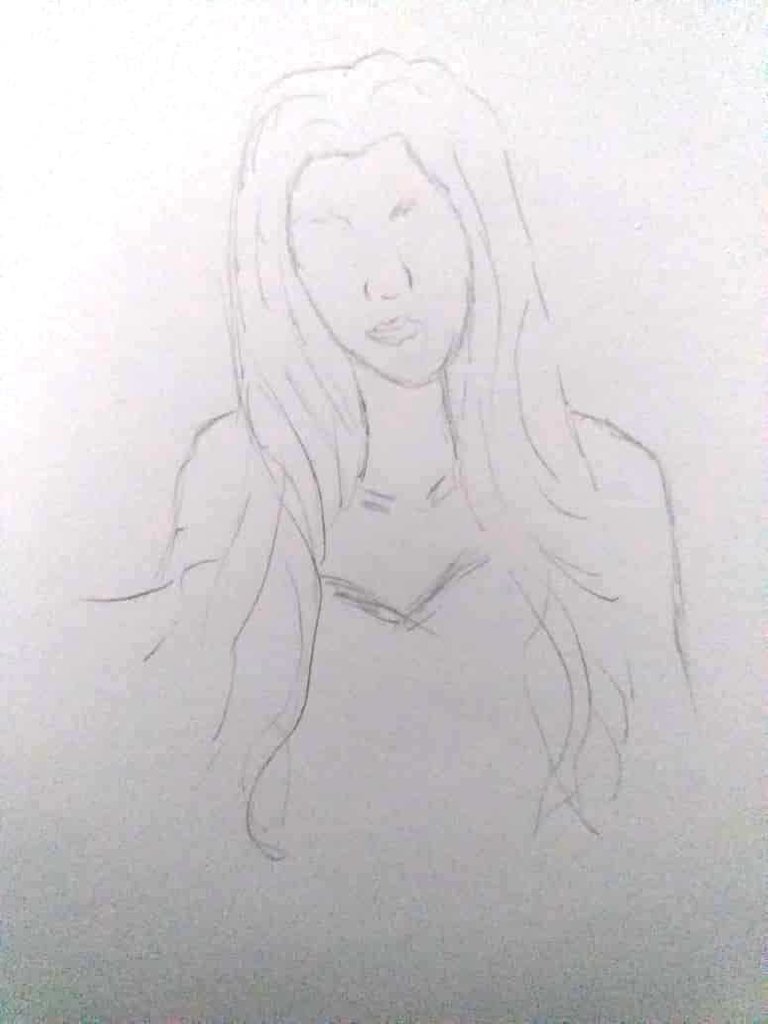 So first I started to tracing his beautiful face and body.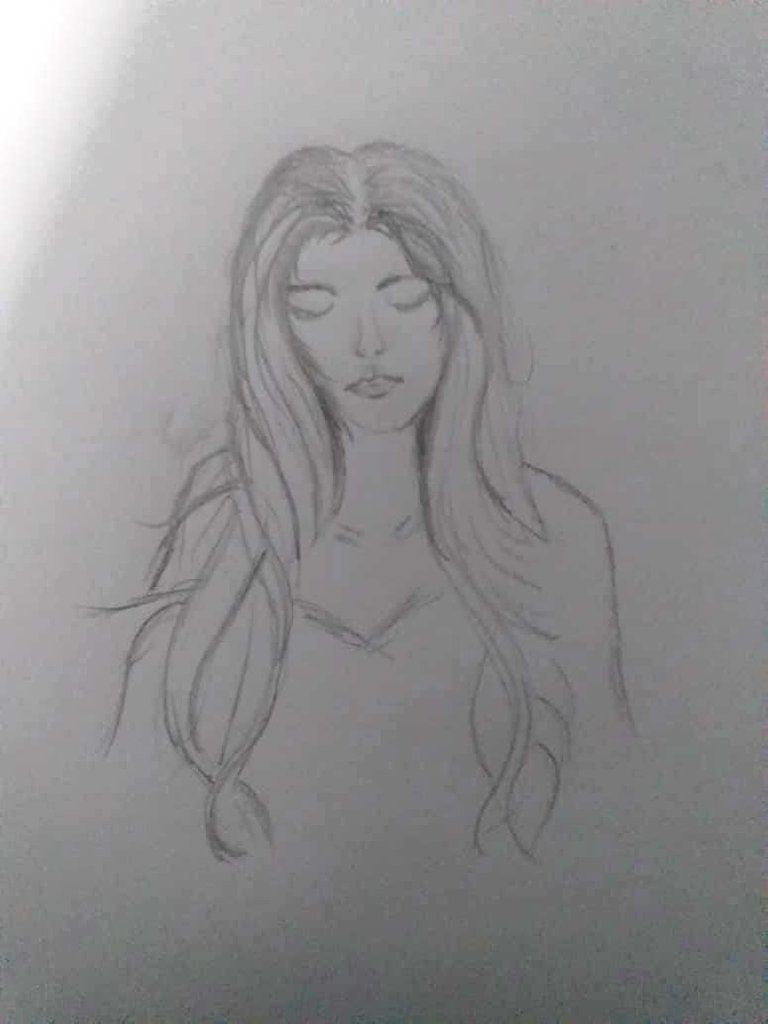 Then your beautiful wings that represent for my freedom.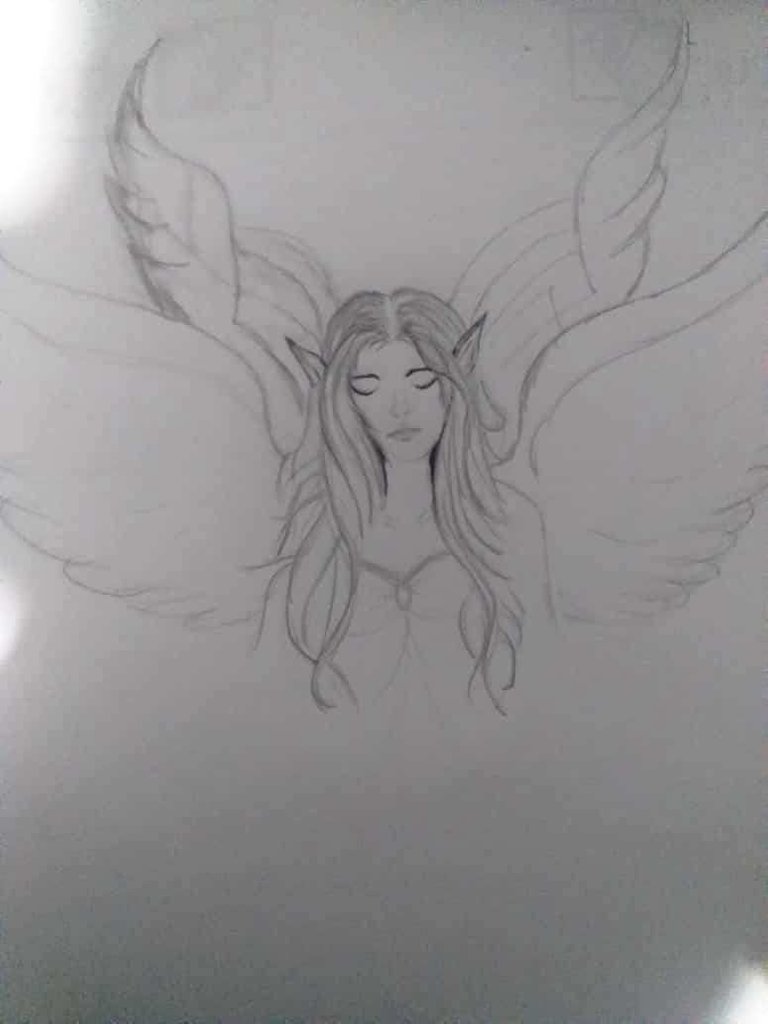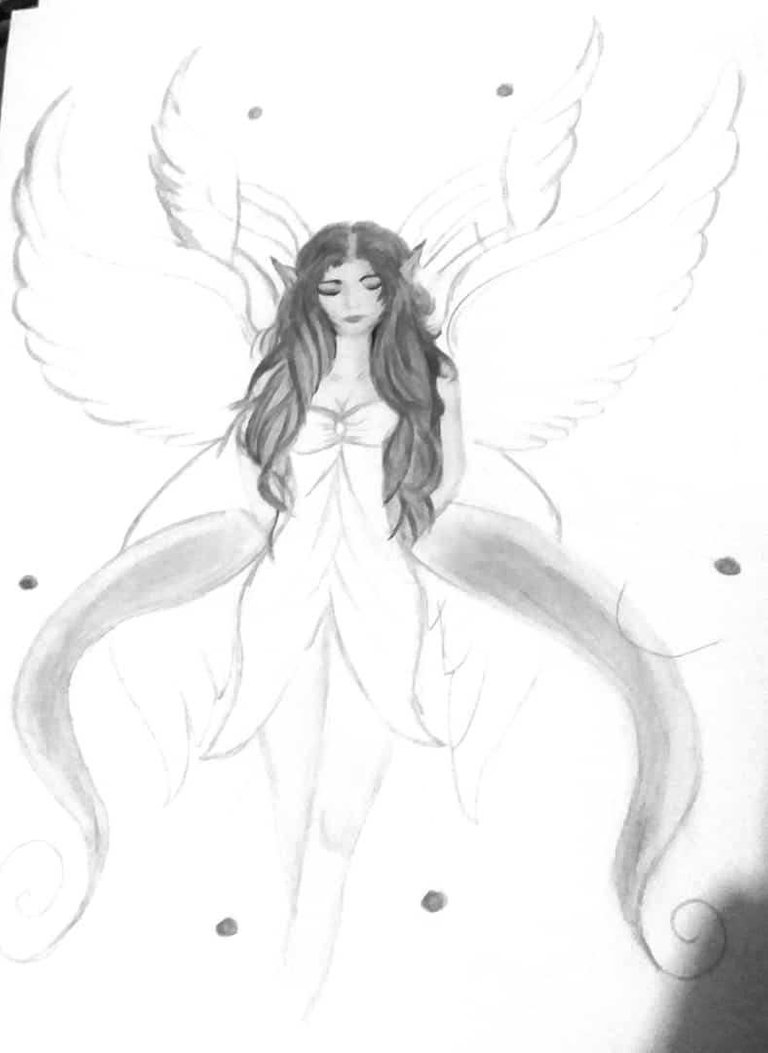 Until I obtained what in my mind was drawn according to what I felt about this mythological being. This time I didn't want to use shading or accentuate its characteristics, so that it would represent humility. I would have liked to give it some color but for now it is what I have at my disposal, although with your support I have been able to obtain good rewards with which I will be able to buy my materials.
Gif