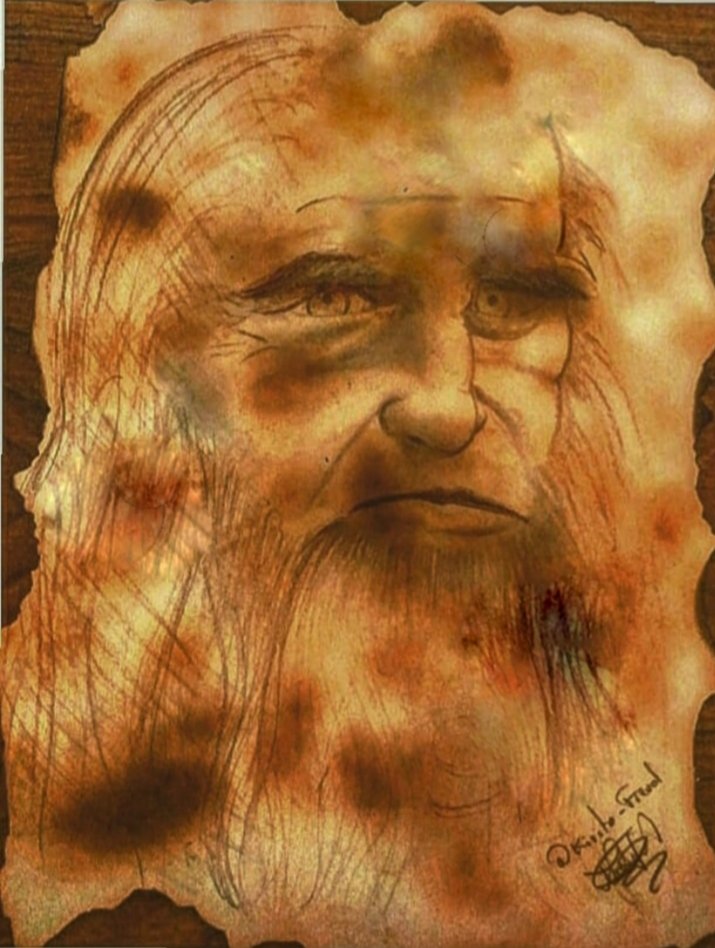 En ciertas ocasiones dedico tiempo ha enseñar a niños y jóvenes que se interesan por la pintura y el dibujo, casualmente en estos días un joven me pregunto qué me motivaba o inspiraba a pintar, hoy por hoy hay infinidades de app para dibujar y muchos artistas gráficos pero remontando a tiempos atrás le dije lo influenciado que yo estaba por los trabajos de Leonardo Da Vinci, pintor, escultor, arquitecto, ingeniero e investigador italiano y una de las figuras más representativas del Renacimiento, donde en aquel tiempo no existían aplicaciones ni colores definidos solo la pintura y la mezcla de colores para dar otros tonos y enfoques.
En este caso quise recrear una de sus obras su autorretrato que realizó en sus últimos años de vida a diferencia del original que fue hecho con tiza roja, utilice mis materiales preferidos (lápiz de grafito) una vez que di los rasgos a la dibujo, utilice fuego sobre el papel de dibujo para dar ese color a papiro viejo también quemando las orillas para dar un efecto de desgaste, este dibujo lo he realizado en varias oportunidades con diferentes materiales, me falta utilizar los materiales originales de la obra que se que en otra oportunidad lo haré, también suelo motivar a esos jóvenes, no necesariamente tiene que ser realismo en una obra para que sea un gran trabajo, sino lo que se quiere trasmitir con ella, acá les dejo este dibujo del autorretrato de Leonardo Da Vinci.
In certain occasions I dedicate time to teach children and young people who are interested in painting and drawing, coincidentally in these days a young man asked me what motivated or inspired me to paint, today there are infinite apps to draw and many graphic artists but going back in time I told him how influenced I was by the works of Leonardo Da Vinci, Italian painter, sculptor, architect, engineer and researcher and one of the most representative figures of the Renaissance, where at that time there were no applications or defined colors only painting and color mixing to give other tones and approaches.
In this case I wanted to recreate one of his works his self-portrait that he made in his last years of life unlike the original that was made with red chalk, I used my favorite materials (graphite pencil) once I gave the features to the drawing, I used fire on the drawing paper to give that color to old papyrus also burning the edges to give a wear effect, I have made this drawing in several opportunities with different materials, I need to use the original materials of the work that I know that in another opportunity I will do it, also I use to motivate those young people, not necessarily it has to be realism in a work so that it is a great work, but what it is wanted to transmit with her, here I leave them this drawing of the self-portrait of Leonardo Da Vinci.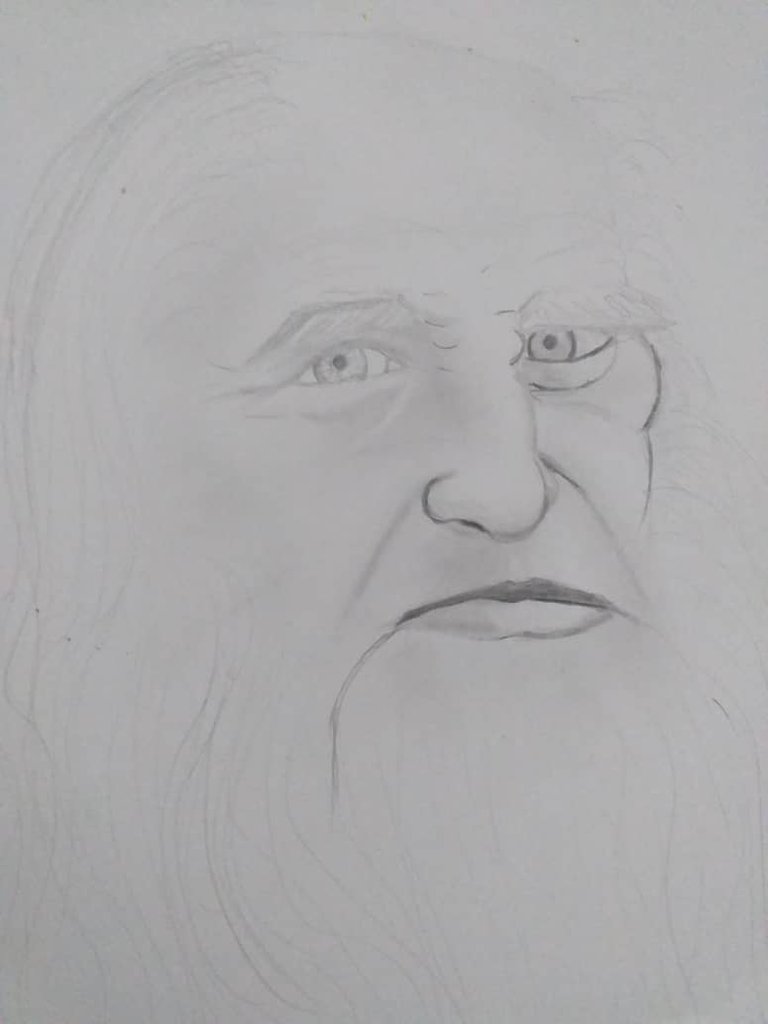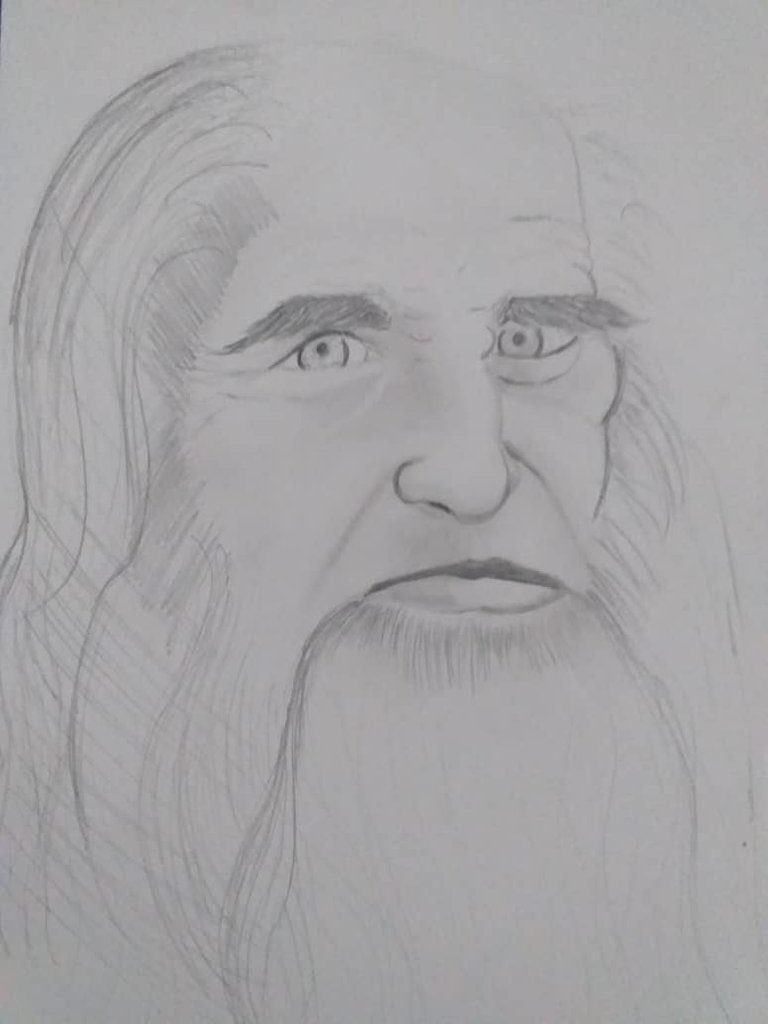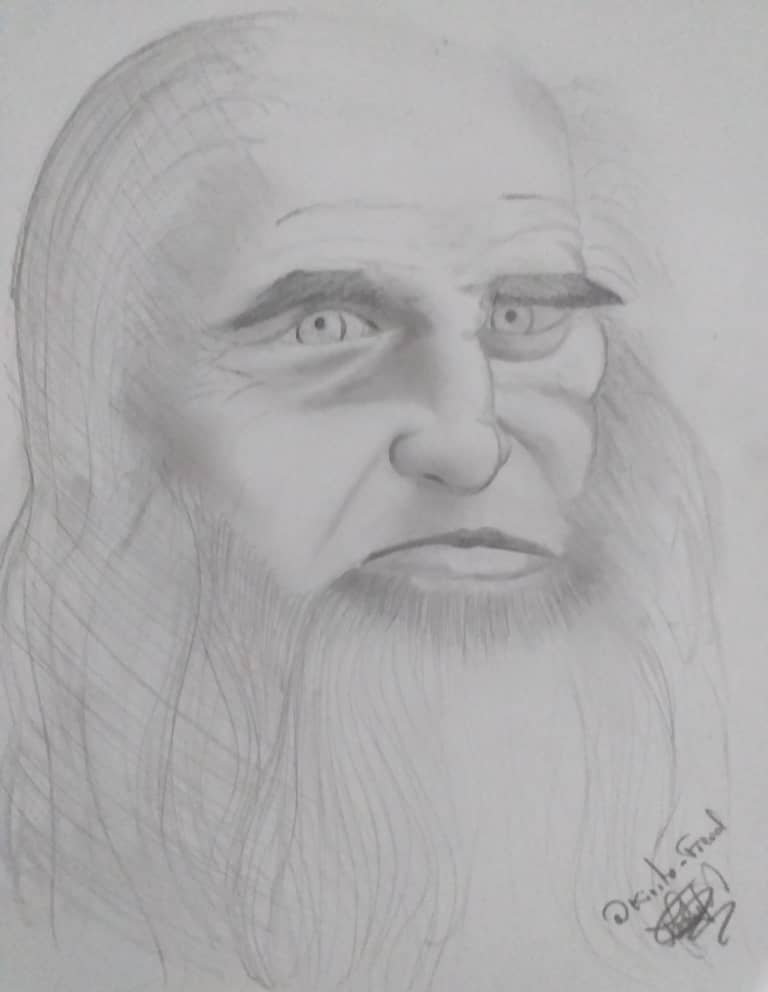 Gif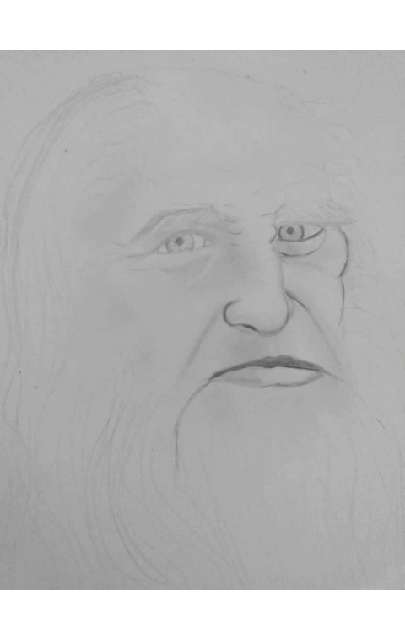 Source