I am posting this particular piece of art again because there's been a lot of change in steemit. In the past few weeks a tons of changed happened in the platform.
Before even if you were making quality content, you couldn't get enough attention to your post. But now, since the bid bots are becoming impossible to use and because the curation reward is now 50%, curators are focusing on actual curation rather than selling their votes. This is probably the greatest thing that happened on this platform.
Before i couldn't even gather 1$ in my art post where i would see people making a post with one or two pictures and getting huge votes(those were bought votes from bidbots). Since i didn't have enough money to invest my post wouldn't get much.
But time have changed. Now the whales are curating manually and authors that actually put some time into making quality post are getting rewarded.
That's why i am posting some of my old artwork that literally didn't get any attention before.
This is one of my favorite portraits. The model is really good looking and his emotion shows such happiness. I believe this is one of my best works.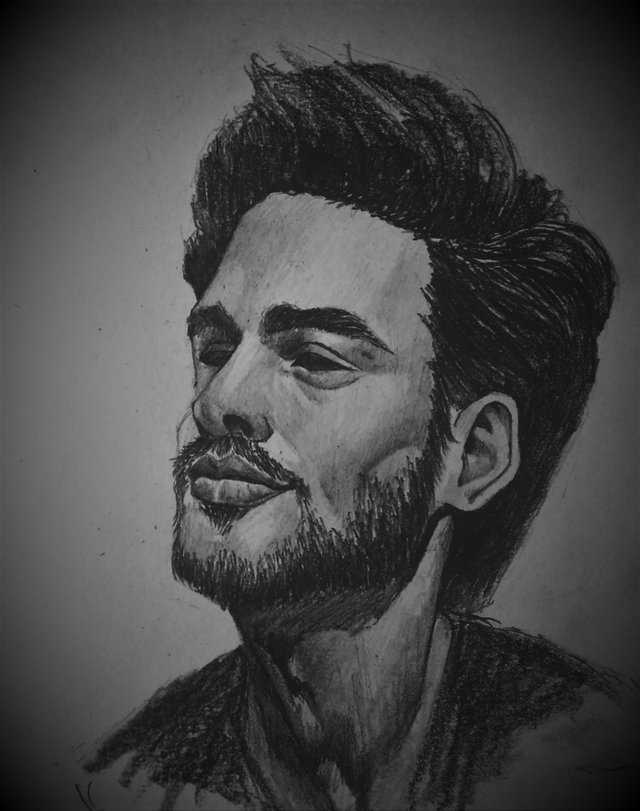 Enjoy.
Here are some process shots: