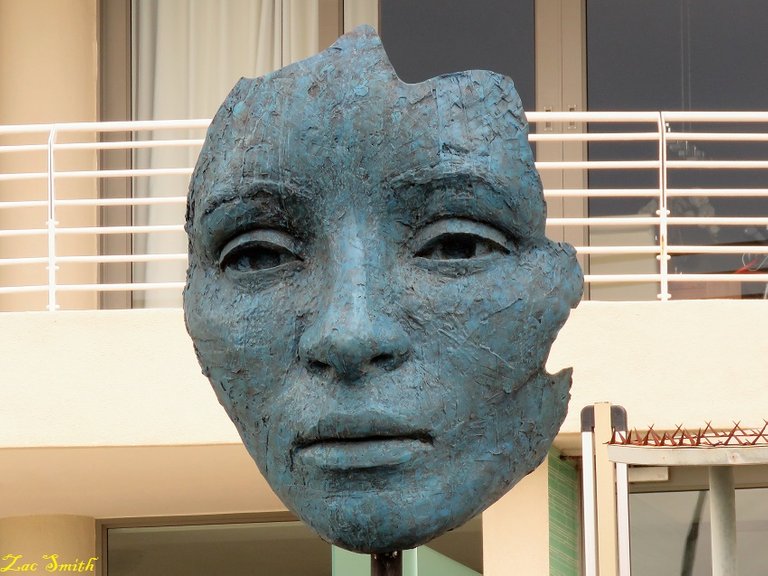 Women were treated as inferior for many years and many were slaves who were forced to serve their masters!
We drove along the beach road and I stopped when I saw the large face staring at me from one of the holiday apartment buildings. She had a far sighted, almost longing appearance and art pieces like this always intrigue me.
So, I took some photos of the place and we moved on.
Today we got entry to a restricted area as I wanted to take photos of some flamingos at a dam in the area and we discovered that there was also a restaurant at the place. Guess what we found behind the restaurant?
Have a look below!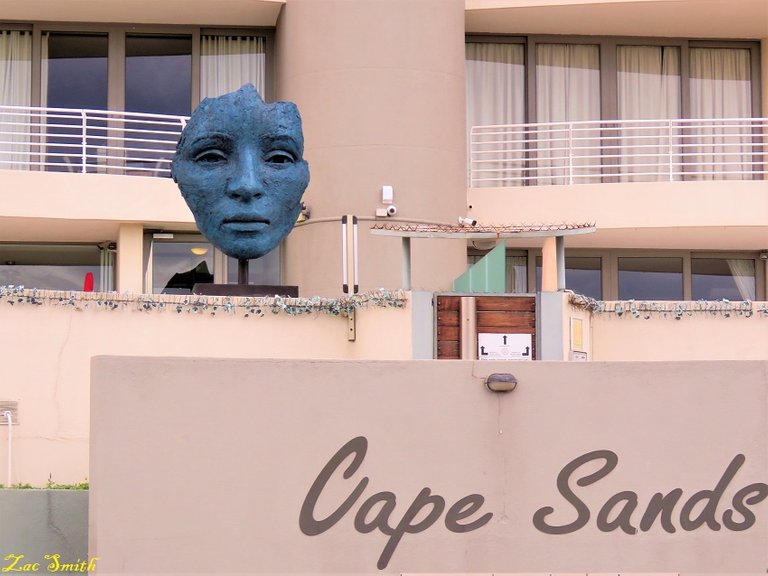 This is the apartment block on beach road with the face at it's entrance!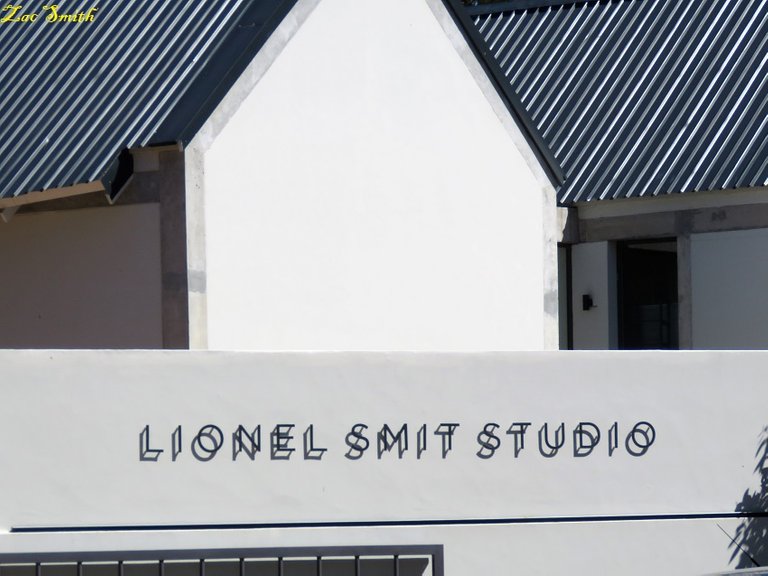 And this sign was what we saw behind the restaurant at the flamingo dam!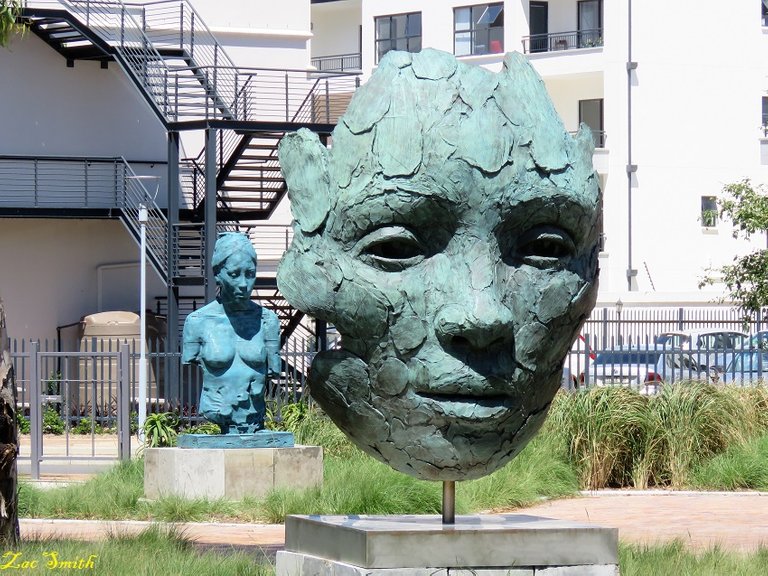 Look what was in the garden of the studio!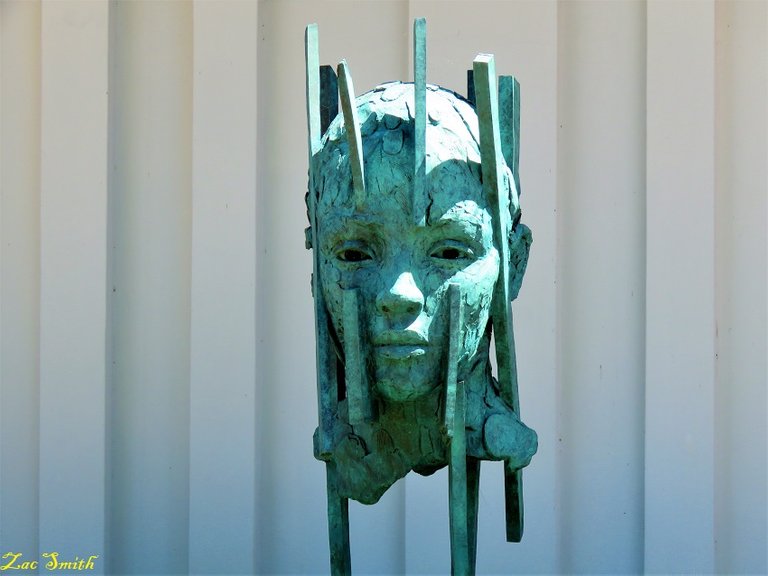 A show of an imprisoned mind.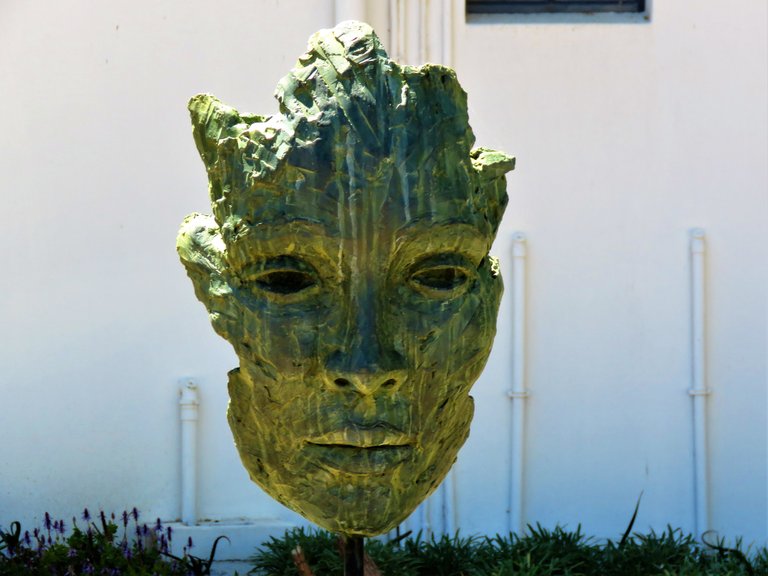 And how beautiful is this face? But Hold on, there is much more!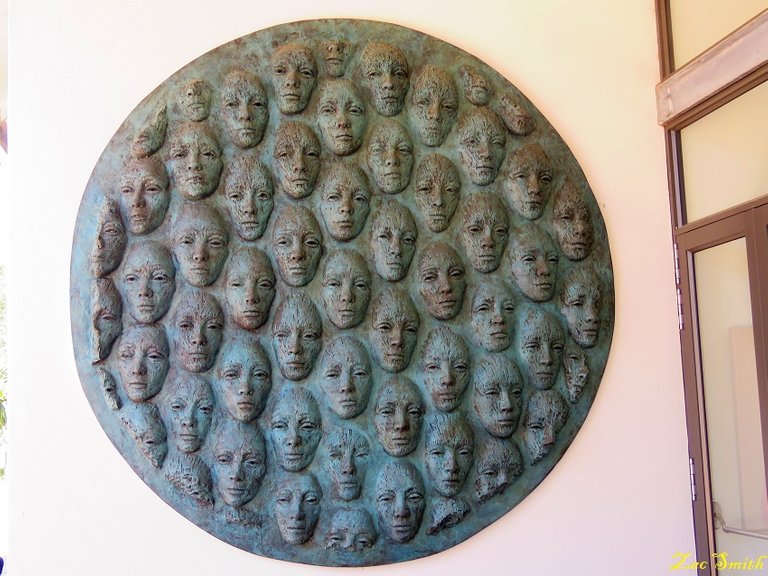 This circular plaque was at the front door of the studio and we entered to ask permission for me to take some photos.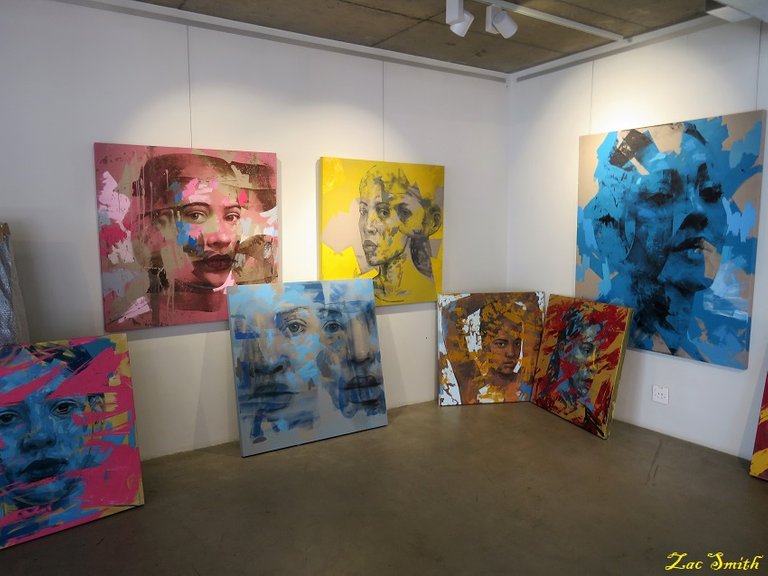 Permission was granted and we walked into another world.
A world of serenity and beauty, but I talk too much.
Rather let the pictures talk to you.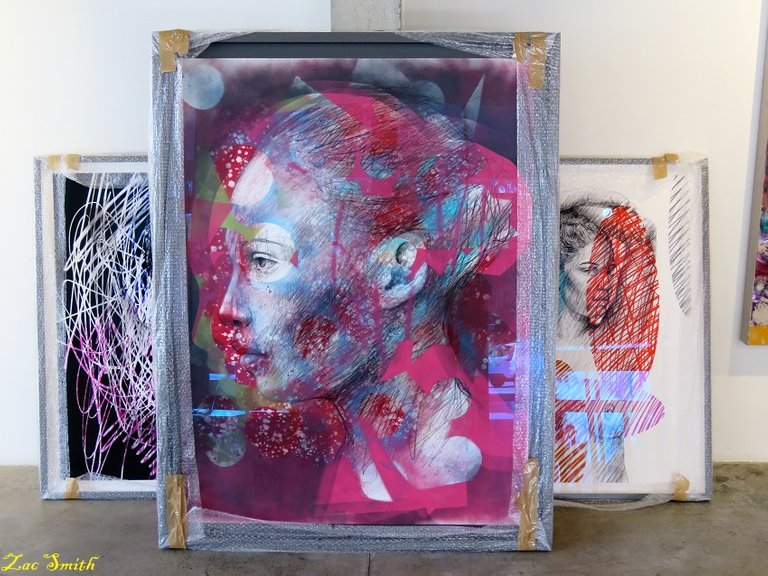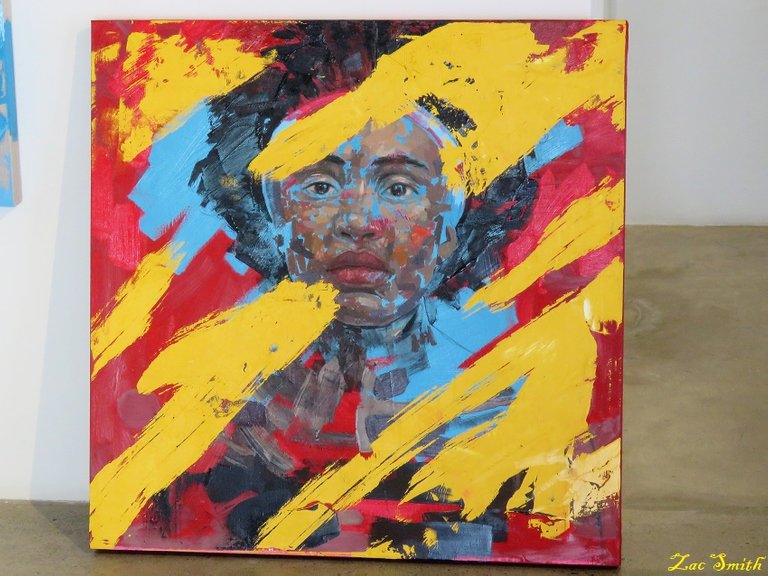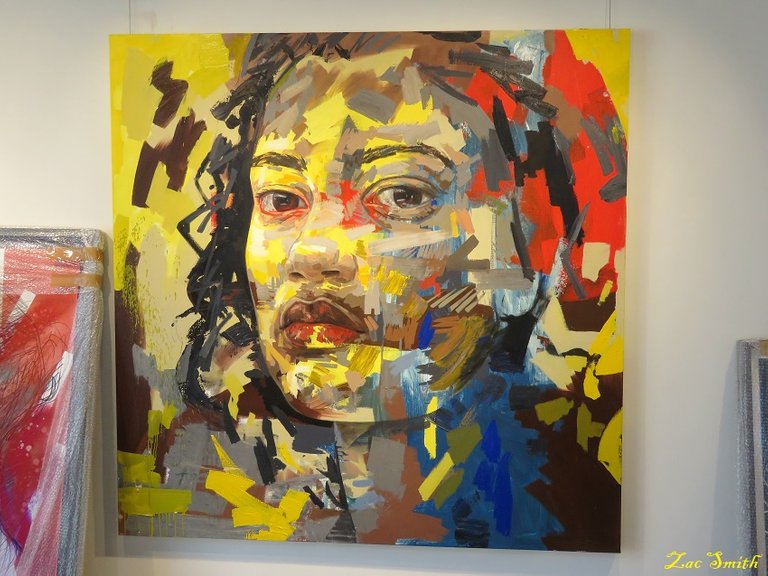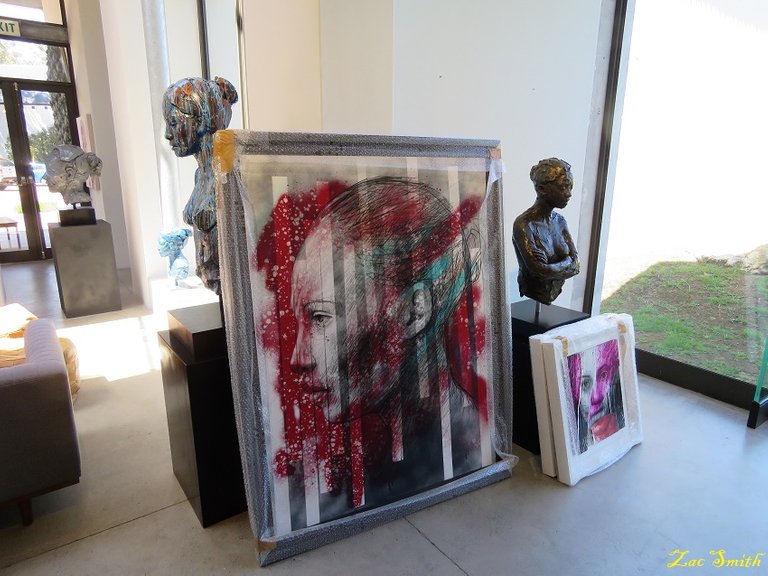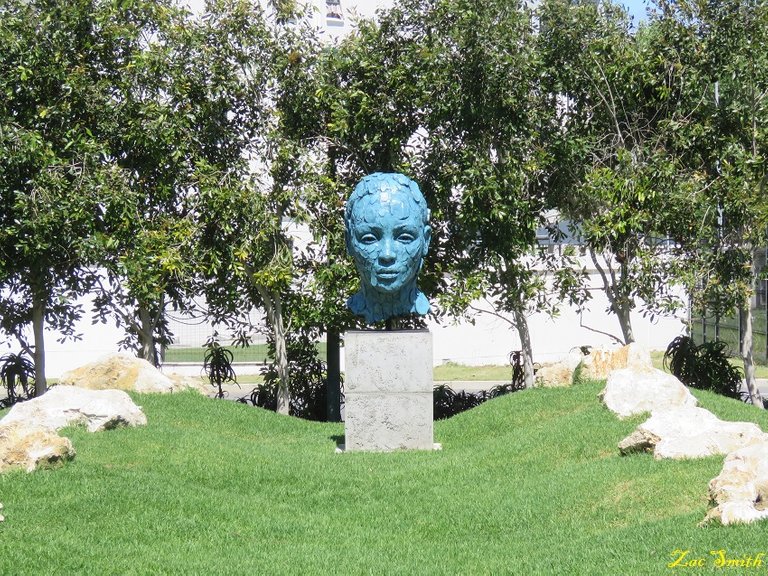 I took this photo through a large window at a side garden!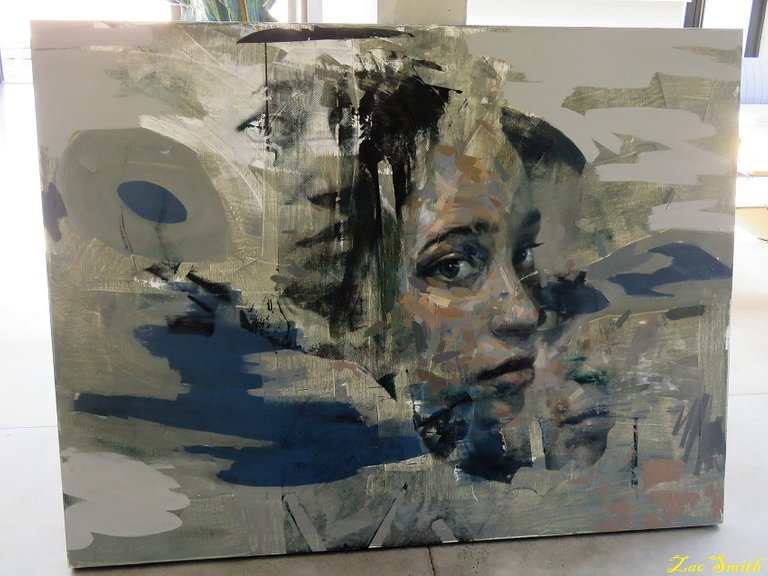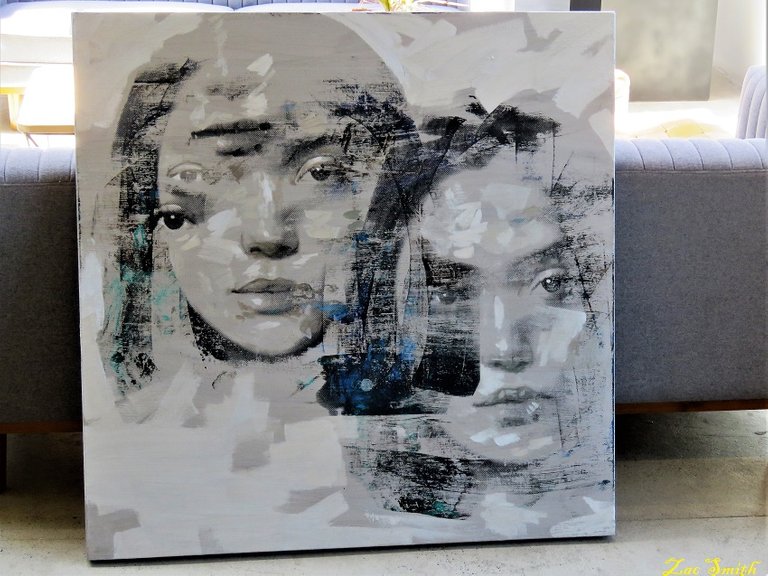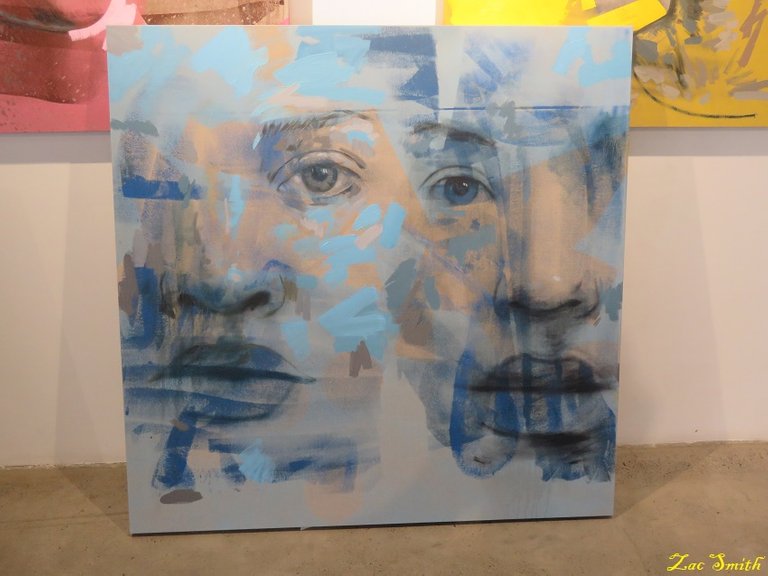 I sensed an almost haunted or maybe a sadness in the eyes of each of the faces!
Or could it be accusing stares?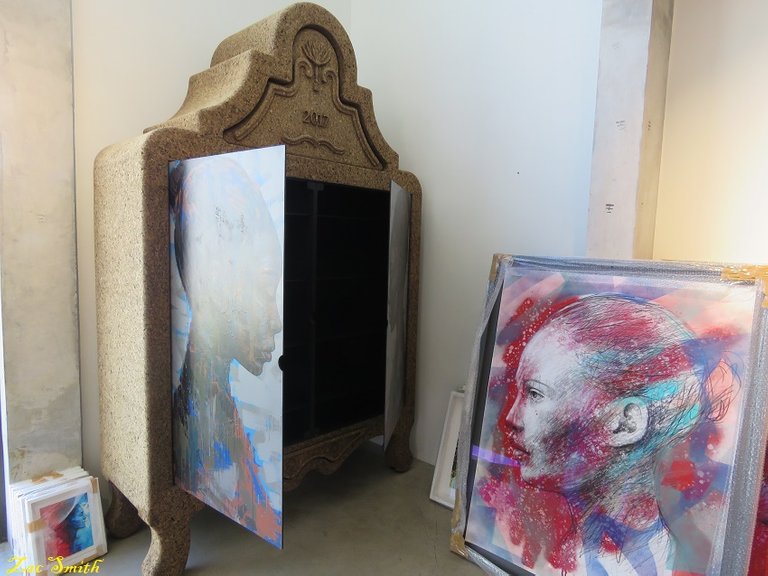 Ever seen a cupboard created from cork?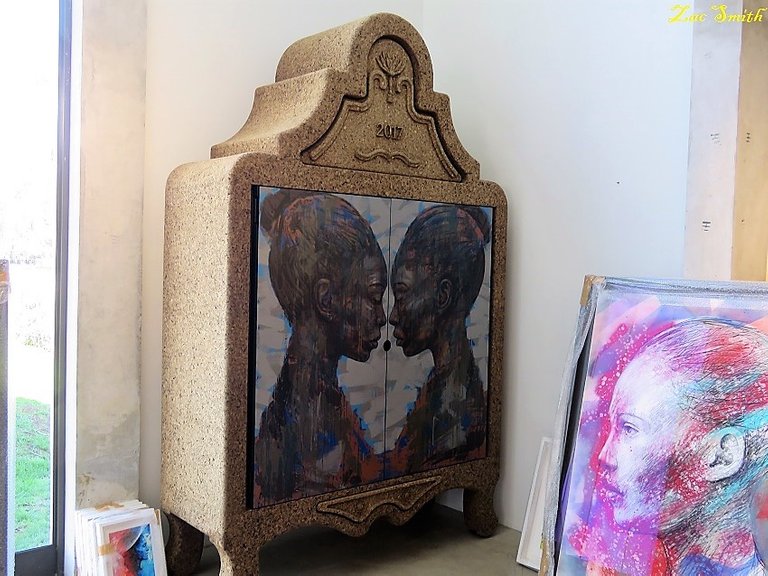 With beautiful arty doors?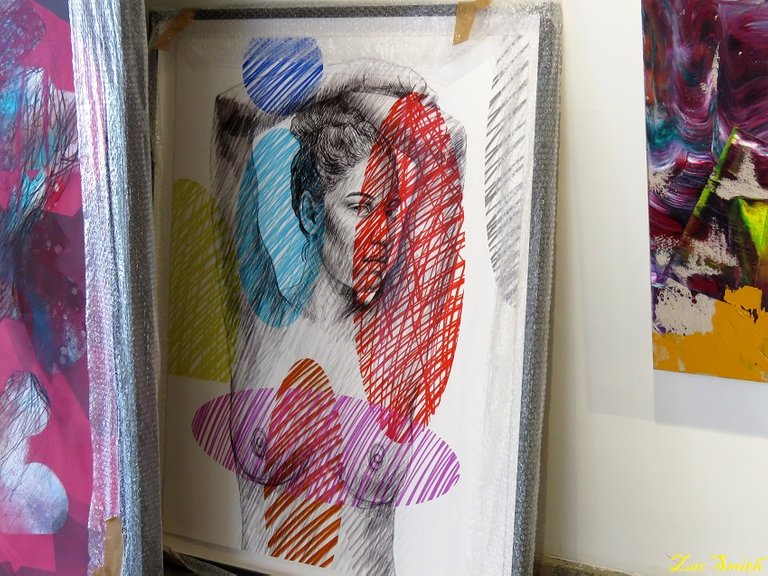 Finally here is a celebration of the beauty of women!
And That's All Folks!
Each human soul that was ever created is beautiful, regardless of the outward appearance. Yes, we have the ravages of age and other issues that each person resents about their bodily looks, but the beauty of the soul within cannot be matched by the purest quality diamond of this world.
It is when I look at these paintings that I see the trials that we all have to endure, but I also see the beauty in life. The two walk together hand in hand to touch and embrace each of us.
Many fought tirelessly for the equality and freedom that women have today!
Beauty is within and the great thing is that nobody can take this beauty from us, as it is our very own.
Allow me to introduce you to the artist:
"Smit's painting Kholiswa has been exhibited at the National Portrait Gallery in London where it received the Viewer's Choice Award, as well as selected as the 'face' of the BP Portrait Award 2013 for all campaigns. In recent years he has also been honoured with a Ministerial Award from the Department of Culture for Visual Art. A highlight of his career has been the publication of one of his paintings on the cover of Christie's Auction Catalogue.
Over the past 10 years he has established a substantial international following with collectors ranging from the Standard Chartered Bank to Laurence Graff Art Collection at Graff Delaire Wine estate."
You can visit the artist here; https://www.lionelsmit.com/about/
We hope that you have enjoyed the pictures and thank you for visiting a post by @papilloncharity