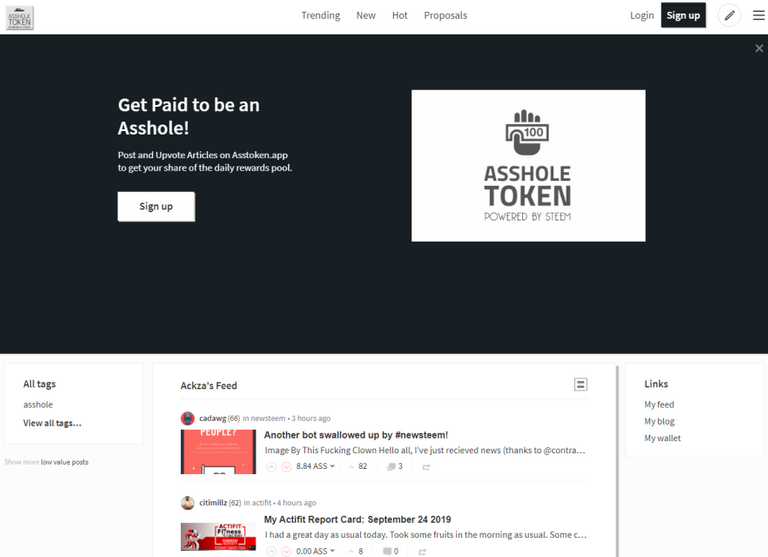 get paid to be an asshole https://Asstoken.app
new Buy orders for ASS token will be paid for with Google Adsesne ads which are just $150 and I may raise some money to pay @aggroed for them so we can start promoting Ass token and giving people a reason for existence. We can become a meme site and get enough traffic that we can end up making the ass token's value come from Advertising as the portion of ad revenue that can go towards buying the token will grow and grow and grow.
Let me know if youd be interested in promoting this website in meme sphere spaces, in 4chan etc, we need /biz posts and I will set aside some of my TASk tokens to bribe people to start making some posts.
The goal is to show @fyrstikken we have built something worthy of him spending money to promote . Once I get Firebox wallet created which is a fork of vessel with steem engine tokens then we can REALLY start selling this idea of steem engine tokens being as good as BTC... we just need a mobile wallet next and our own place on @steemfinex
I will ask @blockchainstudio how much to list ASS token so people can send @steemfinex ASS to get steem back.
Anyway I do believe steem will go back up one day, fyrstikken's booster business will be worth MILLIONS in STEEM alone, AGAIN, and just his UPVOTES will be enough to make posting on ASStoken worth it :D