We sprung into the air, no longer in physical contact with New Zealand itself. The ground dropped away rapidly as we ascended into the bright blue sky climbing higher and higher. Our thoughts turned towards home, our beloved Australia, seeing our cats and planning for our next holiday. OK, so my mind may also have been wondering what I was going to eat on the plane, but that's a whole other post!
So, based on the paragraph above you can probably tell we're on our way home. I used a picture of the helicopter we took to Mt Earnslaw Burn but obviously we're not flying back to Australia in a helo - We are in a plane, a big plane, Melbourne-bound then we'll de-plane, jump on another one and end up in Adelaide around 2130 (9:30pm).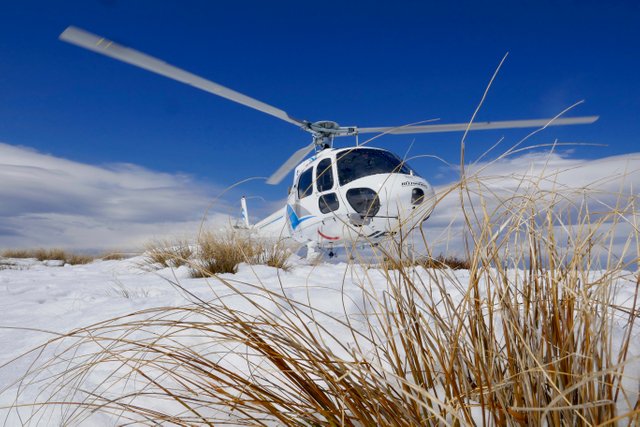 This is the 6-seater Squirrel helicopter that landed us both here in the snow and down in Mt Earnslaw Burn. It was an amazing flight due to the stunning views.
I've been thinking about how to wrap up our vacation here in New Zealand and couldn't seem to come up with anything really creative unfortunately. It's been a really interesting trip for a few reasons and also a very important one considering the reason we are here in the first place.
We came here to celebrate with my wife's mother who survived cancer this year. Since August 2018 she's battled it and, despite coming close to death, managed to pull through. She had never been overseas prior and in one of her darkest moments uttered that she wanted to do so if she managed to survive; She did, and so we did!
When we designed the trip we needed to make sure we were taking her slightly fragile physical shape into account and so our trip wasn't as active as it would have been if it was just Faith and I here. Having said that we still did some pretty cool stuff.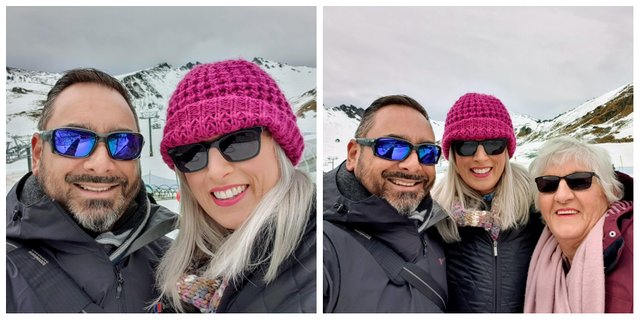 Here we are way above Queenstown at Remarkables ski fields. We hadn't factored this into our trip although I always plan a lot of free time into our vacations for things that look cool and we want to fit in.
Faith and I have travelled a lot, all over the world and within Australia - I'd say we were very well-travelled however with her mum in tow we had to move at a pace suitable to her. I also wanted to make sure the things we did were things she hadn't done before or may not do again. We scheduled some of these activities plus had ample sightseeing and relaxation time as well. Looking back now it's done and dusted I believe we hit the bullseye with the activities, schedule and timing.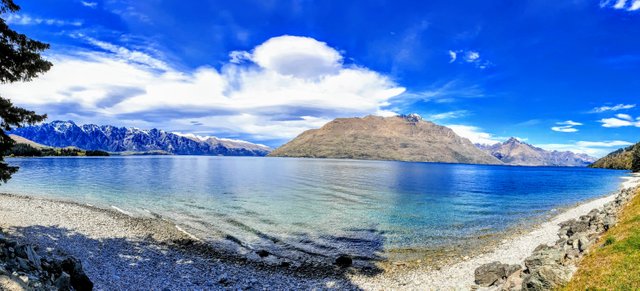 This is a shot I took at Lake Wakatipu which is one of New Zealand's largest lakes at some 80km long. The town of Queenstown, and a few others, lie along its shores.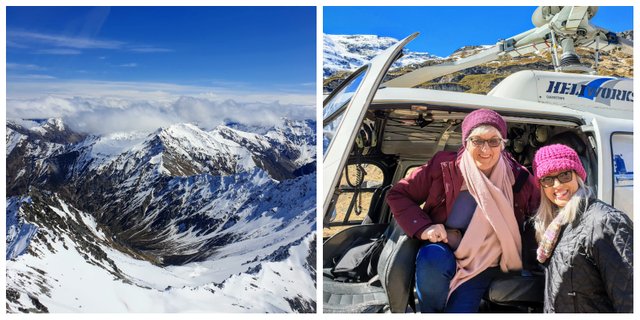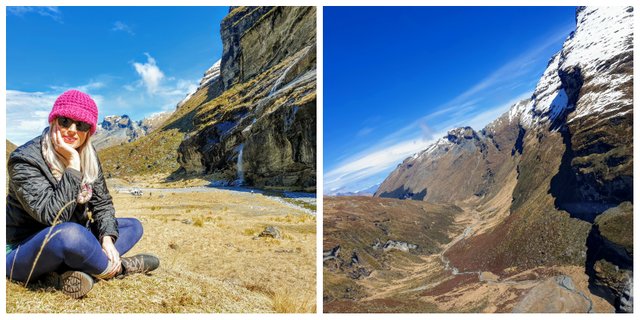 I have so many pictures from the Mt Earnslaw Burn helicopter flight but here's just a few. This is undoubtedly the most favourite thing we did - That's unanimous. read post here
In April when we started to plan this trip we had no budget in mind. We basically said whatever it costs, it costs! Simple. Of course we didn't simply look for the most expensive things to do, just that we didn't want a few extra dollars preventing us from doing something Faith's mum may never get to experience again.
After we planned it all out the entire trip including all flights to and from New Zealand, accommodation, activities, car hire and spending money came out to just a little over $13,000 for the three of us, so around $4300 each. I think that's pretty good considering the return airfare's were $950 each, the helicopter tour was $950 each and the accommodation I booked leaned towards the opulent rather than cost-effective. Have we got $13,000 worth of value? Well, considering Faith's mum could be struck down again and taken away from us I'd have to say a firm yes!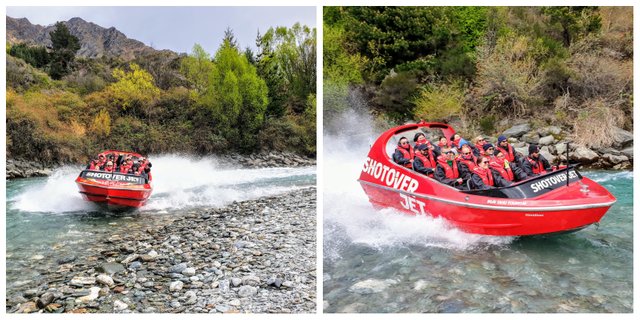 We went on the Shotover Jet boats a couple of times. These boats are insane! read post here
I don't want to bore you too much with all the things we did when we were in New Zealand - Besides, you only need to go back over the last several blogs I did to see what we got up to. I will add a few images for you though, with a little description below.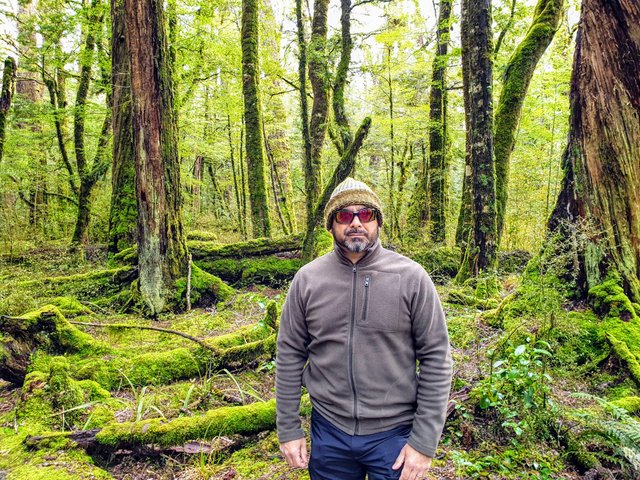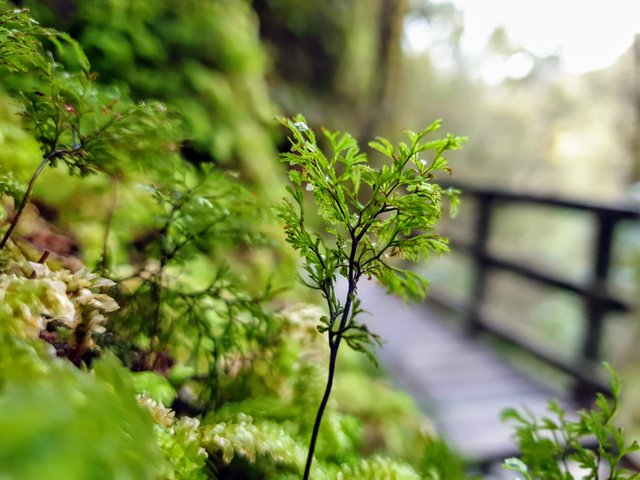 Forest walk on the way to Milford Sound. We found this green forest where everything seemed moss or lichen covered. It was lush, fresh-smelling and very peaceful. Here's me mid-hike.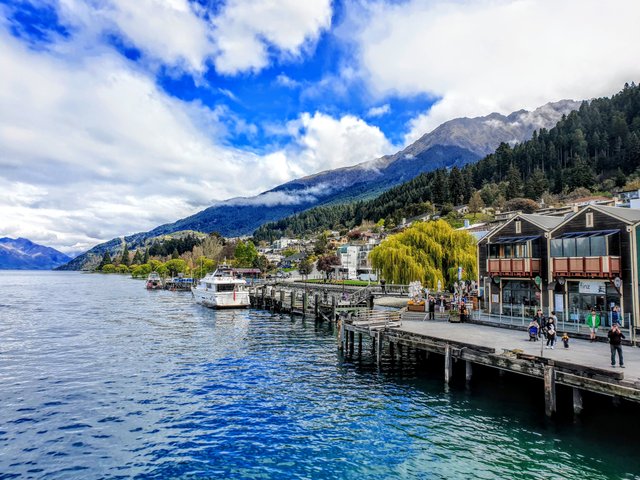 The wharf at Queenstown. We took a cruise on Lake Wakatipu from here. It's a funky little spot with loads of bars and restaurants - A tourist magnet, but a nice place to watch the world go by!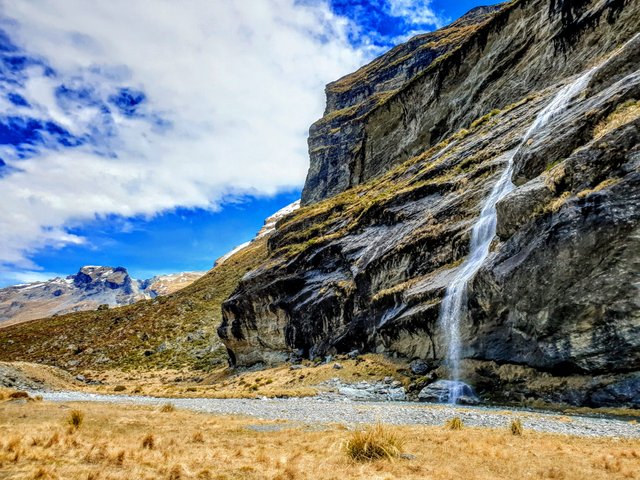 Mt Earnslaw Burn. This was a magical place, and to drop in by helicopter and be the only people there - Even better.

Tunnel Beach, Dunedin. We took a short 1 hour walk down here to check it out. The various colours all combined was pretty cool.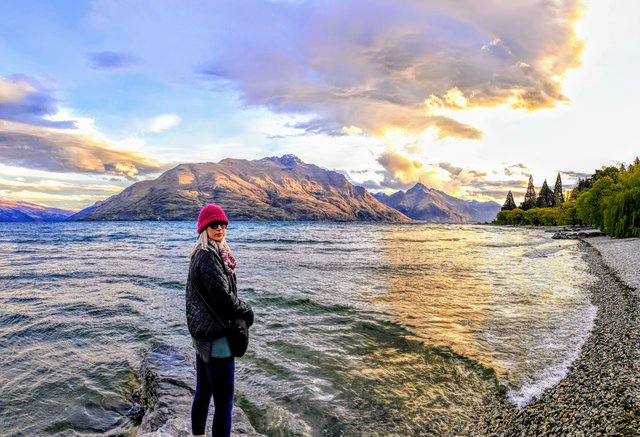 Lake Wakatipu in the evening. We took a walk and judging by Faith's face I think she got sick of me taking photos.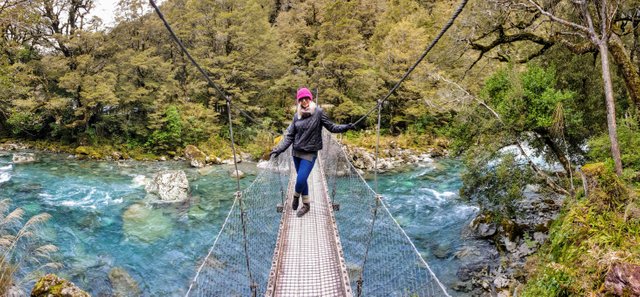 Swing bridge on the way to Lake Marian. The water flowing by is snowmelt, is so clear and is an amazing colour. I think Faith thought she was Queen of the swing bridge. There's that pink beanie again - It seems to be in every single shot of Faith!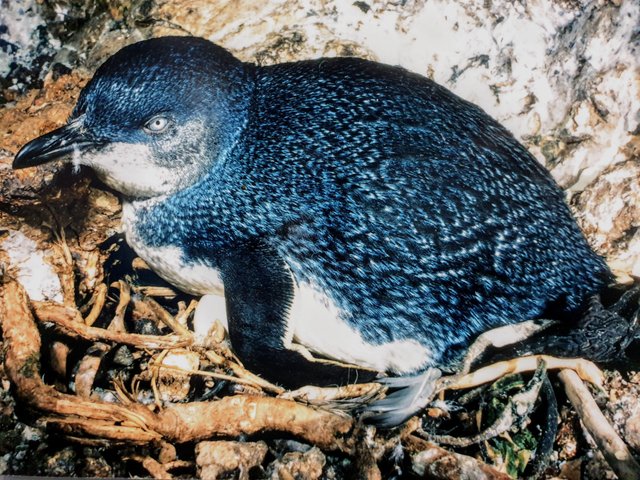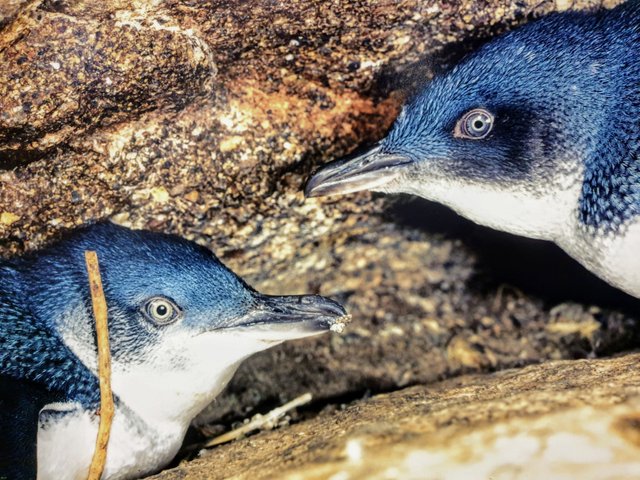 Korora (little blue penguins) at Pilots Beach, Otago Peninsula.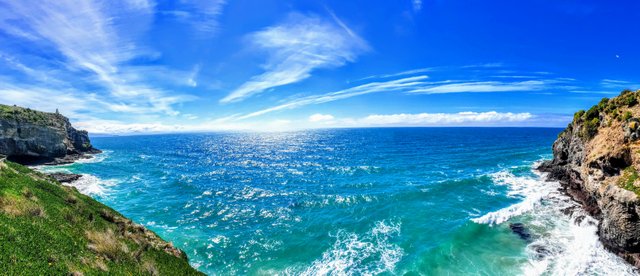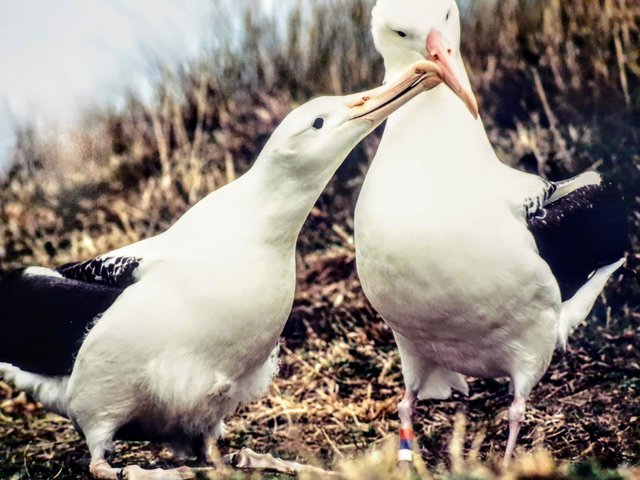 View over the cliffs at the Royal Albatross Centre Taiaroa Head, Otago Peninsula. On the tip of the cliff to the left you can just make out a lighthouse and on the other side is the Royal Albatross Colony. These majestic birds have an average wingspan above 3 metres (9.8ft). Right now they're in social mode, getting to know each other before they start getting down to the pleasurable task of mating.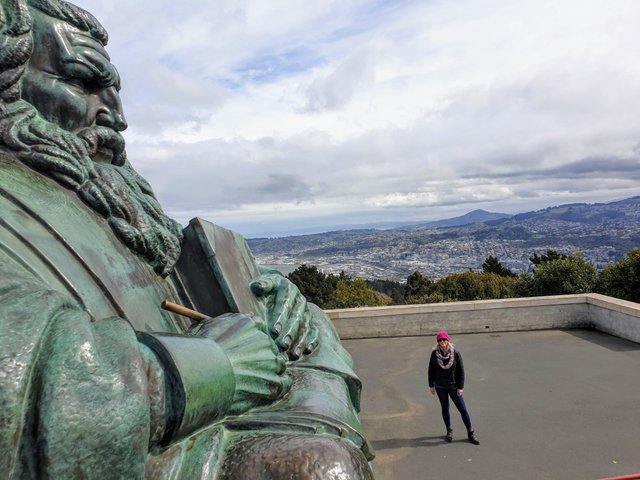 Signal Hill overlooks Dunedin and has a memorial dedicated to the Centennial of New Zealand in 1940. The summit is at 393m above sea level but the memorial is at 329m. There is two massive bronze statues on the memorial one signifying 'history' as pictured, and the other 'the thread of life.'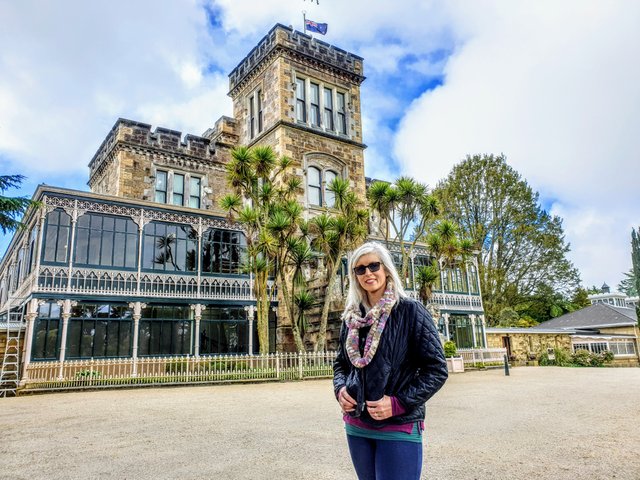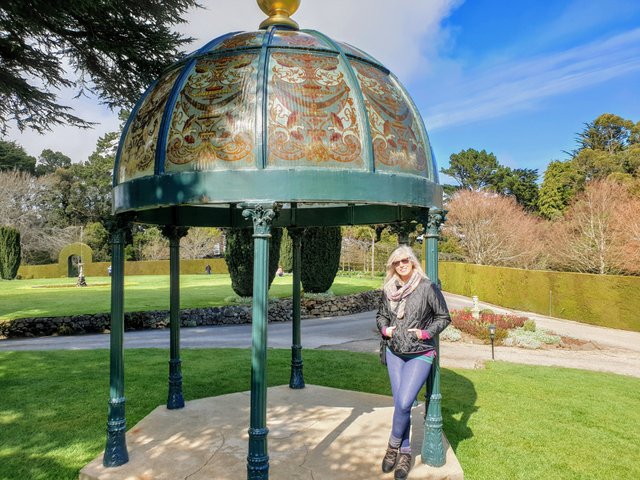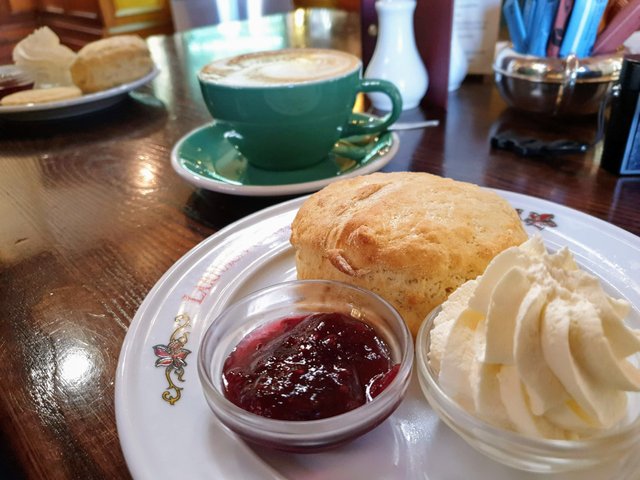 A few images from Larnach Castle, built in 1871. It was bought by the current owners in 1967 but was in a dilapidated state, crumblings walls, no roof and in need of a renovation. It is not really a castle as it's not defensible. In fact the man who bought it in 1967 called it "the camp" as it was little more than a few crumbling walls when he bought it. That family still own it and the renovations continue.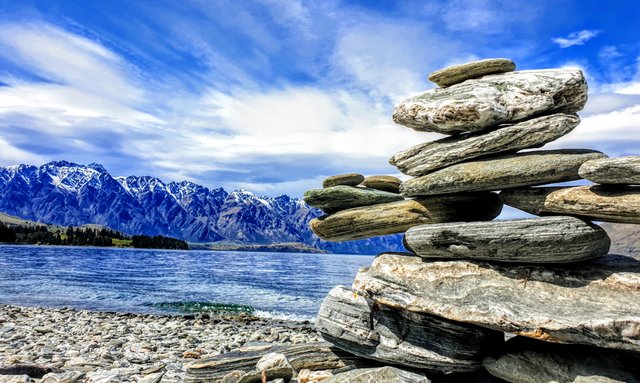 We will be back to New Zealand again as we enjoyed this trip so much. I don't know when, but it's going to happen. I've always been under the impression that driving around for 14 days is ample time to see the country, north and south islands...It ain't! We only travelled a small part of the south island: Queenstown, Te Anau, Milford Sound and Dunedin, driving in between and around the area around each place over the 12 days we were here so I don't know how people think they can do it in 14 days. I would say a minimum of 6 weeks is about the period one would need to drive around and truly see this amazing country. Of course it changes with the seasons so multiple trips may be required.

The bay at Oamaru. There's a very cool playground overlooking this bay and a very odd, but cool-looking, cafe as well; YOu can see it just the left of shot. Oamaru was not part of our initial plan but we are glad we took the time.
We have great memories of our vacation here and I think it's been really great for my other in-law and for Faith to spend that time together. With our return home comes jobs and day-to-day responsibilities including planning our next holiday which will be to Europe in July 2020. Hmm, maybe we'll squeeze in a short vacation somewhere for my 50th in March though...
Thanks for following along if you did...If you don't hear from me again it's because my plane crashed and burned, but if we make home I'll respond to any replies you make so feel free to leave some.
See you from Australia y'all!
---
Design and create your ideal life, don't live it by default