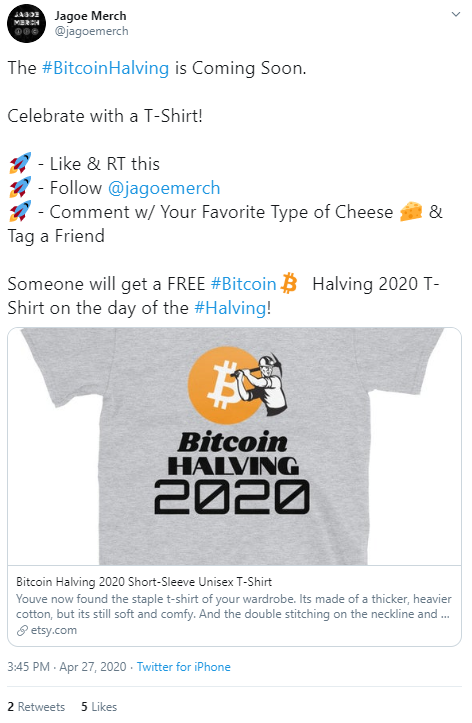 Win a FREE 2020 Bitcoin Halving T-Shirt from Jagoe Merch on Twitter
https://twitter.com/jagoemerch/status/1254859337824006146?s=20
To celebrate the 2020 Bitcoin Halving, I'm giving away a free T-Shirt on Twitter through Jagoe Merch. Check out the tweet and particpate for a chance to win!
🚀 - Like & RT this tweet
🚀 - Follow @jagoemerch on Twitter
🚀 - Respond to the Tweet w/ Your Favorite Type of Cheese 🧀 & Tag a Friend*
Someone will get a FREE Bitcoin Halving 2020 T-Shirt on the day of the Halving! It's only two weeks away.
Buy a 2020 Bitcoin Halving Shirt Here:
https://www.etsy.com/listing/783137414/bitcoin-halving-2020-short-sleeve-unisex