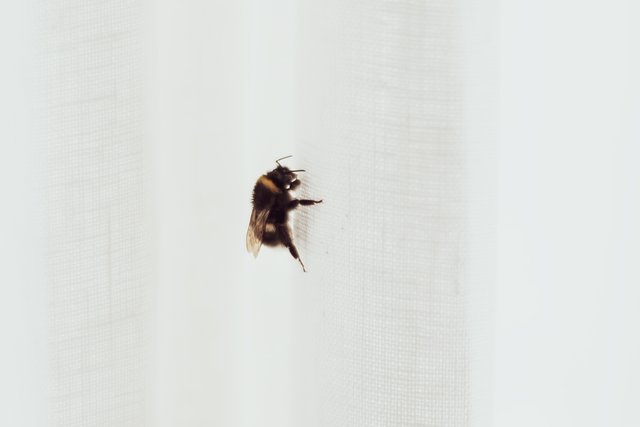 I haven't really anything to say today but I'm still gonna post something 'cause that's what I do. If I miss a day, it's a very slippery slope to posting only a few times a week.
This cute ass bumble bee was in my balcony today and I legit looked at it for 10 minutes and took pictures until it was done cleaning itself and flew away. I'm so easily entertained sometimes. My neighbours must think I'm crazy.
What have you been up this Sunday? It is Sunday right?