Wow.
Today is just wow.
.well breeders haven't been really receptive to my calls for more information about their dogs.
Shrug. I've been looking myself. And think tomorrow is the day I'll hear something big.
Realizing and watching a movie and it's good. Some post apocalyptic movie action. Yeah buddy. End of the world and my buddy is gonna be a puppy.

Yep.... Scary. But shrug. Wonder how long the movies are gonna last...
And making more friends. Yep I love sharing and growing friends. Big things are coming even though the price fell. Today is not the end... It is a great chance at growing. One day this will be a funny story.
Super excited to have a good chance at a new dog. And really happy that I'm able to do this.
Alot of people are really negative about my chances at bonding and training. I however know my skills training. And that will happen to be very high. It's no secret how accomplished Zeus was. And with the right genes the next one will be just as amazing if not better.
I'm very excited to have a snuggle pup. This will be a cold winter and having a snuggle puppy is going to be amazing. And I'm going to have someone to hold in my arms.
Well for a little while. As he is going to be getting big. They never stay small for long. But the cuteness factor? Over the top.
I do miss having Zeus and missing his puppy stage. But I was blessed to even have him.
Well big things are coming today. I can feel it and it will be an amazing time.
Just a little bit more and I'll work things out and be ready for the next steps. Which are gonna be big. Well. Hugs from Zeus are not going to be forgotten.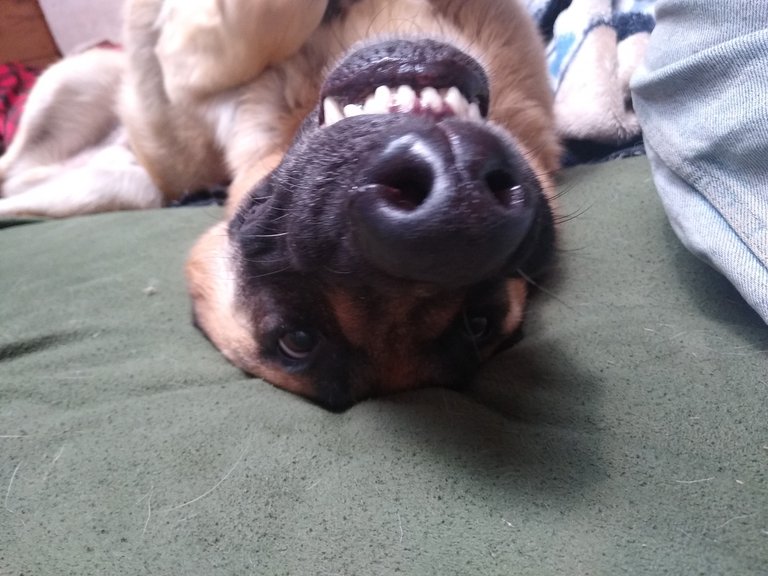 Super miss my pupper doggo. So lucky to have gotten him to be still for that photograph.
Well. What can I say. Other than thank you. Some amazing people have helped us out. And only continues to grow.
With the price crash it don't make sense to pull it out just yet. Hopefully the price will bounce back in a second.
But right now it's positive 5% and just growing.
So always hope!
Even in the darkest dispaire if you hold onto hope you can make things happen. Yep. Some amazing times we live in. And enough opportunity that we can grow.
May everyone be blessed.
Donor list
All donors were put on autovote from @zeusflatsak to say thanks.
$50 from my parents. They miss the granddog.
$30 from a family friend.
420 weedcash from @davedickeyyall
100 hive from @thelogicaldude
100 hive from @flemingfarm
104 steem from @jonyoudyer
90 hive from @cowboyblazerfan
75 hive from @porters
34 hive from @knowhow92
23 and change from @enginewitty
30 hive from @chireerocks
Thank you so much. All of you.
And thank all hivians and the rest of our world here for helping create an amazing place.