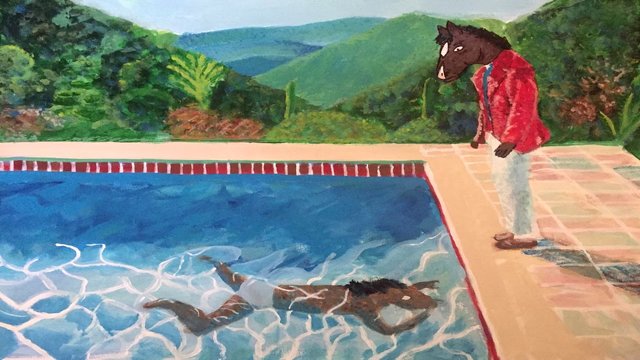 ---
Bojack Horseman, watch the show. The End.
Wait, thats not long enough for a post? Is it long enough now? No? Why are you so picky, just watch the show. You want to know why? Trust me, you'll like it. Thats not enough? Ok...
Bojack Horseman is a show about a guy that is a horse-man, half horse half man. Its nothing serious, it has no feelings involved, its just a crude comedy about the day to day life of a washed up Hollywood star, something we have already seen in a lot of other shows.
People don't care that he's a horse because life sucks and no one really cares about you, only your mom cares about you and thats only because she had the displeasure of giving birth to you.
Is what I said true? Is it a lie? I don't know, you go watch the show and tell me. I won't tell you shit about the show because frankly, spoiling it would be stooooopid and people that spoil shows are stupid.
---
Check These Out:
Trade Steem on Binance
Follow me on Twitter
Earn BTC Cashback with your Online Purchaces using Lolli
Find me on Telegram
Come Play Some Games on the Saito Arcade
Check Out The Saito Community on Steem