We have a single box version of these, but I saw one that is basically three in one. I bought it and set it up. Placed it by the window and the cats love it.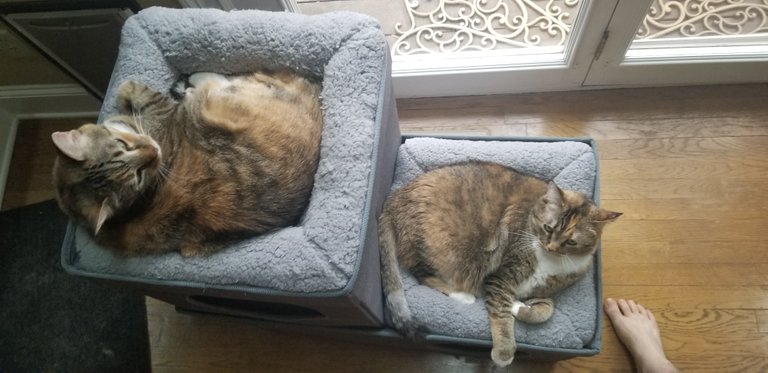 I've seen them in every spot. Trying them all out seeing which one they prefer.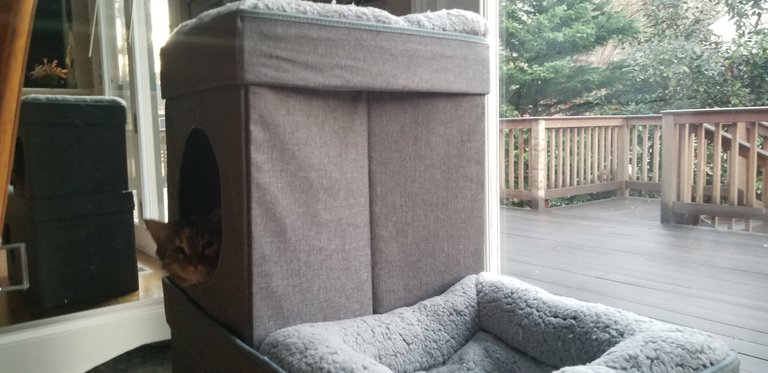 They like the closed spaces but also being able to sun by the window facing the deck outside. Probably get a nice nature show as well seeing all the action going on outside.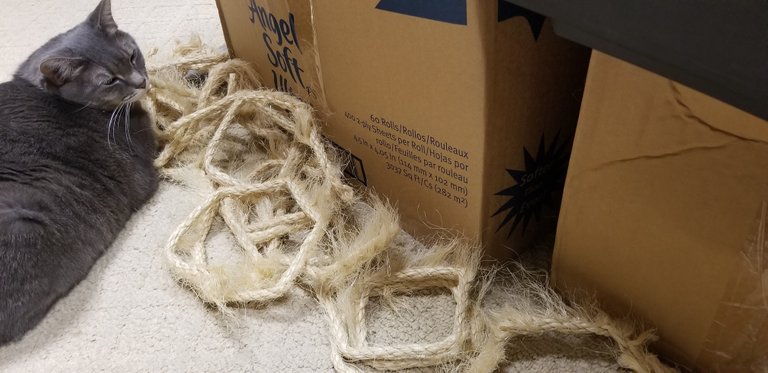 A funny side note, when I bring parts of the cat furniture to the other cats like Tesla. She will lay on them for hours. This rope is from their old cat straching post. I recently replaced the old frayed rope and left the discarded old rope on the ground. Guess it smells alot like the other cats to her.