The doctor team of PAPDI Aceh is now in Tangse Vilage of Pidie District of Aceh Province. PAPDI is the association of Indonesian Internal Medicine doctors. They are there to help people to diagnose and treat the patient in remote area. Tangse is one of the remotest village in Pidie District.
Dr. Muhammmad Diah, SpPD-KKV lead the team. The social work is supported by Health Department of Aceh Province. The team of PAPDI Aceh take with them echocardiography machine and electrocardiography machine. Dr. Diah is a famous cardiologist in Indonesia.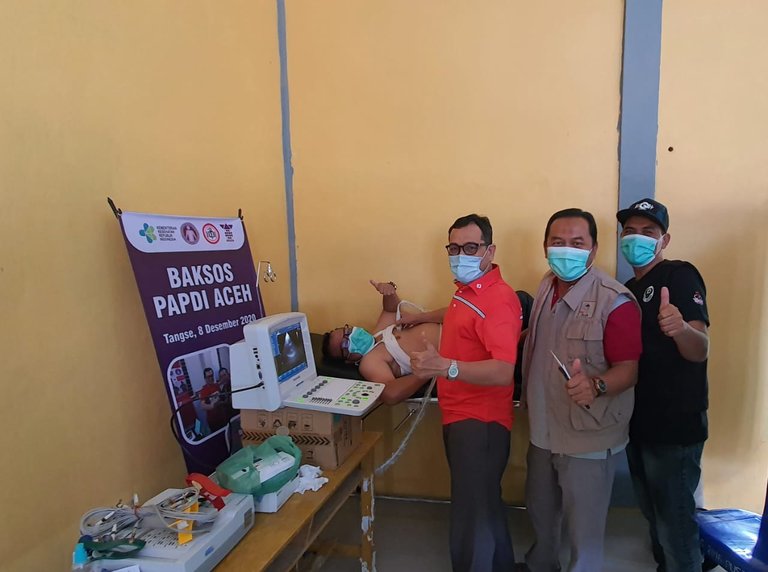 Here I share some pictures of the social action. It's a really good charity work for helping the people.
All pictures are credited to dr. Muhammad Diah, SpPD-KKV
Thank you..