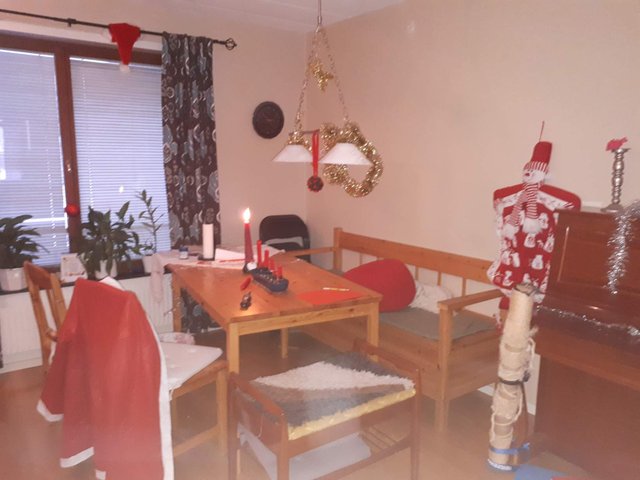 I told My wife "You can take Some time outdoor and I Will make a surprise with our son until you come back"
I do not Think she can imagine What we have done....
She Will come here in 30 minutes. Se Will serve her cofee and classic christmas cookies (lussebullar o glögg)
Merry christmas!
Was I first at Steemit???
Posted using Partiko Android