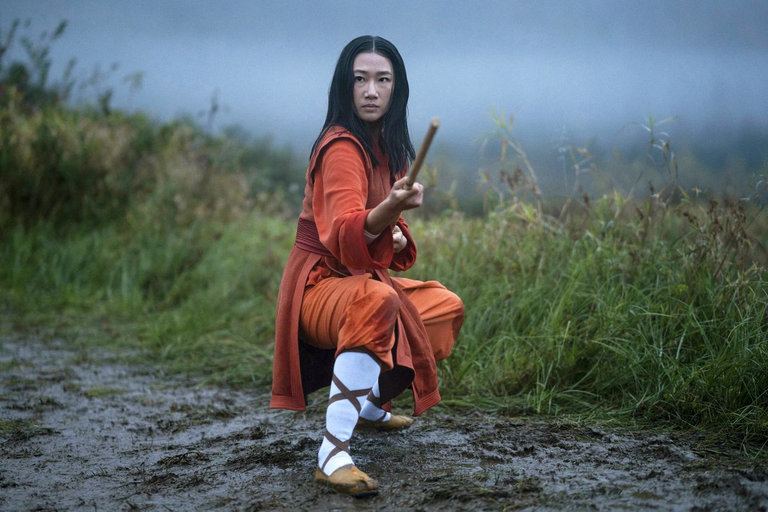 ---
When I was younger, this TV show was on called Kung Fu: The Legend Continues. I thought it was pretty awesome though short-lived and I watched it pretty religiously. My dad probably thought it was pretty amusing because he eventually had to explain to me that it was based off of a television series from before my (1972) time called Kung Fu.
In fact, I think they used a bit of old footage from the original series for certain scenes in Kung Fu: The Legend Continues. As I grew older and had my own money to spend I picked up Kung Fu the original series on DVD and started watching it. One of the things I loved about the show was David Carradine.
Carradine had this awesome way of playing the main character Cain. He was very deliberate with his words and motions. It was pretty cool to see. He even had a totally different way of doing Kung Fu than I was familiar with at that point. It was slow and fluid, there was a grace to it that was pretty awesome.
Looking back now, it is possible they just slowed all of those scenes down so it looked cooler, but I still think it was more composed than some of the flying fist Jet Li stuff you see these days.
Here are a couple clips from the two shows that I found on YouTube.
---
---
---
---
Anyway, I just saw recently that they are rebooting the series on the CW. Since it is the CW, I think we can all agree that it is going to be mostly targeted to the teen audience. I don't even mind that they decided to cast a female character in the lead role this time. I actually think that is pretty cool.
My biggest concern with the show was that they would change the style of Kung Fu and instead of the slow precise motions switch to the fast and furious style that seems to keep people engaged these days.
After watching the trailer for the new show on IMDB it appears that they are indeed moving to the more modern rendition of Kung Fu since apparently no one has the attention span these days to watch the more fluid style.
Just a disclaimer, I am not an expert in any martial arts, so feel free to correct me if I don't know what I am talking about here.
I will likely still watch the show, but I don't think I am as excited about it as I previously was. I do hope it does well. We need some more strong female leads on TV.
What about you? Are you going to tune in for Kung Fu?
Check out the trailer for the show here:
https://www.imdb.com/video/vi1487454233?
---
---

---
@eos.detroit Staff Writer/BOID Team Leader
Join our Discord here