The #CineTv Splinterlands tournament was a resounding success. A total of 661 players had registered for the free to participate tournament which was conducted a day before.
and the winner is

The second prize goes to @calebj and the third prize to @foxm
The winners were decided on the basis of Tiebreakers and 24 players got equal share.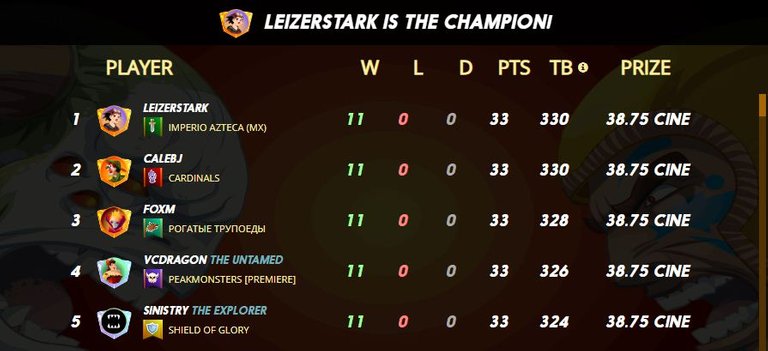 A total of 69 people got prizes in CineTv tokens, which is really good because more people have now come to know about these tokens which they can stake and delegate to @brofi and earn daily dividends too. If they buy more tokens, they do benefit but it is up to them to decide. They are also welcome to the city to write about music, movies, and shows.
The winners are
Congratulations again to the winners. This was the very first time I set up a tournament and it could be possible only because of the trust @raymondspeaks had in me. I am very thankful to him and the @splinterlands team for being helpful especially to Matt who took the effort to edit and add the description.
I hope to do more tournaments like this in the near future.