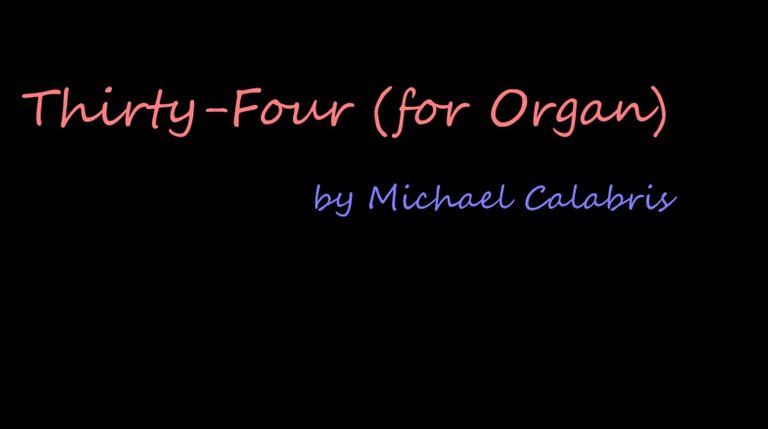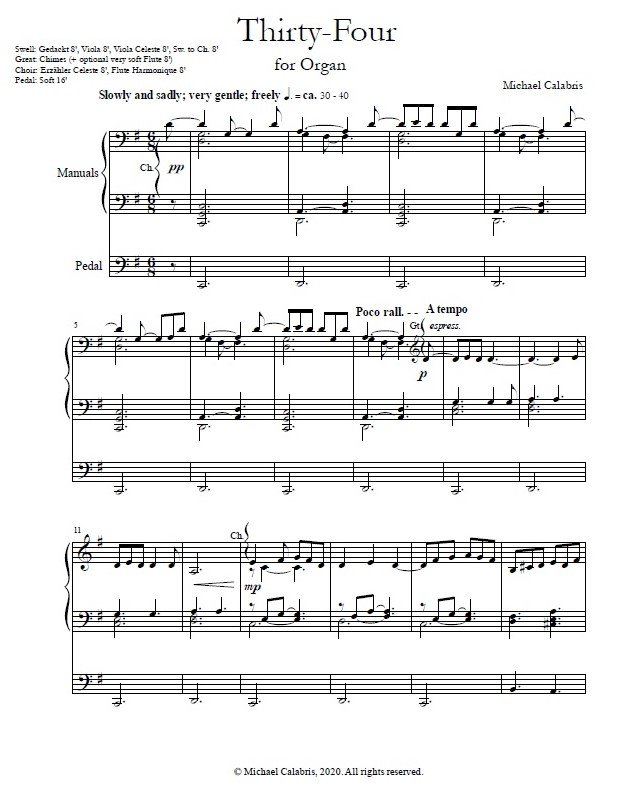 Today I recorded this video of my performing Thirty-Four, a work I composed last year, the day before my thirty-fifth birthday.
The title refers to this composition's being a sort of musical reflection on my thirty-fourth year: a year during which I saw many dreams/hopes/illusions disappear before my eyes. I knew that turning thirty-five would be a completely new chapter in my life, so this piece is a sort of musical parting of ways from the past and any allure it may still have possessed.
Thirty-Four is a short but very dramatic work. Like many if not most of my organ works it may not sound like "standard" organ music. There was a time, even as recent as last November, when I considered myself more of a purist. However the more my works are being performed and recorded, and the more feedback I am receiving both from those who enjoy my music as well as from those who are profoundly apathetic/indifferent to it or dismissive of it - it has become clear to me in the last few months that I am not a purist or an elitist.


Courtesy of NeinQuarterly on Twitter.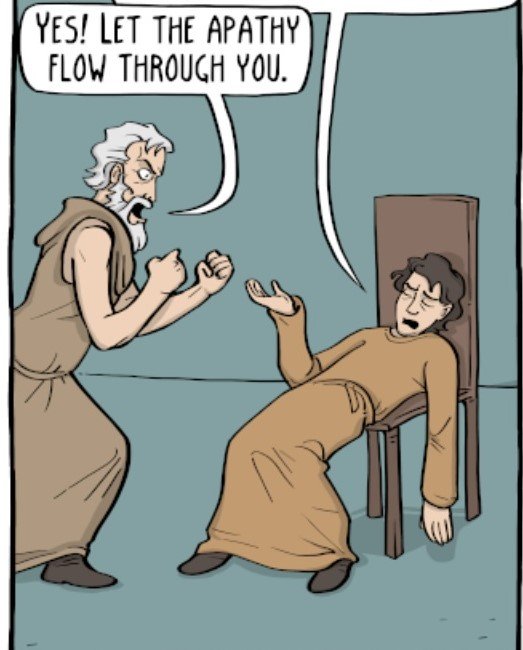 (Courtesy of Existentialist Comics)
Regardless, Thirty-Four is actually a song without words, and it was composed at a time when the song without words genre was my primary vehicle for musical/compositional self-expression. I had a lot to say at that time, but it could only be spoken in the "language" of music (yes, yes - I know the musicological spiel about music's NOT being a language. However, much like the equally objected-to designation "atonal," I'm sure we can all agree that it is generally understood what is being communicated when we refer to music as a "language").
I was greatly honored when James Flores (@contrabourdon) recently recorded Thirty-Four, and I am very excited for the publication of his recording. It is always fascinating for me to hear true performers play/interpret my music. James's performance/recording of Thirty-Four is lovely. Once or twice in listening to his recording I was particular struck by his take on passages in the score. Again, well done, James!
However, for now I hope you will check out the recording of the piece I made (I actually recorded this video earlier today).
If you enjoy this video I hope you will subscribe to my YouTube channel!
Thanks for reading and listening!