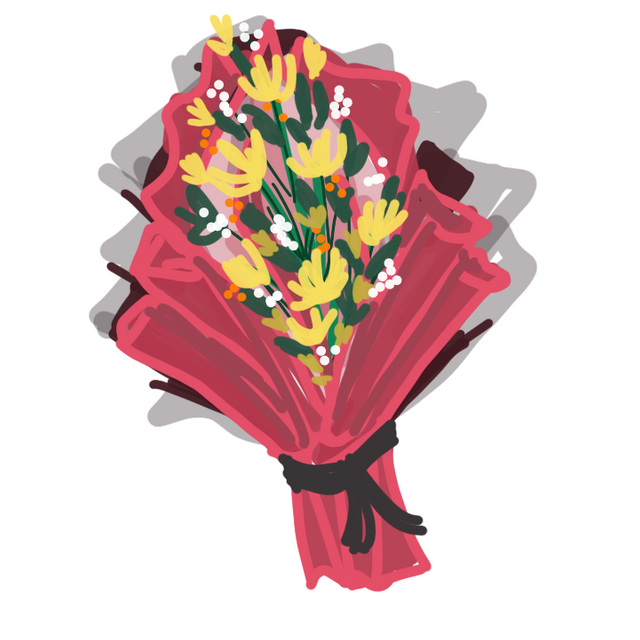 I made this illustration to put into paper what I had been conceptualising. If you read my previous post it is about my visit to a friend's flower shop. While there were no customers and with lots of flowers wilting we decided then to play with the flowers and make our own arrangements.
I'm new to this flower arrangement thing but I was interested to know more about it. For the few days that had passed my mind is constantly imagining how I would make my own and so this illustration is my first attempt. I used yellow gerberas for my flowers and chose red for the wrap. That I think creates a big contrast. I tried adding a black and gray layers to the wrap not sure if I like it. Hmmm it's a first attempt I can improve on it in the future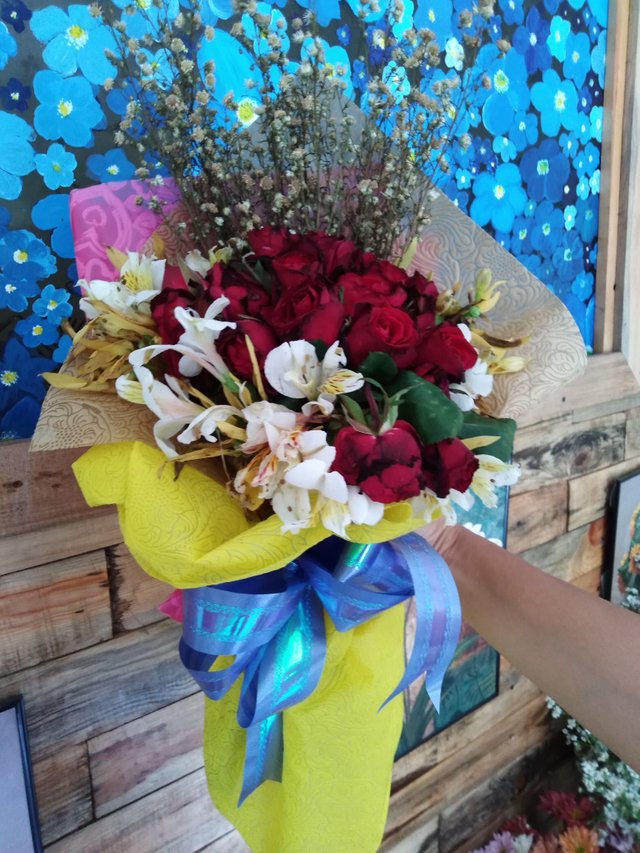 This is a bouquet I made on my visit to my friend's flower shop and the wrap I also made. The flowers are 3 to 4 days old already. Made me feel sad realising that the business is slow and the merchandise has a short shelf life. I'm not sure if I can handle such kind of pressure if ever I get into this business. The experience was fun and fulfilling though.
Thank you for stopping by
Krisette