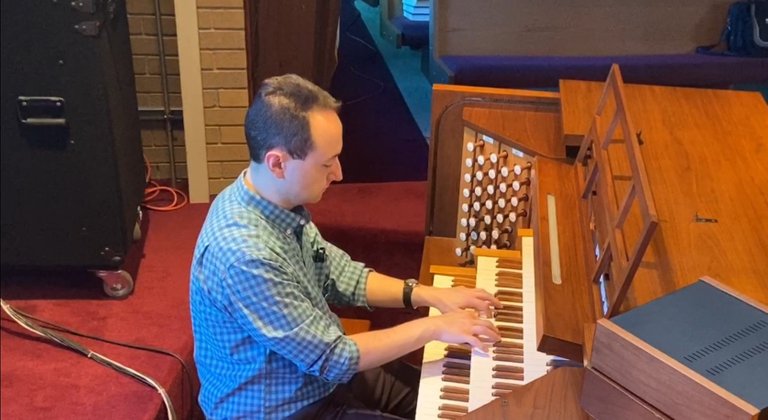 I recorded these two improvisations a few days ago - Tuesday, 16 June, 2020, to be exact. Tonight I combined the two improvisations (which were recorded back-to-back, incidentally, and are cut from the same musical cloth, so to speak) into one video.
The title(s) of these improvisations notwithstanding, these improvisations are not based on preexisting plainchant melodies. In fact, their musical inspiration is from the Jewish (particularly Ashkenazic) liturgical tradition rather than one of the Christian traditions.
These improvisations take as their personal/spiritual inspiration the content and nature of the "Kyrie" prayer: a petition for Divine mercy. Thus, these two short improvisations are my putting into musical form the relevancy to my own life of the "Kyrie" prayer.
Given the personal nature of these improvisations, they may seem rather strange - or stranger, at least, than my other improvisations. Again, this is because by virtue of how they were conceived these improvisations take on the idiosyncrasy of a personal rather liturgical (musical) prayer.
As with any improvisation, the listener can learn quite a bit about the background, musical and personal, of the improvisor, simply based on the decisions he or she makes when performing their improvisation, and in how the performer approaches and develops the concept(s) behind their improvisation.
At any rate, I hope you enjoy listening to these two improvisations.