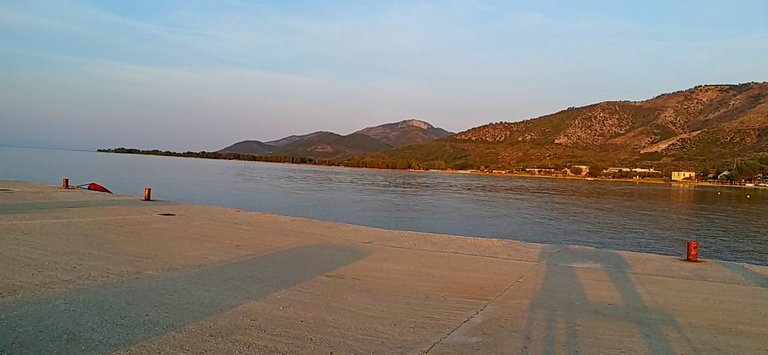 Thassos is the most northern Greek island and the nearest city to get to there is from mainland Kavala. This small Greek island is the reason for me to come here for swimming. In fact, this is the jewel of the Aegean sea. Because it is situated in sort of a gulf, this is the perfect place for sports activities, especially swimming. As you all know, swimming is my favorite sport.
The water is calm and warm even at this time in October.
Thassos has the perfect climate as it has little wind and rain.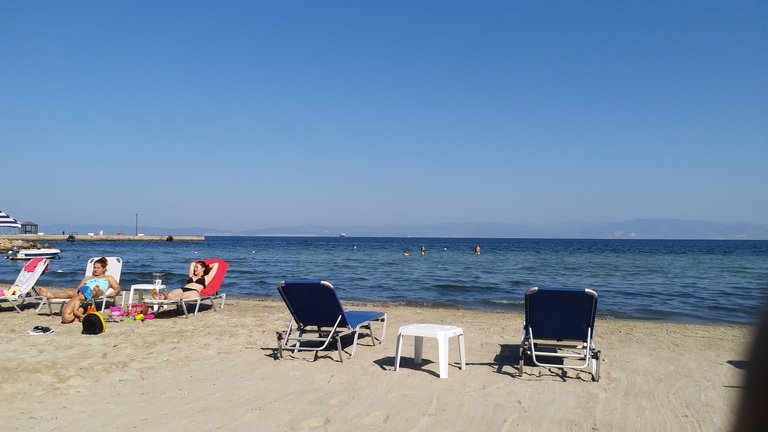 We purposely booked our accommodation near the beach so that we can just spend our days here quietly swimming the Aegean Sea.
Our apt manager provided us with these sunbeds to use.
Where we are staying is not crowded at all at this time of year.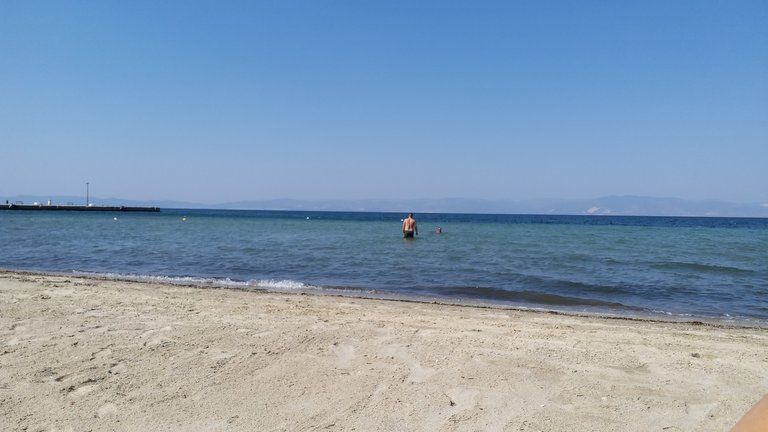 If you come here during the summer months, then you need to book everything ahead of time and the place would be filled with people.
At this time of year, it is perfect.
You almost get the whole sea to yourself.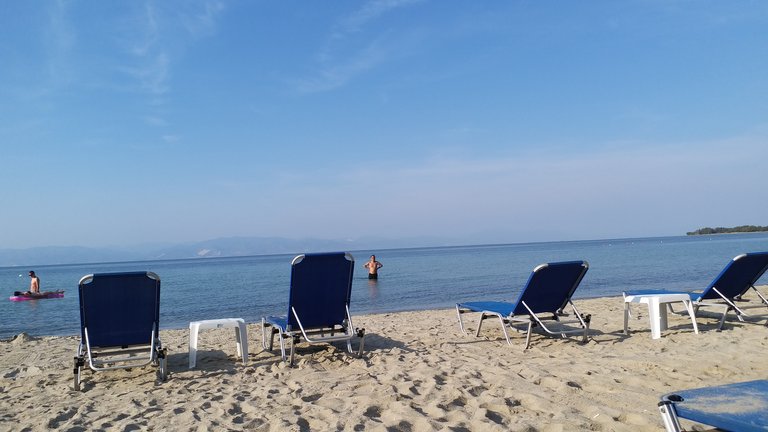 We can also rent canoes and do a bit of canoeing on the quiet water.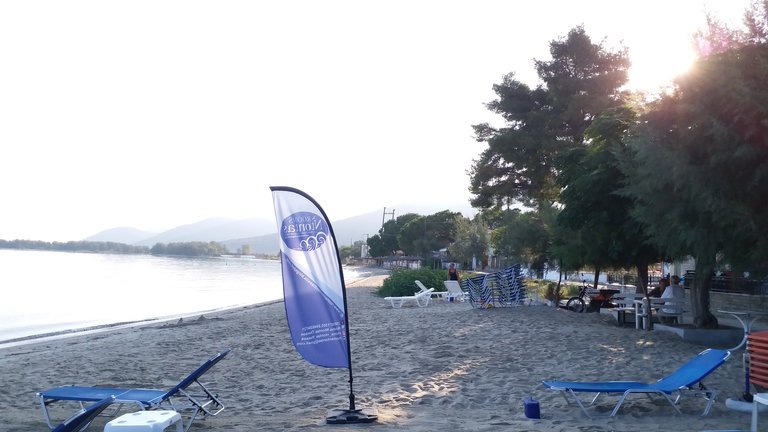 This is truly a lovely place to spend the holiday.
I did some reading, catching up on some messages and just relax.
Also it is good to use this time to catch up on Steem posts.
This is the morning time when we came out to catch the sunrise.
I need to fix those photos up a bit before posting.
But the morning swim is not as cold as people would think it is.
Right after sunrise, the water actually is quite warm. Surprising it is!
No wonder I see lots of people coming out here for the morning swim.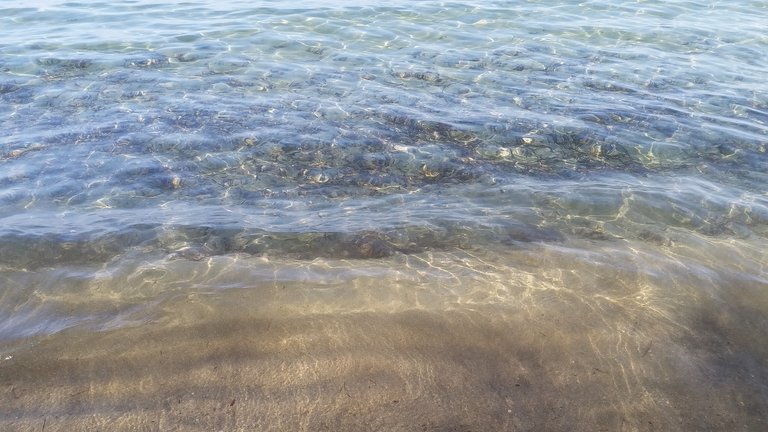 Look how clear the water is!
For quite a distance here, the water is very shallow.
But once I go deeper, there are seaweeds underneath.
And there, I see schools of fish swimming which is a delight for snorklers like me who love to swim with the fish.
They are not really coral fish but still great to swim along with them in this wide open ocean.
For all sportslovers, make a trip here some day,
Rosa
@rosatravels