This morning we woke to a wonderful surprise! Notified by @bala41288's comment, we rushed to the site to see the new, fuller slate of canditates, with our name on top! We even have our announcement post pinned to our name - how clever is that!
View our Original Announcement Post Here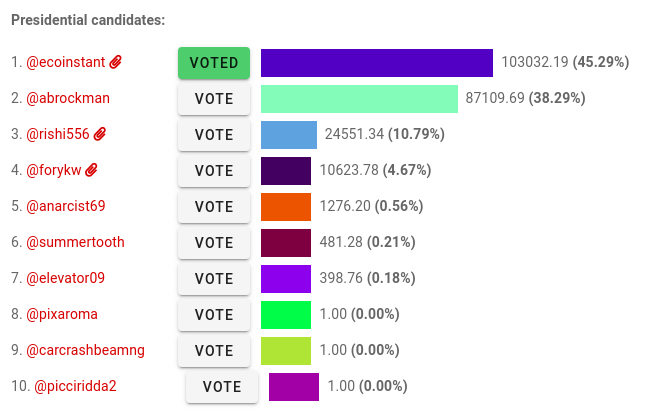 @r1s2g3 asks, why do only some candidates have pinned posts to their names?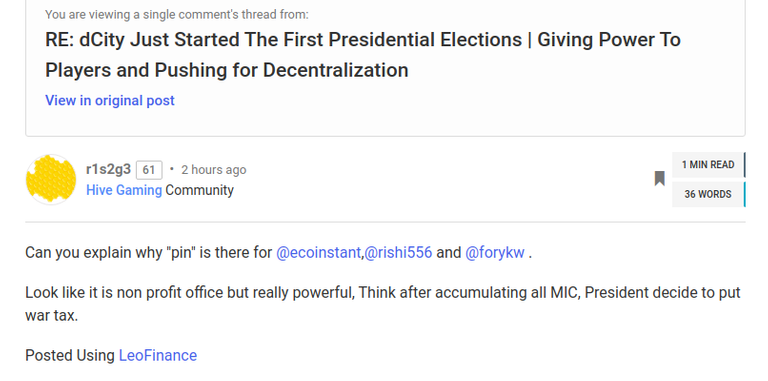 The answer is that all candidates will have their dcity post's pinned to their name. If you don't see a pin, It's because these candidates don't post using the DCITY tag. I would go so far as to say any candidate without a post should not even be considered.
As the leading candidate, we thought it would be time to reveal on of our campaign plans:
Public Support of the @Homeless-City project
100% of my Presidential Salary will be used to purchase popularity buildings to donate to the @homeless-city project. This project, run by @detlev will donate the actual proceeds of the DCITY to homeless people. Currently he is requesting popularity buildings so that the over 800 homeless residents of @homeless-city can begin to be trained and educated, something that will be even more efficient under an ECO presidency.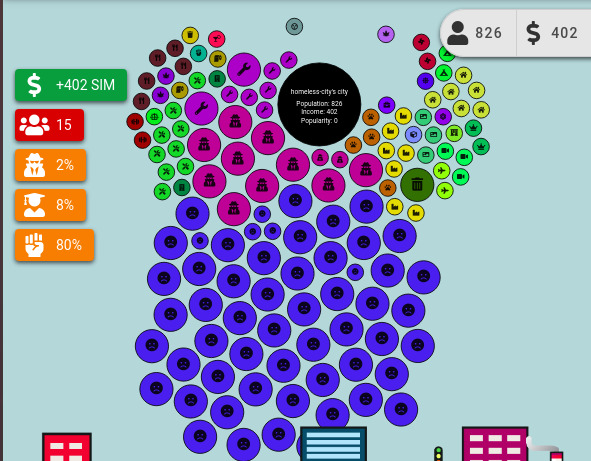 The @homeless-City
In this spirit, we have started an economic project for the people, the proceeds of which will help to fund our future ambitions. A full 50% of the SIM income from this new project will be dedicated to accumulating resources for the @homeless-city for at least 6 months.
For your approval, we present:
ECO's FORCED LABOR CAMP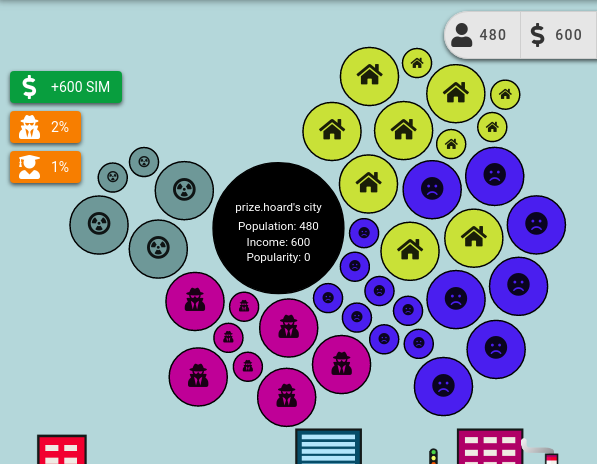 Through the generation of Nuclear Power, residents at our Forced Labor Camp will produce SIM income daily. Any and all gamblers, homeless and most immigrants will be sent here to stoke the furnace these nuclear plants, and thus perhaps even assist some real person in a non-digital world.
The grueling labor of these tokens will be the benefit of all under an ECO presidency!
VOTE ECO FOR PRESIDENT!!!!