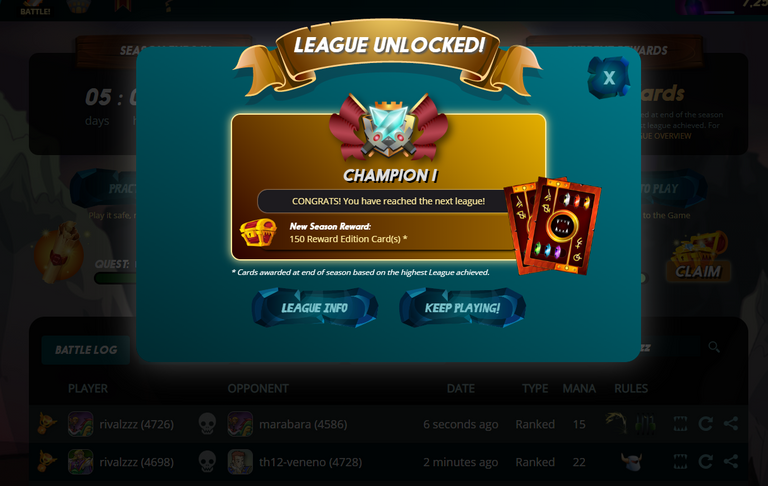 Wer hätte das gedacht...
nachdem ich nun ziemlich viele Matches gemacht habe um im Ranking nach oben zu kommen - was zugute dem Ranking für die Legendary Dragons kommt habe ich es nun endlich geschafft , verfrüht in die Champion I zu kommen.
Die RewardKarten werden nun geclaimed und folgendes wurde daraus gezogen: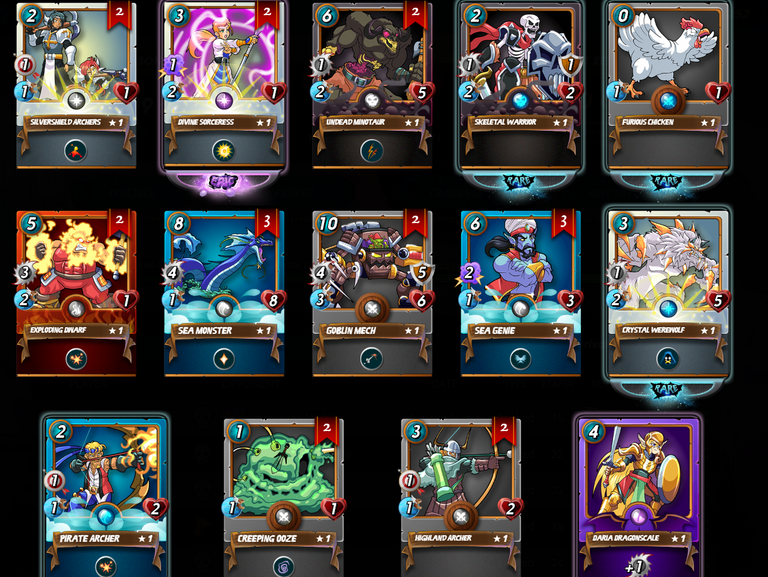 Leider wie immer nur Schmutz dabei, außer das Hühnchen, das schmeckt bestimmt ganz gut.
Let's GO Legendary Dragons!


This post and all your comments are eligible for the following upvotes:
special thanks to @flauwy who selected and designed this!