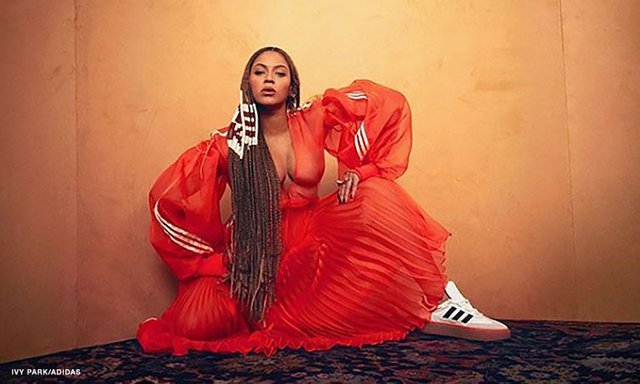 Beyonce isn't just a pop star, movie star, and a producer. She may already a brand, and now it extends to wardrobes. Beyonce has partnered with Adidas for her own sports apparel Ivy Park X Adidas.
Now that Beyonce is also an entrepreneur, she follows the footsteps of successful music stars such as Rihanna, Kanye West, and others. It is expected that this new retail line of Beyonce will become a huge success.  
Beyonce may have sent some of the products to certain celebrities, which was criticized. She has the right to give anyone with the products. But of course, it would be great if there would be a promo or contests to her fans. Those fans used to support her ever since.
Meanwhile, Beyonce is yet to release an album. Her previous efforts such as *Everything is Love* (with Jay Z as The Carters) and *The Lion King: The Gift* failed to make a huge impact.
Shared On DLIKE
---