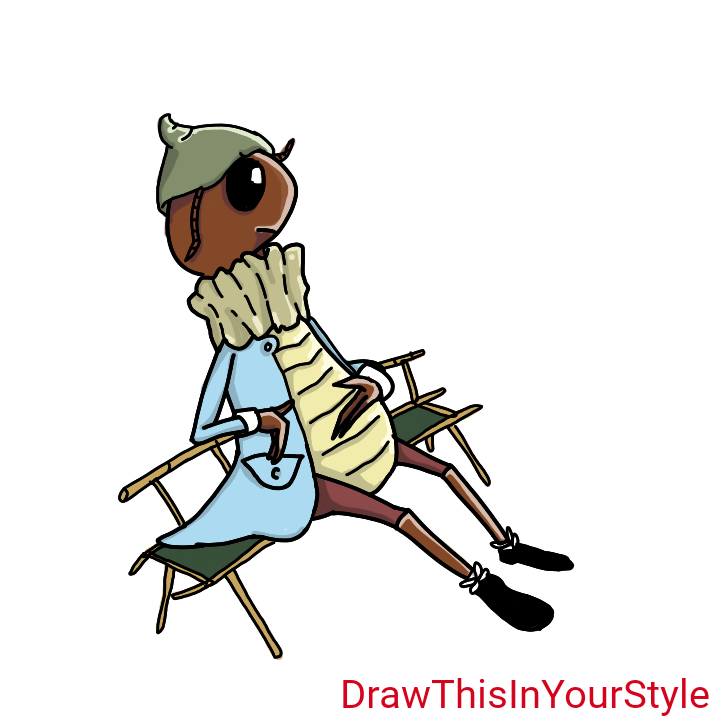 Bored And Bloated
Hello Hivers,
Too much eating and less activity made this little termite feel bored to death and bloated. Can you somehow relate to his situation? Well this is still a quarantine inspired art which I will be using for our Draw This In Your Style Challenge. This is going to be the 7th challenge that I posted so far. I hope our community members will continue to post their own challenges. Member or not don't hesitate to participate just use the hash tag #dtiys so we can find them.
If you are looking for something to create and are lacking in motivation or inspiration then I challenge you to Draw This In Your Style. Go ahead and make your own version of this drawing. Use your own style of drawing as that is the beauty of this challenge.
Why not give it a try and show us your drawing. You may use the hash tag #dtiys so we can find them easily. If you are already a member of the DTIYS community you may simply post your creation here and help us grow. If you want to subscribe to the DTIYS community head on over here Can't wait to see your entries.
Cheers
Nini