Seeking advice from the sponsors, participants, and anyone else on how to judge last weeks contest....
The contest post is below, and the idea was to see if anyone could get a piece of content onto Google with the search term 'earn cryptocurrency.
https://peakd.com/contest/@abh12345/contest-30-000-hive-power-delegations-for-one-month
https://hive.blog/contest/@abh12345/contest-30-000-hive-power-delegations-for-one-month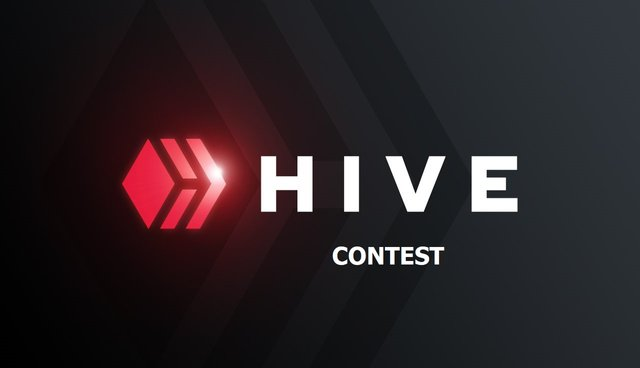 ---
I didn't expect it to be easy to rank on Google, and as it turns out, there are a couple of reasons this is tough.
The one we knew about was the Domain Authority of hive.blog and peakd, which both currently at 36 out of 100. steemi.com is 90, but they do have a 4 year head-start.
Another potential issue is duplicate content. moz.com go into plenty of detail on this in the previous link and state:
Duplicate content is content that appears on the Internet in more than one place. That "one place" is defined as a location with a unique website address (URL) - so, if the same content appears at more than one web address, you've got duplicate content.
And so I'm wondering if the search indexers are picking up both hive.blog and peakd.com (and more?) posts and this is impacting ranking?
Content includes not only blog posts or editorial content, but also product information pages. Scrapers republishing your blog content on their own sites may be a more familiar source of duplicate content...
At present we have a couple of front-ends to submit posts on, and each of those will provide a 'canonical link' in the html. This is taken from the contest post:

Another option for dealing with duplicate content is to use the rel=canonical attribute. This tells search engines that a given page should be treated as though it were a copy of a specified URL, and all of the links, content metrics, and "ranking power" that search engines apply to this page should actually be credited to the specified URL.
So peakd is counted as the true source, but of course Google will find the hive.blog copy. Does this matter though, there is a canonical link stating the true source, so it might not be an issue? It does seem however that we are trying to build up the Domain Authority of at least two (and potentially more in future) front ends to Hive. This could be good in the long run, but slow going to start with. Thoughts?
---
The contest posts are below. I checked posts submitted in the past week with 'earncryptocurrency' as a tag. Hopefully I've caught them all and sent a tip.
| Created | Author | Link |
| --- | --- | --- |
| 15/05/2020 22:16 | cryptictruth | link |
| 15/05/2020 23:47 | luminosity | link |
| 15/05/2020 23:50 | achim03 | link |
| 16/05/2020 00:18 | antisocialist | link |
| 16/05/2020 06:17 | wiseagent | link |
| 16/05/2020 10:53 | cranium | link |
| 16/05/2020 13:57 | paragism | link |
| 16/05/2020 17:10 | suheri | link |
| 16/05/2020 22:03 | pitboy | link |
| 16/05/2020 22:26 | bashadow | link |
| 17/05/2020 03:32 | abitcoinskeptic | link |
| 17/05/2020 12:28 | themanualbot | link |
| 17/05/2020 13:20 | uyobong | link |
| 17/05/2020 13:48 | jlufer | link |
| 17/05/2020 20:47 | niallon11 | link |
| 18/05/2020 13:54 | belemo | link |
| 18/05/2020 15:17 | daltono | link |
| 21/05/2020 18:50 | hive-102371 | link |
And as stated above, none of these posts are currently not present in a Google search for 'earn cryptocurrency'. Earlier in the week though, I did see at least 3 of the posts above in the results. I did, ambitiously as it turns out, hope that Google would be the judge, but it seems that will not be the case.
The options (please offer more if you have any) seem to be:
Wait a while (how long?) and perform the search again
This will likely only yield one result
Perform more searches on other keyword phrases like 'earn cryptocurrency social media'
Is this fair? We'll need at least 5 phrases...
Ask the sponsors to rank their 5 favourite posts
Will take a bit of time but perhaps the fairest option?
So I'd like to ask the sponsors, @meesterboom, @tarazkp, @azircon, @abh12345, @whack.science, @hellohive, and @syedumair, what they would like to do?
And if the contest entrants or anyone else visiting has input, that would be appreciated also.
I'm here all day and on Discord at abh12345 #9343
---
Thanks again to the sponsors, and to those who have entered.
Please remind me not to do any more contests for a while!
Cheers
Asher