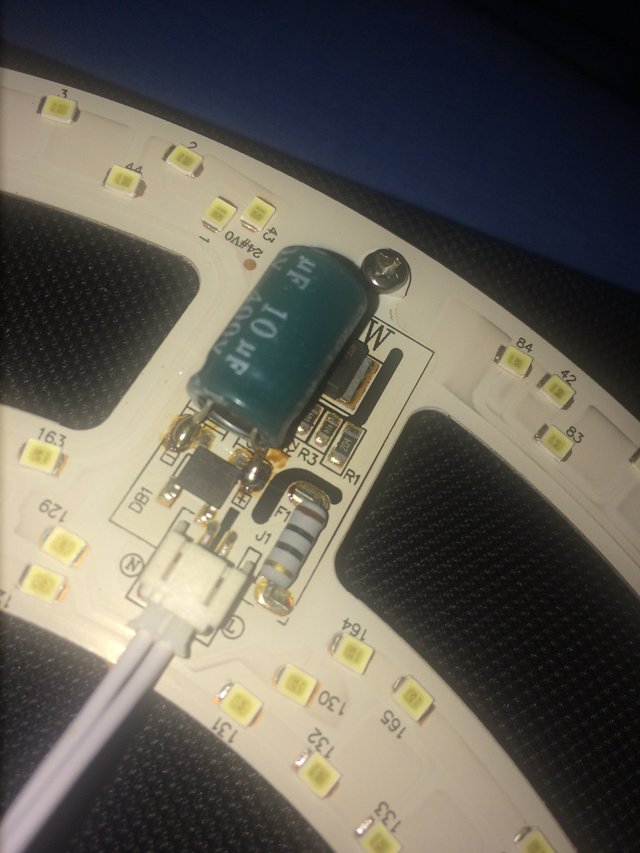 As you see the power driver circuitary is very tiny with a bunch of surface mounted components.
This is te smallest driver unit I have ever seen. It may affect its reliability since high heat over Long periods may cause the components to fail.
I also trying to figure out if there is a way to replace the driver.