My posts are viewed better in SteemPeak < -- click to view this post there
---
This was my # participating in @abh12345's 'Curation and Engagment League', a great competition which gamifies and gives us more incentive to curating and for getting out there to engage with more and more people here on STEEM
---
Engaging with the League
This week I was in place # !
The league is scored on a few different metrics, thankfully earnings is not one of them :D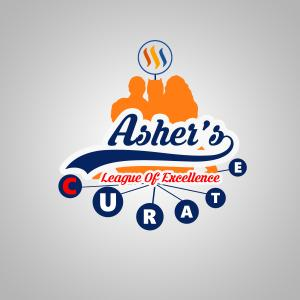 Image belongs to @abh12345
Metrics
---
Posts (P)
Comments - number of (C)
Number of people spoken to (PS)
Comments - replies to replies - depth > 2 (C R)
Comments - length in characters (C L)
Witness votes (W) (for those proxying witness votes, your total is always 30)
Up-votes to others (V)
Up-votes to different authors (U V)
Self-votes - No minus score but no bonus STEEM (S V)
---
If you complete the week without a single self-vote AND place within the top 15% (which is everyone who has a score shown on the scoreboard in the post) you win the spot-prize of 1 STEEM for not self-voting, so it makes the incentive quite juicy to stay away from self-voting, something I had really only done once or twice before joining the league anyways.
Also, there are quite a few people who 'sponsor' a spot each week, which means they will send an SBI unit to whoever is the person who places in the spot they selected.
I sponsor sexy number 69! I thought it might be interesting to reward someone who placed low, over 50 within the top 100. Of course 69 is my lucky bingo number and since no one called it yet, I had to!
Ohhh Sixty-Nine!
«♥» ~ «♥» ~ «♥» ~ «♥» ~ «♥» ~ «♥»
This was my score board this week:



No, that's not 6.. Sadly, I placed 26th!!
I did better than @skramatters though!

Compared to last week: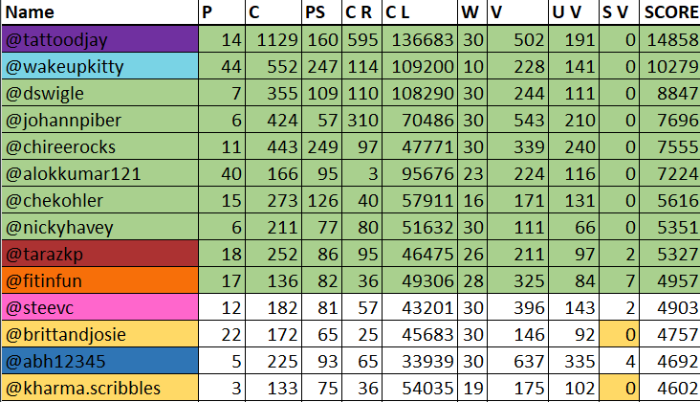 Sad reminder of how well I did last week. That means I fell -7 places since last week.
Kharma Self-voted?! 🙈
Not once, but twice! How dare I do such a thing! 🙊

So.. learned a lesson this week: when setting up rules for auto-voting curation trails, make sure you exclude yourself as an author because you may end up with an accidental self-vote if ya don't!

That's right. I was following the vote trail of the lovely @shadowspub when she decided I was worthy of her vote one day. Since steemrewarding wasn't aware that I was trying to go for a clean record in the League, it did it's job and followed shadowspub's vote on my own post with a vote from me..

I'm pretty anal about watching my account activity throughout the day via SteemWorld - I watch both my outgoing/incoming votes almost hourly as well as my upcoming rewards.. So imagine my HORROR when I saw an outgoing vote labelled with my username! I yelled rather loud at the screen and realised what happened - since it came riright after the incoming vote from@shadowspub, I marched right on over to Steemrewarding and edited all my trail vote rules to exclude me as an author.

I then attempted to fix the damage by removing the self-vote but I think all I accomplished from that is making the system think I voted for myself twice - as we can see on the scorecard. I was under the impression I could remove a vote by attempting the vote process all over again, and setting my weight to 0%.. well I did so in @steempeak but it did not appear to remove the vote and I still got busted with a self-voted I didn't mean to happen.

This week?


0.0% self-votes!
This Weeks Thoughts
...However I don't like the look of my other numbers! I've made a total of 209 outgoing votes but only voted on 134 different users! Eek! I'm not sure where to get my comment data but I feel like this is another week where I may fall in the ranks!

Hopefully I will at least do better than this week, here's hoping!

I know! My goal for Sunday is to make sure I do better than @skramatters who was creepin' up just under me last week! I don't know, they are quite the engager too that one!

Oh, I've also started a new 'trend' for when I make these weekly league posts, I am setting my rewards to 100% Steem Power since the goal of the league is to grow so I thought it would be a nice idea to devote these posts to growing my SP!
~ ~ •°• »« •°• ~ ~
If you want to take part in the fun, just click on the banner below to be taken to the official post where you can comment that you'd like to join! That's all there is to it!
Good luck in whatever challenges you face this week, and I hope to see more of you joining the Engagement League! Have fun!
---
💋 ~«[Kharma♪Scribbles]» 💋|2019|

Screenshots taken by me, banner images belong to their original creators.
Horizontal Rule images and designs created by me
---
---
♪ ♪ ♪ ♪ ♪ ♪ ♪ ♪ ♪ ♪ ♪ ♪ ♪ ♪ ♪ ♪ ♪ ♪ ♪ ♪ ♪ ♪ ♪ ♪ ♪ ♪ ♪ ♪ ♪ ♪ ♪ ♪


Looking for my post about last week's Engagement?

Want to know more about me? Start with my intro post!


♪ ♪ ♪ ♪ ♪ ♪ ♪ ♪ ♪ ♪ ♪ ♪ ♪ ♪ ♪ ♪ ♪ ♪ ♪ ♪ ♪ ♪ ♪ ♪ ♪ ♪ ♪ ♪ ♪ ♪ ♪ ♪
---
~ ~ •°• »« •°• ~ ~
---

Think you got what it takes to engage with the best of them?
Join Asher's Engagment and Curation League today and start earning STEEM just for engaging everyday!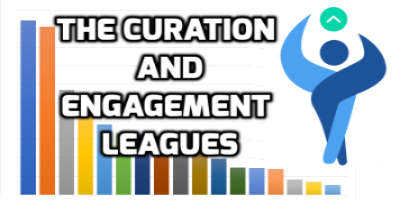 Click the banner above and leave a comment saying "Sign me up!" - That's all you need to do!

♪ ♪ ♪ ♪ ♪ ♪ ♪ ♪ ♪ ♪ ♪ ♪ ♪ ♪ ♪ ♪



---
---
Tags: #engagement #neoxian #palnet #steemace #sbi-skip #lifestyle #marlians #community #contests #curation