If you have been following my posts since I started here on @Steemit, you may have noticed that I have already posted this article several days back. Please forgive me if I had to do a repost. I am currently using Engrave as a blogging platform, and I created a separate tag for all articles I have posted that has something to do with travelling. I tend to be a bit obsessive with how my posts are and really wanted to organize them a certain way. Thus the need to repost this article. I certainly wanted it to initially load like an RSS feed, but alas, I could not figure out how to do it. So here I am reposting the entire thing instead. Again I am really sorry. Please enjoy the review if you have not read it yet.
---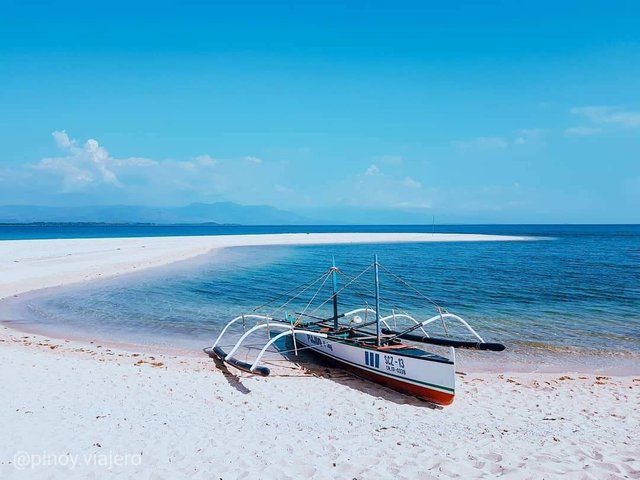 We weren't really sure where we wanted to go, and I only got off my shift which ended fairly late at night. Red said we should go to Zambales and that our friends were waiting for us at the bus station, and so we went there to meet them.
The most unfortunate thing happened as all buses where filled and the next trip is at 8 in the morning. So I don't know what went in my head, but I ended up offering to drive. You might not realize this but the farthest I drove to was Tagaytay, and Zambales - which I did not realize then - is not at all like Tagaytay, it was more like going to La Union a 6 hour drive from Manila, but way more scenic!
And so there I was, I drove with no sleep - not recommended by the way, but thanks to Red who was seated next to me, he would open an energy drink so I can chug it down to wake myself up while I drove in the night.
I don't know how many times I said "Are we near yet?" as our friends were also helping with the navigation, the hours felt like forever.
And so we finally arrived at the candelaria gas station, waited for our guide to arrive. He took us to his home where I parked the car, and after a few minutes took us to his boat and rode the sea for almost an hour. I used the minutes to get the much needed zzzs. .
---
Welcome to Hermana Menor, an island of Santa Cruz, Zambales.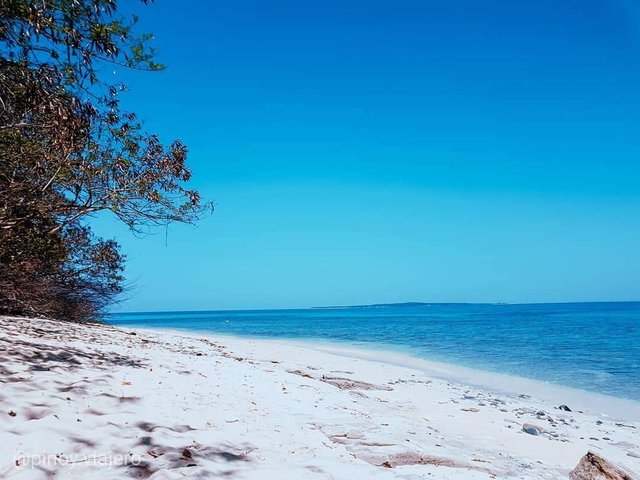 It has been getting some traction in social media and from travel bloggers because of its crystal clear, blue-green waters, and creamy white sand.
Be ready to ride a boat to get to the island Santa Cruz. Most boats are not covered, so wear sunblock to protect your skin from the sun.
There are no resorts on the island, but huts and tents are available for renting. The island also comes with a grilling area, a common bathroom, and a small convenience store.
Hermana Menor is called as Makatira island by locals. So how on earth this was named as Hermana Menor? Well, some of us are aware that Hermana means sister in Spanish, and since the island belongs to a couple of islands or twin islands in this part of the sea, this was named as Hermana Menor or little sister, and the other one as Hermana Mayor island or bigger sister.
Both of these islands are privately owned, and Hermana Menor is the only one open to public. Hermana Menor is owned by a rich family and a politician from the Province of Palawan. It was only a few years back when the owners decided to open the island for the public to enjoy.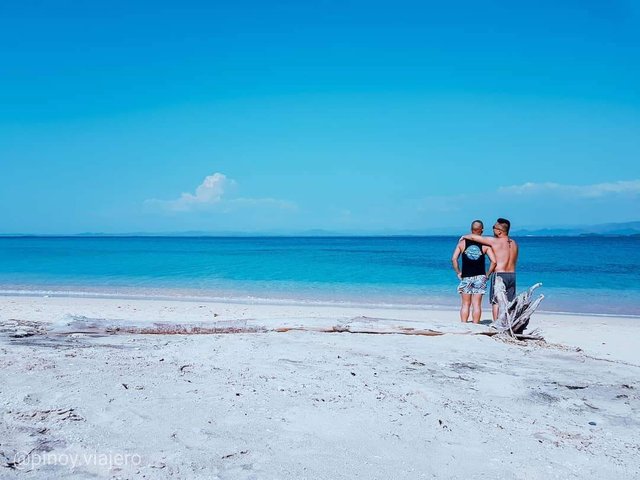 Some Important Details
The island is only good for Day Tour; overnight stay is not allowed.
There is an entrance fee of Php 100 per person
Rental fee for cottages is from Php 500 to 1000; Beach Tables (Uncovered, No Roof) can be rented for Php 350
So it is best to leave the shores of Sta Cruz early, we recommend 7am to get that full day of exploring and swimming in the clear waters of Hermana Menor. See you there!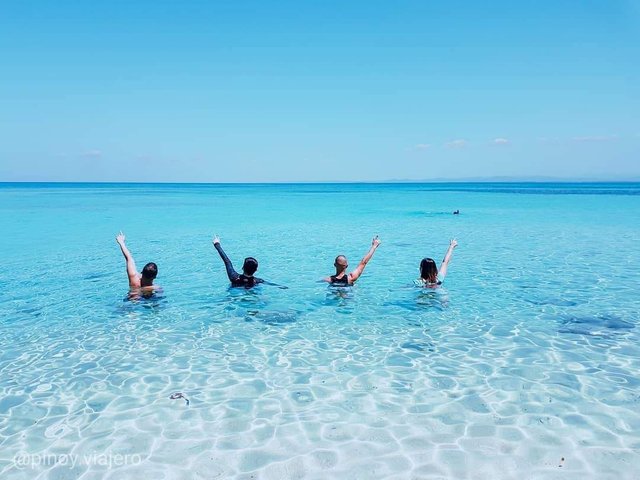 ---
Originally posted on @Pinoy.Viajero. Steem blog powered by ENGRAVE.