The first thing, I did when I joined Steem was to look out for a Mobile based App to keep myself Active. It didnt took me long to download @esteem mobile app, the only app available in 2017.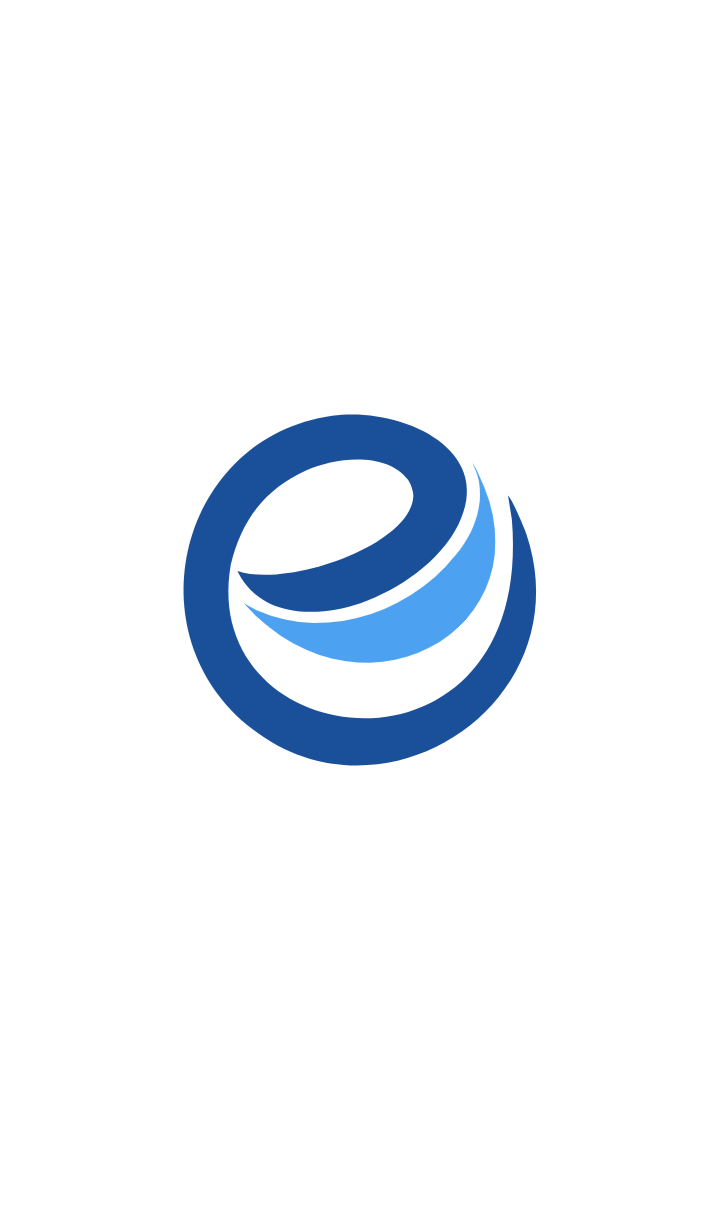 Over the period of more than 2 years now, I could not find a better app than @esteemapp. I did strayed towards few in between these 2 years,but those apps coulds not able to survive the Steem Hiccups or keep the users happy with their continous support.
I will admit Hats Off to @esteemapp team especially to the main brain behind the cool Steem projects @good-karma who keep his focus and keep bringing upgraded version of the apps making it more userfriendly everytime for Android users and Ios user.
Recently, they again upgraded both of them with many added features alongwith making it the Smoothest Mobile App for Steem
I am an Android user since 2 years and introduce you with some sleek design of it in the newer version.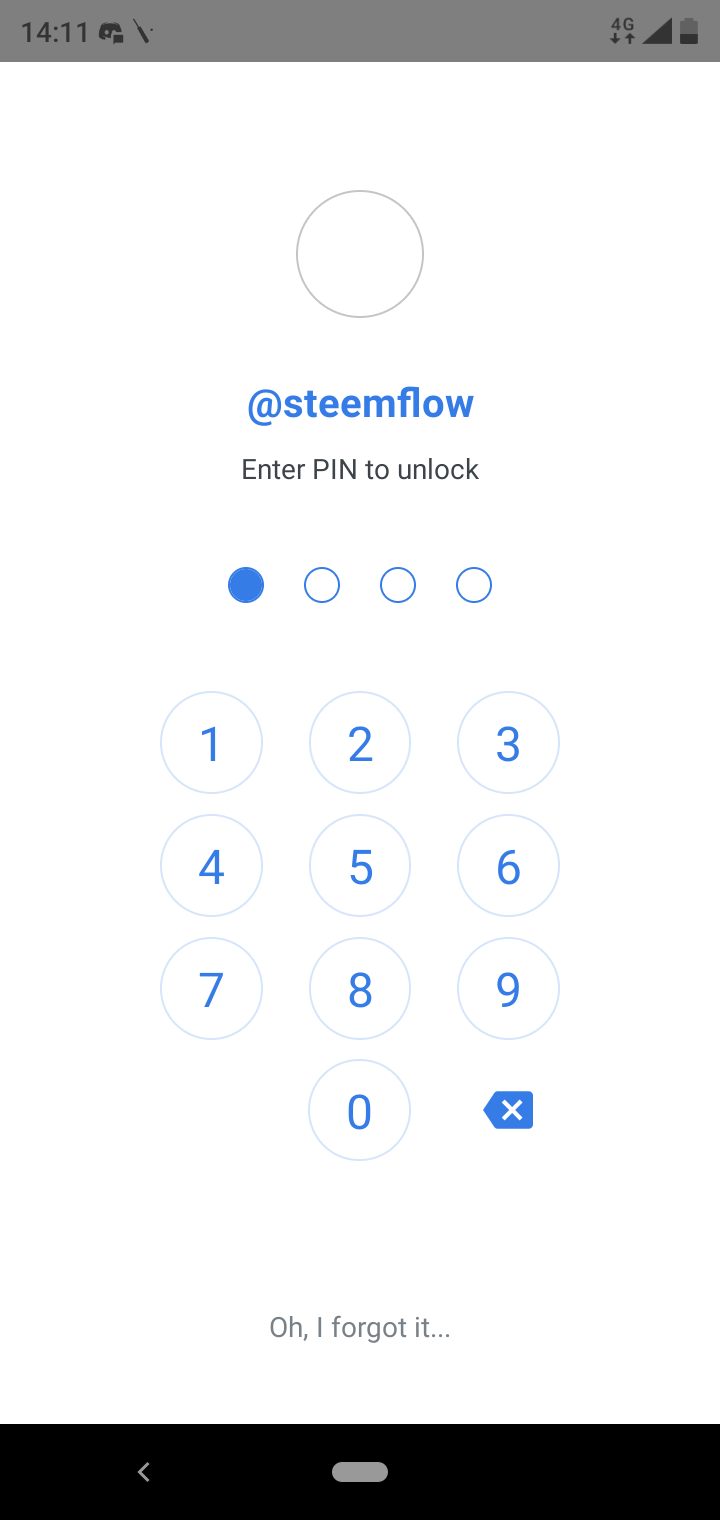 The first being its security feature to login. They allow you to set up 4 digit pin set up to login. Kepp you safe from some unauthorized access to your mobile steem wallet.
You can set any Pin, once you entered through Steemconnect Keys There is not much change in this feature. So once you enter the Key, you will get into the main home page of Steem.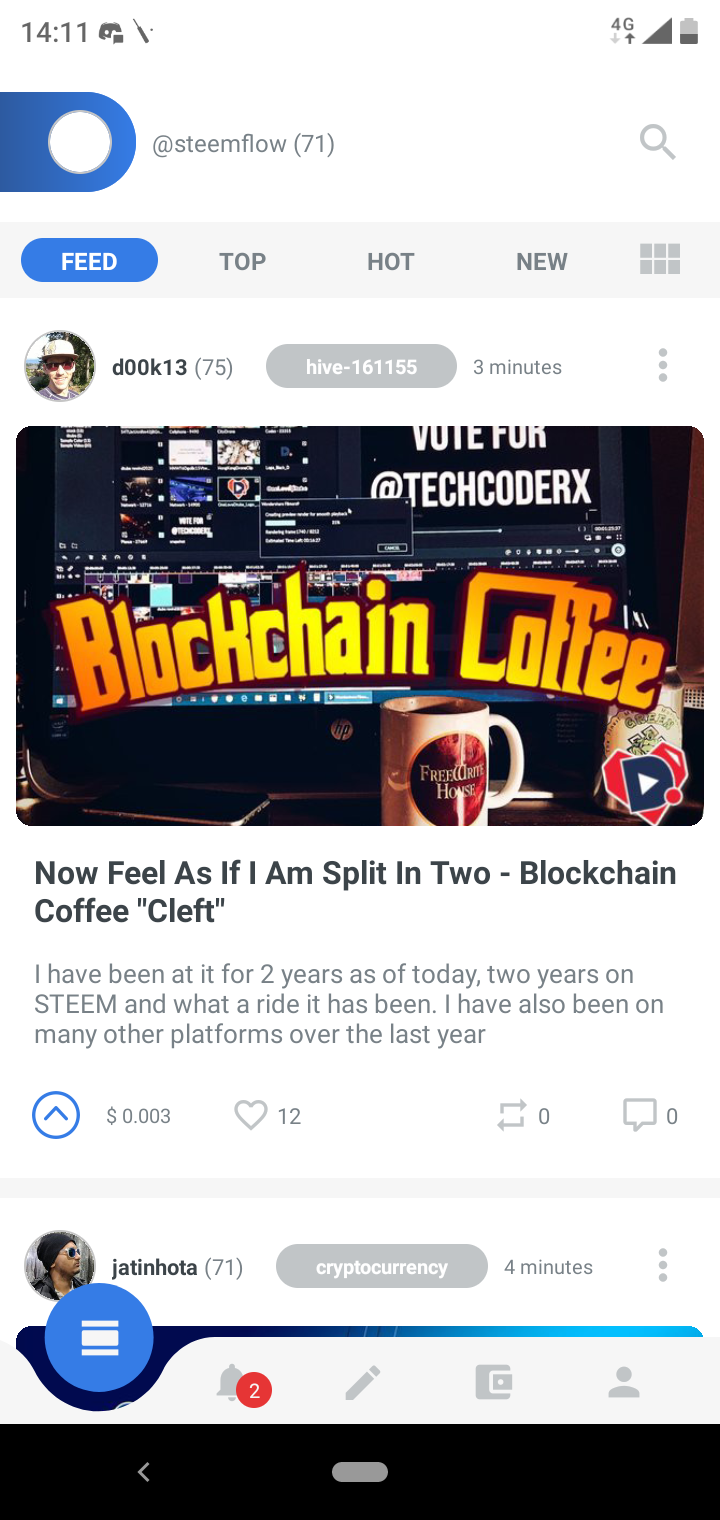 This page has mare changes done in the newest version. The interface is quite Smooth and one can find scrolling quite easy.
The Bottom has 5 different option:
Main Feed Page : The Steem feed that gives all the updated news and posts on Steem. The page has further 4 option on top, about the "trending" , "New" posts publishing on Steem.

The Notification: Keep you updated with all transaction done on your account. Be it Upvotes, Replies, Nention or Downvote very handy for keeping a track on your posts.

Editor : The page whete you can your content and Publish.

Wallet(New): This is very new addition, where you can easily track all your wallet transaction. A One Point for all Steem transaction.

Sterm Profile: This is your acvount showing up all the posts and replies you made and received on uour post. It helps you scroll over all your published posts.
The Blue Ball will keep highlighted when you move across the 5 option
The new version does have a revamped writing space. With some added #hashtags to use for.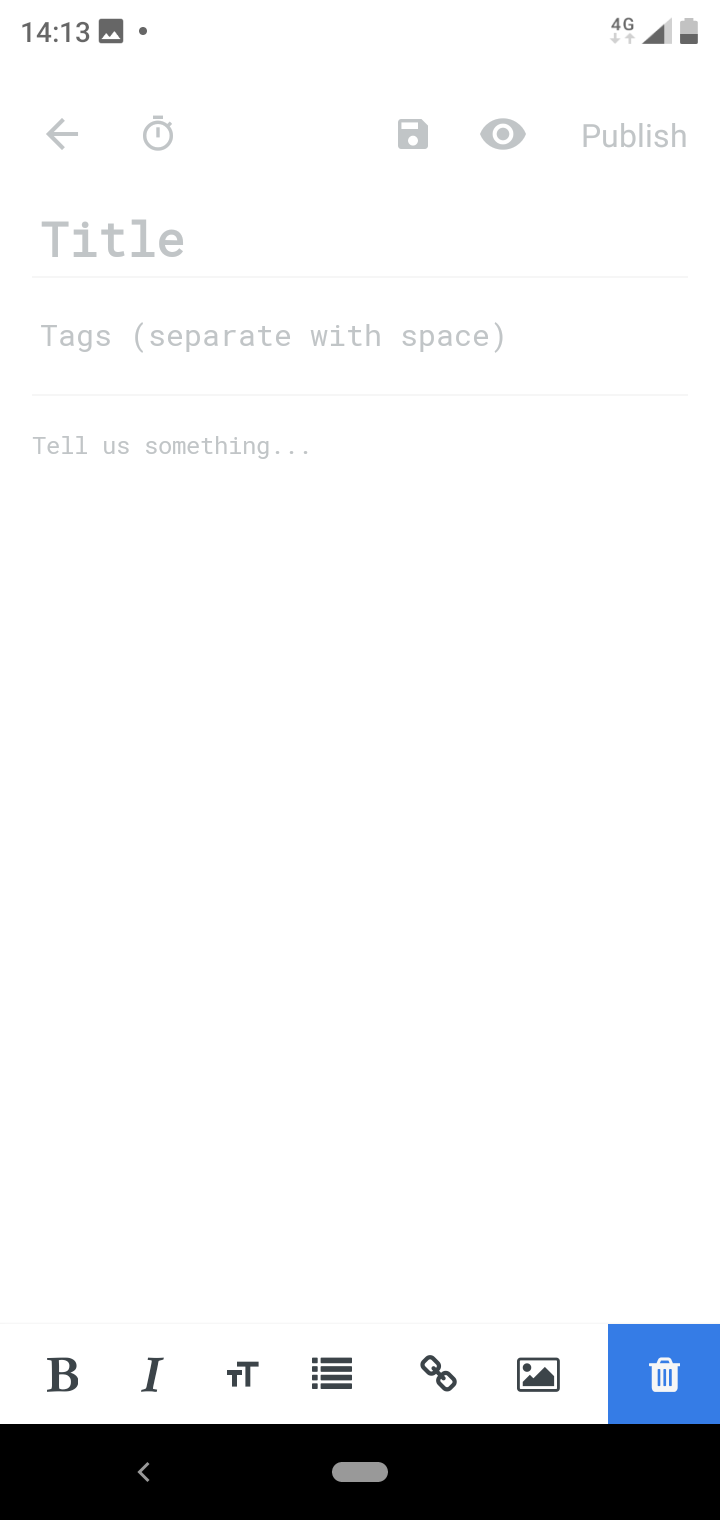 The image uploader while making post is faster
ired to previous version. With more hashtsgs to use, it gives a bigger audience to your content.
The wallet section is big thing that most users are concerned about. @esteem team hsve centralised wallet system where you can teack everything.
Even the ESTM token that one can earn over the app usage.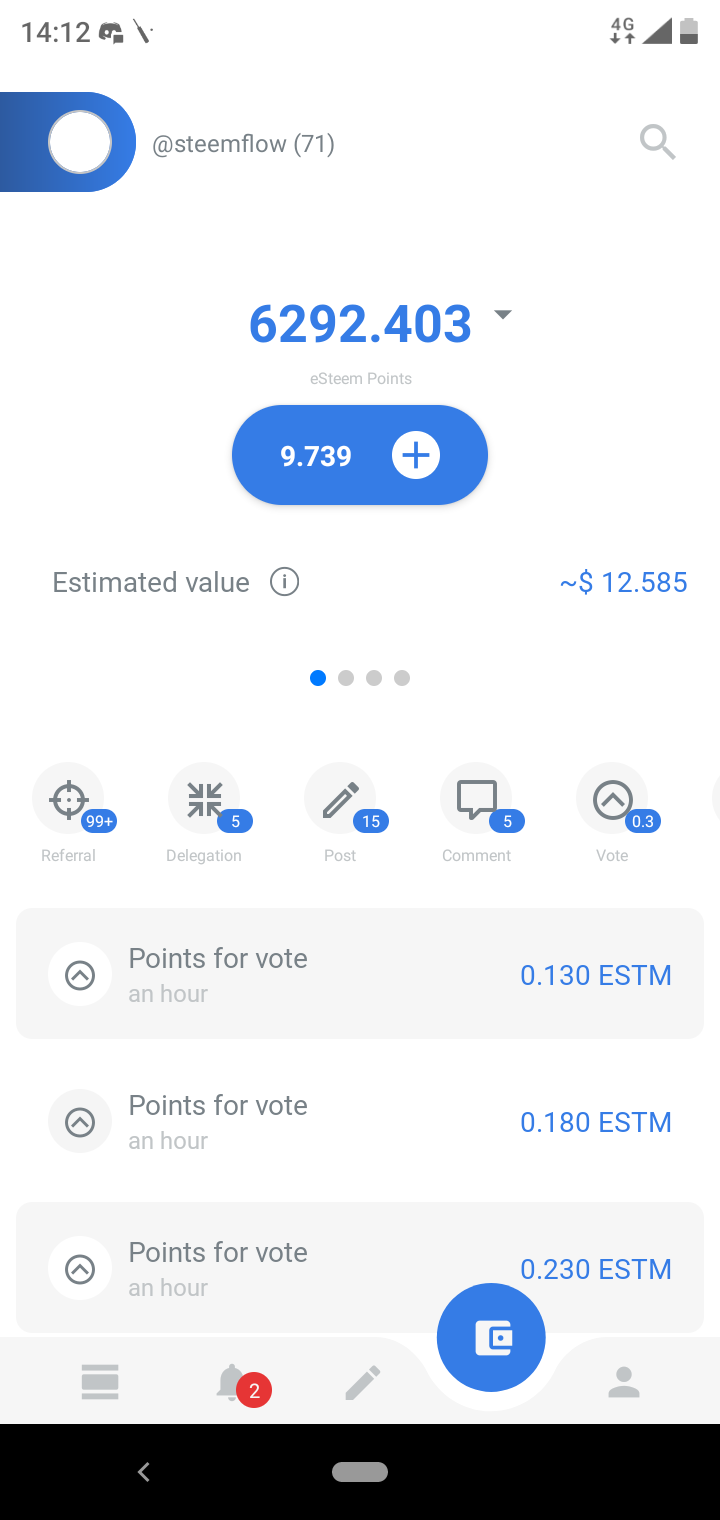 Your Steem wallet to get abit revamped with additional pages created for each of the holding ( SBD/STEEM/STEEM POWER)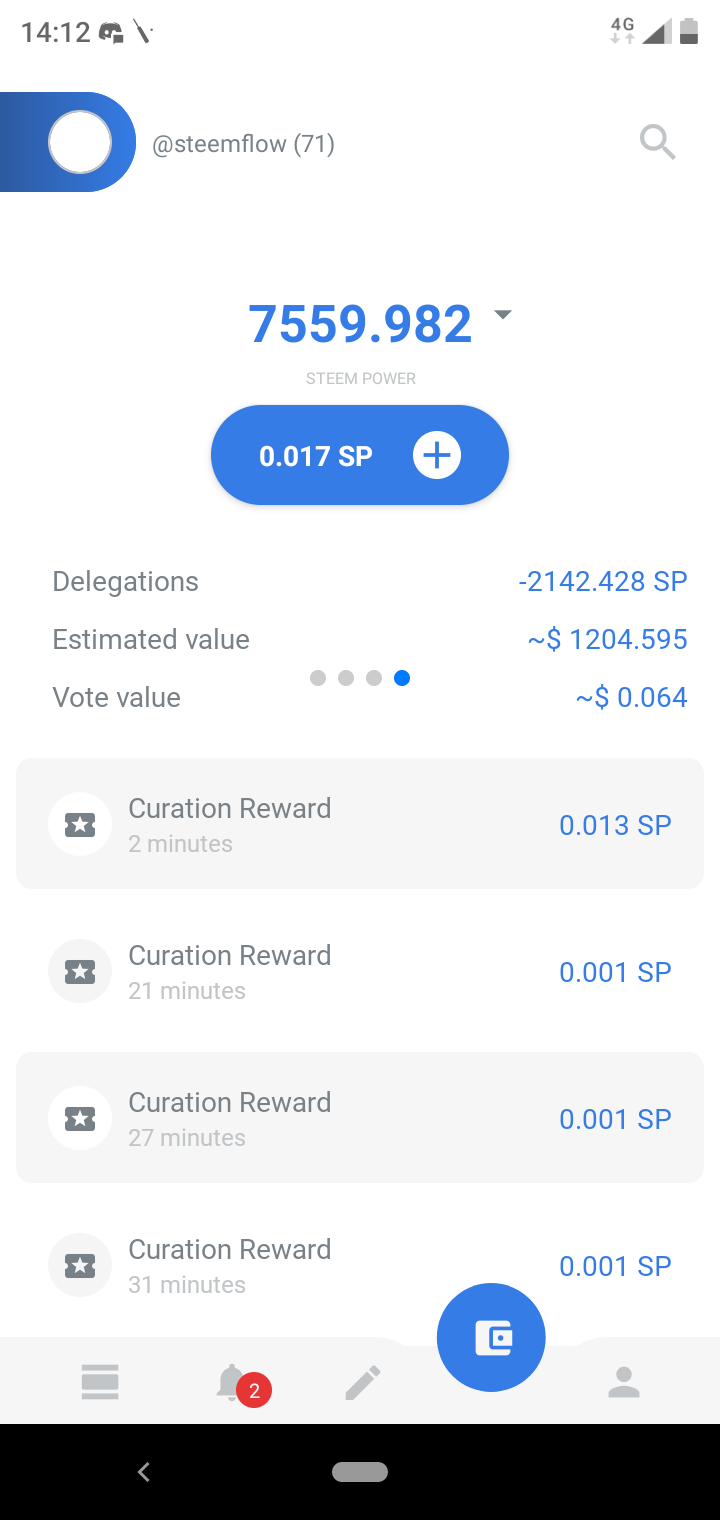 In case, uou can make any tranasction through the wallet, one can easily do that by clicking on the drop down button against each amount and the choose the needful.
There are so many things to share on the new @esteem mobile. The more one use the more get a chance to explore about each features. Its better to sum up few benefits of @esteemapp as against any other Steem Dapps.
Esteem Benefits
Multi lingual option. The app has provided to use in many language. They have one team who completed translation in many languages.

Esteem also gives an option to check the net worth of the wallet, in the country speicific currency.

Safety option through Login Pin Set up.

Notification about each and every thing related to the account activity. Mention,Replies,Transfer,Upvote,Downvote

Make use of more Hashtags 10 in total. Helpa you reach bigger audience.

Scheduling option. Worried about publishing the post. Make use of Schedule and allow the app the post it automatically.

Draft option. Do want to write a post in one go. Keep it safe in draft. The app automatically keep saving your content in draft as you are writing.

The app gives the smoothest and fastest image upload while making the content.

Earn ESTM token, using @esteem app. Every activity on the apphelp you earn some points i.e ESTM and make use to trade for promiting or boosting your content.

Wallet option allow you to transact using the owners key. Trust me I havebeen using the app since 2years and found it very safe and secure.

Esteem Encouragement Program. A regular app user will get supports from the team for using the app through upvotes. So its kind of boost to your post.

Dedicated Discord Server. One of the most active server, i have been around. Always buzzing with user and quick solution to all app related issues.
Esteem Demerits
Its always good to give some genuine feedback and I do share some of the points for demerits.
Still struggling to upload the Video file. The app have not MP4 or video file friendly. Still we neef to create a third party link and share it on @esteemapp.

There is a beneficiary cut set with each reward. Currently 3% for each post on the app. May be few people object it, but considering the amount of service provided these are very minimal.
Sometimes words could not make everything clear, unless and untill you get acustomed to it. Same things happens to @esteem mobile app. The more you explore the more newest thing you could find.
In case you still have issues with the App, just hop into Discord and get all doubt cleared.
You can also download the app through Google Play Store
I will still recomend this app to everyone who is getting ready to start their Stint with Steem blockchain.
@esteemapp is the only things that made my life Easier and Smoother for 2 Years and helped me to flow naturally on Steem.
The only App that keep me hooked all the time. And no worry till now.
Stay Calm....
Keep Steeming...Steem On !!!