It is this time again to show that we are a strong community and kick some other tokens in the butt.
The Halodex got recently listed on coinmarketcap and now they give away a free listing including a 25000$ promotion package.
The voting started around an hour ago. While the exchange is not this big now I am certain it will be big in the near future and any listing is a good listing.
As I am a holder of the Halo token I would love to see 2 of my favorite coins "work together".
Even better you can win a share of 1 BTC just by taking part.
t.me/Listing_Competition_Halo_BOT?start=423297893
Copy and pasting the link into your browser will get you to the voting bot
If you want to help good old Flipstar out use the link above to enter the voting as they have a ref system.
The voting is done via a telegram bot so you need telegram and they will ask you for an email adress in case you win.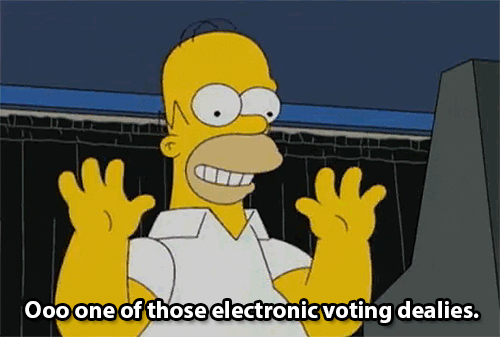 source
The bot will take you through the voting process and it takes maybe 1 min. You can vote for 10 different projects and it is important that you don`t use the ticker but write the full name of the coin you want to see on the Halodex.
The Halocex is set for Q4 2019 (I am pretty sure we will have to wait until 2020 though) and I am sure the coins which wins here will also be listed on the CEX so it might be a double win.
Free listing

BTC to win

Promotion Package
Pretty much a no brainer in my book to go and vote if you care about Steem.
t.me/Listing_Competition_Halo_BOT?start=423297893
Copy and pasting the link into your browser will get you to the voting bot
Here is the info from Halo again and also a ref free link if you prefer that :
"Halo Platform Listing Voting Competition
Halo Platform CMC Link: https://coinmarketcap.com/currencies/halo-platform
How To Vote:
If you haven't done so, make sure you have Halo Platform (https://www.haloplatform.tech/downloads.html?source=telegram_competition). You need to be on Halo Platform in order for you to claim your rewards
Click @Listing_Competition_Halo_BOT and send a message, the bot will give you all the instructions you need automatically.

Fill the fields our bot sends you in private message, you will be asked the following:

a. What is Your Email address where we can contact you about delivering your rewards
b. Project Name You Want To Get Listed (spell the name in full, DON'T USE THE TICKER)
Competition Rules:
Halo Platform has a dedicated group of admins and bots to monitor and go through all the collected data. Do not cheat and make sure you follow the rules carefully if you want your vote to count.
Do not vote for the same project twice. You can vote for multiple projects (up to 10) but do not repeat the same project, our voting system won't allow that.
Make sure you spell the name of the project correctly as written on CMC/project's whitepaper. Our bots don't count your vote if you misspell the name.
Get your referral link within the bot and invite friends in order to win referral rewards
Don't spam, remain polite and listen to the admins. Offenders will be banned and votes revoked.
**Competition will run until November 22nd 18.00 UTC+7
Who will win?
The project who gets the most votes, goes without saying, Halo Platform will carry a quality check to ensure the project is legitimate before listing in order to protect investors' interests.
The Prize:
The winner will get a free listing on Halo Platform as well as a 25,000 USD advertisement package! On top of that, we are also committing 1 BTC as special giveaway for 10 random users of the winning project and top referrers of the competition.
Random reward pool: 0.39 BTC
Referrers pool: 0.61 BTC
The reward distribution date will be announced together with the winner of the competition on November 26th once all the votes have been verified and a listing date agreed."